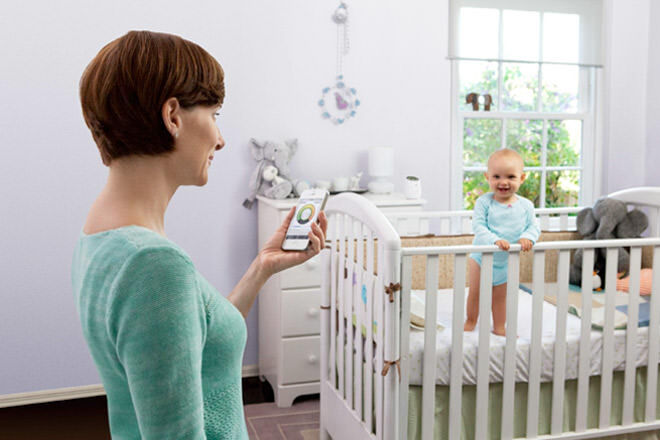 For most mums, their smartphones and tablets are never too far from reach. Baby monitors with WiFi eliminate the need for lots of extra gadgets and allow parents to keep a watchful eye on baby from anywhere in the world. Perfect if one parent is away from home or if you intend to hit the road with your baby.
Whether you have an Apple or an Android phone, here are 6 baby monitors with WiFi.
1. iBaby Monitor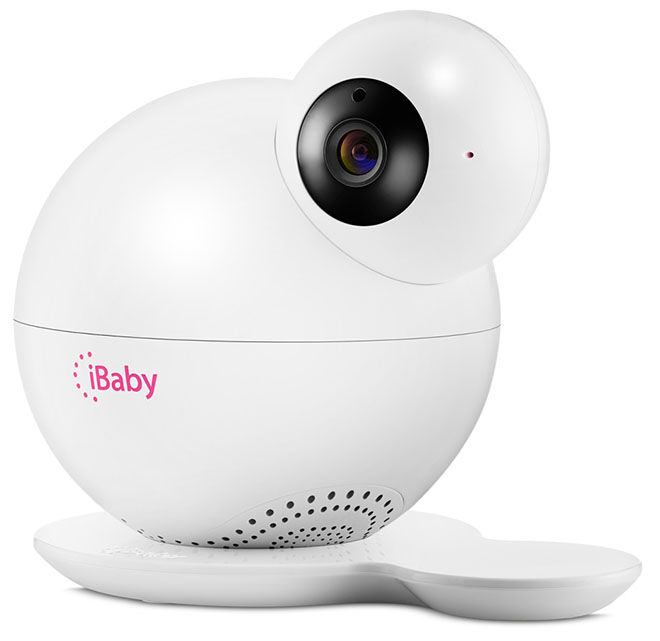 iBaby Monitor ($299.95): If you love your iDevices then this is the baby monitor for you. You can connect this camera to your iPhone or iPad and watch your baby while they sleep. It has features like a regular monitor including two-way parent talkback and it also plays lullabies.
Love to show off on social media? You can load any cute pictures straight from the iBaby on to your Facebook.

---
2. Kodak Cherish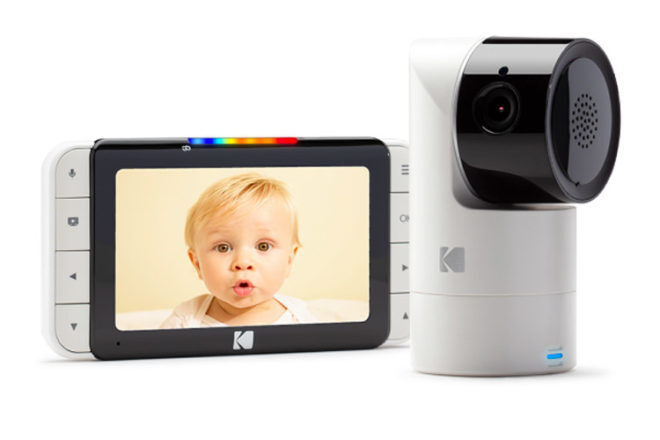 Kodak Cherish C252 Smart Baby Monitor ($399): For such a small camera, this baby monitor has oodles of features. With both WiFi and direct connect monitors, keeping an eye on baby has never been easier. Control the remote pan, tilt and zoom camera from your smart device and record videos or snapshots you can cherish in years to come. Top that with infrared night vision, sound & motion notifications and soothing lullabies and you have one seriously smart baby monitor.

---
3. DLink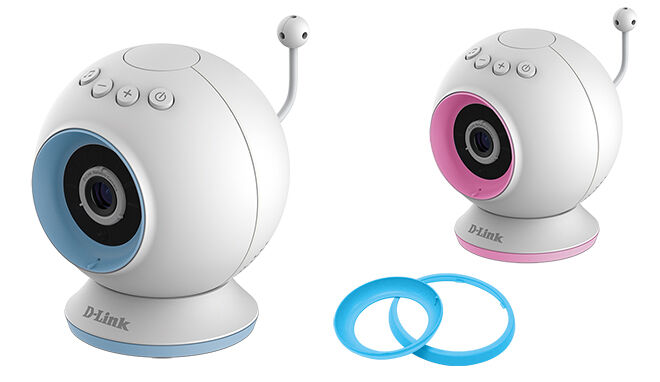 D-Link WiFi Baby Camera ($249.95): The D-link can work for both Android and Apple devices and offers lots of features for such a little camera. It has sound and motion detectors and any cute video you take of your baby asleep can be recorded on to an SD card. It also has night-vision and push alerts when your baby makes even the smallest sound.

---
4. Motorola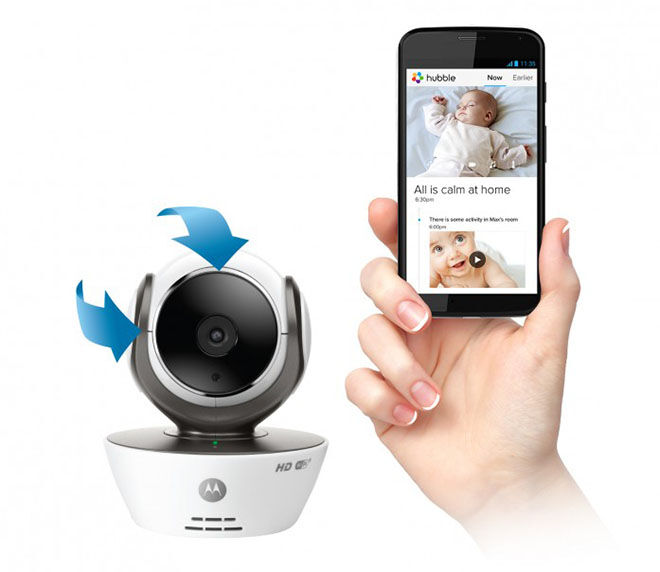 Motorola MBP85 HD Wifi Video Baby Monitor ($289): There's only a matter of months between your newborn lying still to wriggling all over the place. And when that happens they tend to wiggle themselves right out of range of your camera. This monitor allows you to pan, tilt and zoom from your phone so you can follow them as they put themselves to sleep. The app also provides you with smart notifications and real time motion, sound and temperature alerts.

---
5. Belkin

Belkin Wemo Baby Monitor ($99.95): If you are keen to travel with your baby, this is the monitor for you. Simply connect it to your Apple device and you can monitor the noise wherever your baby is sleeping. It will also keep track of your babies nap patterns, which is perfect when you are so sleep deprived you can't remember your own name!

---
6. TappyTaps App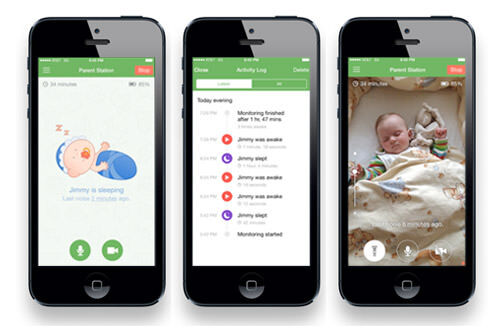 TappyTaps Baby Monitor 3G ($4.99): For just $5 this really is the cheapest monitor on the market. It will turn two phones, tablets or computers into one single video monitor. It's simple and quick to set up, you can set a vibration alert and you can personalise your app with your babies name and photo. The range is limited by your WiFi or 3G networks so you really could be anywhere and still see your bundle of joy.

Read next …
Continue your search for the best baby monitor for your family by reading the handy articles below: