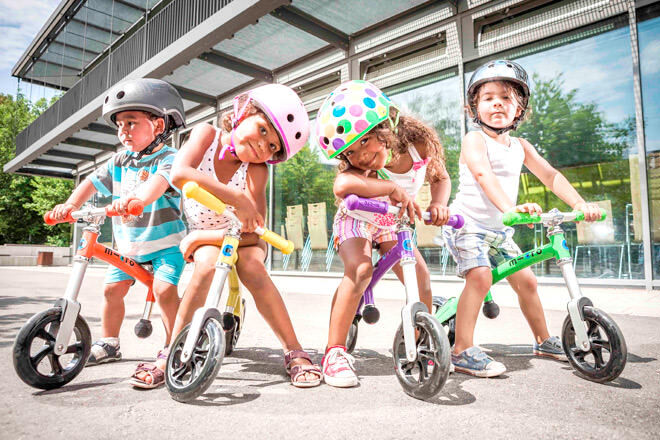 Balance bikes are brilliant – they teach little ones how to ride a bike (without the use of training wheels) and they're really safe for the tots to use too. While riding a balance bike, youngsters can practice their breaking, steering and using caution – all very important skills for life on two wheels.
To give your babe confidence behind the bars we've found 21 balance bikes to help get them ready for their first big bike!
READ MORE:
• Zoomster: 10 rad scooters for first time riders
• Sweet ride: 19 ride-ons for cool cruising fun
Doing your bit for the environment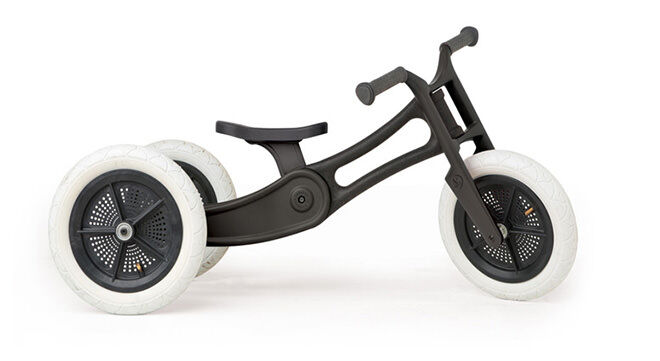 Wishbone Recycled Edition ($269):  The Wishbone balance bike is one that will last. It starts off as three wheel trike and converts to a two wheel balance bike as your tot progresses. The seat can also be lifted as the kids get taller. This Wishbone is made entirely from recycled carpet so it's a win for the planet too!
Ahoy me hearties!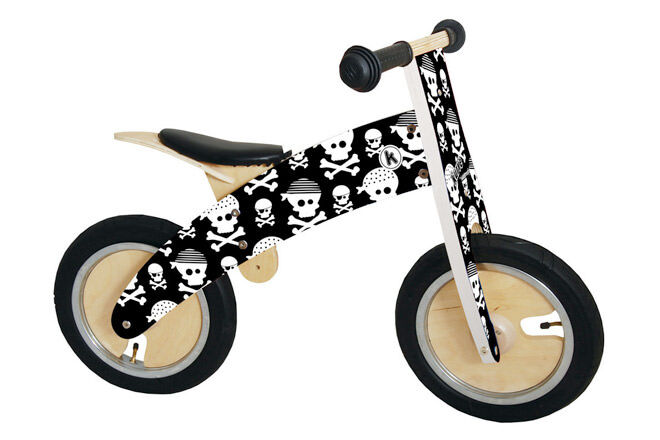 Skull & Bone Kurve ($110): Looking for an adventure on land? This is the perfect balance bike for your mini explorer. It's super snazzy, edgy and slick, and will keep your pirate-loving poppet happy while learning how to ride.
Pretty in pink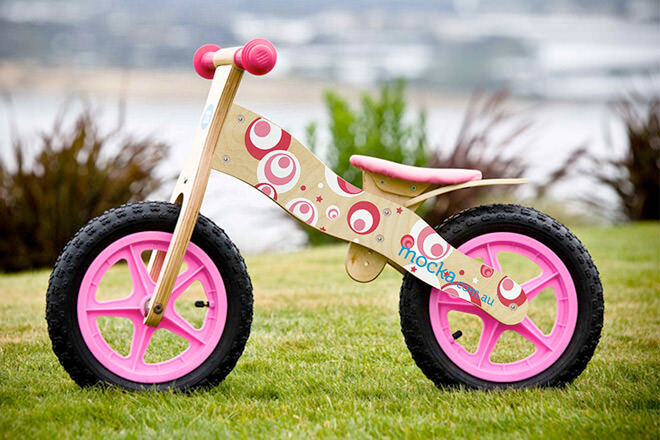 Mocka Missy Bike ($79.95): If your little princess simply must have everything pink she'll fall in love with the Missy Bike. Perfect for ages two and a half up, there will be squeals of delight when she sets her eyes on this beauty.
It's all about style
S'cool PedeX Wood Wave ($299): This bike is super lightweight (weighing only 4kg!) which makes it much easier for kids to ride when they're first starting out. Designed and built in Germany, the Wood Wave is simple and sophisticated, made for kids from 3 years of age.
Add a personalised touch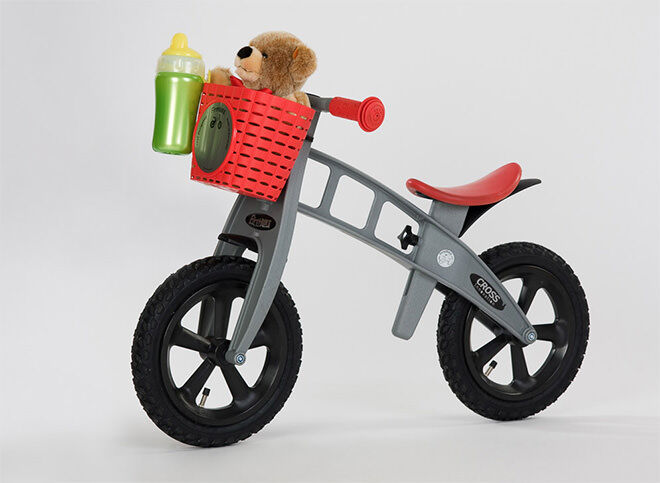 FirstBIKE (from $159.95): Available in a range of colours, the FirstBIKR comes with the all-important matching accessories like a bell and basket. It's lightweight and adjustable, allowing kids as young as twenty two-months to give it a whirl. There's also a handy brake which allows kids to slow down on steep hills without using (and destroying!) their shoes.
Gotta have a numberplate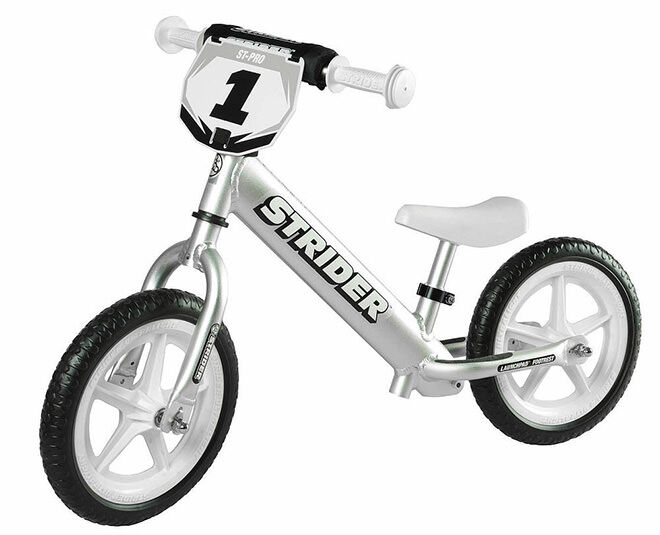 Strider 12 Pro No-Pedal Balance Bike ($199): While weighing only 2.7kg this balance bike can take up to 27kg in child! It can be easily adjusted without any tools and can take kids as young as 18 months for a spin.
BMX Bandits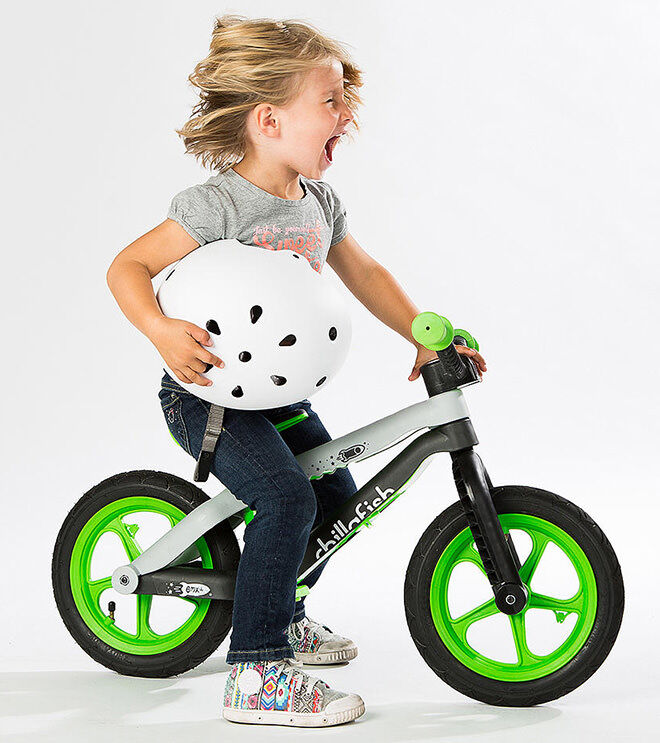 Boys Chillafish BMXie Green Bike ($139.99): If your wild child wants to play BMX bandits the minute they get on a bike then this is the balance bike for them! It looks awesome and comes with a number plate, and stickers for some hardcore personalisation.
No holes in this one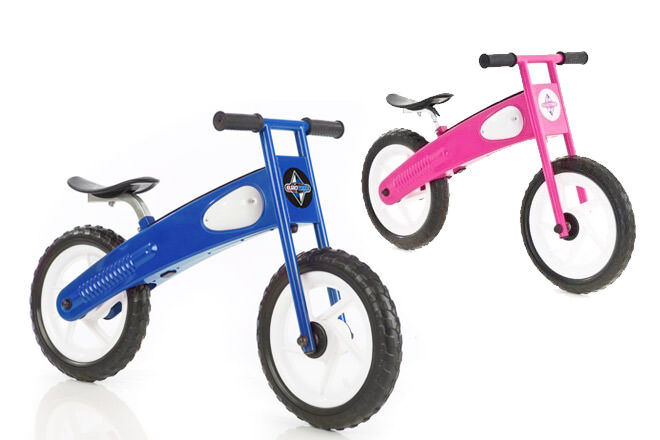 Eurotrike Glide Balance Bike ($109.99): Perfect for kids aged three years and up, the Eurotrike has puncture proof tyres which are prefect for those kids who like to head off road. The seat is adjustable and the fade resistant paint means it will always look flash!
Roll in on the KaZAM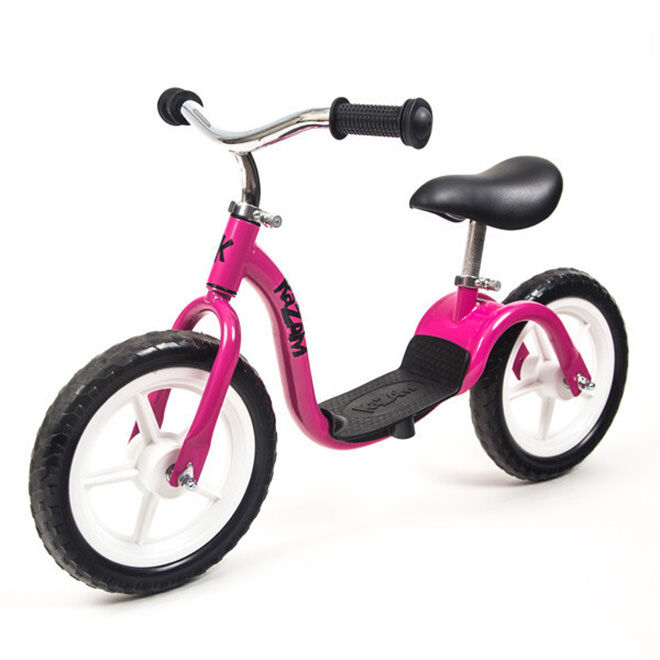 KaZAM V2 Balance Bike ($129): What makes the KaZAM balance bike unique? The handy footrest in the middle, that's what. It allows children to put their feet up while riding, making the transition to a bike without training wheels even easier. While the ladies may love the pink, the bike is also available in green, red and blue.
Simple but speedy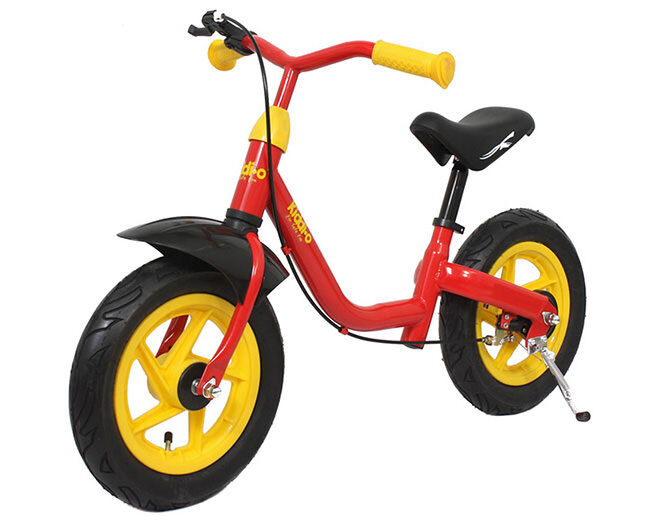 Kettler Kiddi-o Junior Balance Bike ($99): A very simple design that can be used by kids from two-years old. The Kettler Kiddi includes a rear wheel handbrake and a spring loaded kickstand. There's also a limited turn radius to prevent any major crashes!
From three to two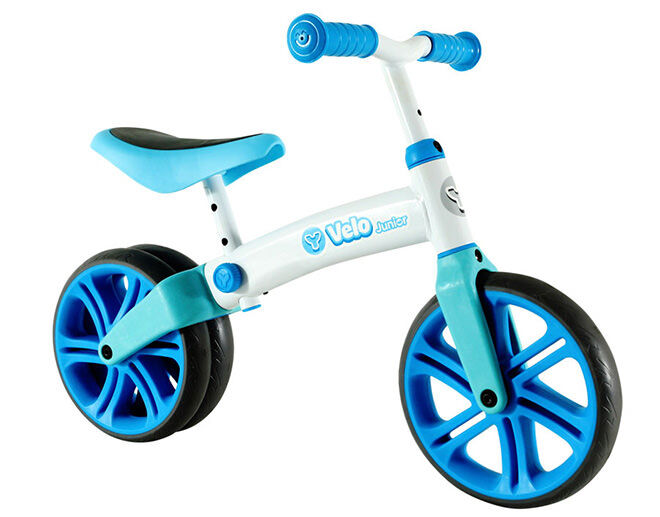 Y Volution Velo Junior Balance Bike (89.99): The Velo Junior Balance Bike starts off with three wheels but can easily be changed to two once your kiddo is confident. It comes in blue or green, is suitable for three-year olds and up,  and has an adjustable seat and handlebars.
Zooming off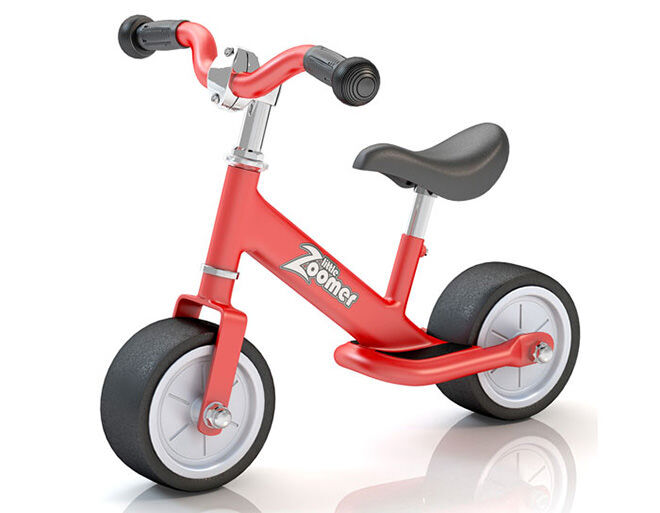 Little Zoomers Balance Bike ($79): With extra wide rubber tyres the kids not only get a smooth ride but they have more stability as they learn to balance. The Little Zoomers has an adjustable seat and footrests ready for when they have mastered the art of balancing!
Light but strong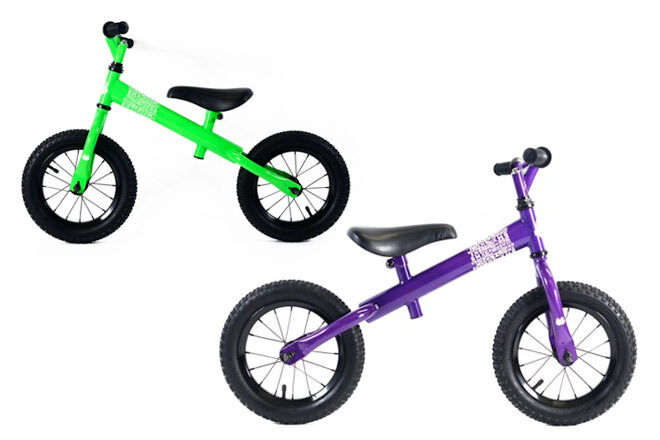 Academy Balance Bike ($134): Made with a Hi-Ten frame, these bikes are available in gorgeous colours and are built to last. They're super lightweight too so the kids can speed around with ease.
Groovy ride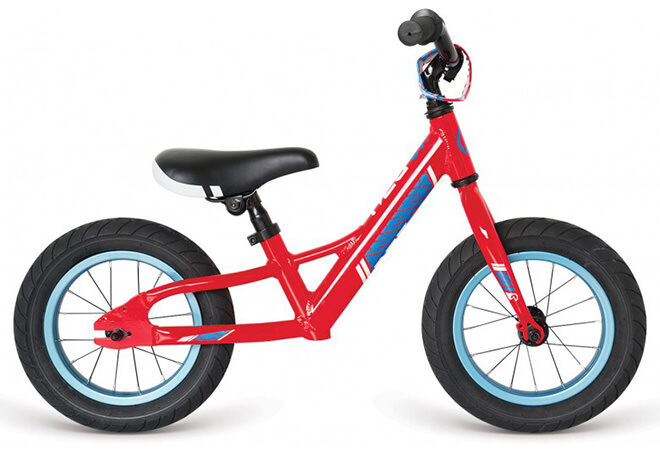 Apollo Neo Jnr ($162): A cool colour combination and lightweight alloy frame make the Apollo Jnr a winner. Designed so kids are sitting in a better position to ride, getting their balance and progressing to their first bike will be easy with this one!
German designed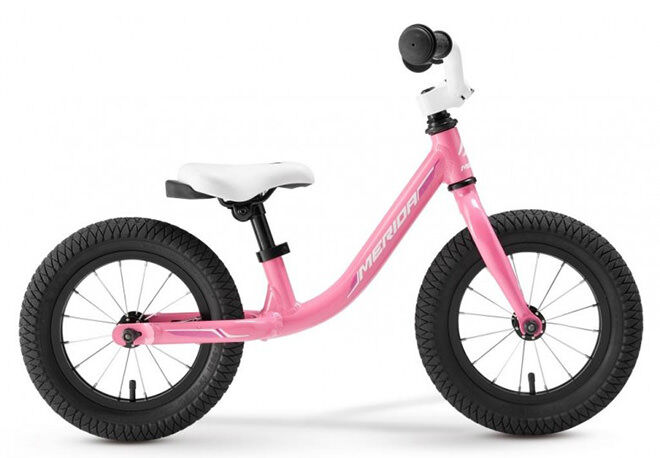 Merida Dakar 12 inch Girls Walk Bike ($159): Merida has over 40-years of experience making bikes, including those for Olympic medal winning teams. Now you can have that same quality and experience in your tyke's first balance bike!
From a champion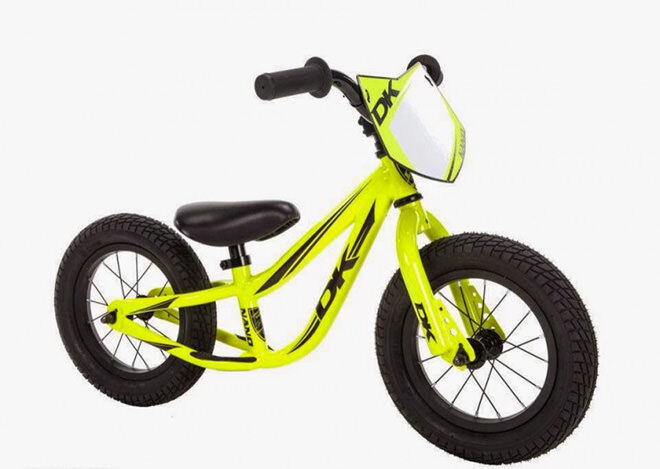 DK Nano Balance Bike Yellow ($173): This bike is designed by Australian BMX champion and Mountain bike rider Caroline Buchanan. Caroline is devoted to helping the next generation of champions become BMX stars just like her.
A little goose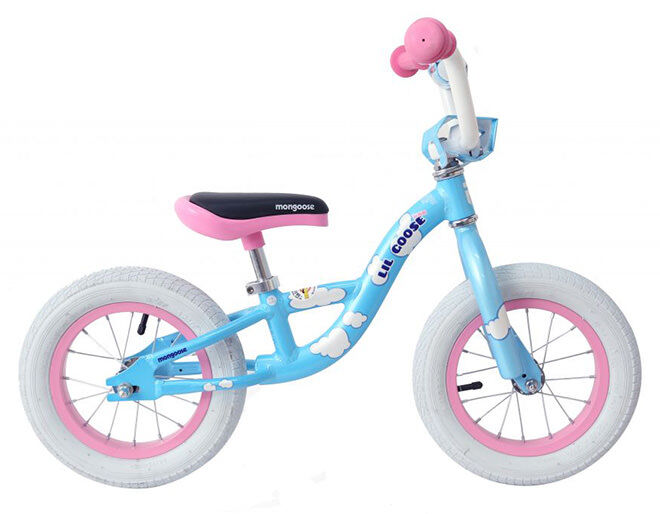 Mongoose Lilgoose ($173): Mongoose was the brand that pioneered the BMX era and this cute little bike has that 40-years of experience in one little package. It's made with an alloy frame and adjustable seat, and is super cute to boot!
Easy rider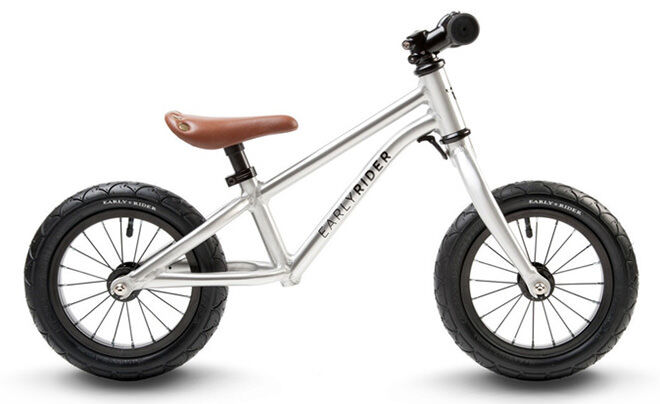 Earlyrider Alley Runner 12 inch ($285): With a faux leather seat and hand brushed aluminium frame, this bike will make your kid the coolest at the park. Suitable for mini riders from two-years old, the seat is also adjustable meaning your child can ride it right up to their fifth birthday!
Hip ride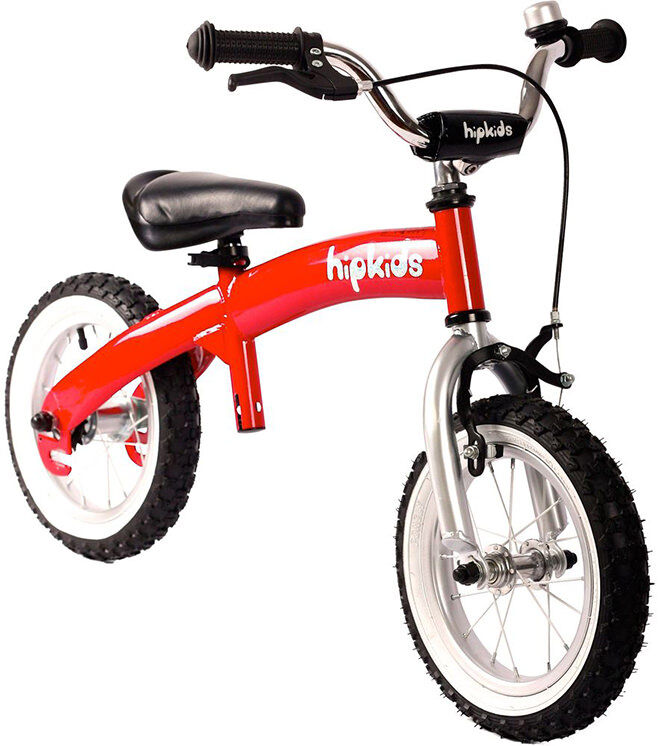 Hip Kids 2 in 1 steel balance bike ($139.95): This bike starts off as a balance bike and allows you to add pedals once they are ready for their first bike. Super slick and saves you having to buy an additional bike once they are ready to ride for real!
Stylish wheels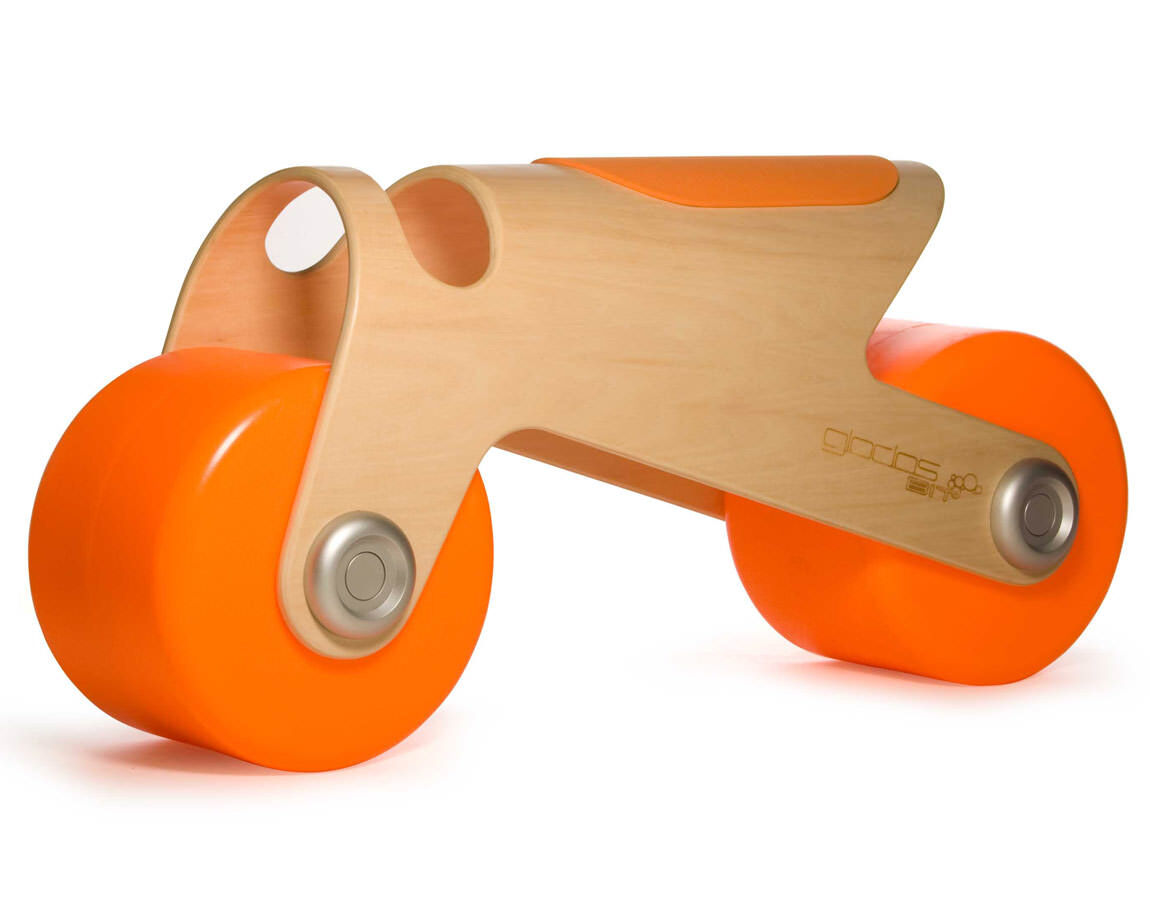 Glodos BIT ($154.95): The BIT is as cool as it is functional. The extra wide wheels will give your child stability while the design gives good driving posture. Suitable from 18 months.
For the young ones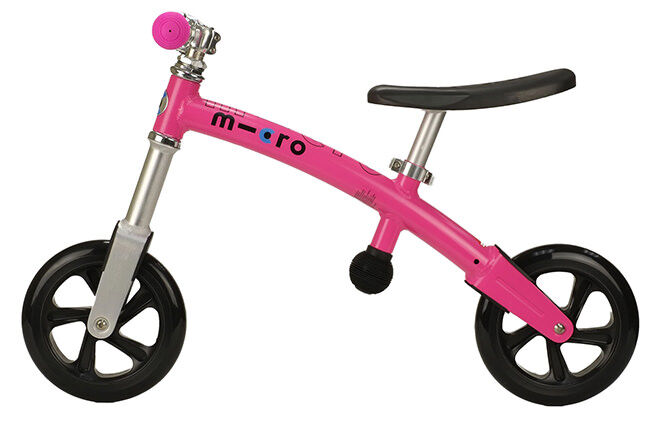 G-Bike+Light balance Bike ($169.95): If you're looking for a balance bike your toddler can start using, the G-Bike is a great choice. Suitable to use from two-years old, it's extremely lightweight which makes it easy for the young ones to push. It also means you can carry it easily when they've had enough of riding!
READ MORE:
• Zoomster: 10 rad scooters for first time riders
• Sweet ride: 19 ride-ons for cool cruising fun