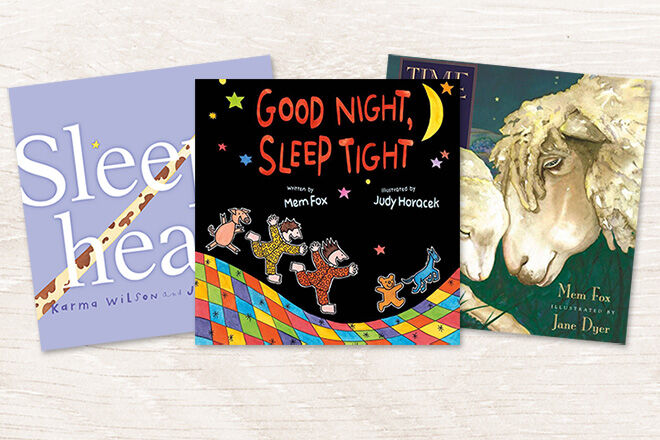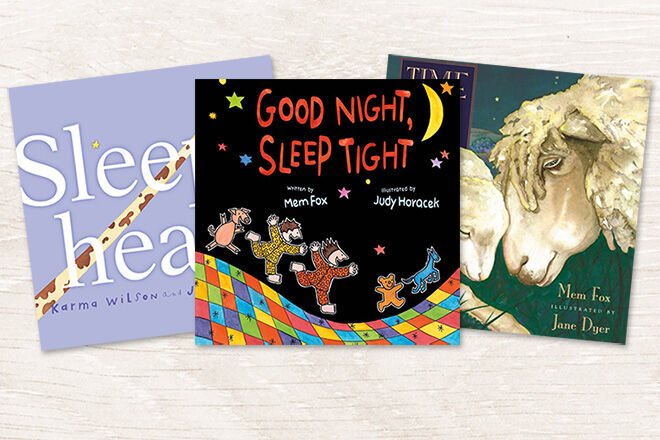 Are bedtime battles a nightly occurrence? Maybe you're listening to night after night of protests. Or maybe you have a child who suddenly insists they are hungry… thirsty… scared… itchy… need to wee. Just trying to convince them to go to bed is enough to make you want to go to bed!
To help make bedtime happy for all we've rounded up 11 of the best books to encourage those reluctant sleepers to drift into dreamland.
Scrub, scrub, scrub. Brush, brush, brush.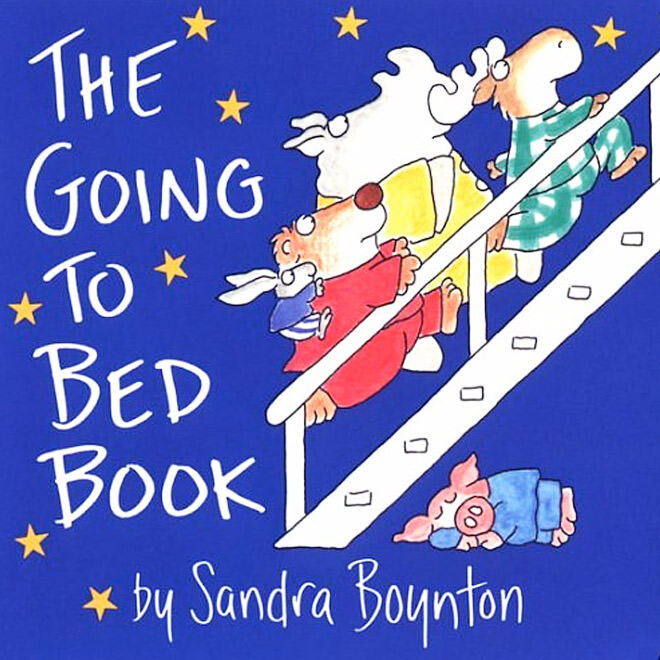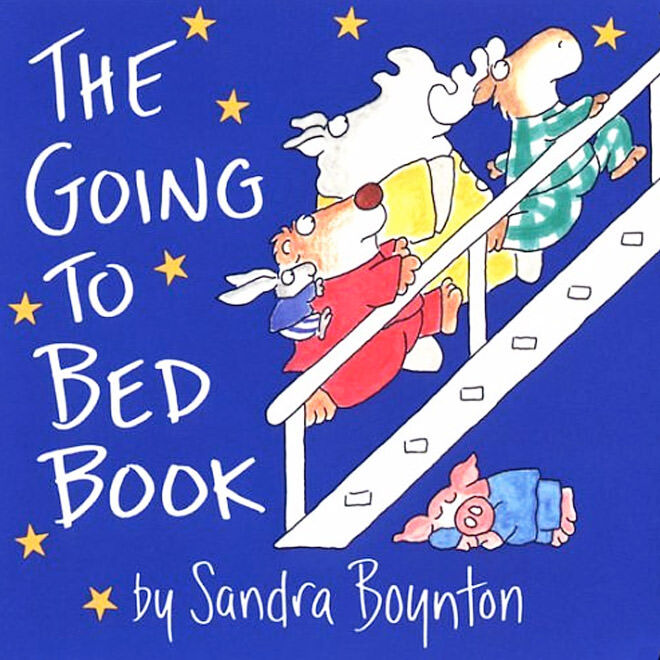 The Going to Bed Book: Follow the elephant, dog, pig and friends as they prepare themselves for PJ's! Scrub, scrub, scrub and brush, brush, brush. The fun illustrations and lyrical rhythm of this night time read helps little sleepers wind down ready for a slumber.
Bouncing on the bed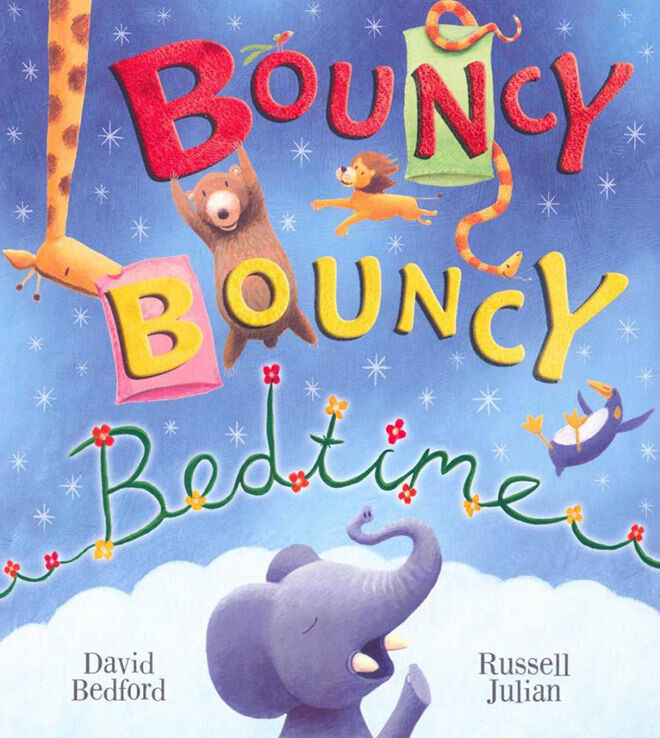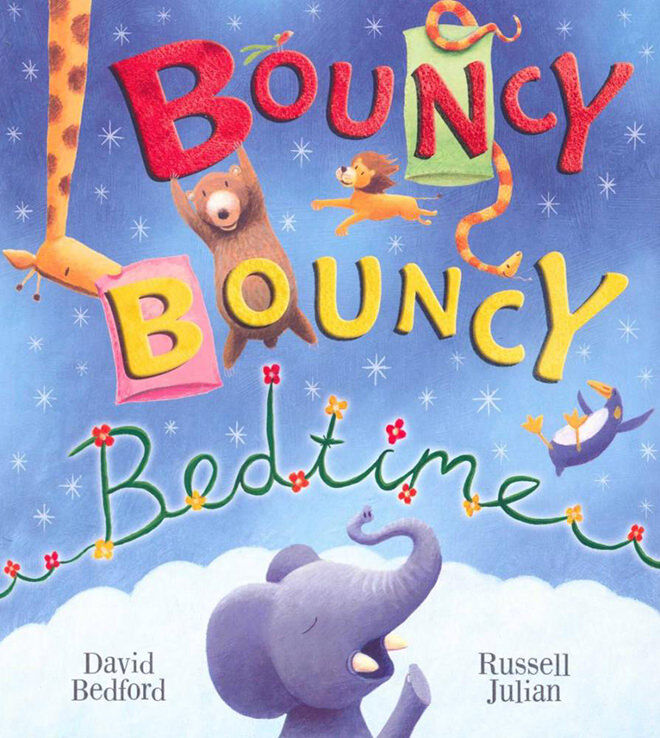 Bouncy Bouncy Bedtime: There is a big bed up in the sky and soon it will be filled with lots of sleepyheads. This book has rhythmic text and a calming influence to help the kids close their eyes and go to sleep, no protests and no complaints.
Bedtime wins!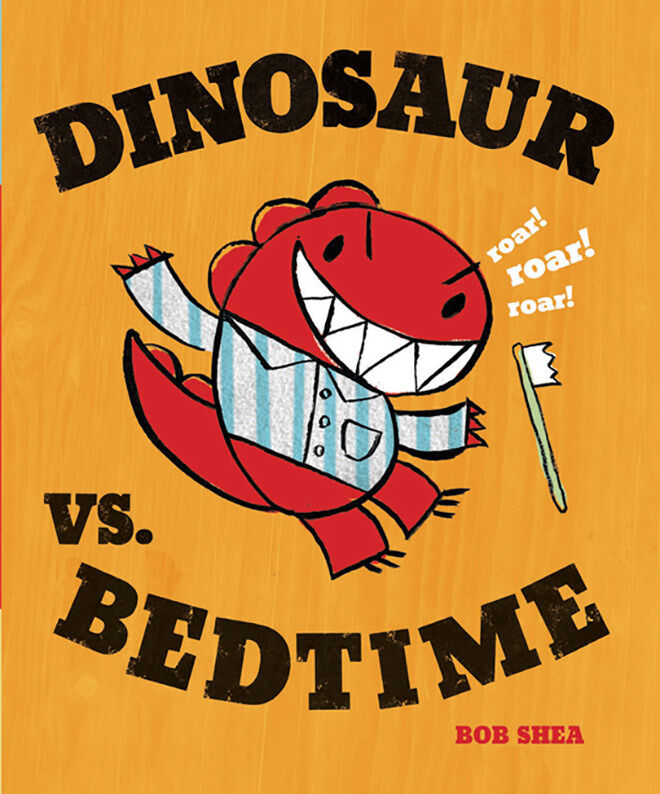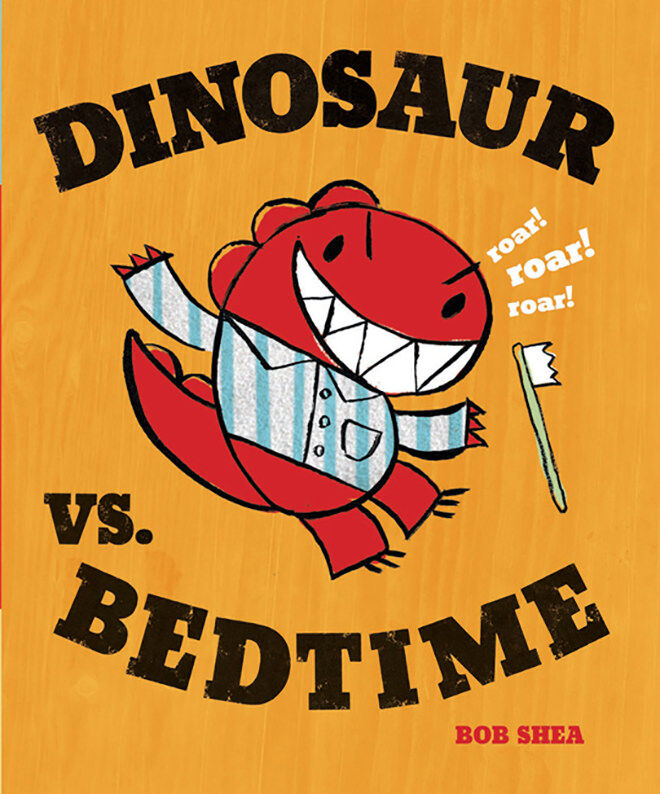 Dinosaur vs. Bedtime: Nothing can beat the Dinosaur! Not spaghetti, not the slide and not even a pile of leaves. That is until he challenges bedtime and even Dinosaurs can't win against bedtime. A simple story that encourages even the most ROAR-some child to lay down to sleep.
It is time for sleep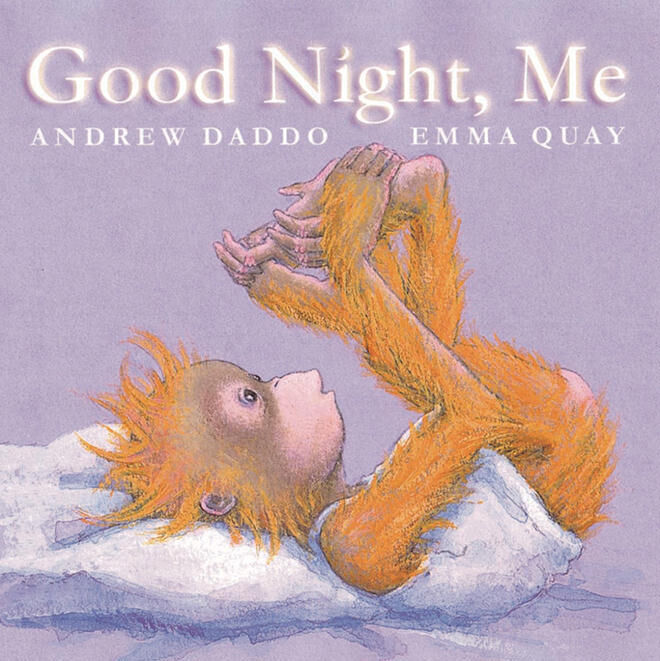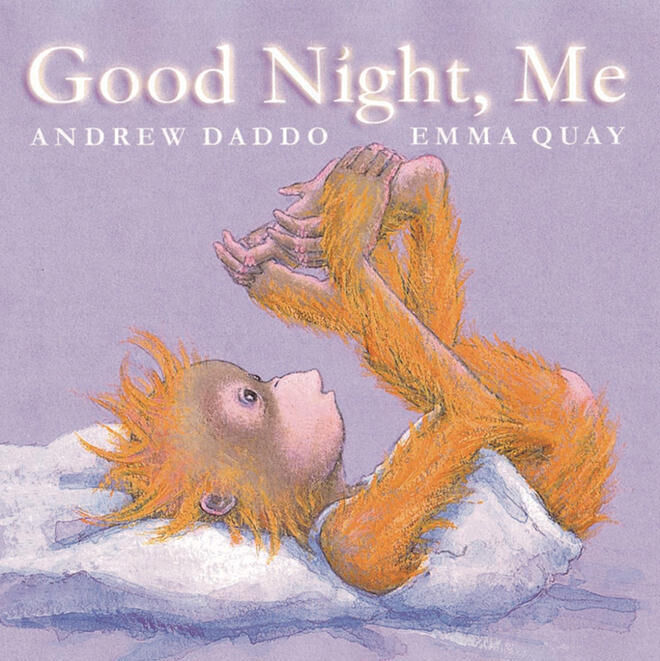 Good Night, Me: Good night legs, thanks for running me around today. This lovely story helps kids (especially those ones who can't sit still) to relax and go to sleep. From their legs to their nose every part needs to go to sleep.
Loving bedtime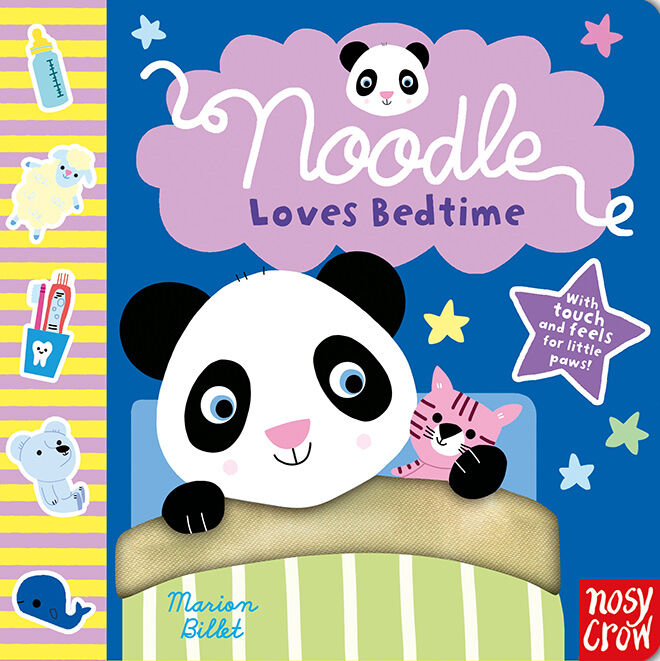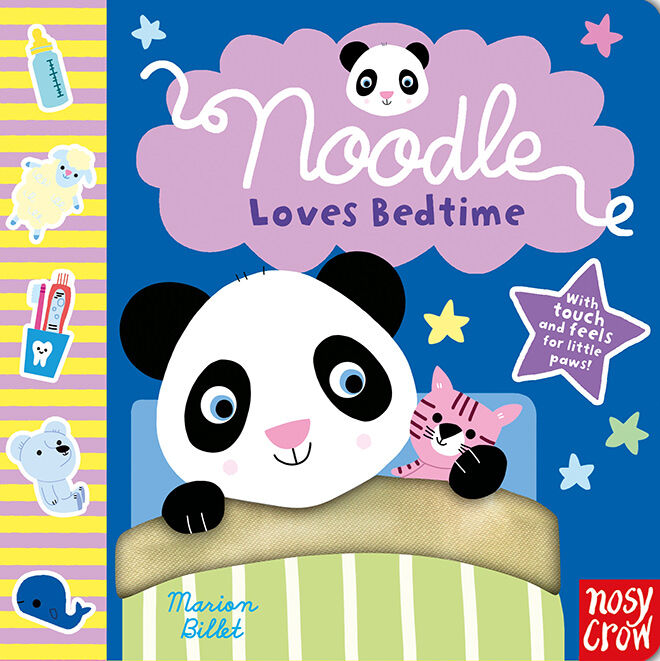 Noodle Loves Bedtime: If your child doesn't love bedtime then maybe they need some help to see how much fun it can be. Noodle loves to clean his teeth and cuddle his lambie just like they do! He then happily goes to sleep, just like they should.
Don't let the bed bugs bite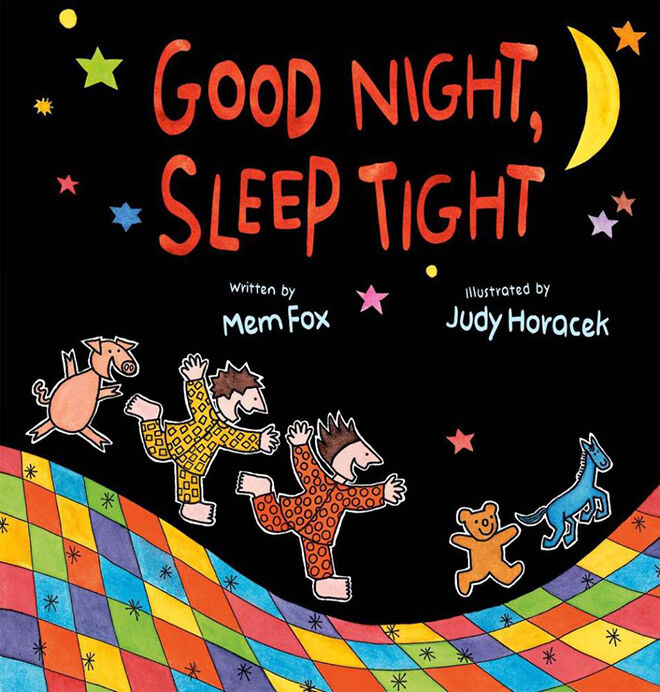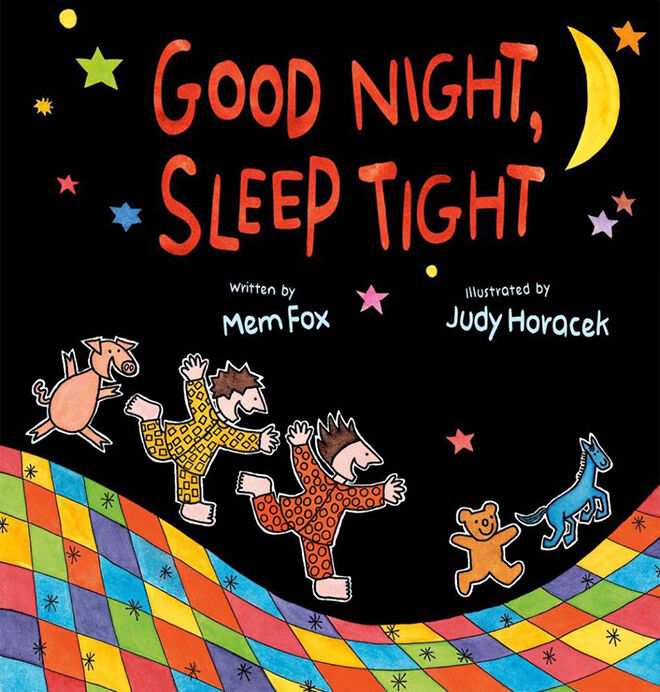 Good Night, Sleep Tight: Good Night, Sleep Tight is another great book by Mem Fox. Bonnie and Ben and their favourite babysitter Skinny Doug go through lots of wonderful nursery rhymes before it gets too late and it is time to sleep tight!
An oldie but a goodie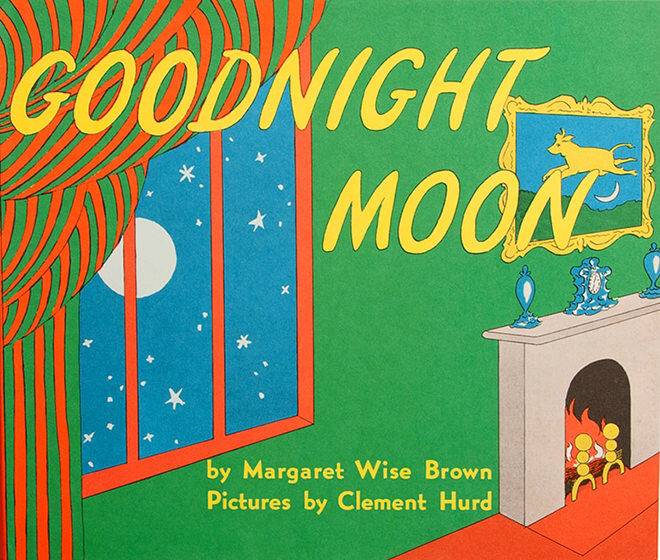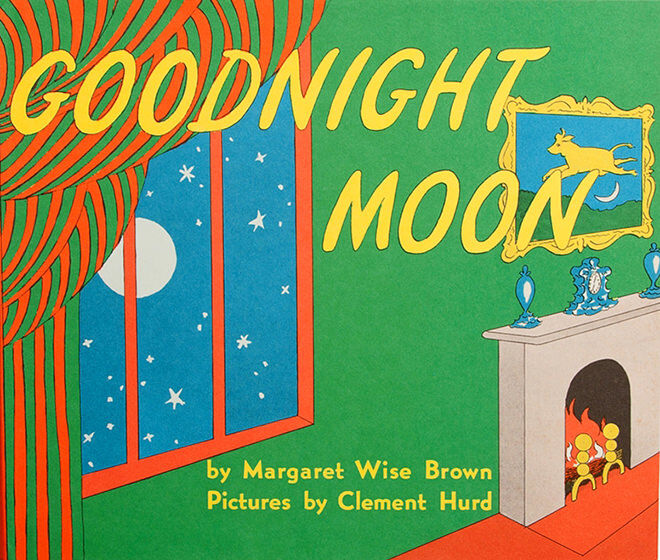 Goonight Moon: There is a good chance that as a child your parents read Goodnight Moon to you. Bunny says goodnight to all the rhyming objects in his room one by one before it is time to go to bed and say goodnight to the moon.
Help the night frights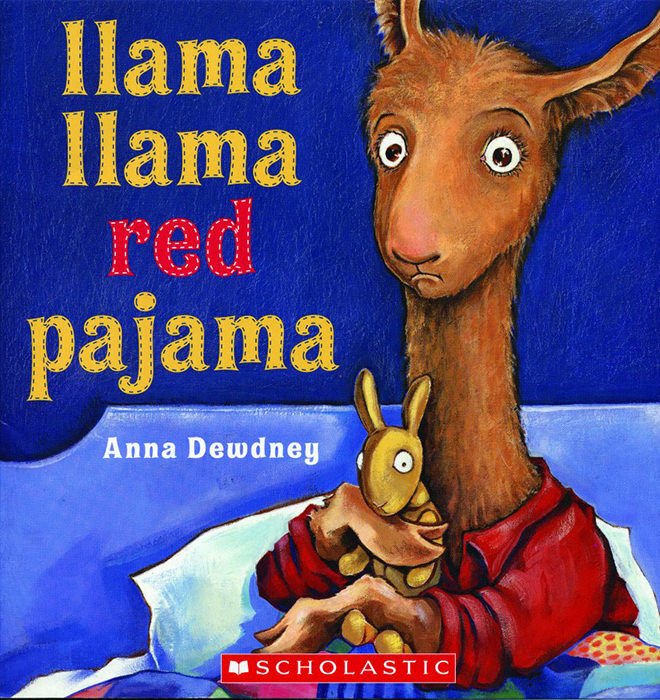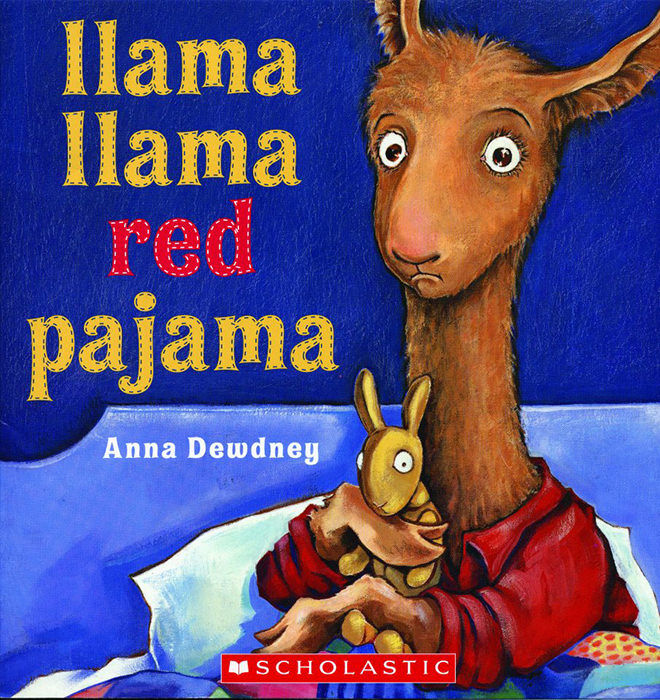 Llama Llama red pajama: Llama Llama wants his Mumma but his Mumma doesn't come. He is scared, he frets but then his Mumma comes and tells him she is always near even when she isn't right here. A sweet story about how us Mums will always be close by even when they are asleep.
Bed time rhymes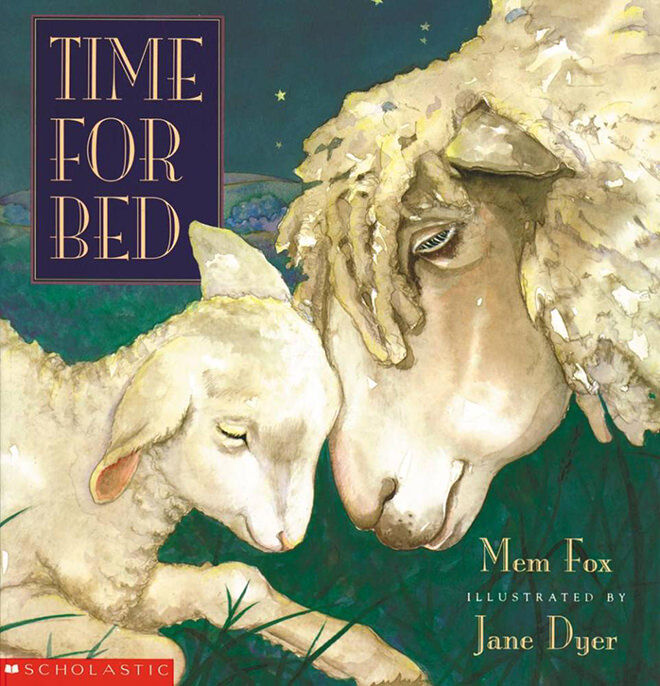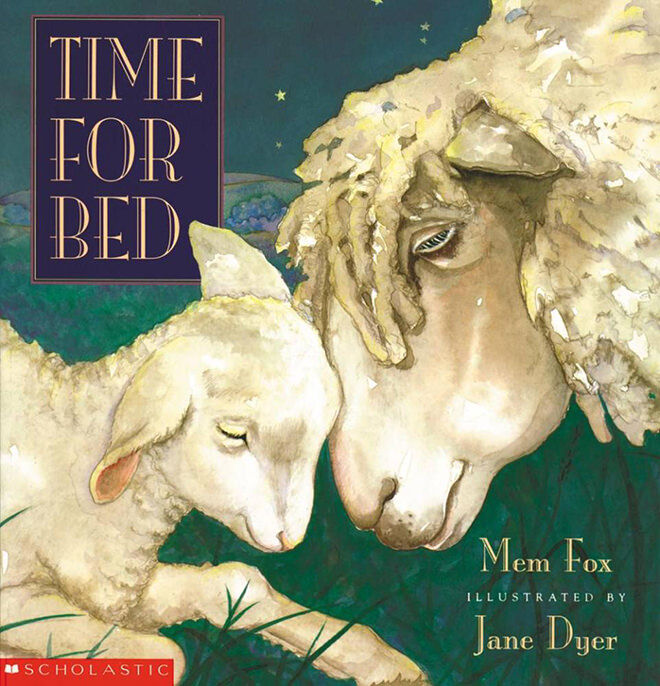 Time for Bed: It's time for bed, little sheep, little sheep the whole wide world is going to sleep. A perfect read for younger children with rhyming words and beautiful pictures it will help your darling shut those eyes and go to sleep.
Just go to sleep!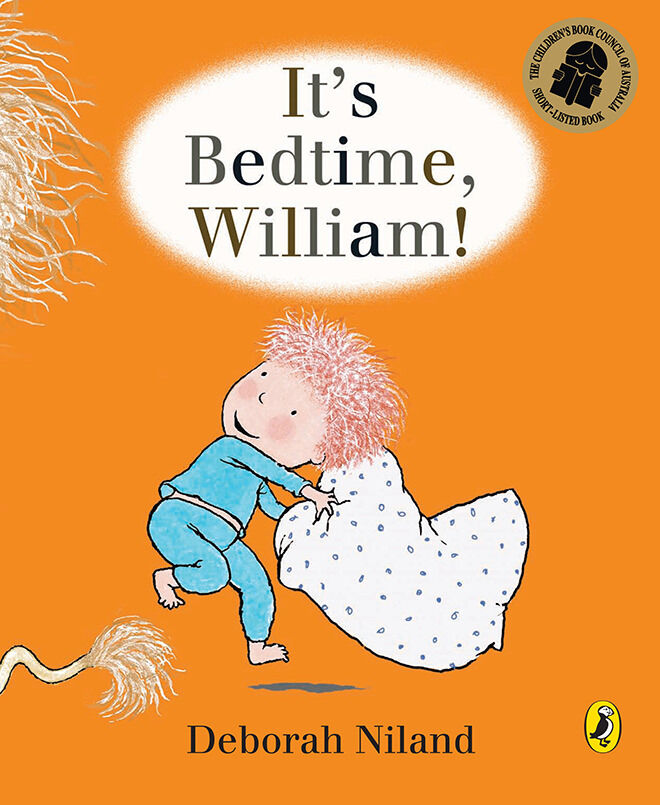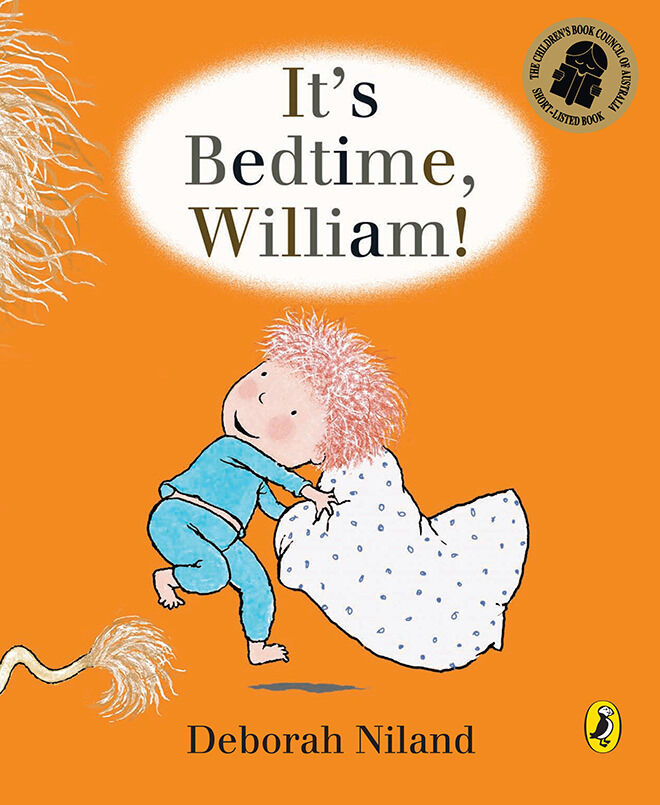 It's Bedtime William!: Every night William thinks up a reason not to go to bed, sound familiar? One night William gets a visitor but will his parents believe him. Get the kids out of the habit of constant nightly requests by reading William's story.
Lay your head Sleepyhead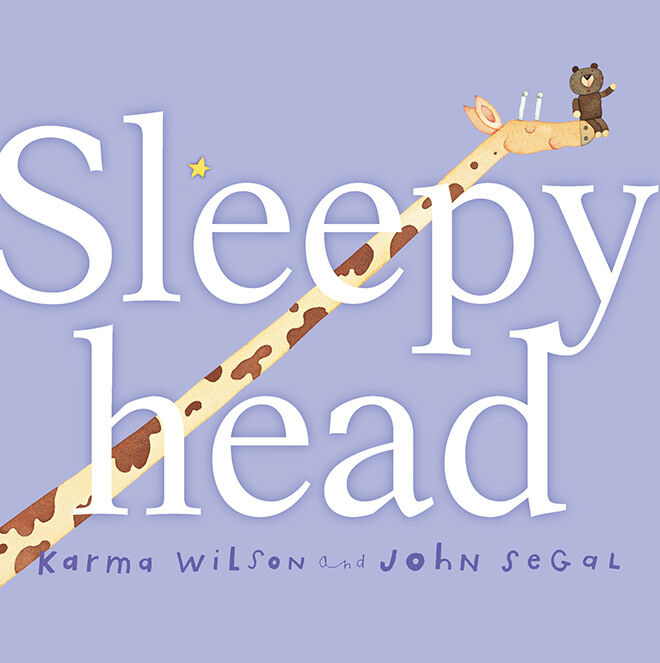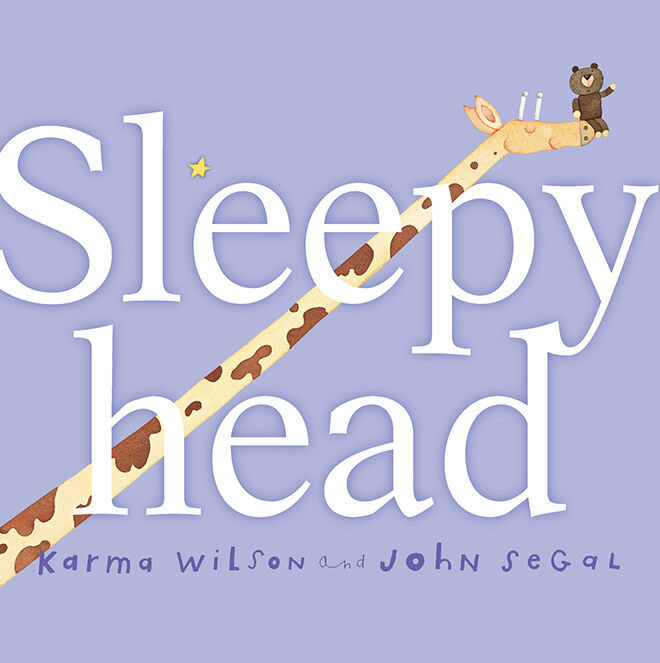 Sleepyhead: Just one more book, just one more hug, one more kiss, one more snuggle and one more story….but then it is time to sleep. Some kids get reluctant to go to bed but this will help convince them to get some shut-eye.
One for Mum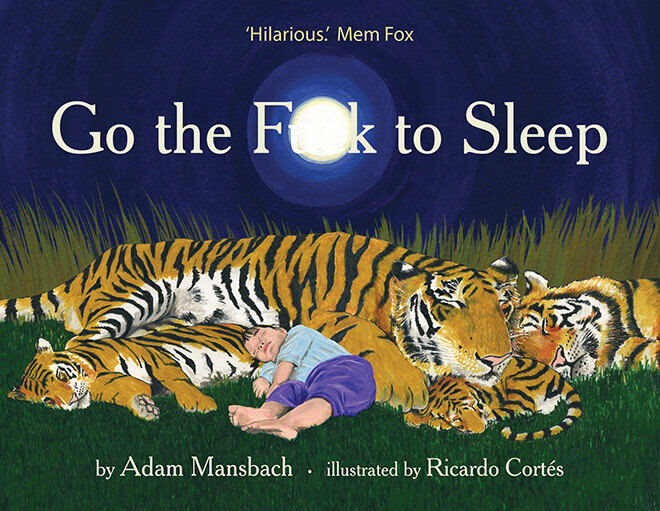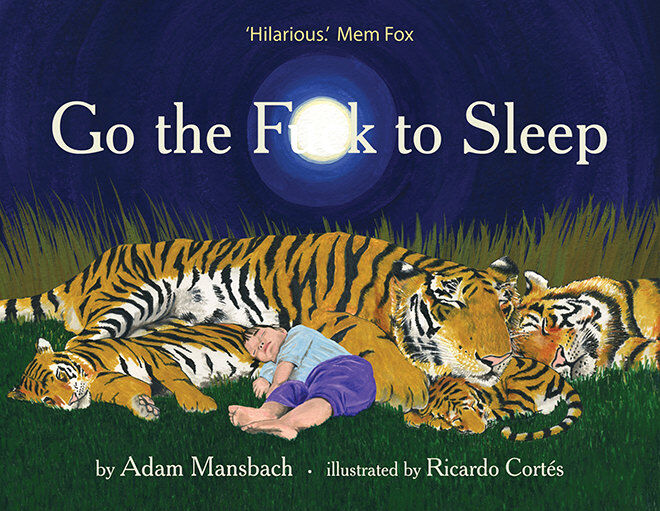 Go the F**k to Sleep: This is why most parents are really thinking when it comes to 7pm. They have been going like the energizer bunny all day why won't they just go to SLEEP!?! A must for exhausted parents who need to see the funny side of their nightly bedroom battles.