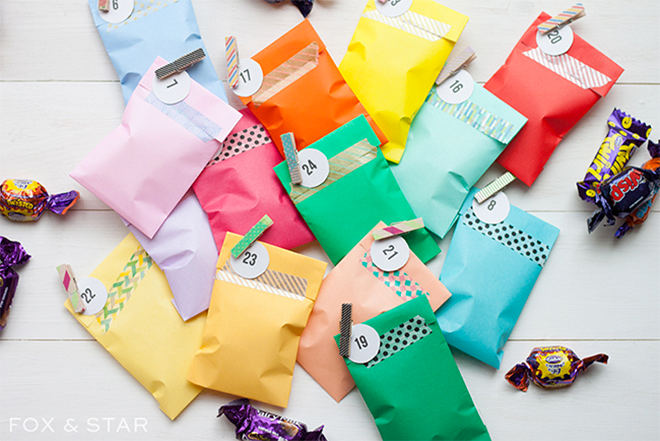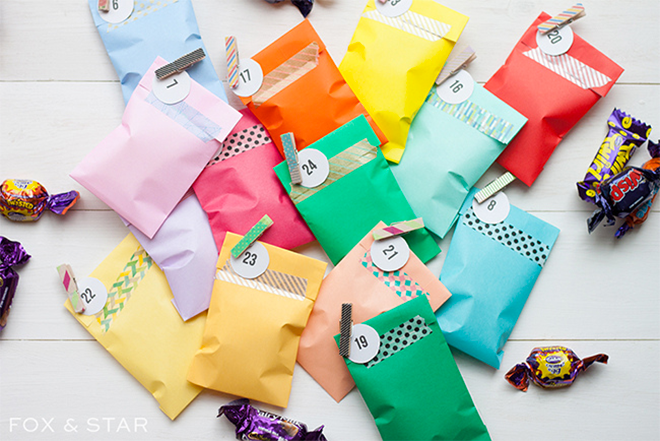 In a blink of an eye it will be Christmas which means lots of fun decorating! Starting with the Advent calendar. We've found some great ideas that not only look amazing but will get the kids excited without any cheap supermarket chocolate!
Here are 14 of the best Advent calendars you can make at home in a jiffy.
Lots of little boxes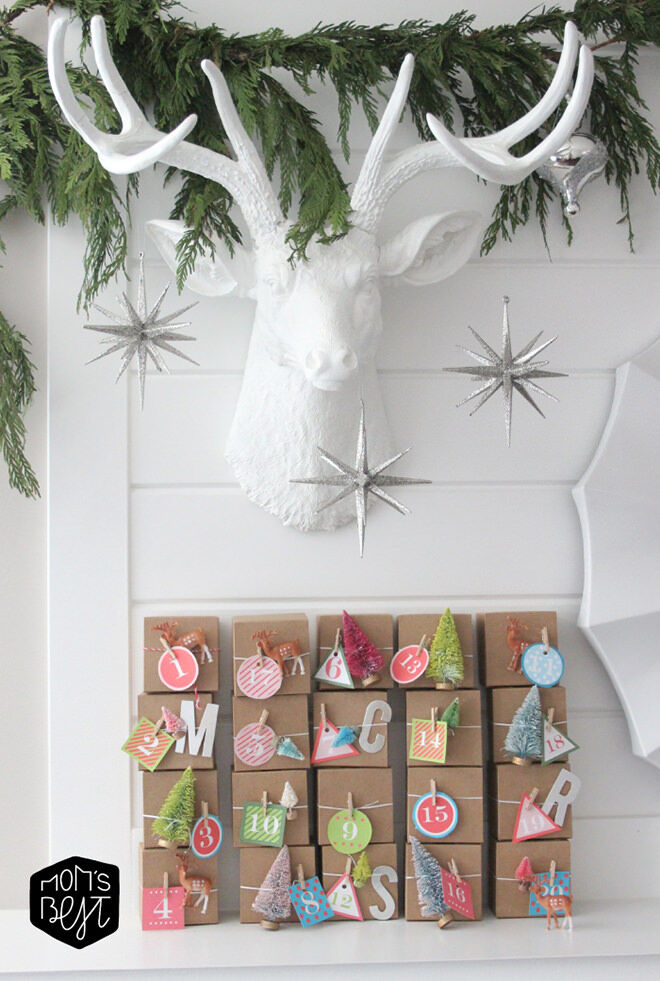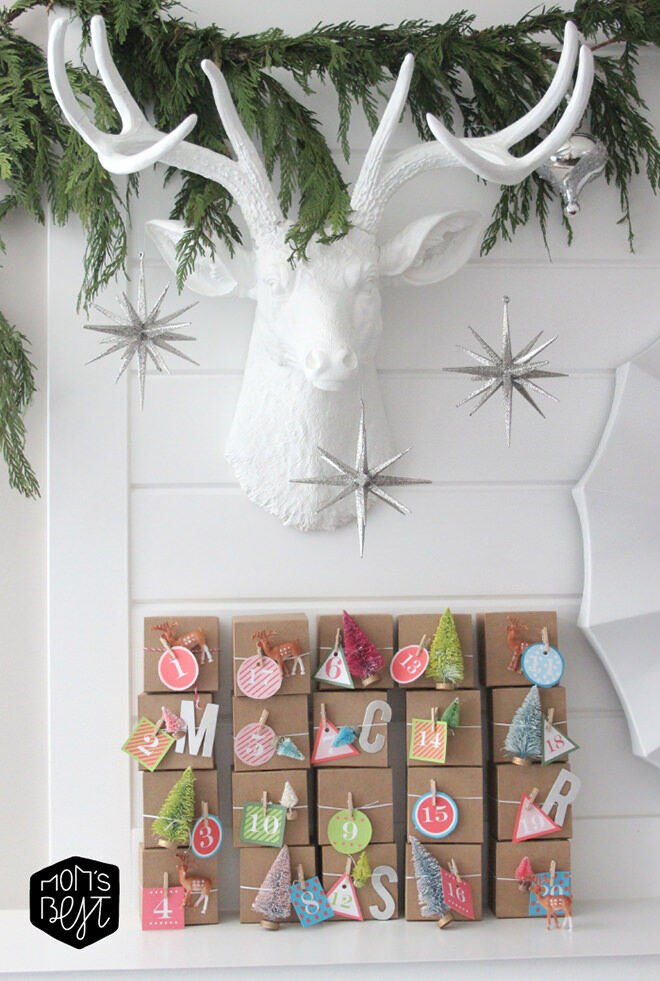 Grab a bunch of mini gift boxes, string, numbers and some little ornaments to make this advent calendar. No planning or instructions needed, just put the boxes together and add the numbers. (via Mom's Best)
Print it out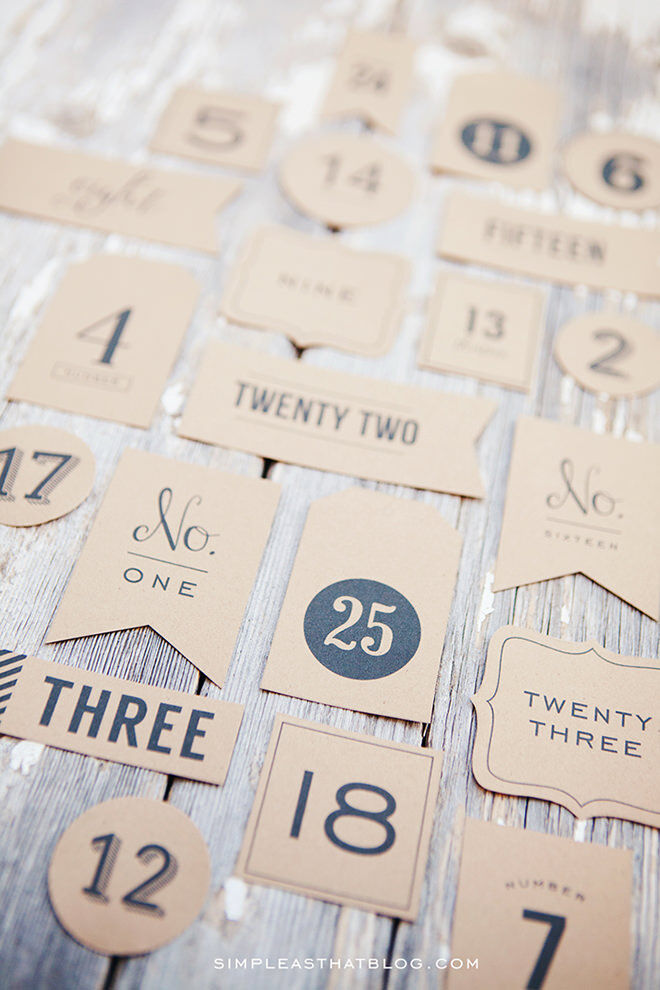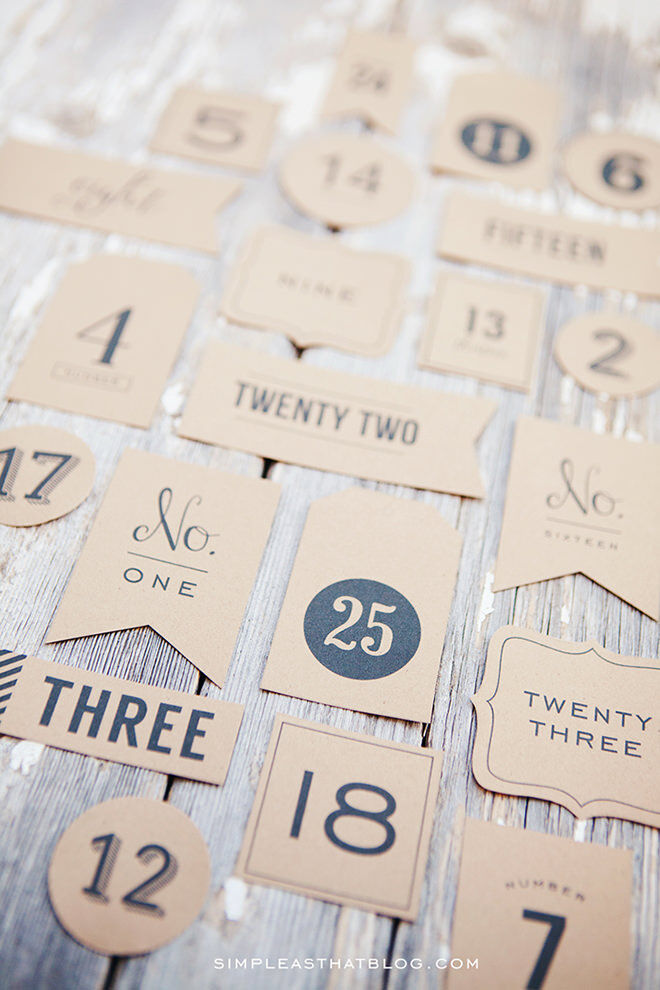 The most important part of an advent calendar is the count down. Print some numbers off yourself using this template from Simple as That. You can do it on brown paper or white and attached it to anything you want to use. It would work with paper bags, boxes or even envelopes! (via Simple as That)
In a jar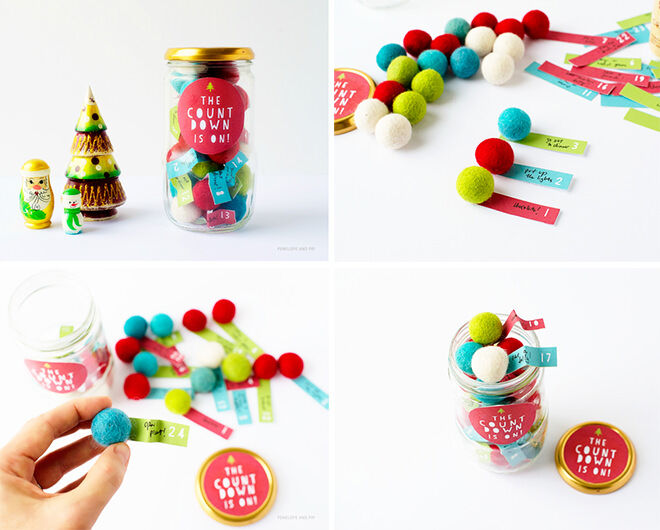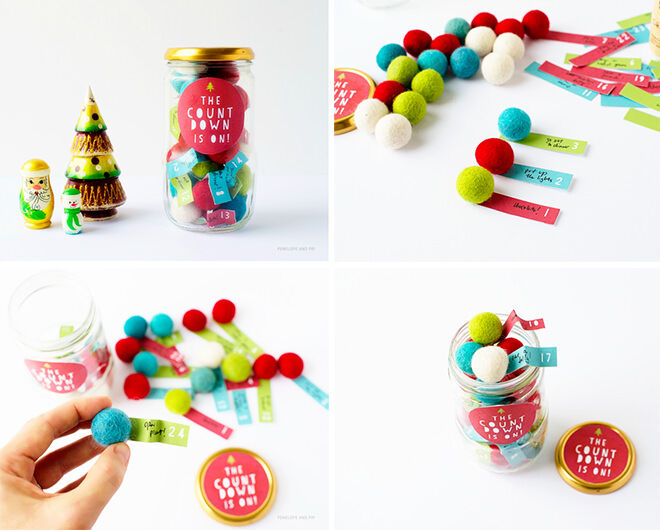 Go for something a bit different and try adding little notes to felt balls in a jar. Each day as you take the balls out of the jar and add them to a garland for next Christmas. (via Poppytalk)
Save the toilet rolls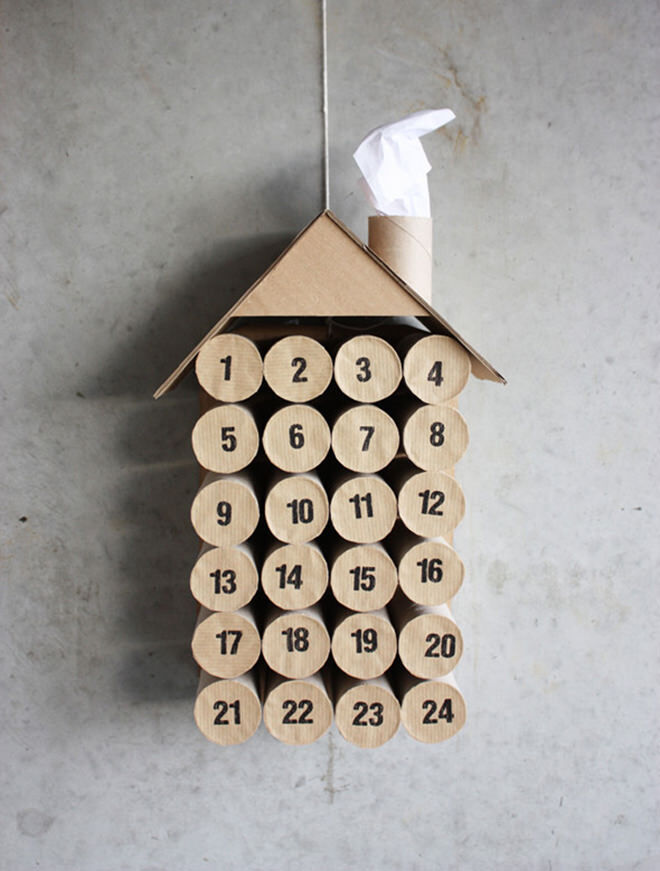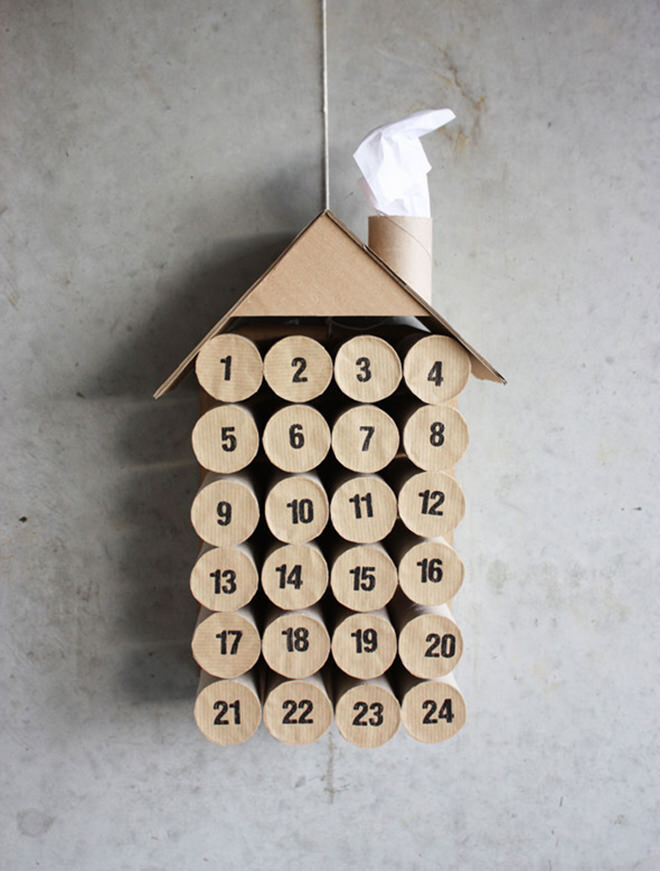 When it comes to crafting there is nothing better than toilet rolls. They make the perfect advent calendar because they are virtually free they are the perfect size for small treats or little messages. The kids will love to punch a hole in each day with this house style advent calendar. (via Morning Creativity)
A forest of trees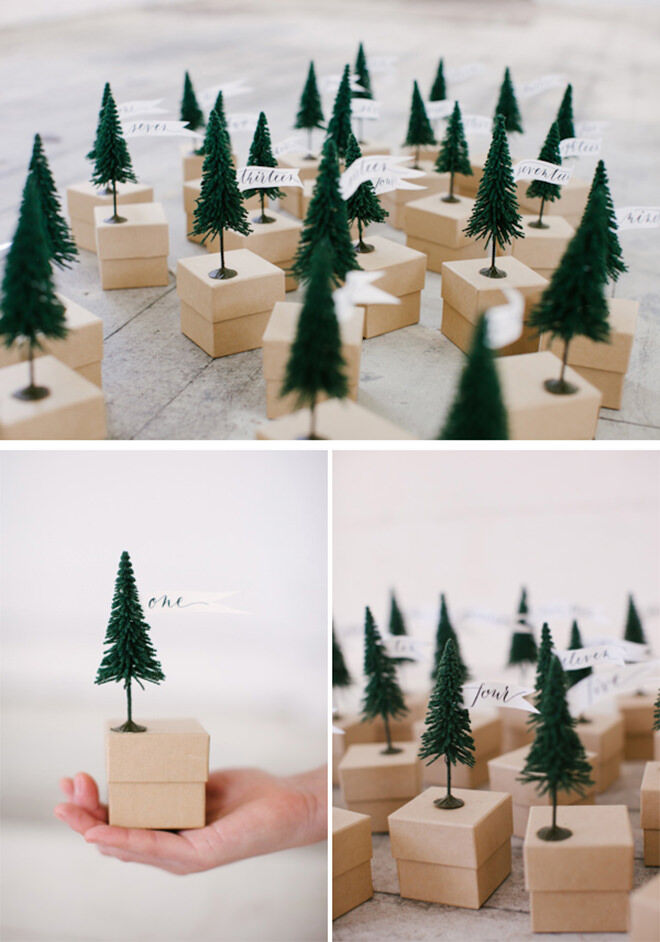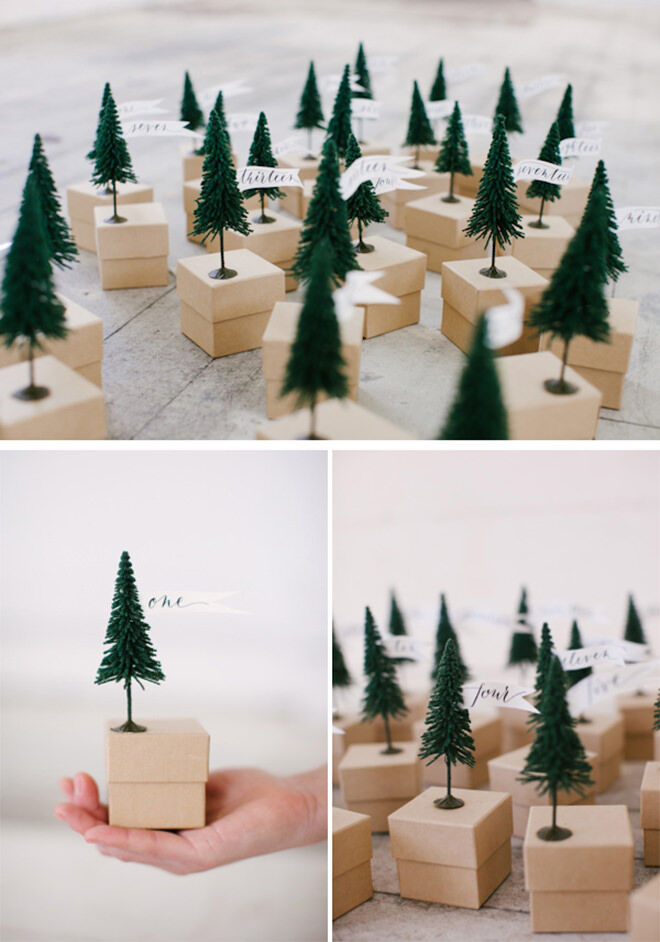 Attaching little Christmas trees to boxes is a simple way to create a beautiful advent calendar you will be proud to display. The kids can cut down the trees each day as it gets closer and closer to Christmas. (via Oh Happy Day)
Felt display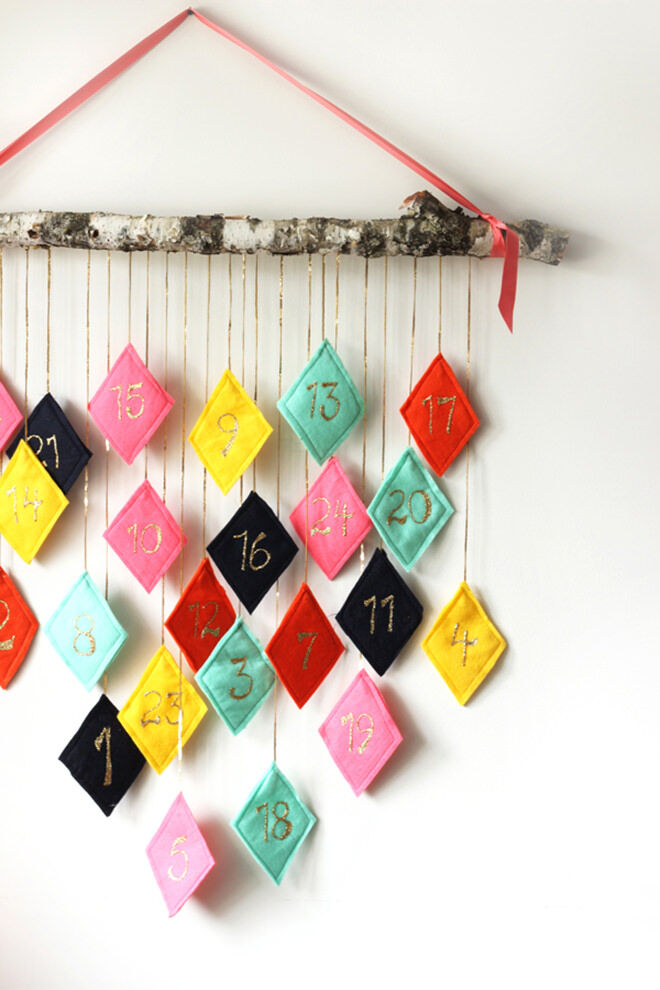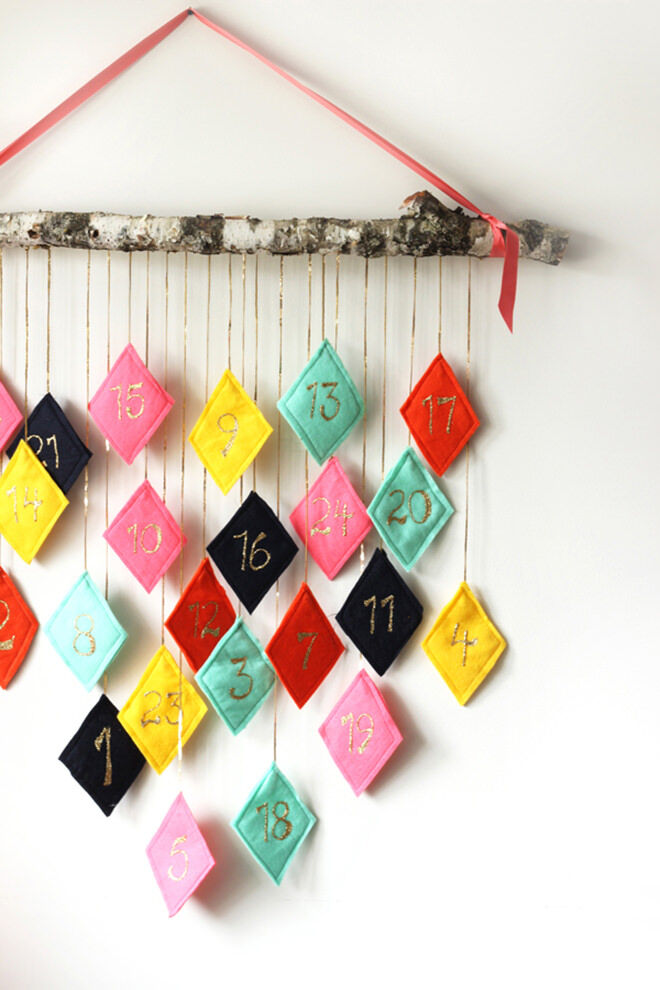 This advent calendar is so gorgeous you could have it in your lounge room all year long! This one does require a small amount of sewing but they are re-usable so you can bring it out every year. (via The Sweet Escape)
Hanging around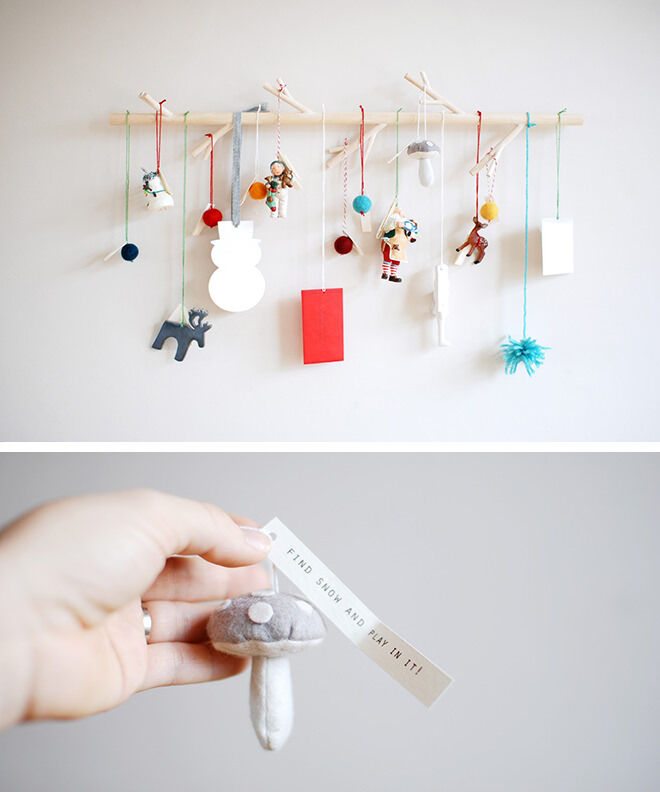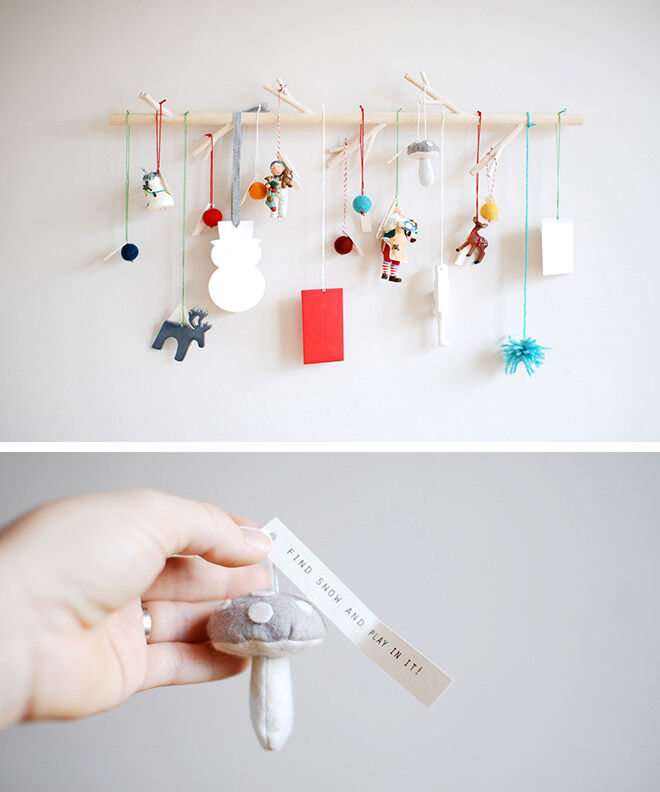 No sweet treats just gorgeous gifts with this hanging advent calendar. With each small toy is also an activity the kids can enjoy in the lead up to Christmas. Just make sure it is out of reach of little hands. (via Sugar Lander)
Ho Ho Ho!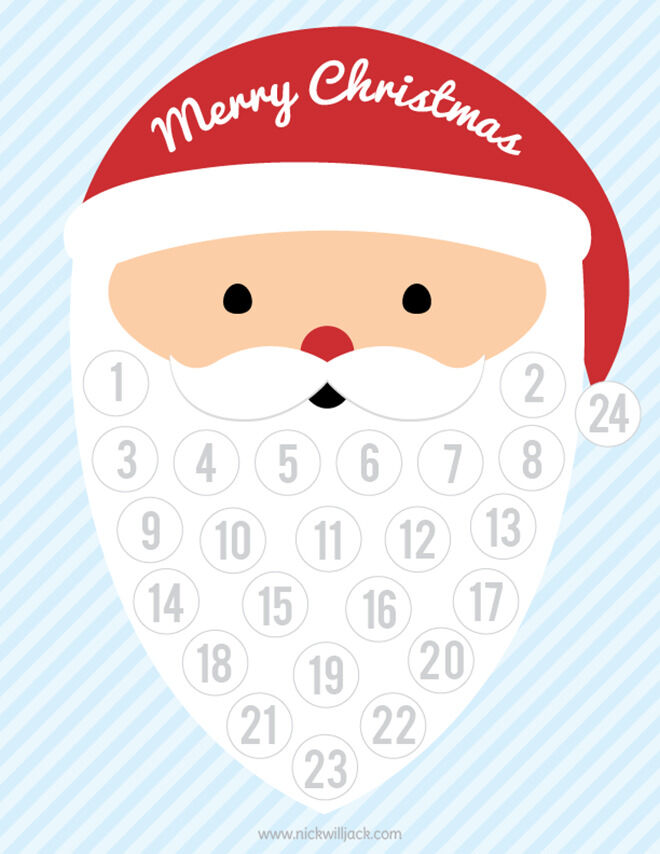 Ho Ho Ho let Santa help the kids count down to Christmas with this simple printable. Perfect for the kids bedrooms they can use a stamp, add cotton wool balls or just cross off the days till the Jolly red man arrives! (via Nickwilljack)
Duplo countdown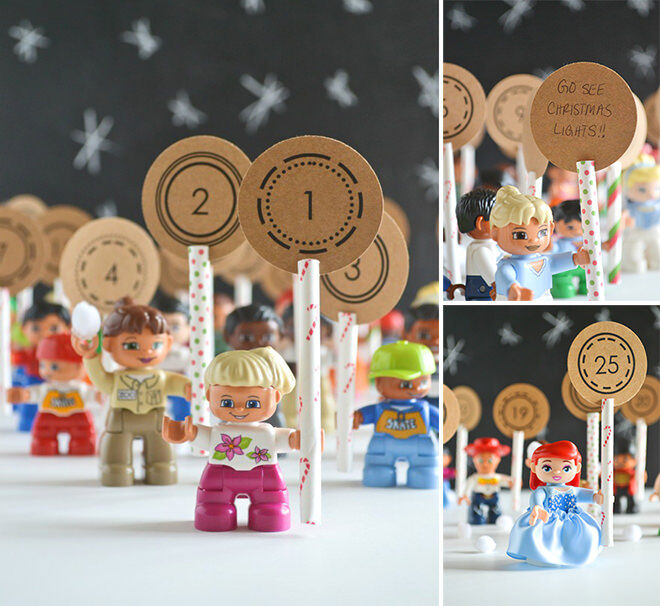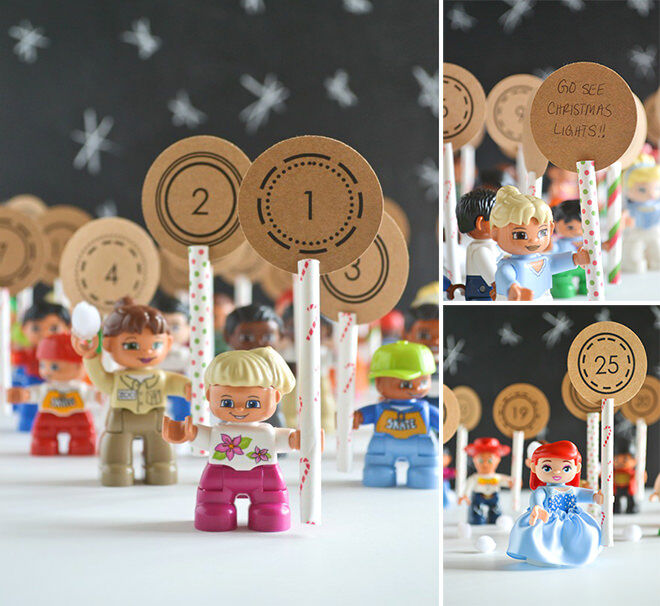 If your Duplo collection resembles a LEGO store then put it to good use this Christmas as an advent calendar. Just attach numbers to the ends of straws and arrange them on blocks. If the kids will let you play with it that is! (via Jacks and Kate)
Make your own box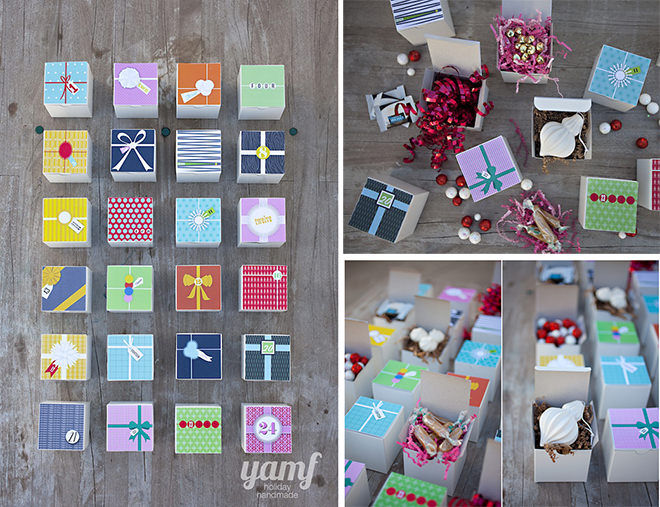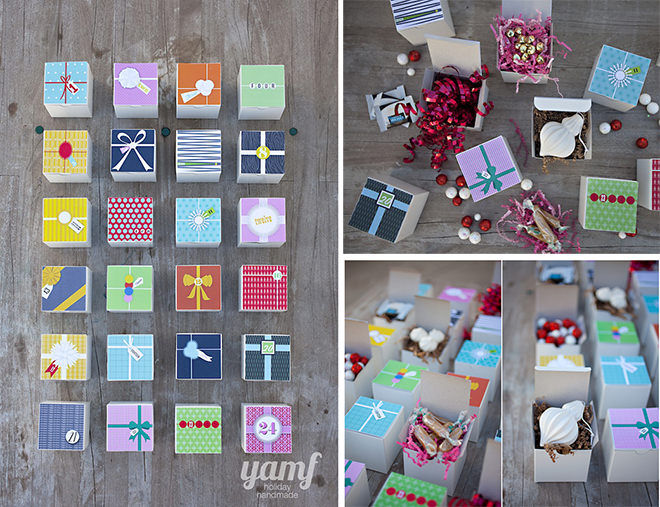 Just print yourself out these 3×3 boxes and fill them with whatever treats you want. Simple and inexpensive! You could also pack it away to use again next year. (via You are my Fav)
Scratch for fun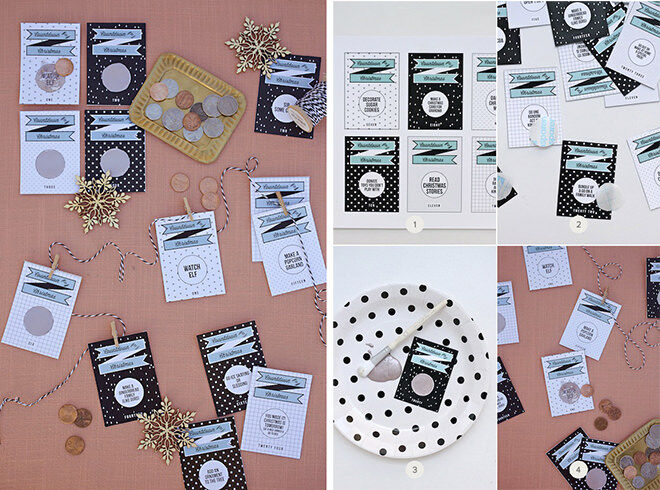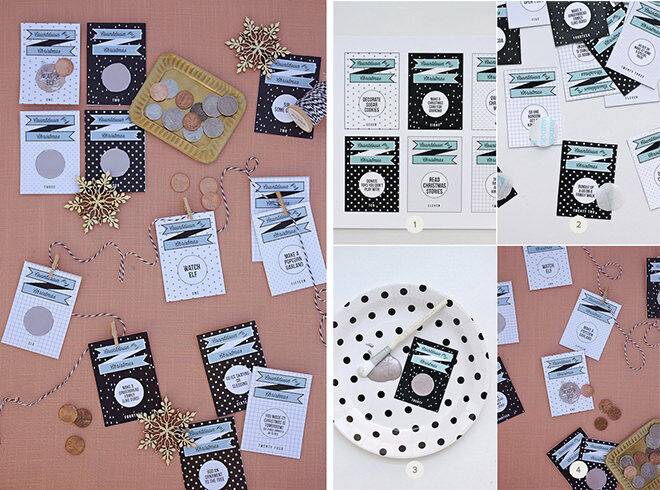 If you want to steer clear of any edible treats but still have a ton of fun why not make your own scratching advent calendar. Just print off the cards, fill them in and you put a piece of contact over the spot you want to cover. Mix silver paint with dish soap and paint it on. It will dry but can be scratched off with a coin. (via Minted)
Snap!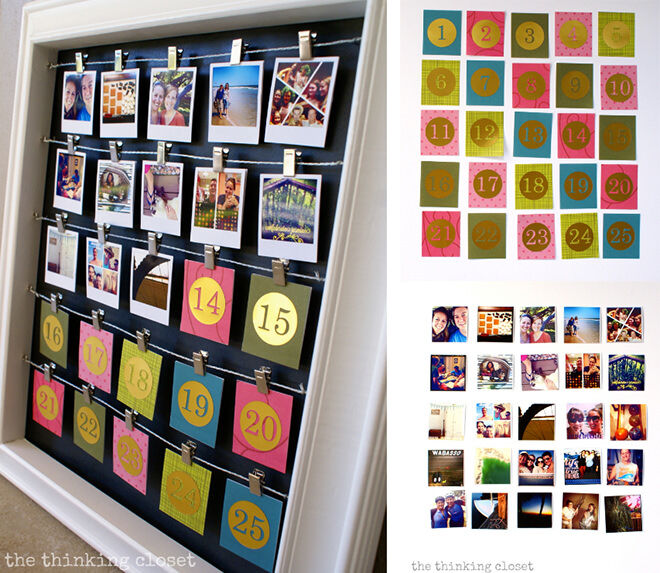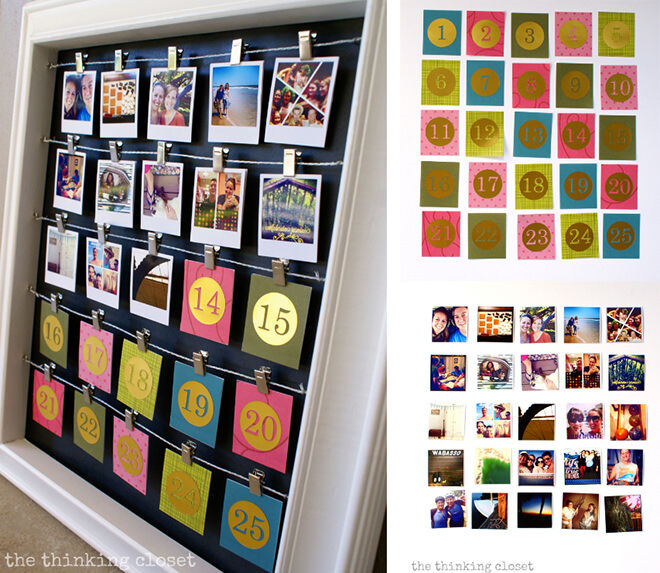 Wasting way too much time on Instagram? Put some of that time to good use turning your photos into an advent calendar. 25 pictures and some gold stickers all clipped into a frame and you are done. (via The Thinking Closet)
Goodie bags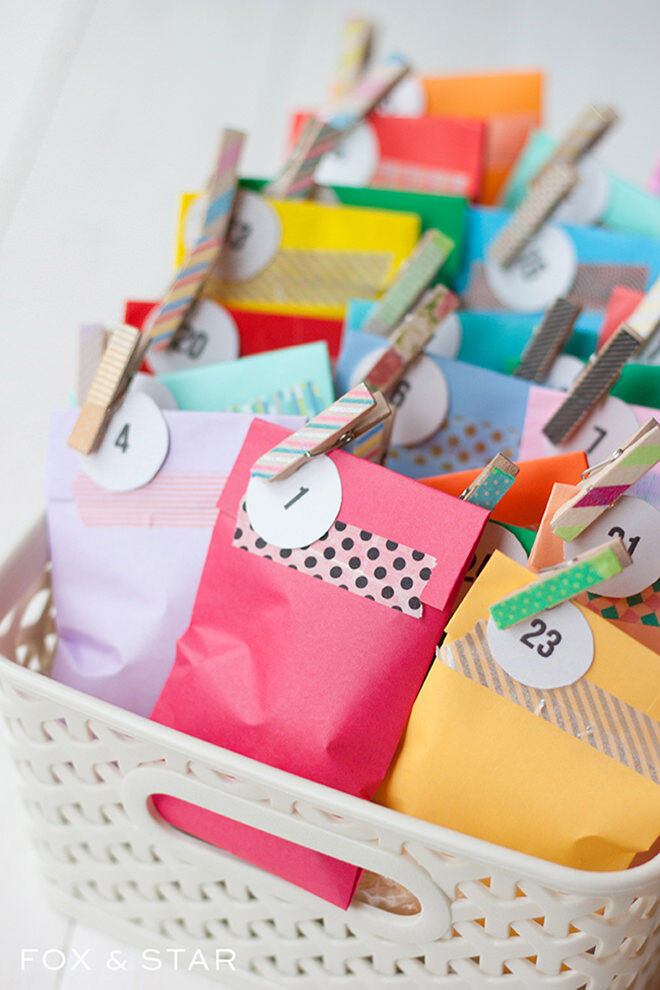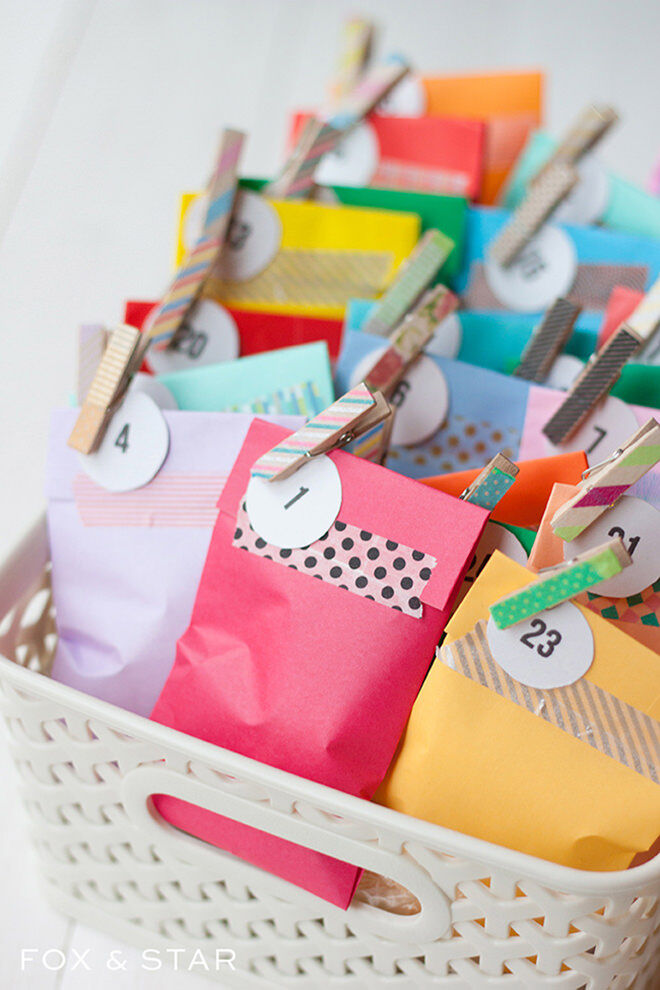 Pegs, washi tape, origami paper and 24 yummy treats is all you need for this simple Advent calendar. (via Fox & Star)
Go bright!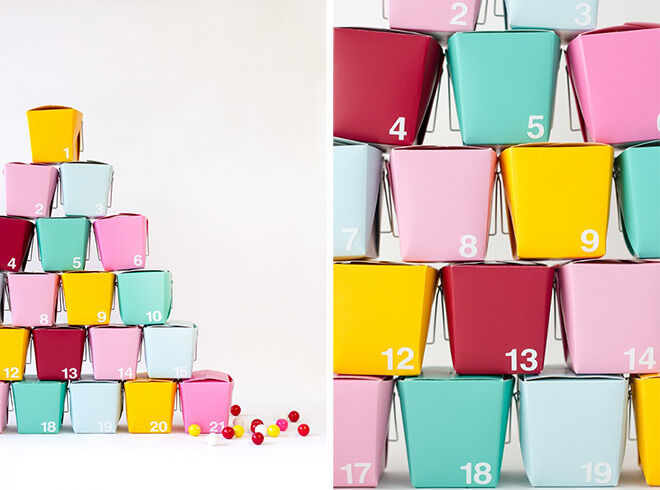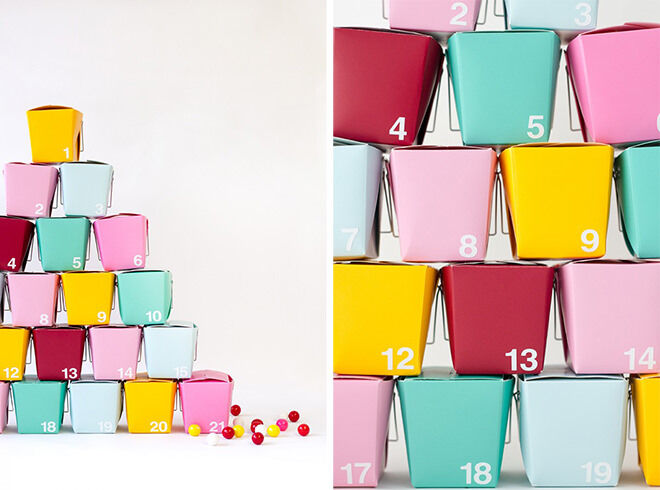 Just because traditionally Christmas is red and green doesn't mean you have to follow that. Why not throw some bright colours in this Christmas with a DIY advent calendar using take away containers. Bright gift boxes would work well too. (via Studio DIY)
READ MORE:
• 20 creative advent calendar ideas
• 20 ways to fill your advent calendar (without chocolate!)
---
Find the perfect gift
We've collected a treasure trove of amazing gift ideas, from the latest must-haves from leading brands to the quirky boutique finds. There's something for every little Piper, Noah and Charlotte.
Gift guides based on play and development, not gender.
---
Don't pay full price, grab a discount code from the
Mum's Grapevine Christmas Coupon Book