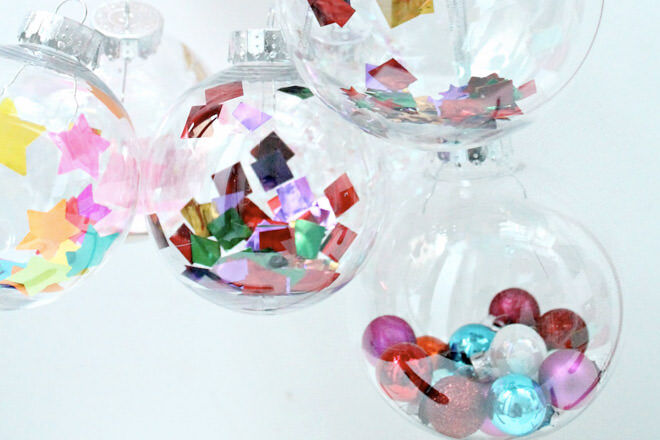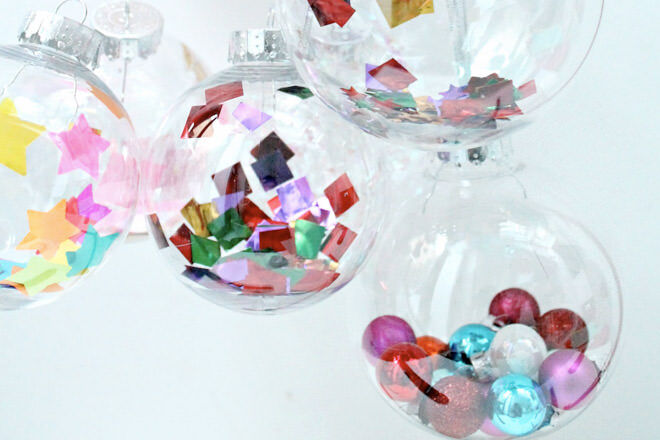 There's nothing quite like a Chrissy tree brimming with DIY baubles all handmade with love and care by your talented kiddos. As they grow up, these decorations will be the sweet little reminders of how teeny tiny your poppets once were.
Here are 10 of our favourite DIY Christmas baubles you can make at home with the kids.
Sprinkle baubles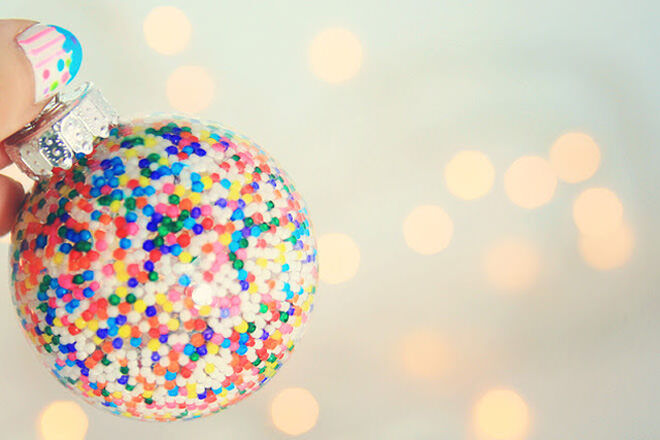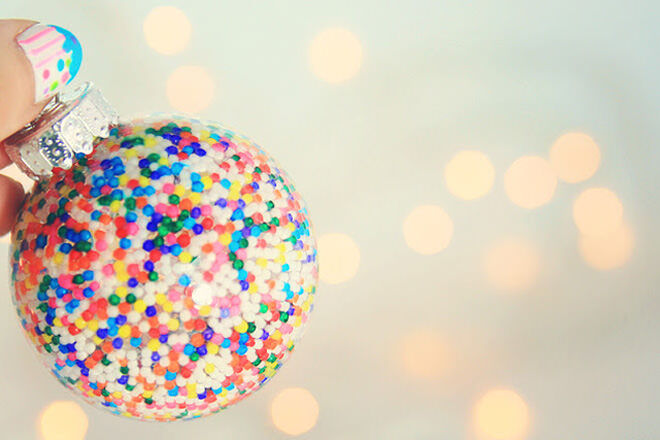 Forget sugary, carb-ridden fairy bread, here's a calorie-free fairy bauble to hang on your tree instead of your hips. (via Little Grey Fox)
Cowabunga!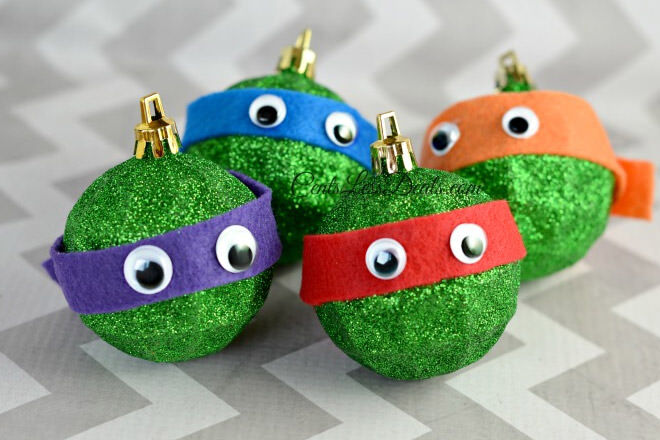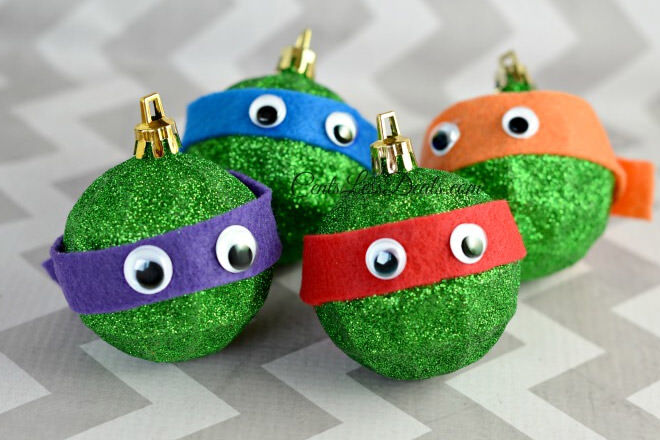 Everyone's favourite lil' Teenage Mutant Ninja Turtles are here to bring some festive Christmas cheer – little boys will go cray-cray for these handmade baubles. (via Centsless Deals)
Melted crayon ornament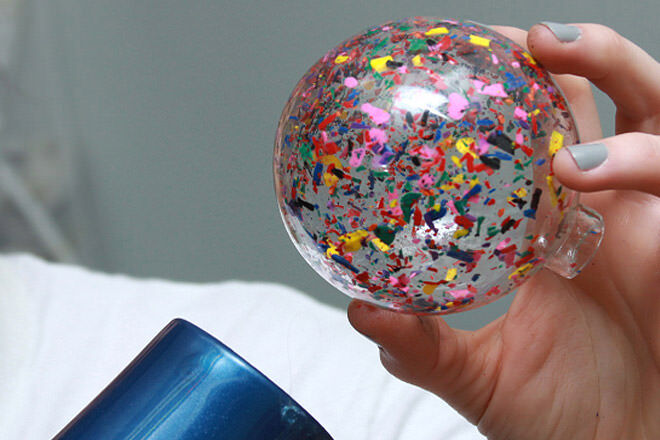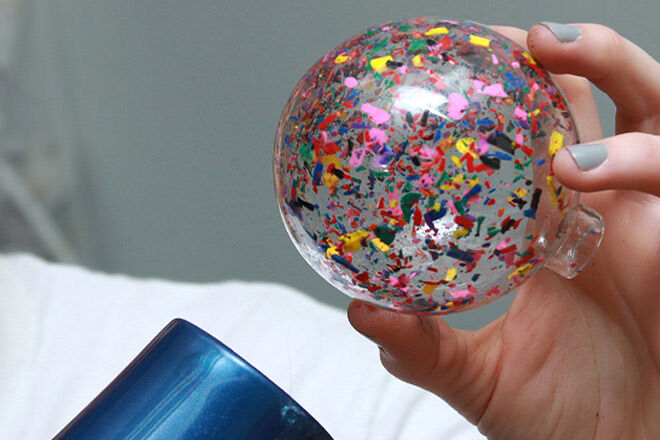 What to do with those pesky crayon ends that hang around at the bottom of your kid's crayon tray? Use them to make these awesome melted crayon baubles! (via One Cup At A Time)
Fill 'em up, buttercup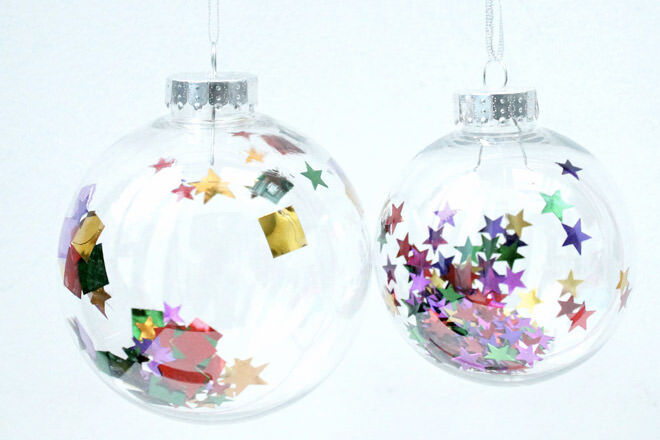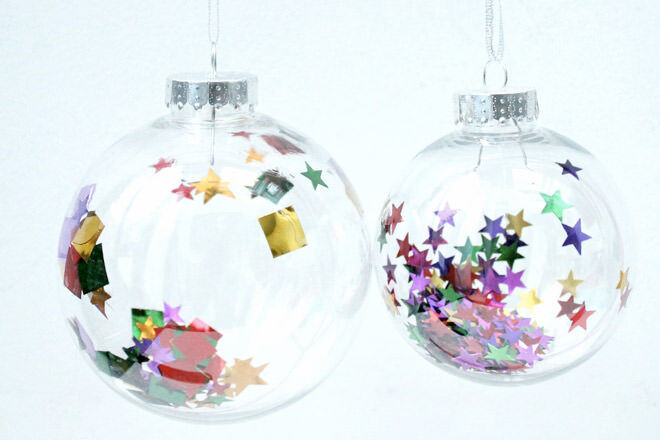 Buy a whole heap of clear ornaments and let the kids go to town filling them up with pieces of cut up coloured paper or confetti bits. (via Little Big Bell)
Thumbs up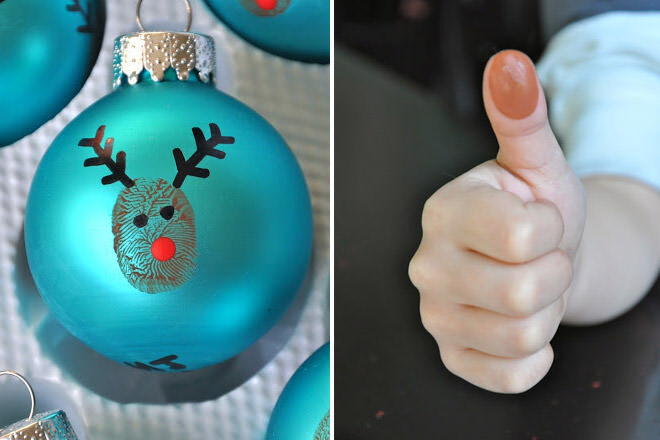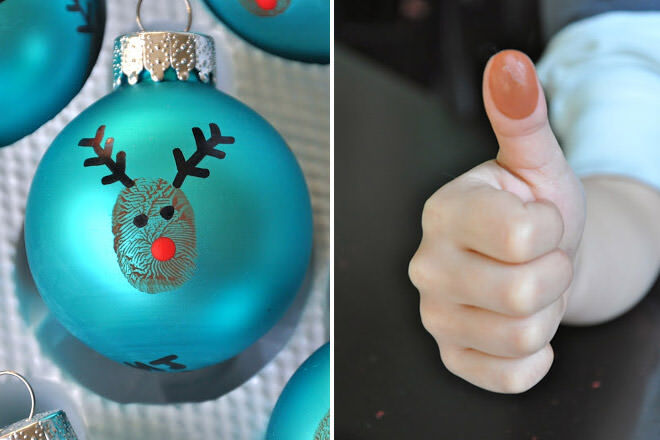 Make it personal with these super sweet thumb print reindeer baubles. Your little Picassos are going to love getting the paint on their thumb and leaving their mark on the bauble. (via Little Bit Funky)
80's neon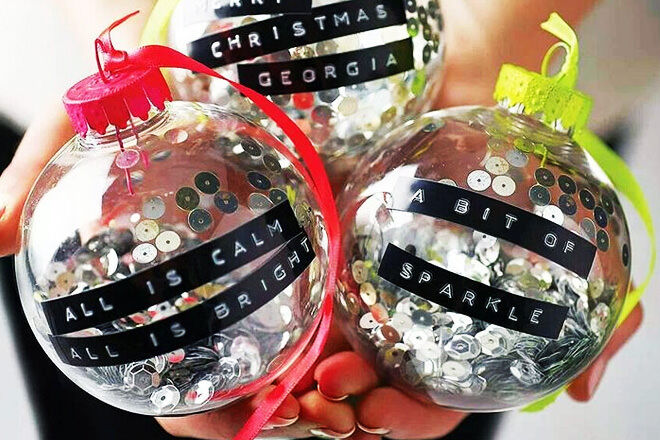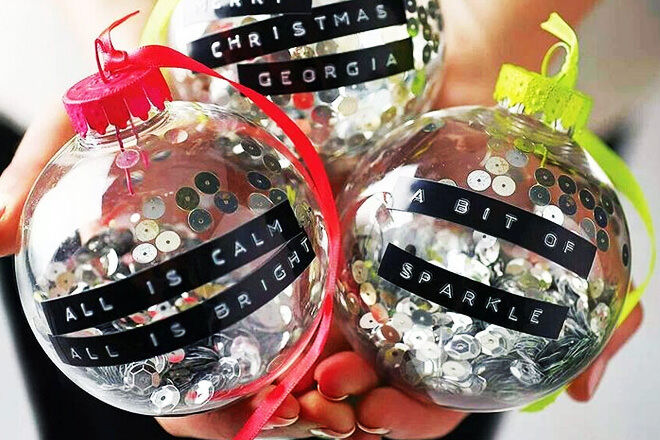 There's nothing like an 80's revival. We love these colourful neon baubles filled with sequins and adorned with Christmas wishes! (via Elle France)
Woolly baubles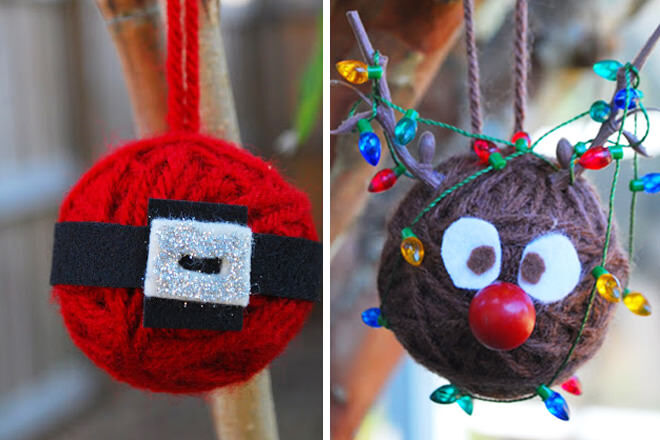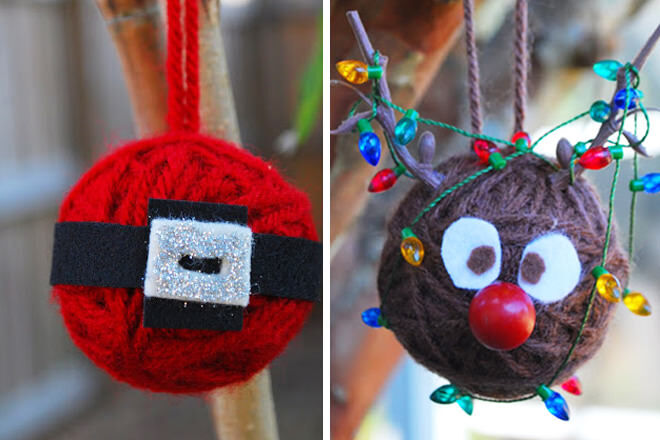 Got a long-forgotten woolly project you never got around to finishing? Use the wool to whip up these sweet Santa's belly and Rudolph ornaments instead. (via Stephanie Lynn)
LEGO fun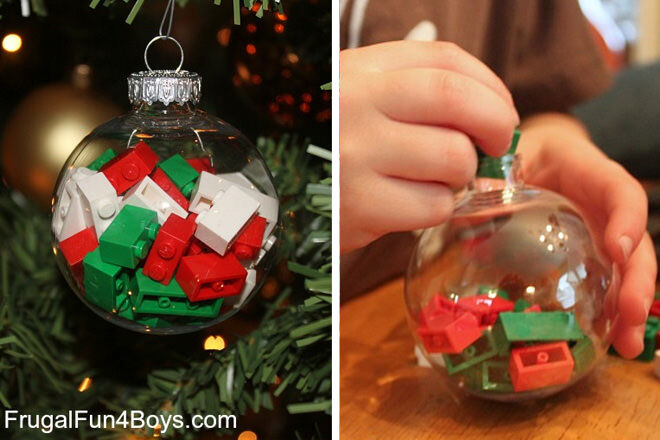 These red, green and white LEGO filled baubles are very festive indeed! (via Frugal Fun 4 Boys)
Pom pom perfection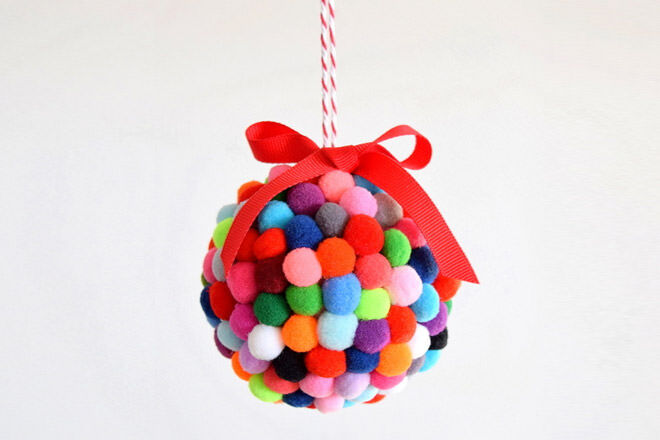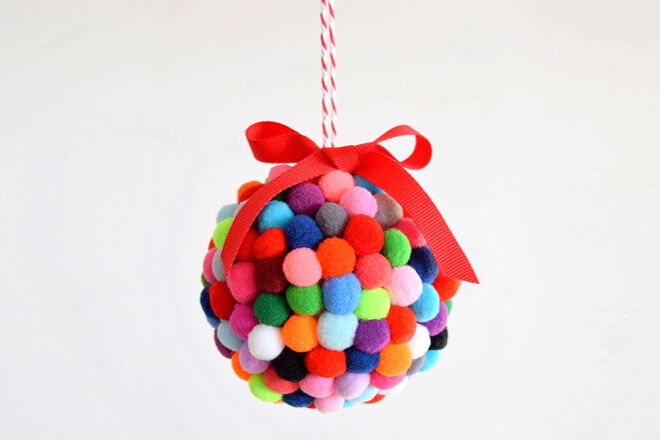 Grab some colourful mini pom poms and get the munchkins to stick them onto a foam ball with some craft glue. (via Northstory)
Terrarium creation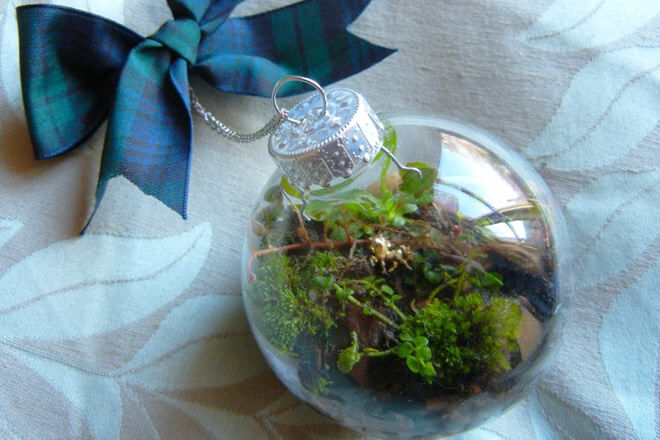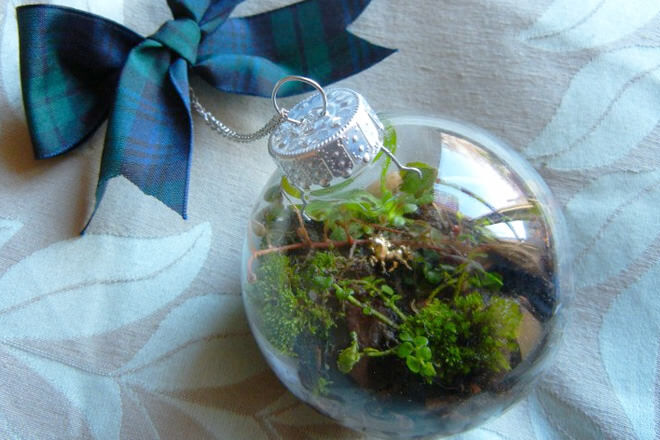 Nature loving tots will love hunting down greenery and getting their hands dirty to help create these mini terrarium baubles. (via Inhabitat)