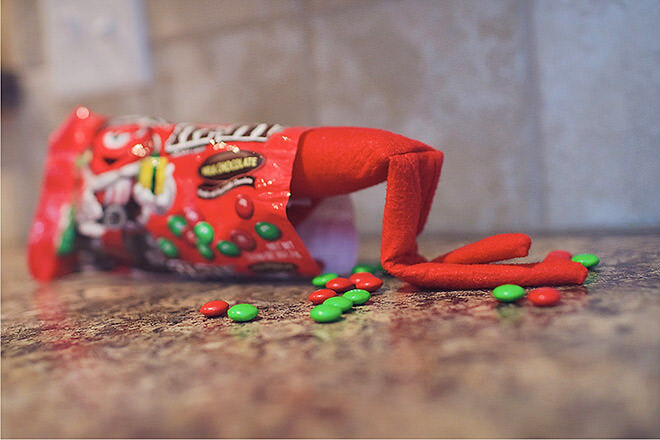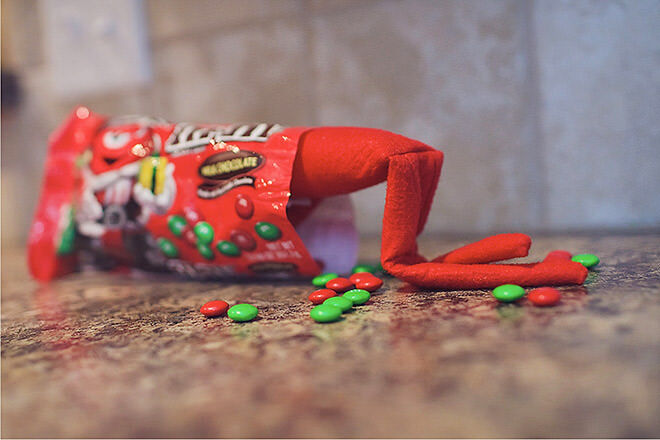 If you haven't heard of Elf on the Shelf, you are missing out! Elves all around the world arrive at their host families on December 1st, with a special book that explains that they are there to let Santa know who is naughty or nice. Every morning, after Elf has arrived back from reporting duties at the North Pole, he (or she) can be found in different places – often up to a little mischief of their own!
Elf on the Shelf is a great incentive for your kidlets to behave themselves, but more than that, these little creatures create lasting memories that will bring together the whole family at Christmas.
READ MORE:
• 16 (more) hilarious Elf on the Shelf ideas
Here are some of the very best Elf on the Shelf ideas we've seen. Happy holidays!
1. Grand arrival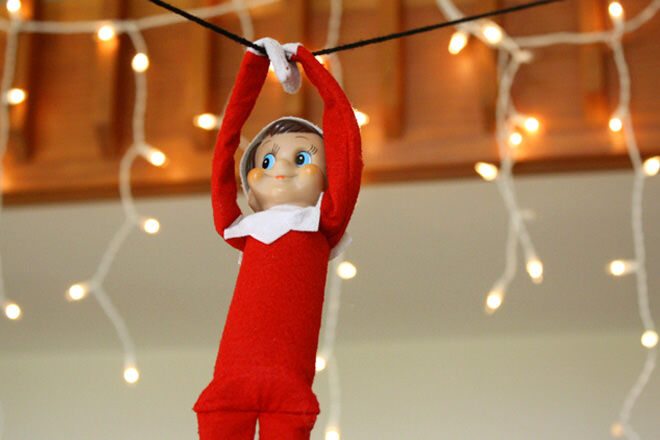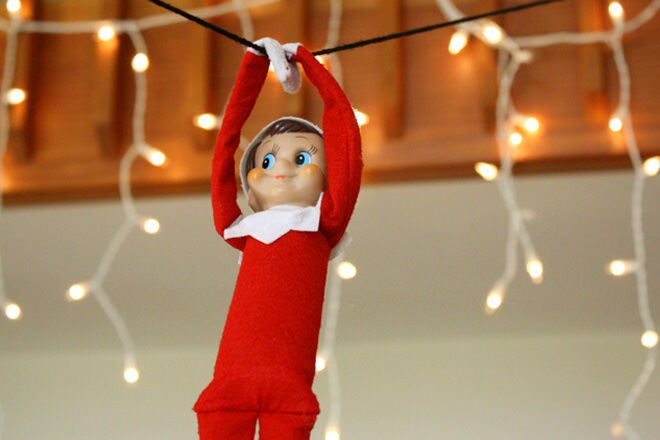 Elves usually like to really make a grand entrance on their first night back in your home. Zip lining in is a great way for elves to announce they're back! (via Rachel Swartley)
2. Gym Junkie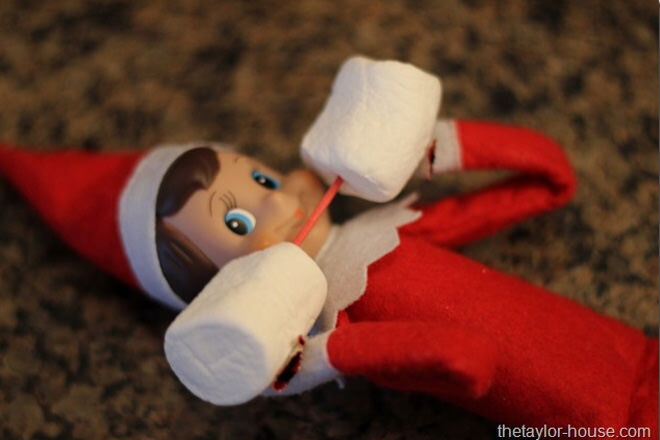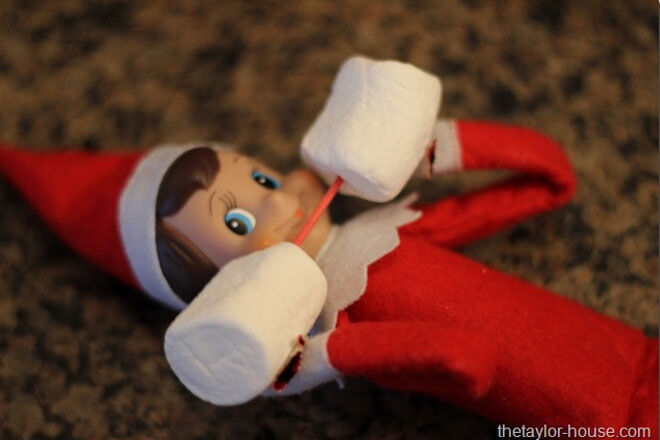 It takes a fit elf to get from your house to the North Pole and back every night. (via The Taylor House)
---
---
3. Slumber party!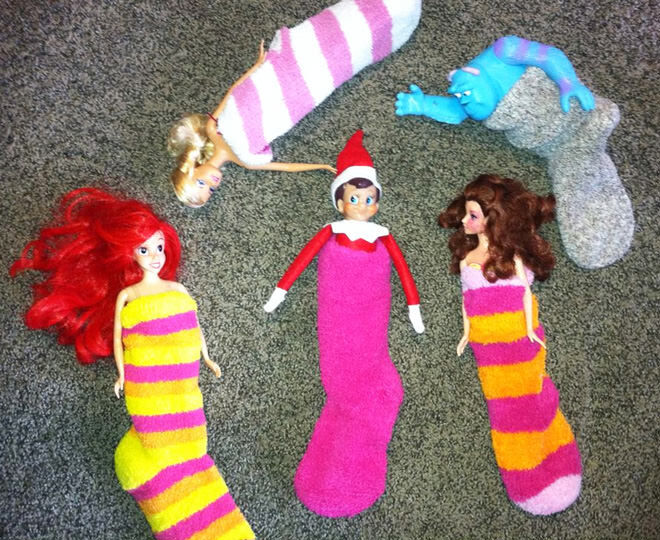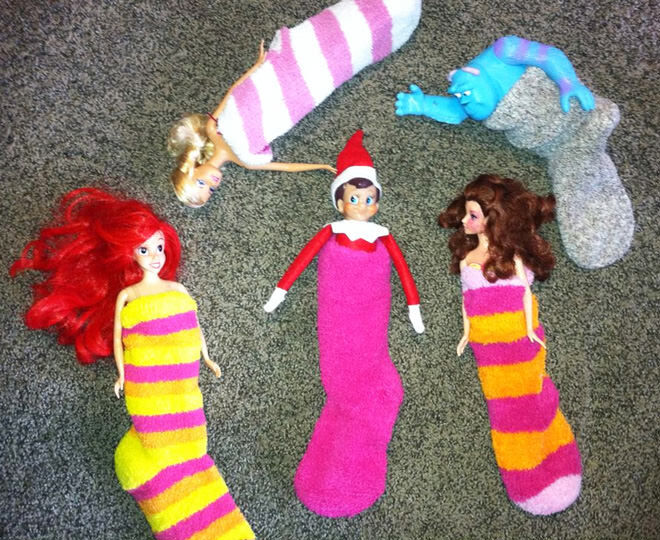 Elves sure are social little things. This Elf has organised a super fun slumber party with all his special friends. (via Home Hardware Building)
4. Bath time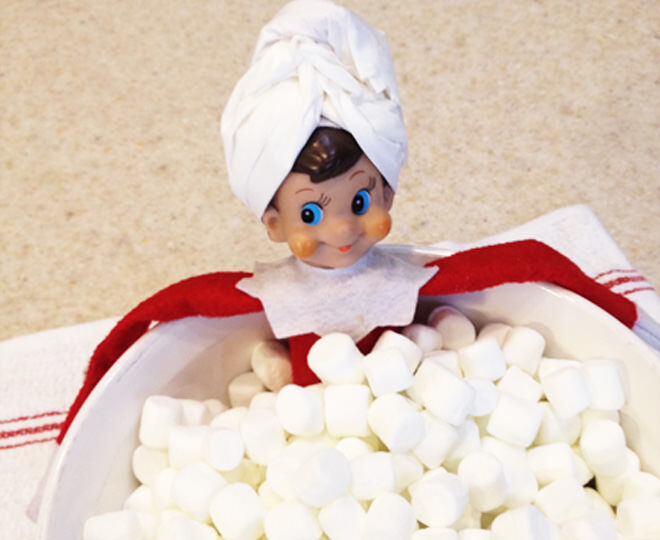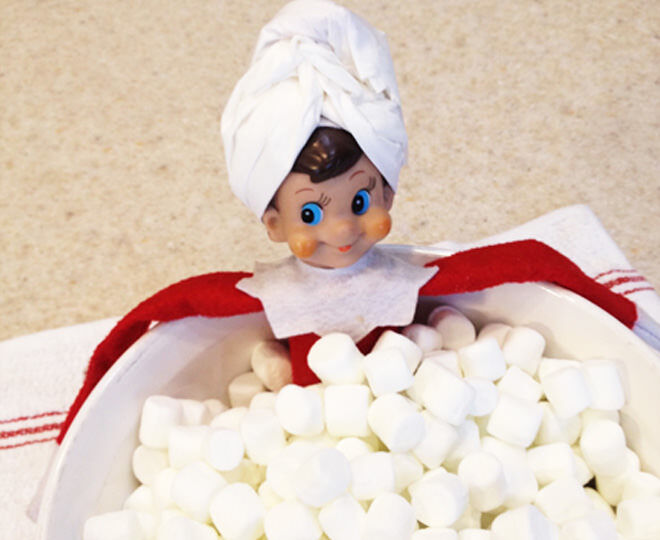 You may wonder how elves get clean… they have a bath, silly! (via Natalme)
5. Minion fun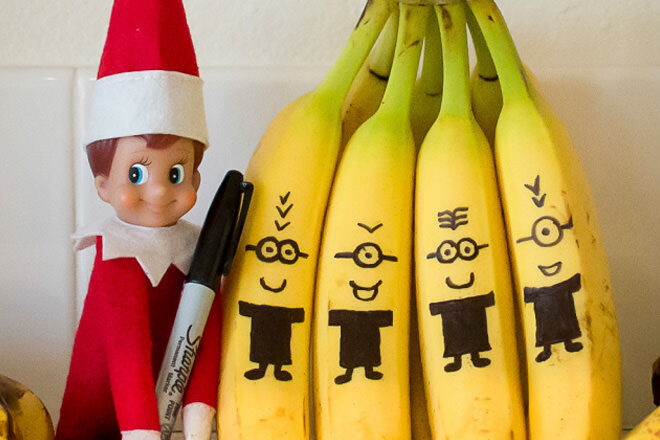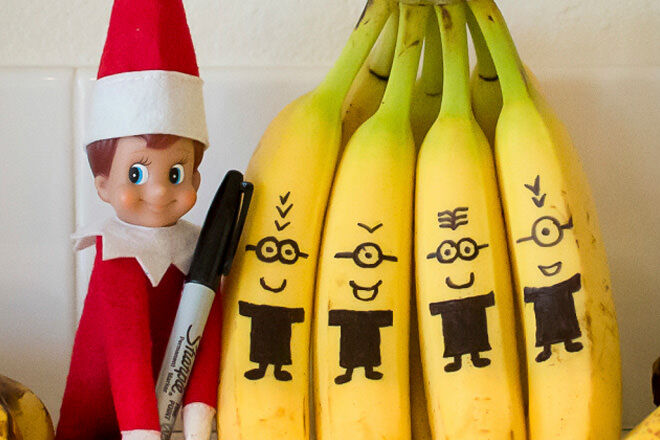 Minions are always on the lookout for a new leader to follow and this Elf is only too happy to oblige. (via Fancy Shanty)
6. The Voice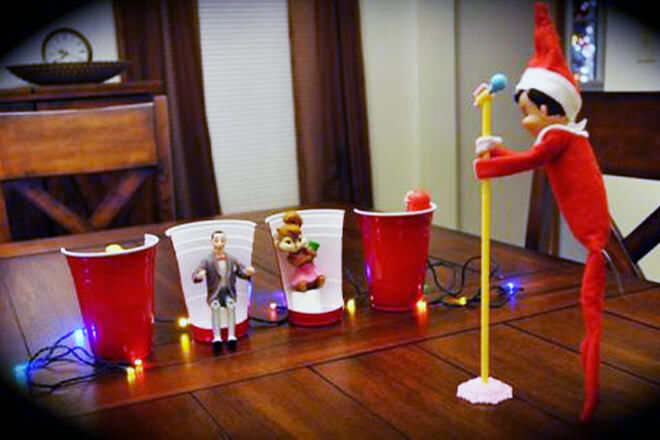 This Elf really fancies himself as a rockstar. Wonder which judge he'll choose as his mentor… (via Smarty the Elf)
7. Downward Elf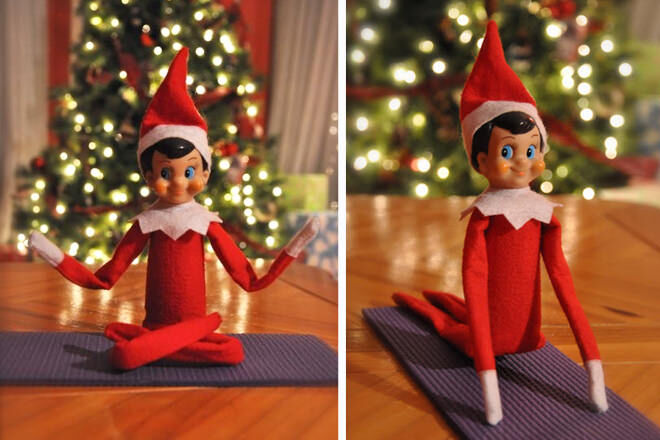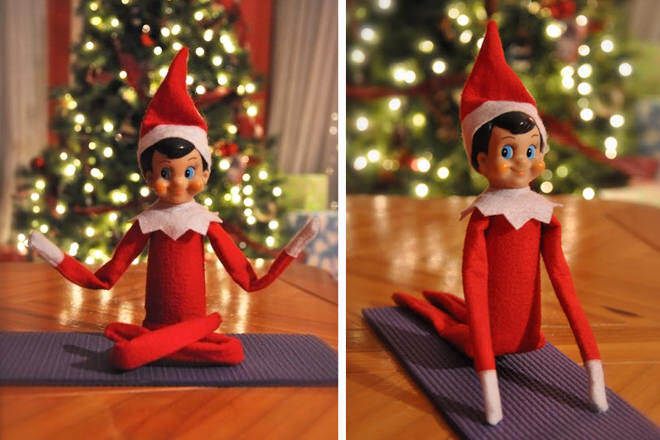 This Elf is getting in a relaxing yoga sesh. (via The Leggy Files)
8. Flying high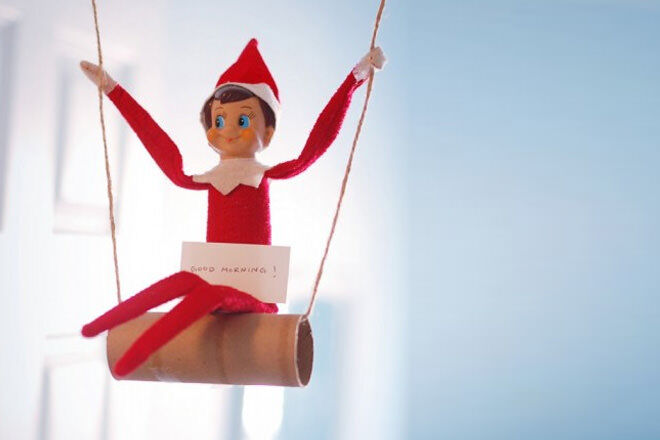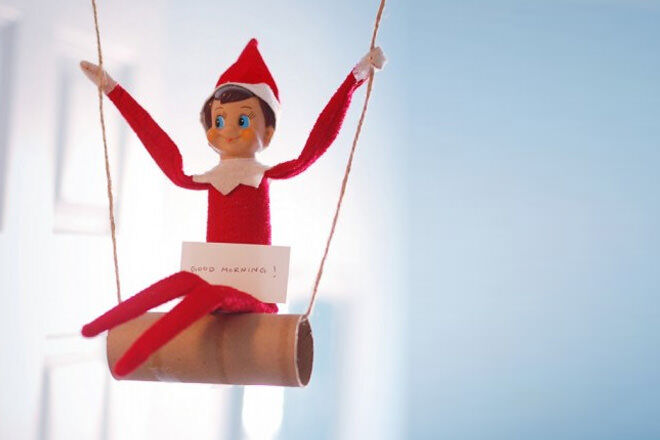 It is a known fact that most elves love extreme sports and crafting daredevil apparatus while we sleep. (via A Small Snippet)
9. Date night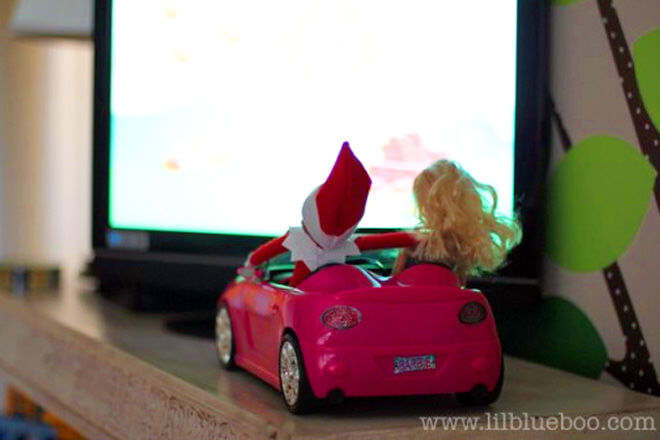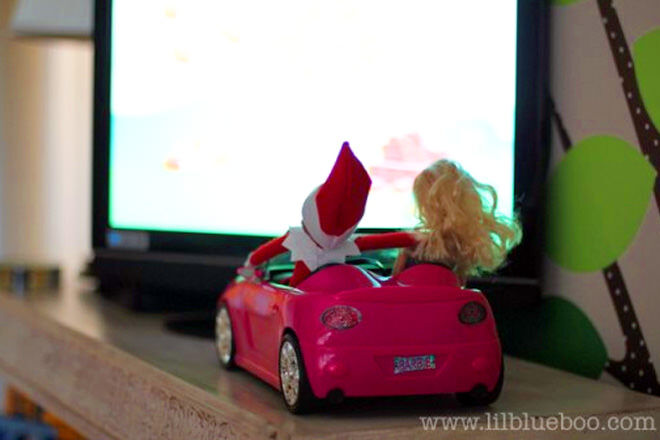 It's Elf's first date with Barbie and he's opted for a night at the drive ins. (via Lil Boo Blue)
10. Sweet tooth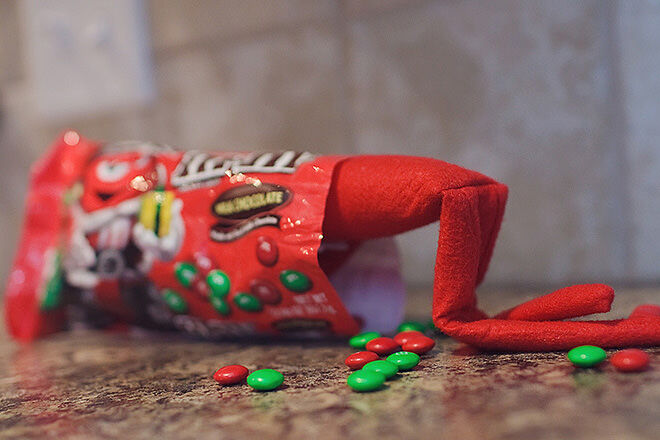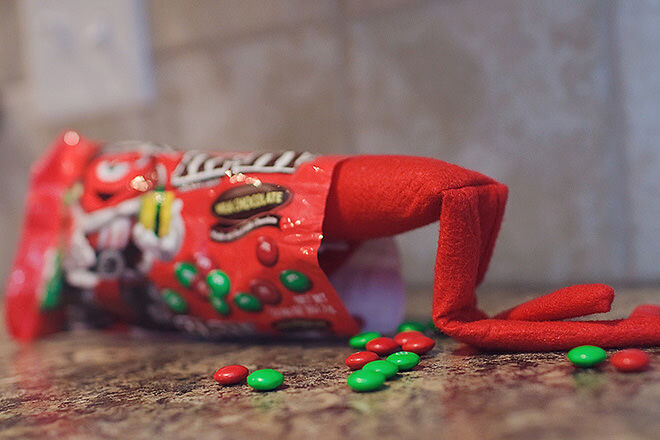 Not even Elf can go past a packet of M&M's without taking a couple for the road. (via A Life Examined)
11. Sleep tight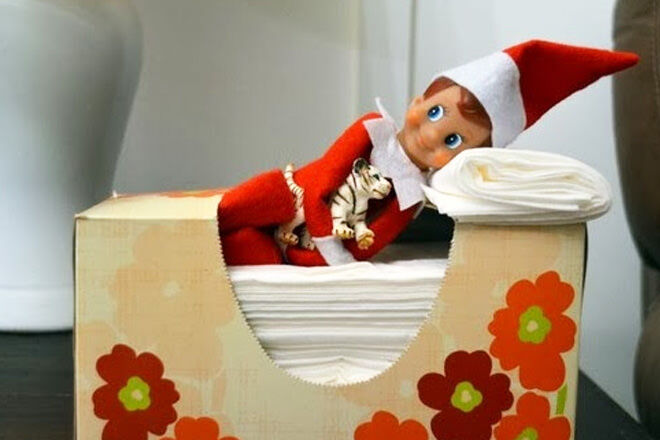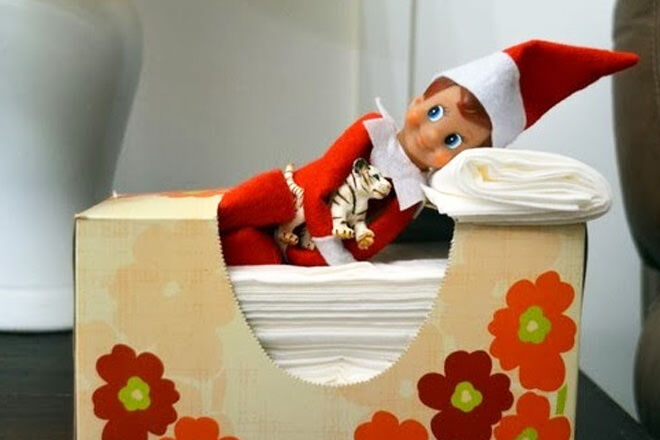 Sometimes Elf's shenanigans are the cause of some serious sleep deprivation – don't worry, he's adept at fashioning a bed out of your tissues for a little shut-eye. (via It's Overflowing)
12. Wheeeeee!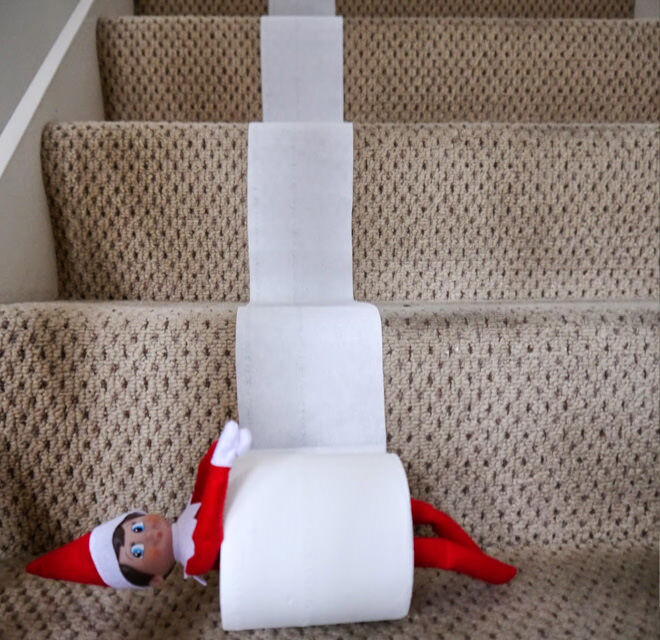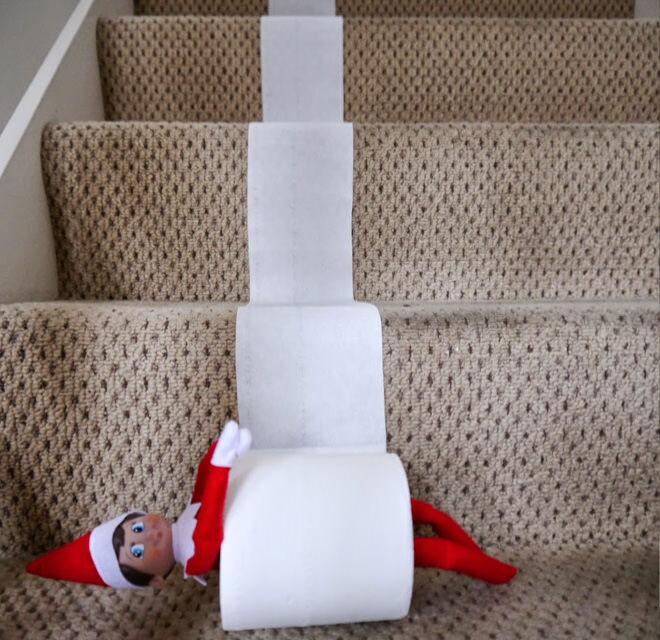 Don't be alarmed if you find your Elf has taken a joyride down your stairs in a roll of toilet paper. (via Hand Bags to Change Bags)
13. Snowball fight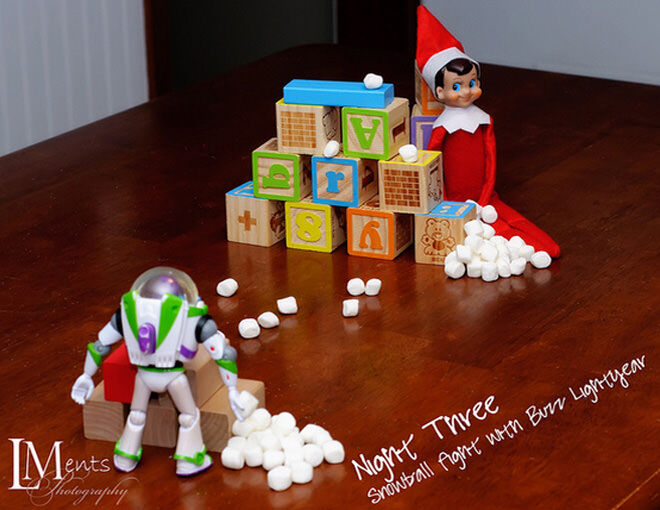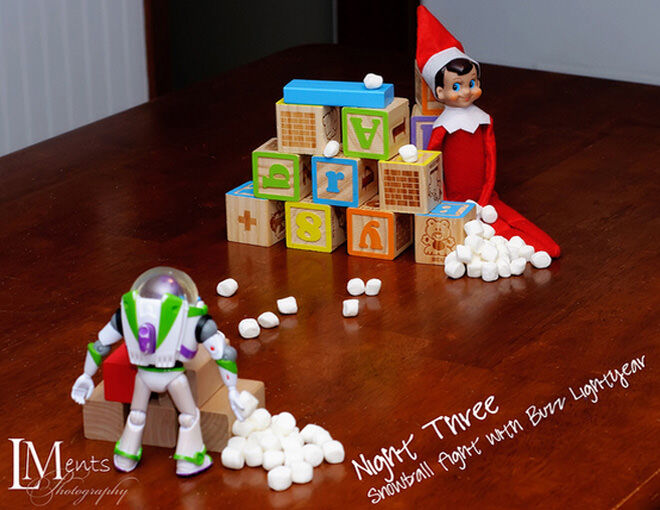 Watch out, it's a snowball fight! They're a competitive lot, those elves. (via LMents Photography)
14. Fun in the sun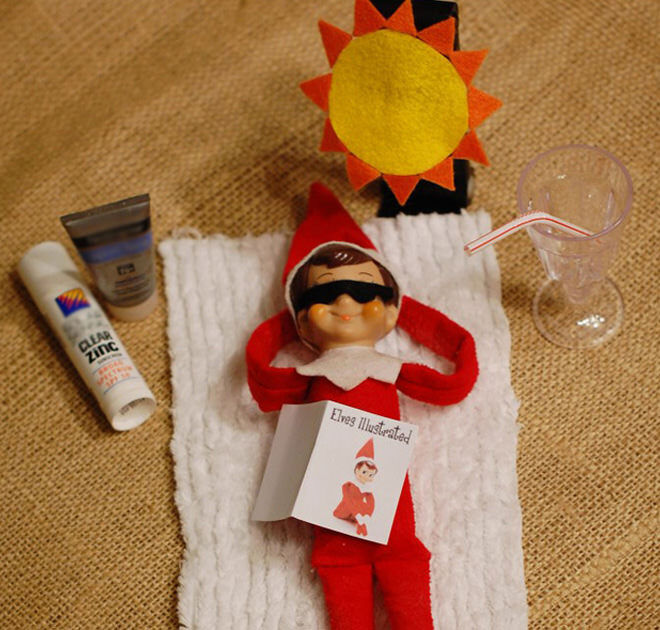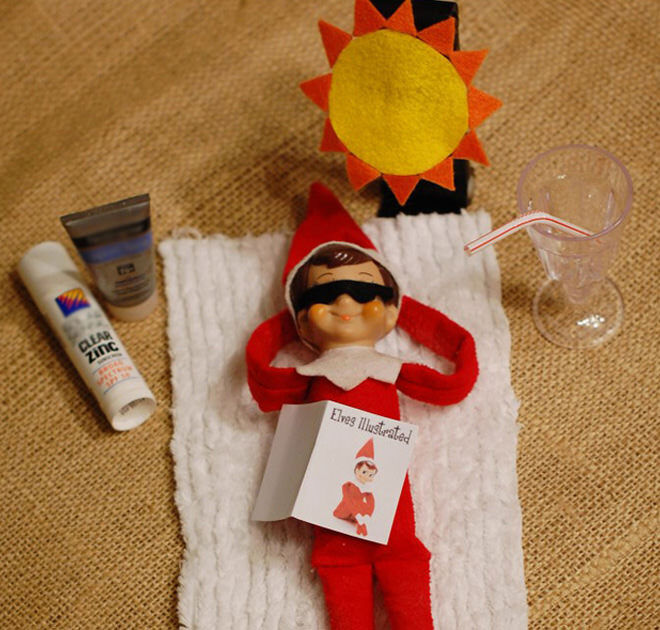 It's darn cold at the North Pole, no wonder this Elf seems so excited to enjoy a little sunshine! (via A Small Snippet)
15. Elf's Kitchen Rules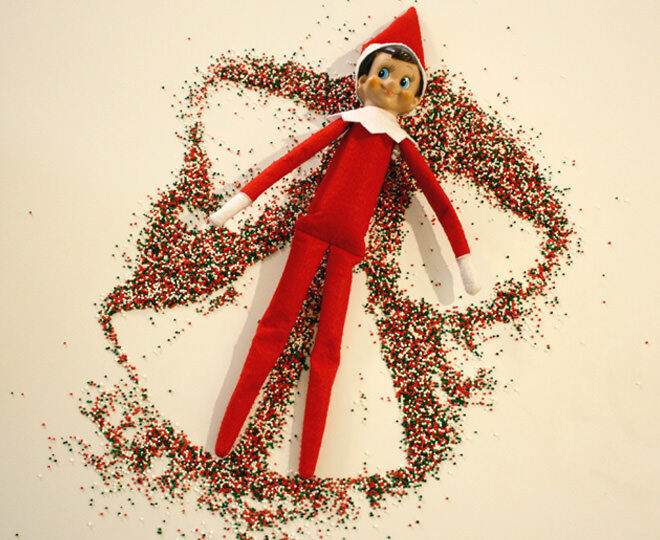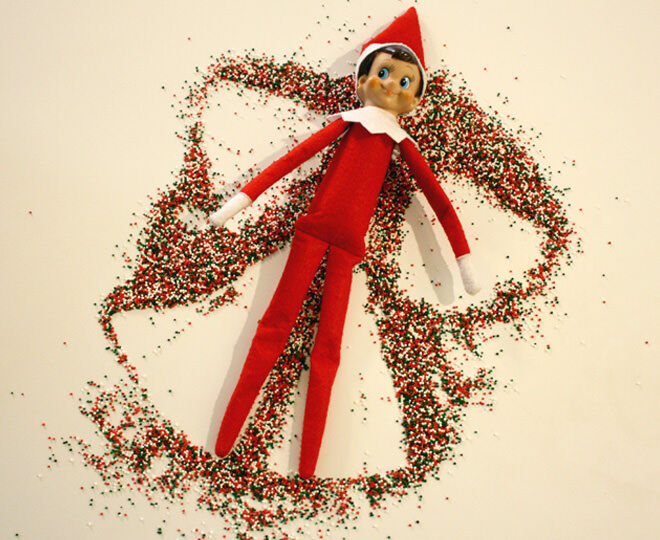 After baking some yummy treats, this Elf likes to bask in the glory of sprinkles. (via Rachel Swartley)
16. Elf mechanic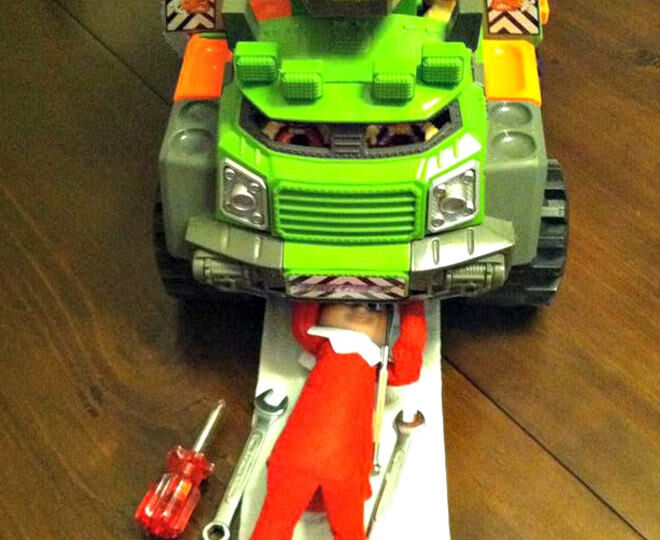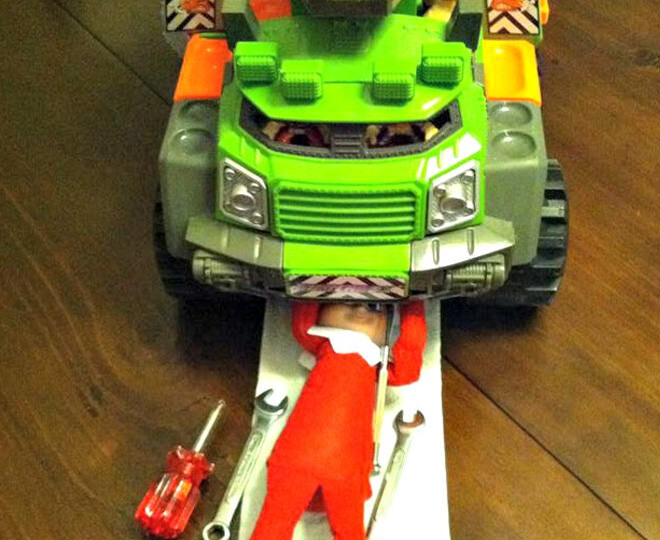 Most elves love tinkering, just like this Elf who moonlights as a mechanic. (via Frugal Coupon Living)
17. Dog walker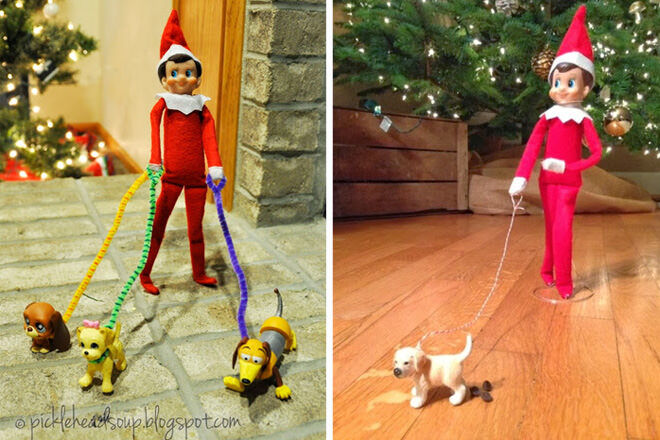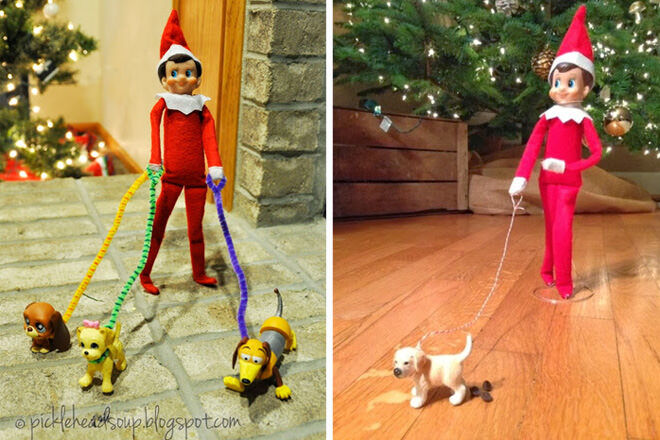 Elves can be very cheeky at times, but they pride themselves on being responsible pet owners. (via Picklehead Soup; Zest and Reel)
18. Ride on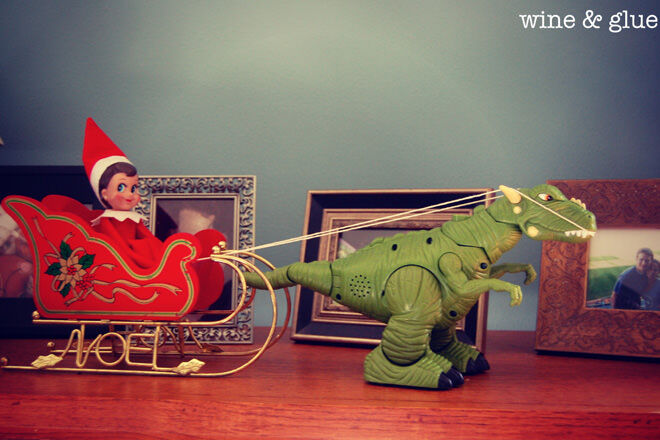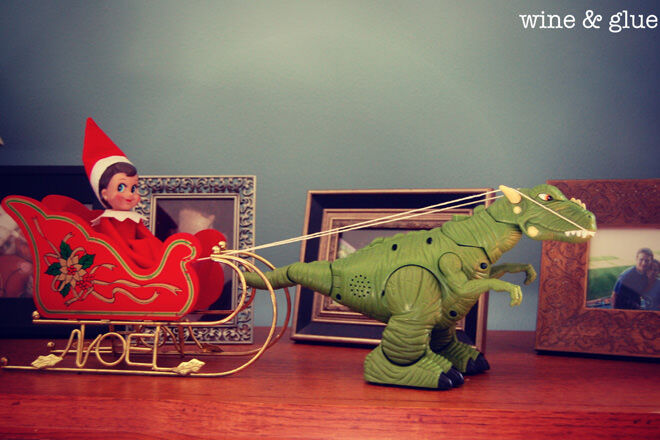 Some kids wonder how their elves get to and from the North Pole so quickly… it's simple, really, they have friends in high places. (via Wine & Glue)
19. Sack races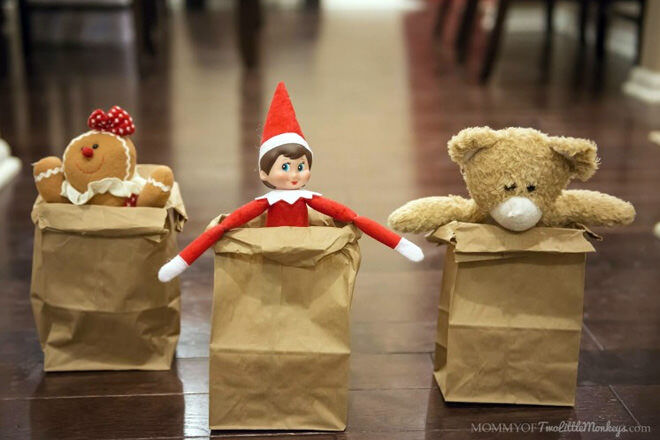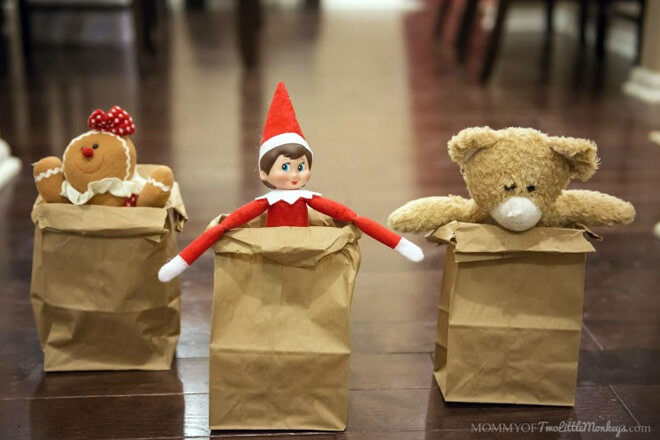 This Elf loves racing her friends – last to the finish line has to pack away all the toys! (via Mommity)
20. Naughty Elf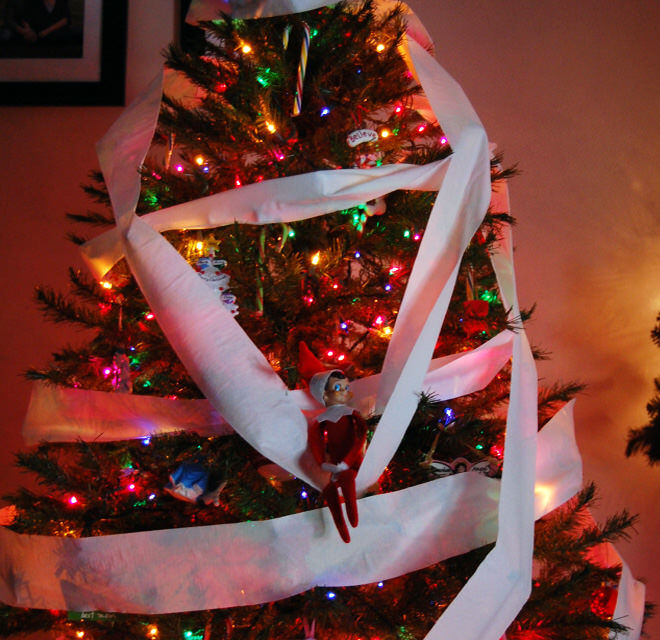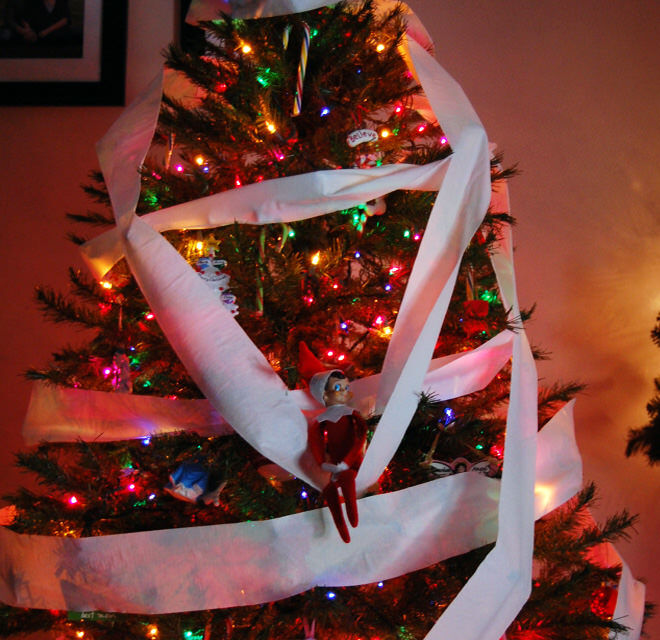 This naughty little Elf went and put toilet paper around the whole Christmas tree… (via Over The Big Moon)
21. Ninja Elf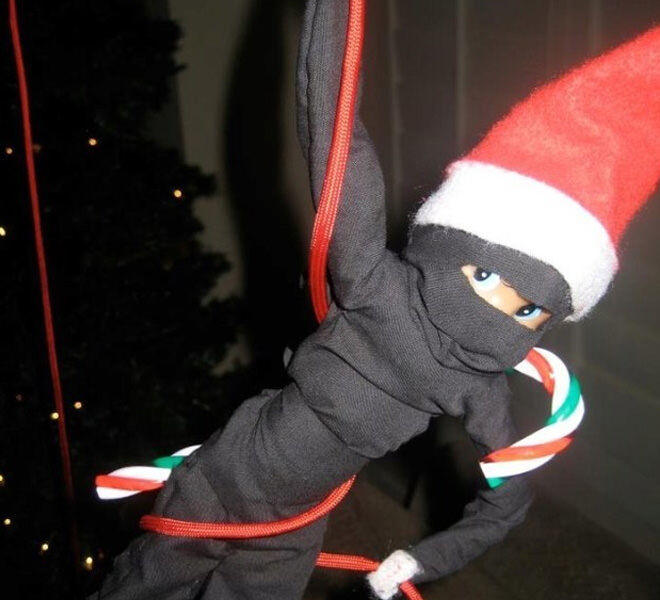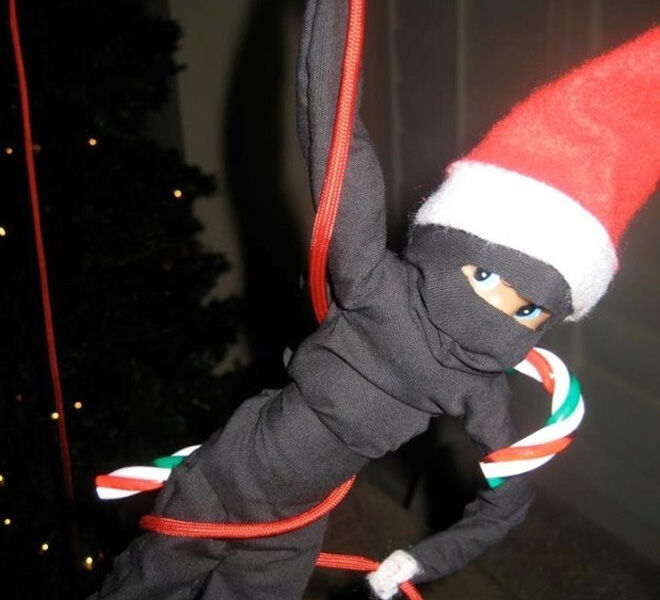 Sometimes, Elf just feels the need to go incognito as a ninja. (via Lemons & Laughs)
22. Under attack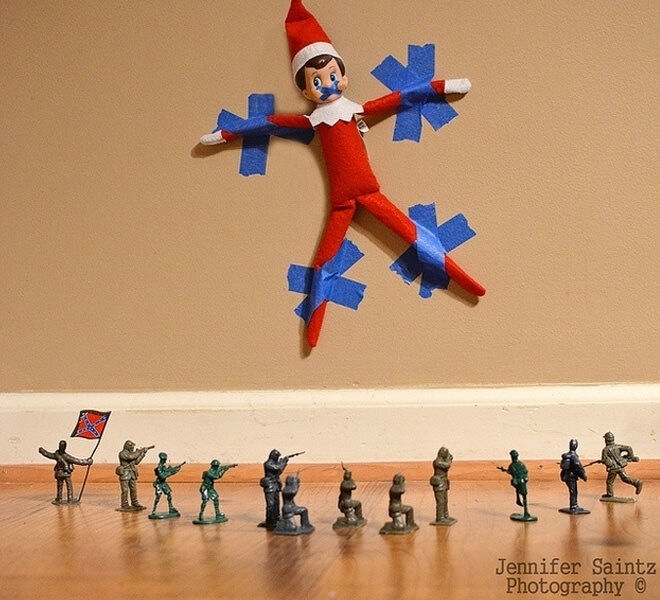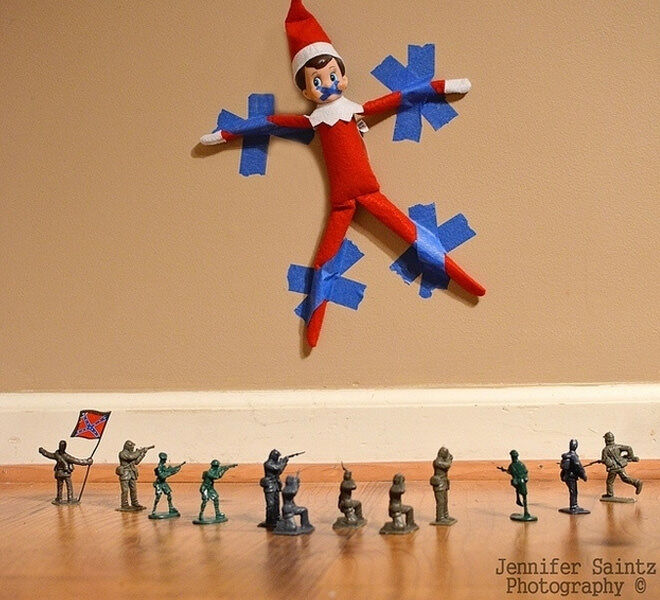 The other toys get sick of all the attention Elf gets and sometimes retaliate… (via Jennifer Saintz Photography)
23. Quick hide!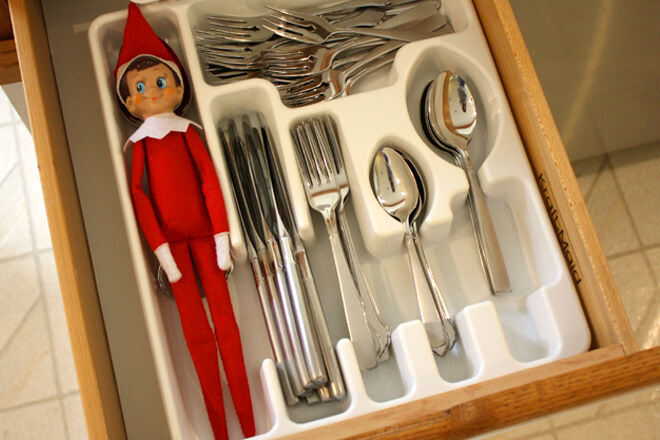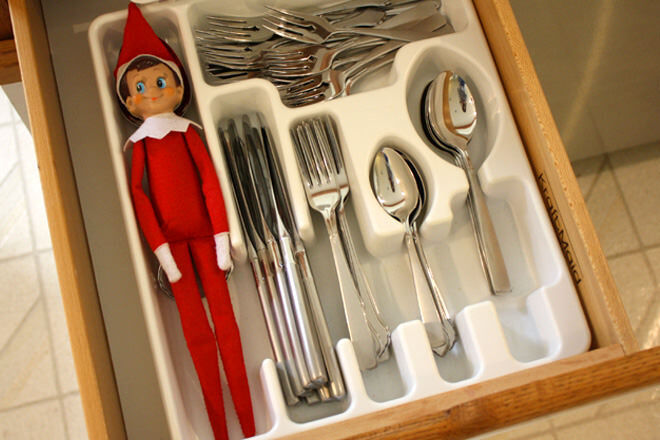 When Elf makes it back with seconds to spare, he or she needs to find a quick hiding spot to surprise the family; the cutlery drawer is the perfect hiding spot. (via Rachel Swartley)
24. Selfie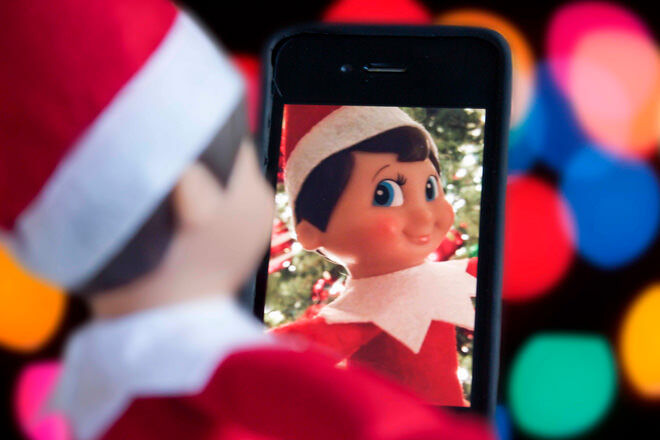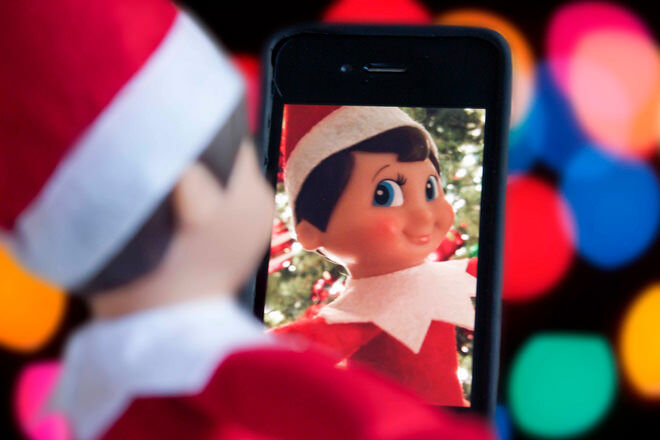 Only Elves could teach Kim Kardashian a thing or two in the selfie department. They don't call them s-ELF-ies for nothing. (via Jenny Onsager)
READ MORE:
• 16 (more) hilarious Elf on the Shelf ideas
---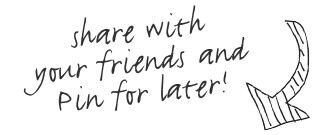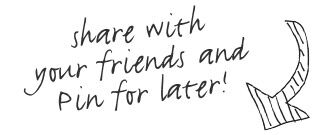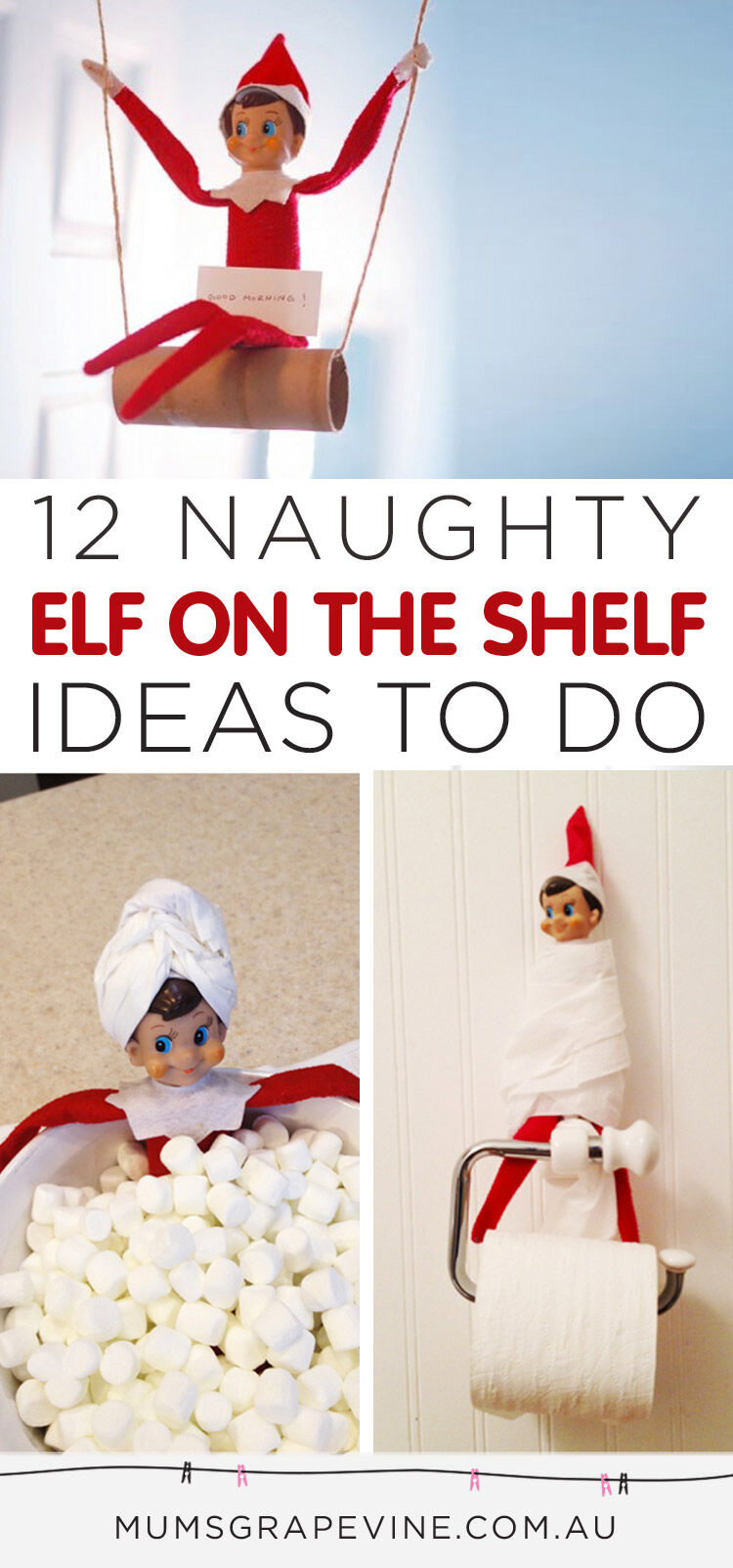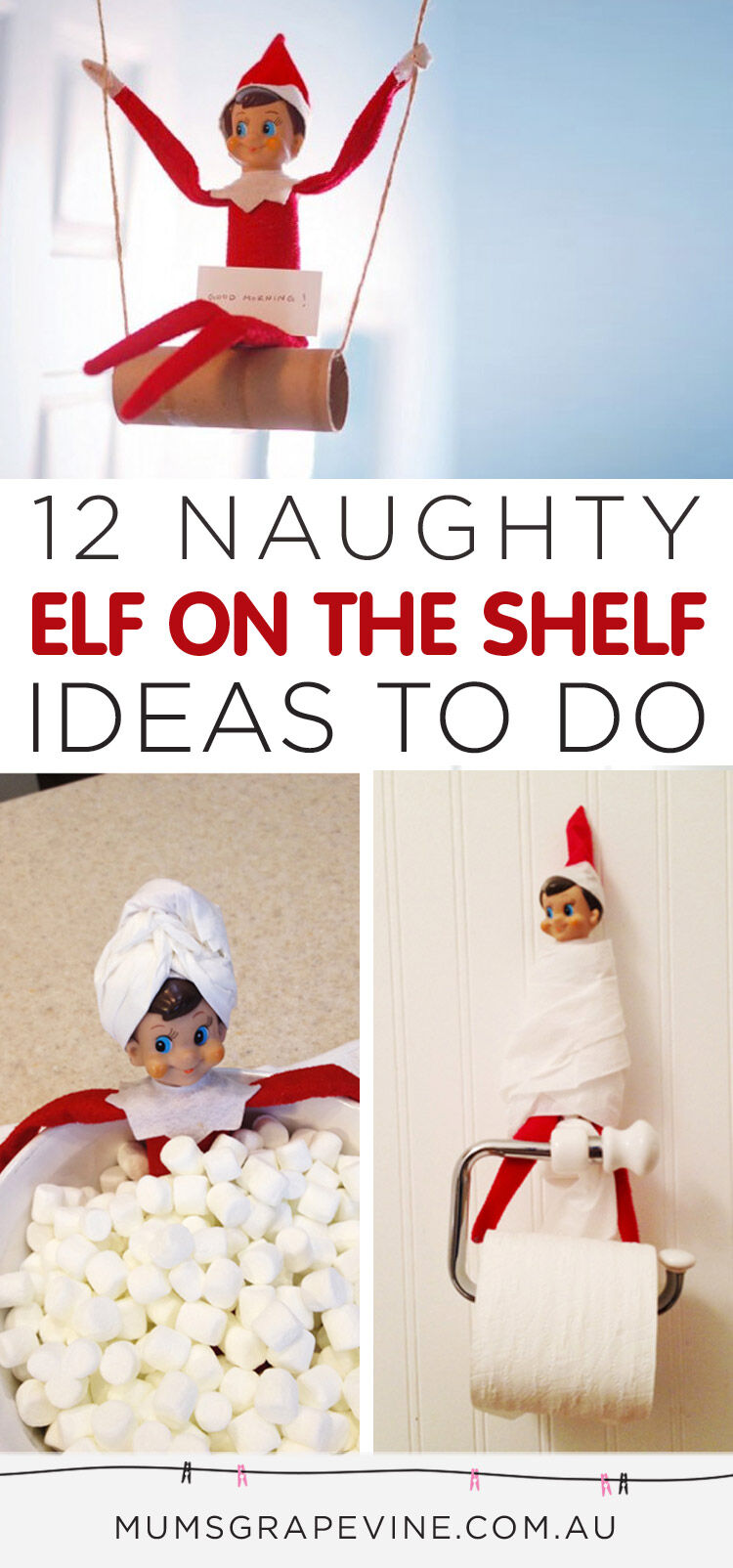 ---
WIN A $300 ELF PROPS PRIZE PACK
One (1) lucky Mum's Grapevine reader will win two adult elves and 24 days of Christmas Elf props and costumes valued at $300.
Competition ends October 22, 2021.