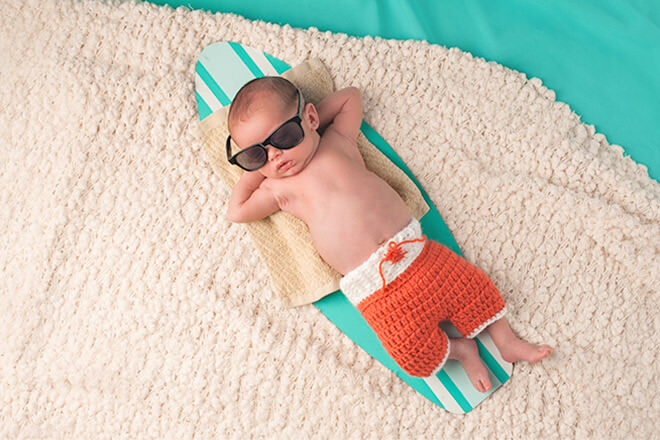 'Tis the season of sun, sand and, er, sweat. Which can be a challenge with a new little person to look after as the temperature soars. A little preparation is all it takes to lap up the longer days and relish in the sunny rays with your bub.
We've found 16 essentials to make enjoying life with a summertime babe a breeze.
1. It's a wrap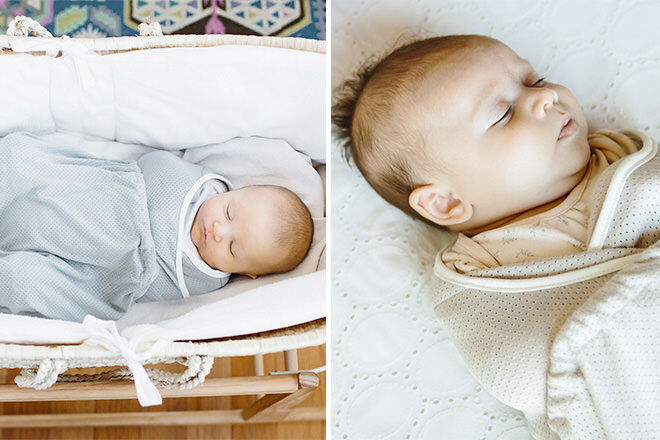 Babies love to be swaddled and it's an essential part of your Mum's toolkit to send your little one off to the land of nod. The new Ergobaby Lightweight Swaddler ($42.95) is made from a special breathable mesh that lets you wrap up your bub in cool comfort during the warmer weather.
2. Good egg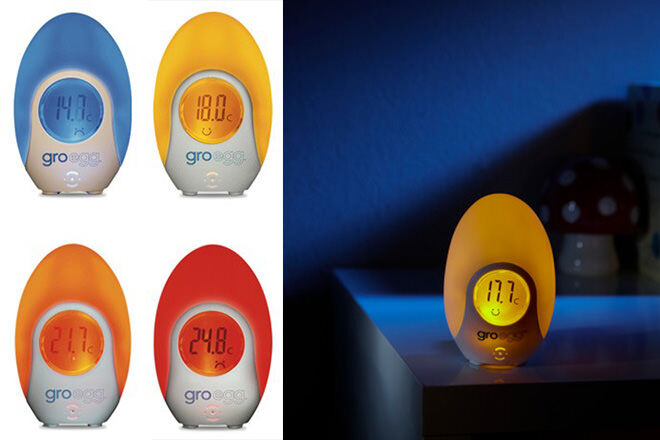 Room temperature can really affect your bub's sleep, and a room thermometer will to help you know the room temperature at a glance. The the nifty Gro-egg digital room thermometer ($49.95) changes colour as the temperature rises telling you at a glance if your munchkin's room is too hot, too cold or just right. It's the Goldilocks of thermometers.
3. Walk the liner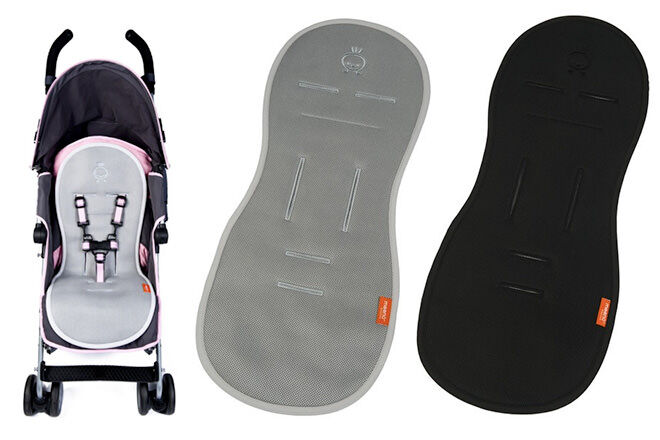 Pram liners are essential for protecting your poppet's pram but in summer the wrong liner can bring a sweaty back. The Cool Mee Stroller Seat Liner ($59.95) is a universal liner specially designed to keep bub's back cool. It's made from a 3-ply poly-mesh material that promotes airflow between your bub's body and their seat so warm air escapes to prevent overheating and stop the sweats.
4. Enjoy a cold one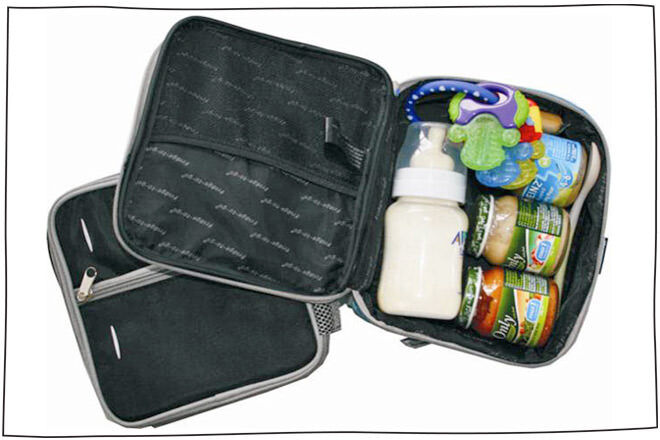 The rise in temperature can cause havoc with your plans, especially when it comes to feeding time. Keep their milk and food cold by having a handy Fridge-to-go cooler bag ($42.95) in tow. Simply pop the panels into the freezer overnight and they'll keep the contents cool for up to 8 hours!
5. Splish splash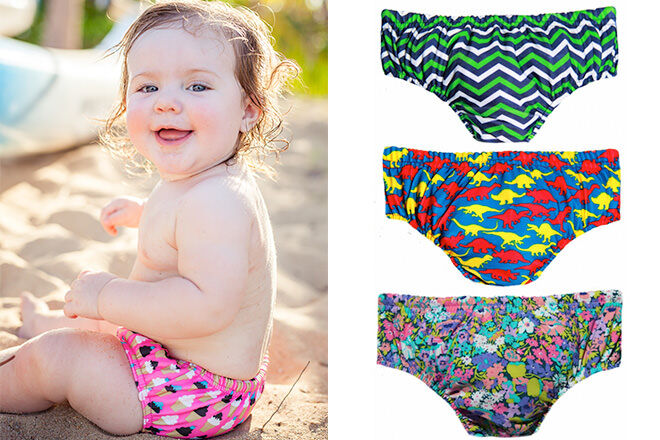 Little ones love to splash around, but the last thing you want is any surprises floating in the water. Keep a reusable swim nappy handy, like the award-winning Rashoodz Reusable Swim Nappy ($21.78) and take the stress out of swim time.
6. It's natural, baby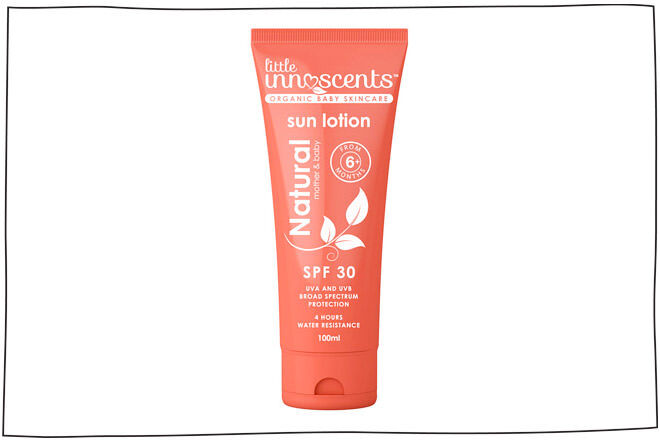 Chemical-free and created with little beach bods in mind the natural sun lotion from Little Innoscents is kind to sensitive skin and water-resistant for when you and bub fancy a splash.
7. It's a blackout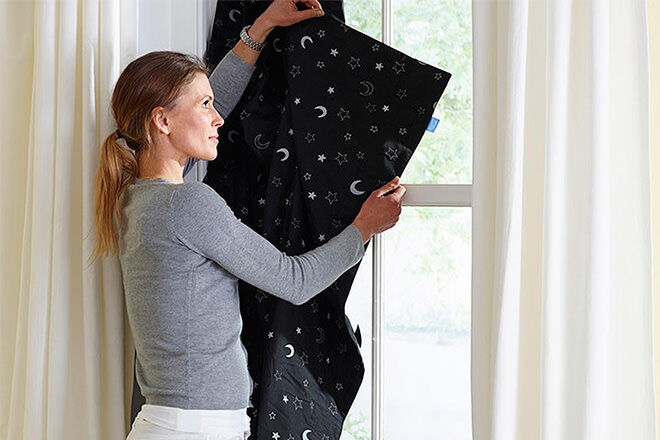 The bright summer sun and longer days can play havoc with your tot's sleep time. The Gro Anywhere Blind ($39.95) is a portable blackout blind that attaches directly to the glass using suction cups. Pop it up and say night-night!
8. Cover up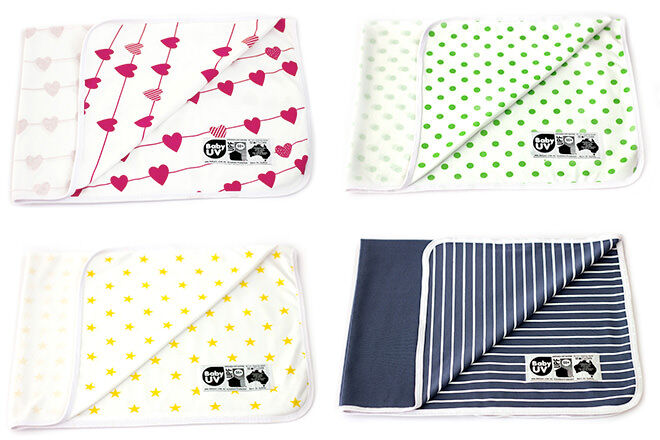 Sun protection is a must for all of us, but if you'd like to avoid covering your sweetpea's sensitive skin in sunscreen, cover it with a UV blanket. BabyUV blankets ($40) are soft, breathable and lightweight blankets with a 50+UPF rating and come in a gorgeous range of hand screen printed designs and colours.
9. The real slim shady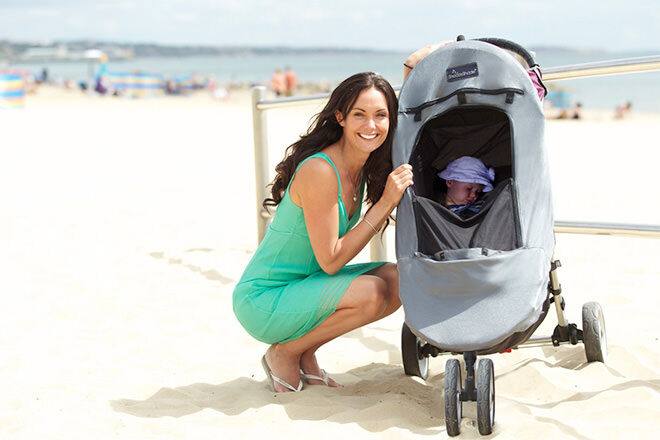 The SnoozeShade Plus Deluxe ($69.95) is a compact sun and sleep shade with a handy 'lookout' panel for bub to watch the world through while they're awake and an outer 'blackout' panel you can close when it's time to snooze. It provides great sun protection as well as being proven to keep you munchkin cooler on hot days.
10. Leave your hat on
The wide-brimmed sunhats from Bebe ($26.95) help keep eyes protected from the sun's rays. And for those little ones forever taking off their hats there's a clever toggle and tie under the chin to ensure it stays put.
11. Use protection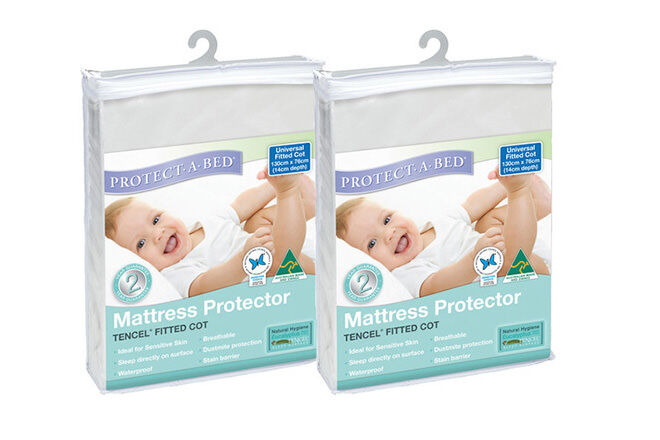 Babies leak a lot, but many mattress protectors come with a plastic backing that will leave a sweaty summer bub in a puddle. The Protect-a-Bed Tencel Cot Mattress Protector ($39.95) is a fitted sheet style waterproof protector that not only keeps bubs bed covered and clean but also moderates temperature so it's cool in the summer (and warm in the winter).
12. Cool runnings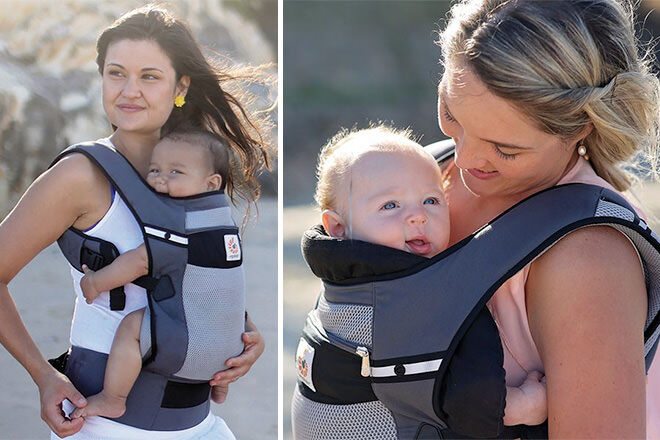 New mums rejoice when they realise they'll be pregnant through winter and avoid the discomfort of long summer days with a big belly but once bub comes along you'll soon realise you haven't escaped the heat. For a little relief, try a mesh carrier like the Ergobaby Performance Ventus Carrier ($209). Durable and lightweight, it features a 3D-mesh panel and moisture-wicking mesh lining for ultimate ventilation and breathability so both you and bub stay cooler.
13. Beat it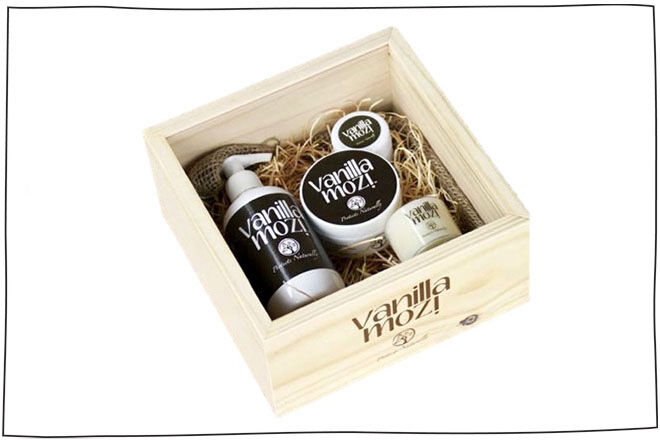 Bubs and toddlers love to enjoy the water in summer. Unfortunately, so do mosquitos. Keep the baby clear of any bites and strong-smelling repellents by using Vanilla Mozi. The natural skin cream is free from DEET and is so gentle it can be used on baby's face too.
14. Baby Sunglasses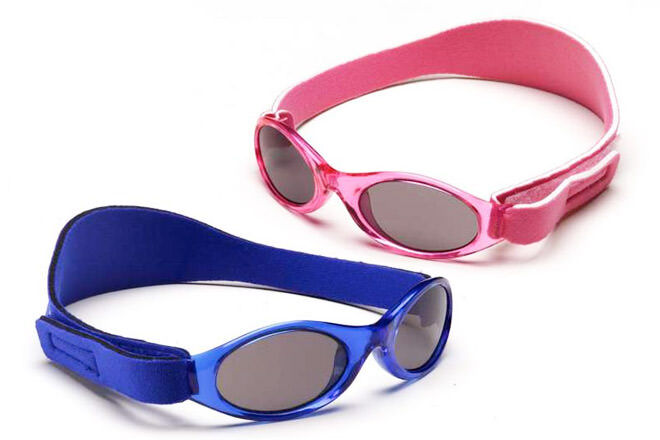 As cool as sunglasses are, they do very little for protecting a babies face. BabyBanz are 100% UV and UVB protective, and best of all they stay put! Simply adjust the wrap-around strap with velcro to keep it in place.
15. Toddler tints
Toddler Tints are decals for the inside of your car windows that shade the kiddies as you drive around in the sunshine. Available in five fun and colourful patterns, simply peel the back adhesive like a sticker and place in your window for instant protection.