Summer sailing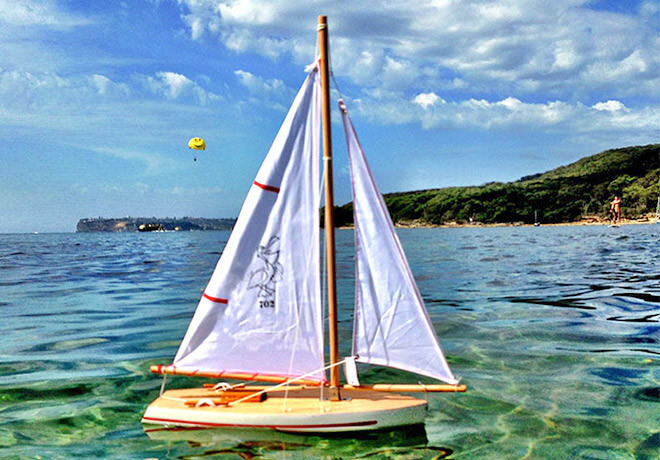 Adventures await this summer with one of these exquisite handmade Sailing Boats. Sure to be treasured by your child (and perhaps their children in time!) these wonderful boats are available in grand (from $159.95) or petit size (from $39.95).
 Funny footwear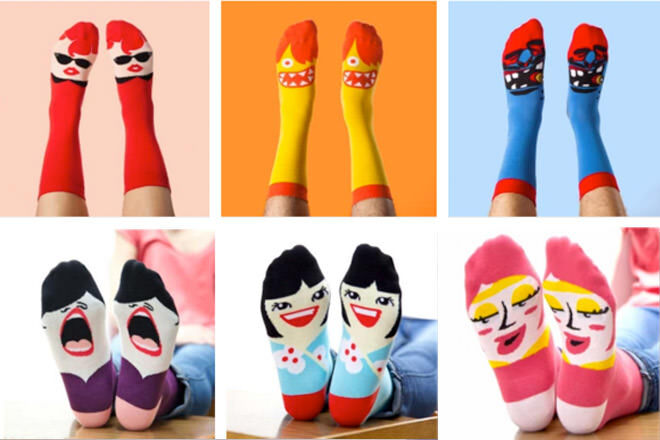 Go matchy-matchy with these fantastic ChattyFeet Socks ($29.95) for mum and child. Your youngster will love the crazy faces on their feet and they are bound to give mum (or dad!) a smile too.
Shark attack!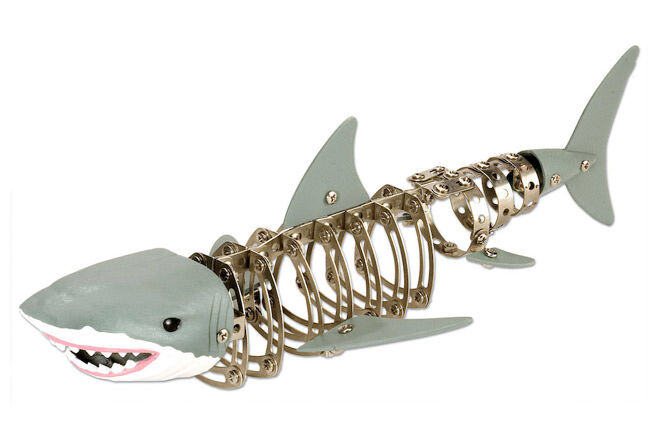 This Shark Construction Set ($16.95) is perfect for the little builder in your family! Far less scary than facing off with the real thing, it is ideal for keeping little fingers busy during the school holidays.
Fabulous fishing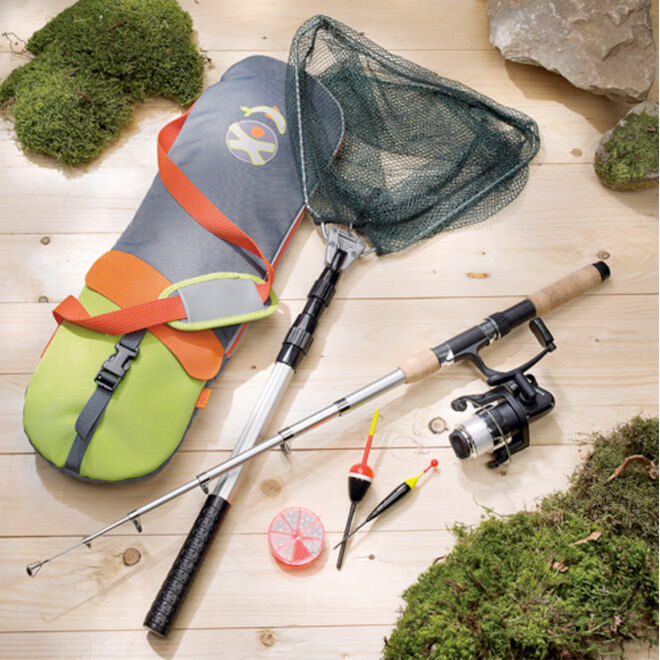 Planning a camping trip? This Angler's Set ($145.95) from Haba will be just the ticket. It comes complete with fishing rod, landing net and all the other bits and bobs your budding fisher-kid will need. They may even catch you some dinner!
Count on this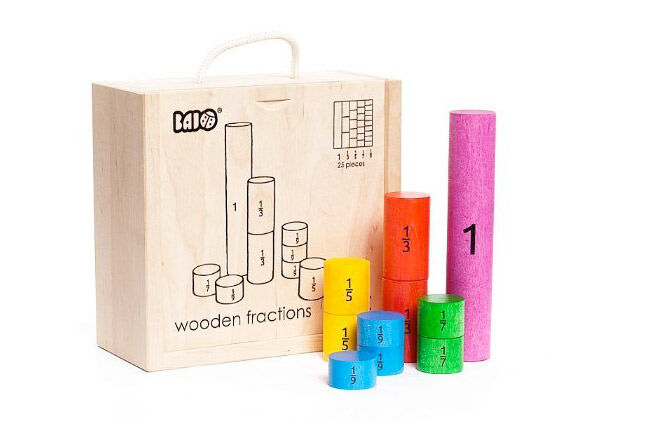 Learning about fractions has never been so much fun or looked so good! This wooden Fractions Set ($84.95) from Bajo will help your school-age child explore the tricky world of fractions with clever colour coding and by helping them to see the relationship between the parts and the whole.
Electrifying fun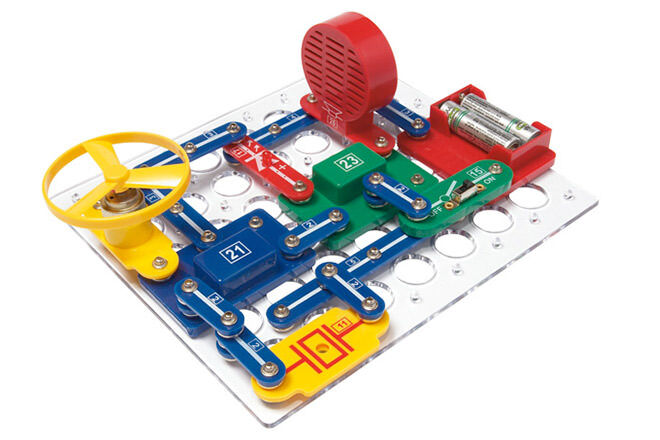 It is handy to have an electrician in the house and this Clip Circuit Advanced Lab ($49.95) will have your 7+ year old designing circuits in no time! With 180 experiments in the manual it will bring hours of electrified fun!
Puzzle play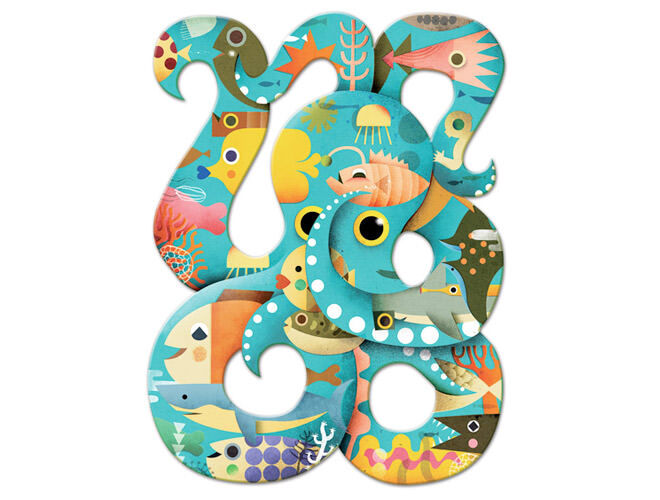 This is a Puzzle ($33.95) like no other! No easy-peasy straight sides, just swirling octopus legs in beautiful colours to keep minds and fingers puzzling away. With 350 pieces, it's perfect for underwater explorers aged 8+.
Top Secret!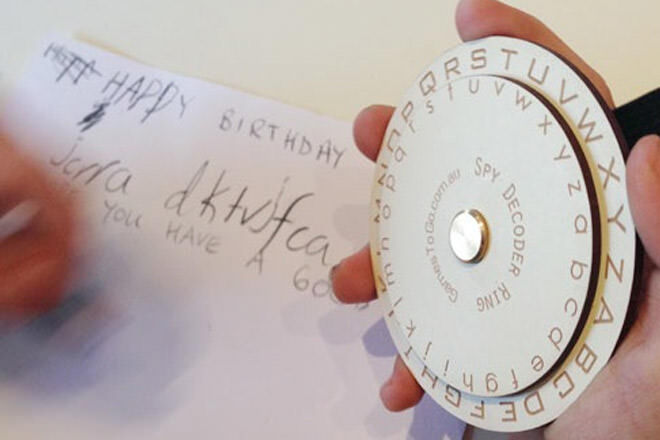 Write secret messages that can only be solved with the secret code! This Spy Decoder Ring Set ($19.50) scrambles the alphabet to create a unique code so that your little spy's messages can only be read by their partners-in-crime. A great one for imaginative play!
Slam dunk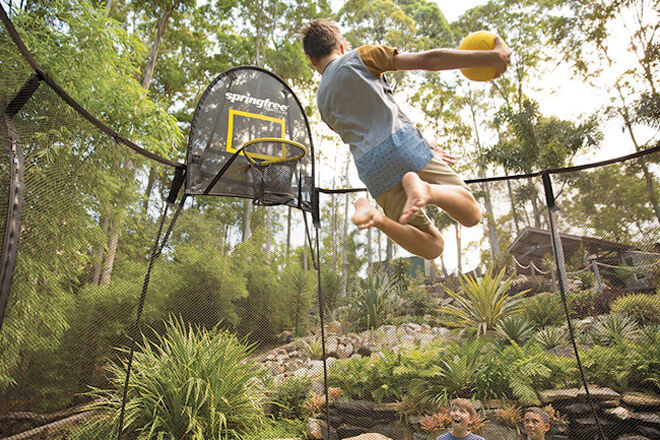 Let your kids bounce out their youthful energy with this amazing Springfree Trampoline ($2399)! No springs leaves even more space for nailing those aerial acrobatics whilst landing safely (of course!) within the FlexiNet enclosure.
Drum to your own beat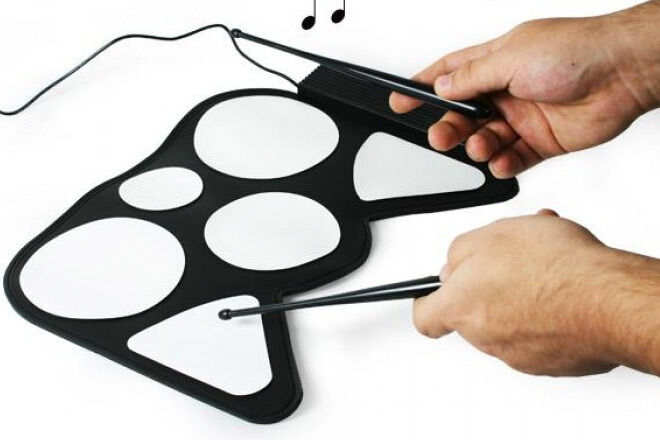 Banish the huge (and noisy!) drum kit and opt for this USB Roll Up Drum Kit ($36.95) instead! Super simple to use – just plug into your computer via the USB cable and you are good to go. Novice drummers can use the learning feature and there is also a record function so little drummer boys and girls can share their beats with friends and family via email.
You rock!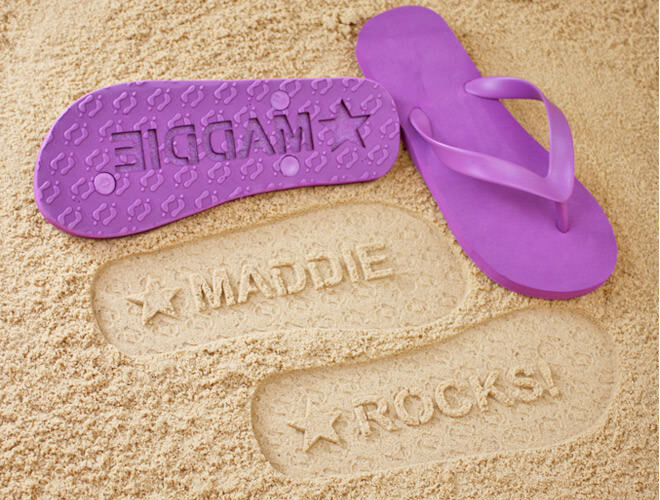 Let your youngsters make their mark on the beach this summer with Custom Sand Imprint Thongs ($37.95)! Choose from a rainbow of colours and then decide the important question: what goes on the left foot and what goes on the right?
Perfect pom poms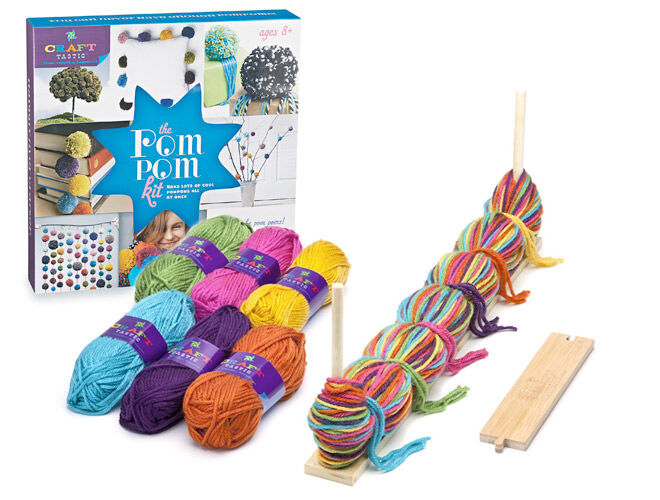 Make up to 24 pom poms at one time with this Kit ($33.95) from Craft-Tastic! Who even knew that was possible?! From teeny tiny pom poms perfect for fancying up the average hair tie to giant pom poms to hang in garlands, this kit can do it all.
Knock em' down!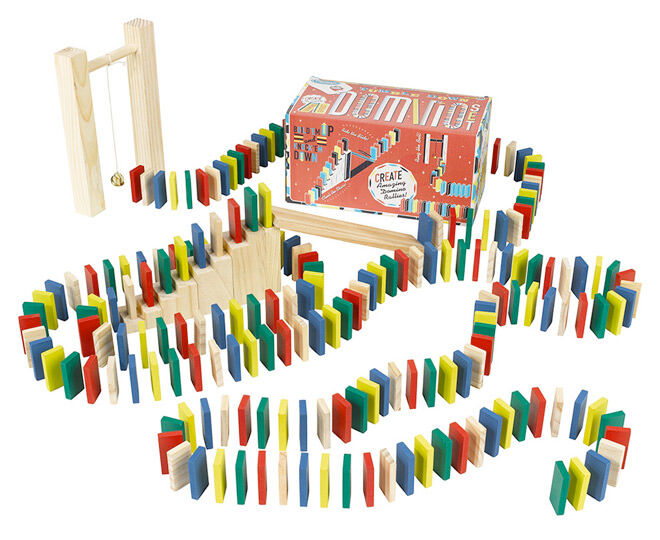 They're dominoes, but not as you know them! This Domino Rally set ($39.95) from Kaleidoscope takes dominoes to the next level with wooden stairs, slide and bell tower. Will they or won't they all fall down?
XOXO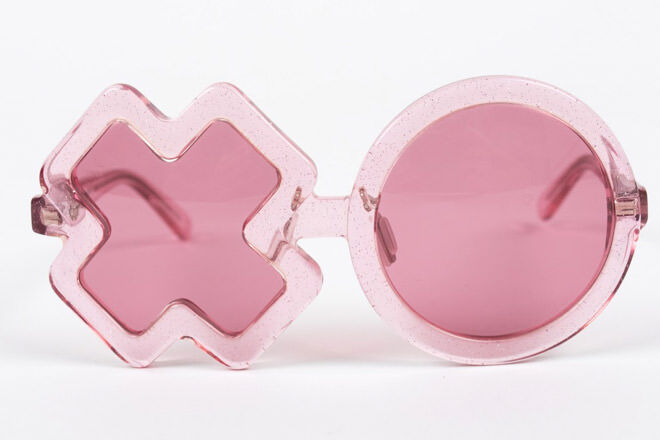 Your little fashionista will rock these sweet Sons + Daughters Sunglasses ($109.95) on Christmas morning. And with Zeiss Sunlenses that provide 100% UVA/B protection, you can be assured that these shades not only look good, but will protect your child's eyes as well.
Let's get baking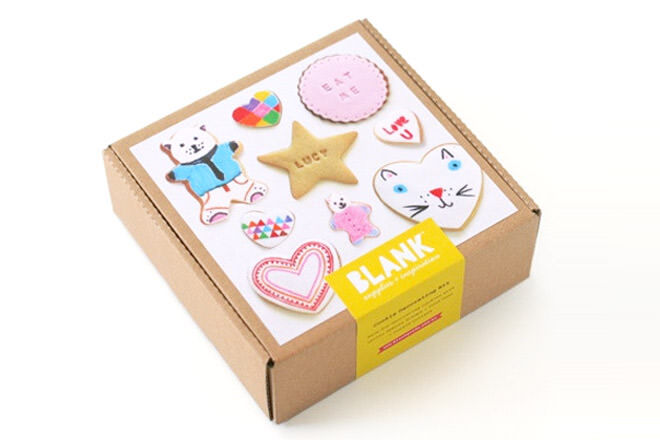 Bake up a storm and then decorate with abandon using this gorgeous Cookie Decorating Kit ($45). Mini chefs will love creating personalised cookies with the letter embossing set or going colour crazy with the 10 included decorating pens.
Sun, swim, sweet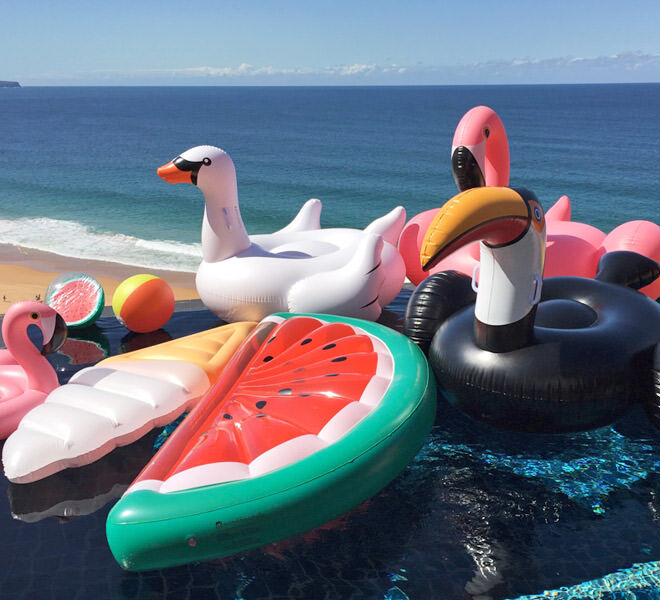 Float away this summer on a fabulous flamingo… or a delicious slice of watermelon! These Inflatables by Sunnylife (from $79.95) are super fun and will make cooling off in the pool ever so much more, well, cool!
Zoom zoom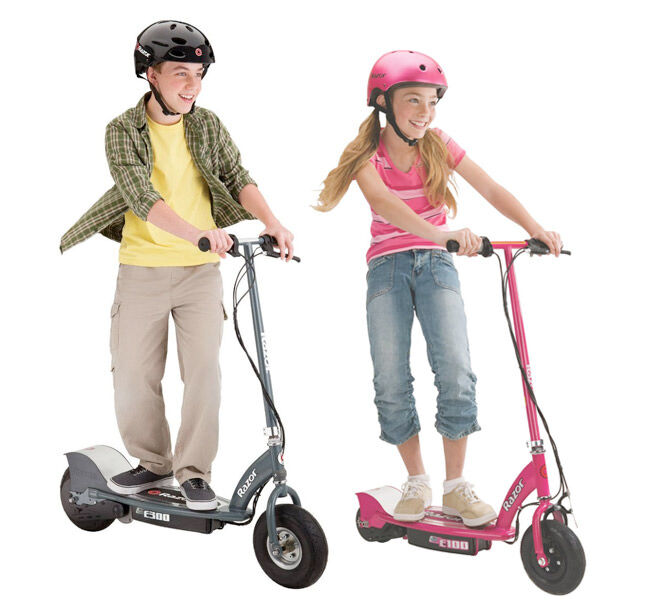 These electric Razor Scooters ($350) are the fastest yet! Cruising along at up to 25 km/hr, the larger deck, frame and tires are perfect for your tween who is ready to take the next step up in their scooting career.
Where's…One Direction?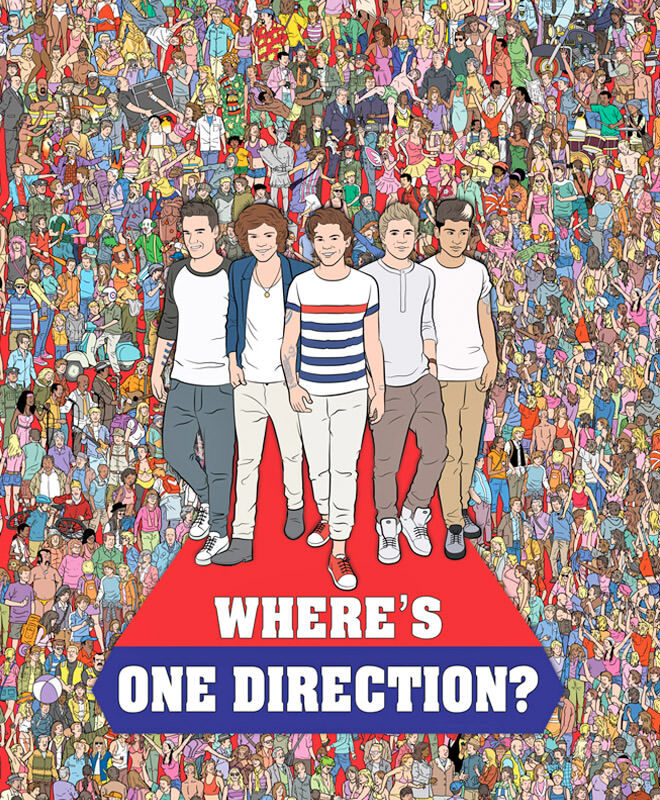 Forget Wally, where are Niall, Liam, Harry, Louis, and Zayn? 1D fans will love poring over the pages of this Book ($12.75) searching for their favourite boy-band members, as well as Taylor Swift, Perrie Edwards and a carrot costume-wearing super-fan!
Sticker-ific!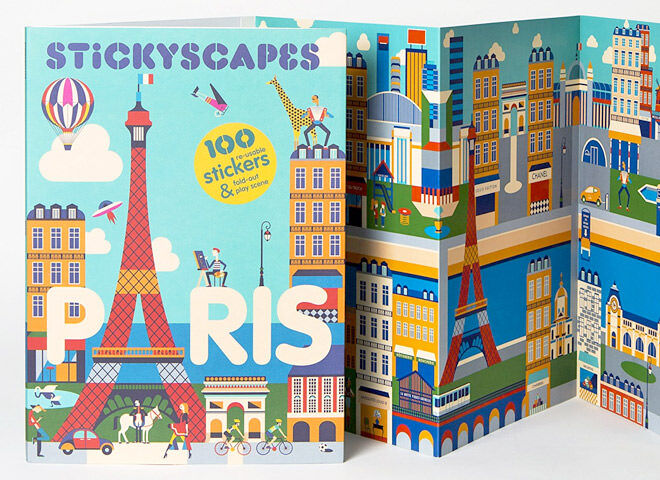 Fold out the pages of this beautiful Sticker Book ($19.35) to reveal a panoramic view of real, modern day Paris on one side and imaginary, historical Paris on the other. Over 100 stickers of French icons from the three musketeers to Marie Antoinette will bring the city of Paris alive.
Roger that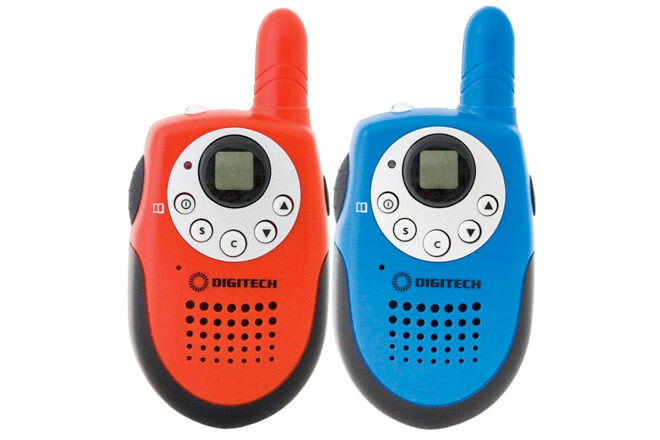 These Walkie Talkies ($6.95) are perfect for explorers of all ages. With a range of 3 km, they are ideal for camping, road trips or even just a trip to the corner shop ("don't forget the milk!")
BYO table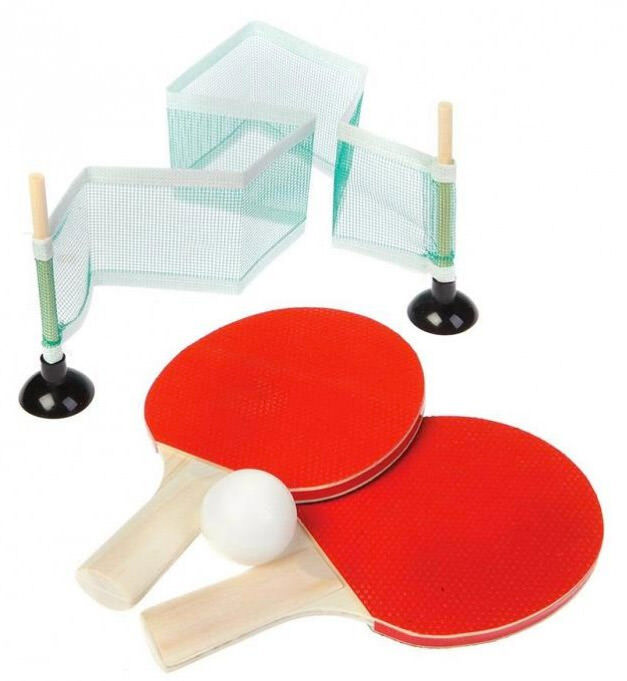 This fantastic Ping Pong Set ($20) attaches to any table via suction cups. It comes with its own case, so you can throw it in your bag and take it away on summer holidays for instant ping pong anywhere! Let the games begin!
The robots are coming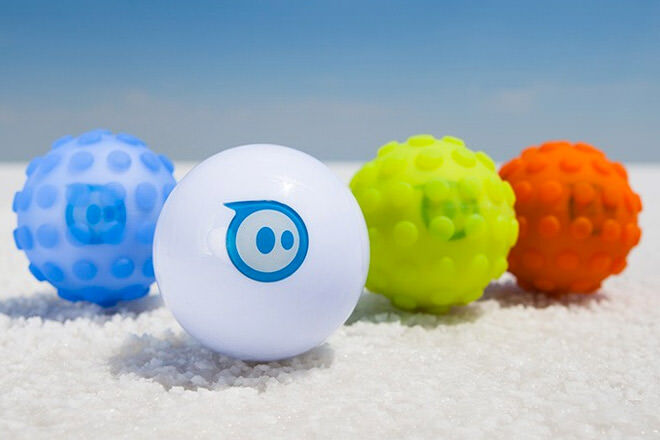 This amazing Robotic Ball ($230) can be controlled with a Bluetooth-enabled smart phone or tablet. It has a guidance system with an inclusive gyro, accelerometer and compass. Incredible! And it comes with two ramps, to up the challenge when needed.
Don't be a mug!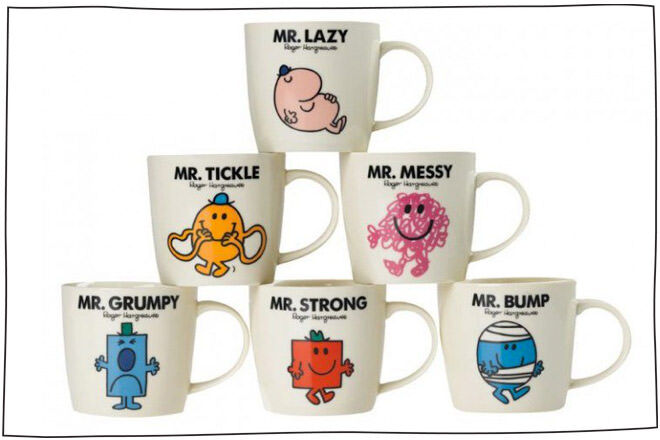 Who doesn't love the Mr Men and Little Miss books? Choose your kiddo's favourite character (or alter ego!) and let them enjoy their morning beverage from one of these super cute Mugs ($15).