Squish, squash and shake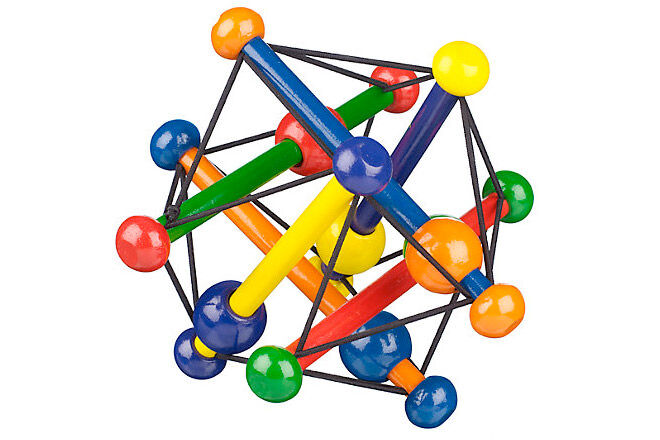 It has been around for years and it still as popular as when it first came out. No matter how many times you roll, pull, squish, shake and squash the Skwish Classic ($29.92) will keep it's shape.
Comfy place to sit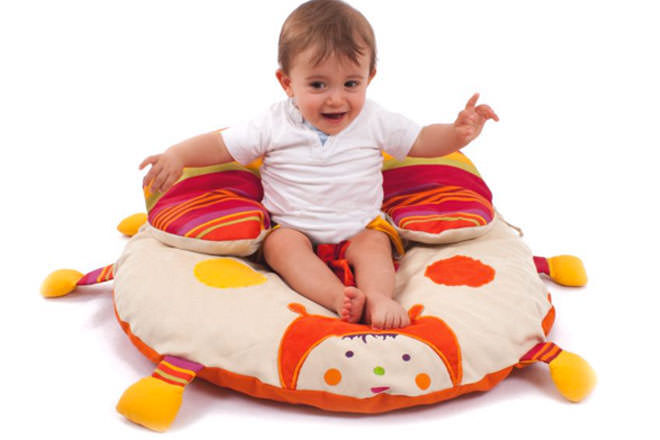 Now your baby is learning how to sit up it is important they have somewhere comfy and soft to sit and play. The Cocool French Baby cushion ($189.95) gives them a safe place to sit and play or lie and watch the world go by.
Shake, rattle and roll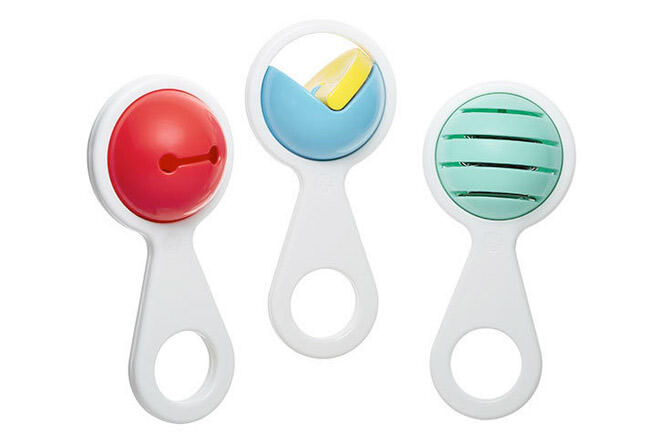 Hold, shake and discover a world full of sound with the Kid O Tempo Music Set ($29.95). Each rattle is designed with the same handle to give familiarity to your child. The bell, castanet and cymbals create different sounds to heighten their senses.
Never ending beads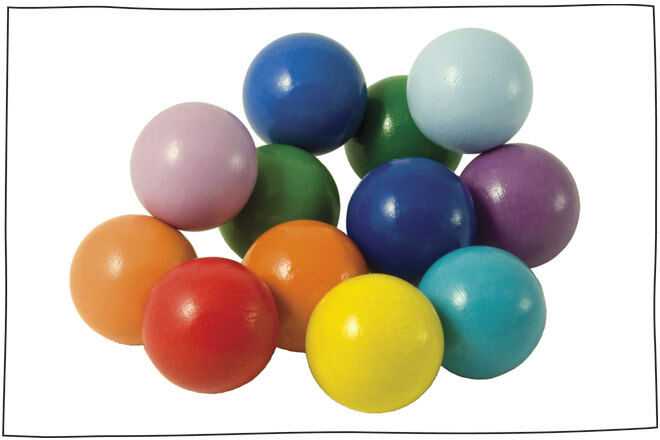 At this age your baby will be very inquisitive and the Classic Baby Beads ($26.93) are the perfect toy for this age. They are held together with elastic so they can be pulled and re-shaped thousands of times without breaking apart.
Swinging good time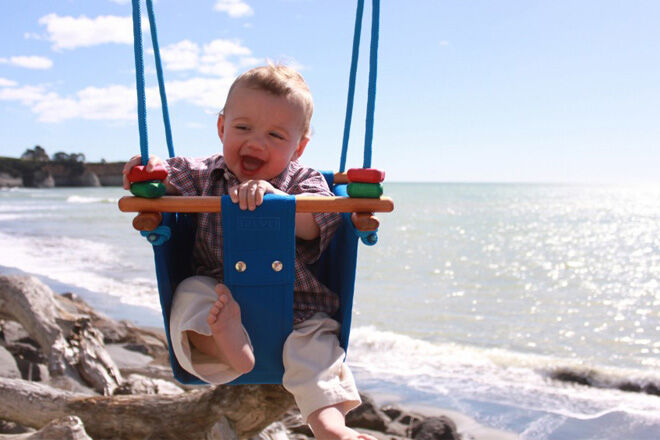 Solvej baby toddler swing ($220) will give you hours of fun and can be hung inside or out. It exceeds all safety standards and can be used from 6 months until your child is 6 years old.
Snuggle bunny
The Bashful Bunny ($24.99) is the perfect companion for cuddles, snuggles and soft hugs night and day. Those long bunny ears and that cute pink nose mean this little fella stays close wherever he goes.
Gone fishing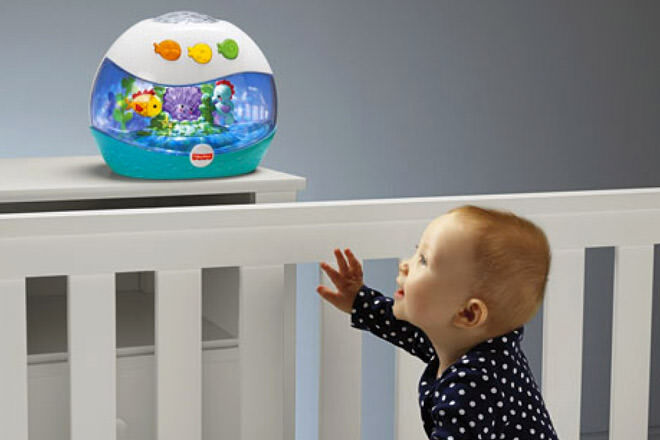 Babies sometimes find the world such an exciting place they get themselves just too excited. The Fisher Price Calming Sea Projector ($109.95) projects a soft light and calming music to sooth your baby peacefully off to sleep. Which means it is a present for Mum too!
Shake your maracas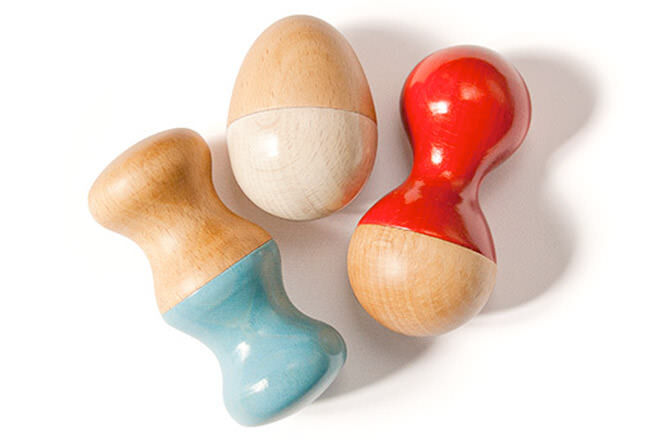 Let the kids get their groove on with a set of Mini Baby Maracas ($49.95). Perfect size for little hands they will be doing the macarena is no time.
Pool party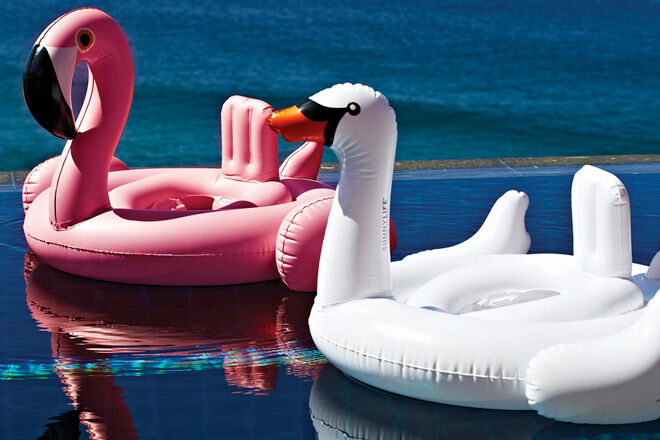 Baby may a way off doing lengths, but he or she can still enjoy the water. The Sunny Life Inflatable Flamingo ($39.95) lets water babes float and splash around the pool as the rest of the fam enjoy a dip.
A loopy good time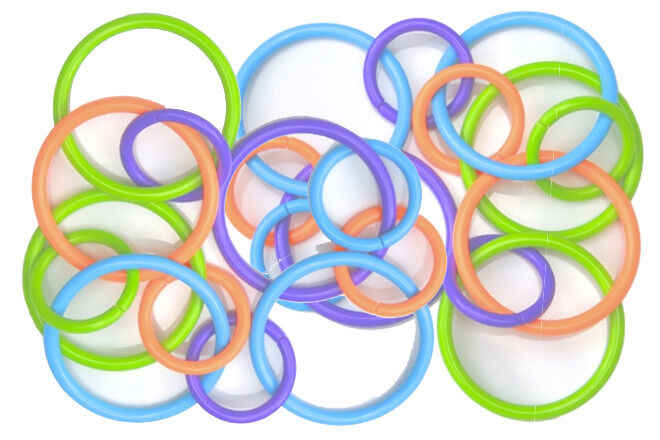 It is often the most simple toys that get played with the most. Playgro Activity Rings ($11.99) are great for hanging toys from the side of the pram or making noise as they clang together. They are also the right size for little fingers and completely safe to chew.
Highchair hijinks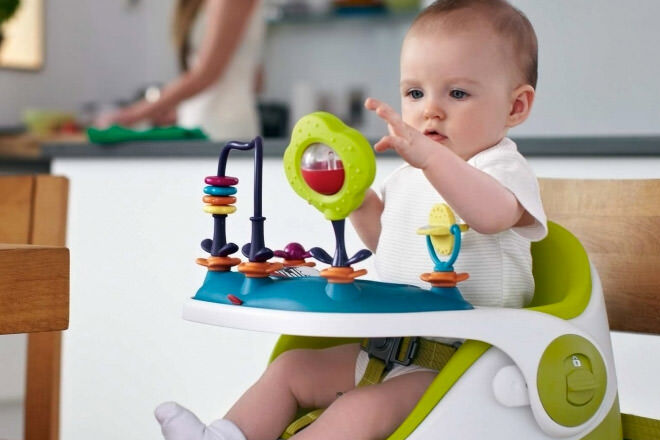 Mama & Papas Baby Bud Activity Tray ($37.95) is the perfect high chair companion. Perfect for those times when dinner isn't quite ready but your little food consumer is!
Pop goes Peter Rabbit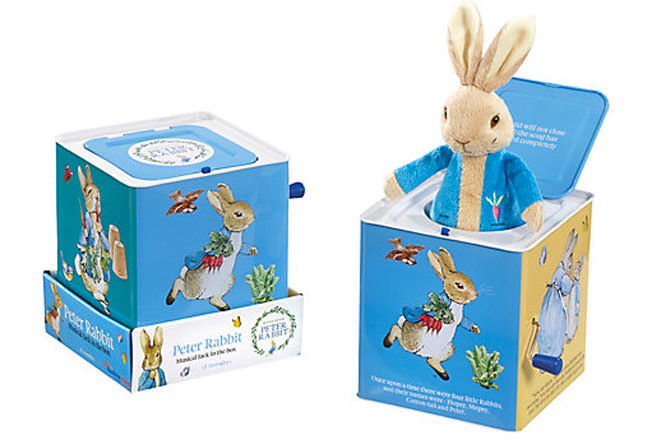 There is a reason Jack-in-the-box toys have been around so long – kids love them. Peter Rabbit Jack-in-the-box ($49.94) is a classic character put together with a classic toy. Just wait to see the smile on their face when Peter pops out of the box.