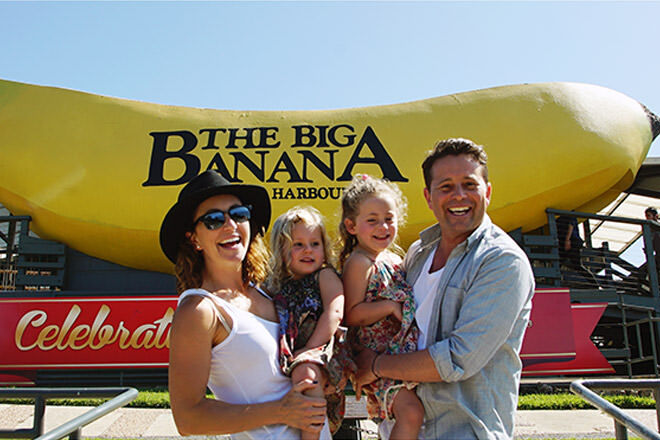 Thought the Minions could only serve the super villains of this world? Think again!
The Minions have teamed up with all-round nice guy (and everyone's favourite weatherman) Stevie Jacobs to help Australian mums and dads keep the kids entertained this summer.
Stevie and his little yellow pals have come up with five brilliant tips for things to do as a family that are not only fun, but will also provide loads of learning opportunities for the kids.
They tell us all about it in this video (you can also spot Stevie's wife Rosie and their two gorgeous girls Isabella and Francesca!)
When you are looking to get out and about these school holidays, try out one of these five great ideas for some outdoor fun:
Be a dare devil and check out one of Australia's theme parks – brave the roller coaster or take in the view at a more sedate pace on the ferris wheel.
Have a family sing-a-long on a road trip and belt out a rendition of 10 green bottles (that's right, ALL 10 verses!)
Kick back on the beach and build a Minion sandcastle or grab your board and have a surf!
Go bush and take a family hike in a national park – see how many animals and birds you can spot and maybe even camp under the stars!
 Make like a tourist and see one of Australia's many iconic landmarks, from the Sydney Opera House to Uluru or your local zoo.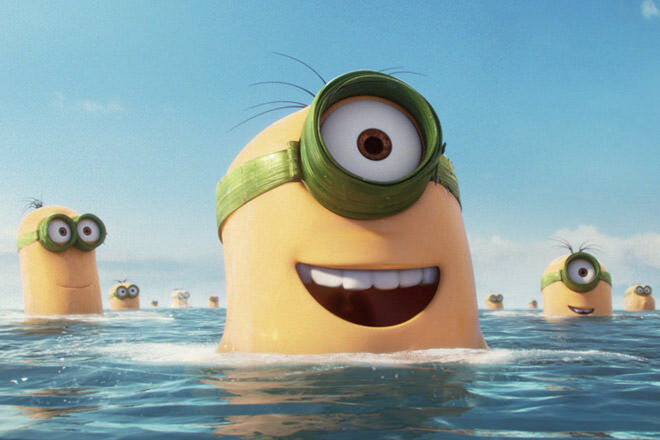 It's all about getting a good balance between indoor and outdoor play and ensuring that there are loads of opportunities for kids to use all of their senses (sight, touch, taste, smell, move and hear) to explore the world.
That way, they (and you!) will get the most out of your adventures this summer!
Check out the National Quality Framework to learn more.
(this is a sponsored post)