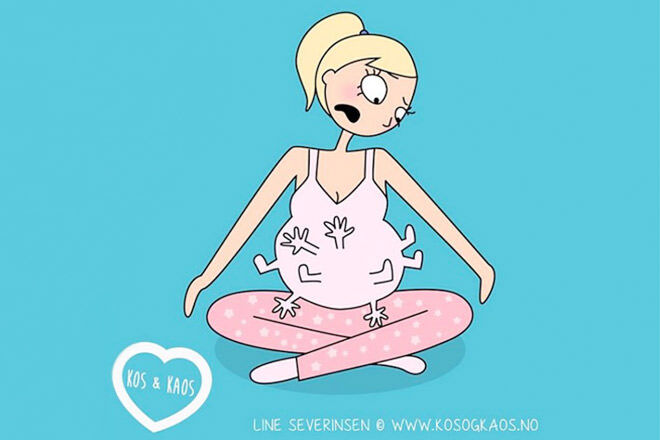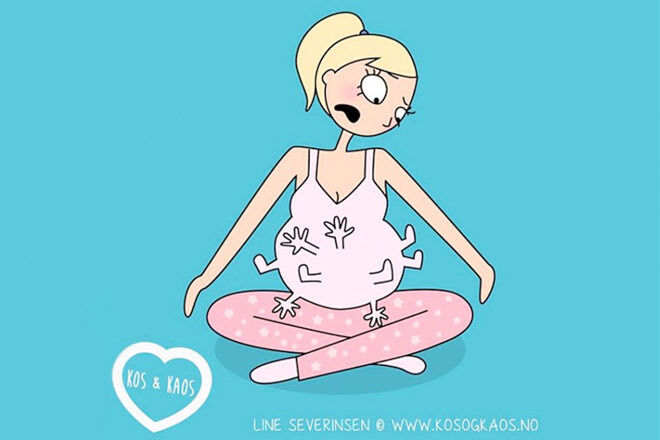 When we first looked at Kos and Kaos cartoons it felt like a documentary of our own pregnancy experiences!
Line Severinsen is the super talented creator of Kos and Kaos. The Norwegian illustrator originally started drawing the cartoons in order to help her deal with her morning sickness and the somewhat inconsiderate comments from those around her. You know those trying to be helpful, but just so not helpful at all comments? Yep, us too!
Scroll down for more snort-worthy cartoons (language alert!) And you can also see more Kos and Kaos fun on Facebook and Instagram.