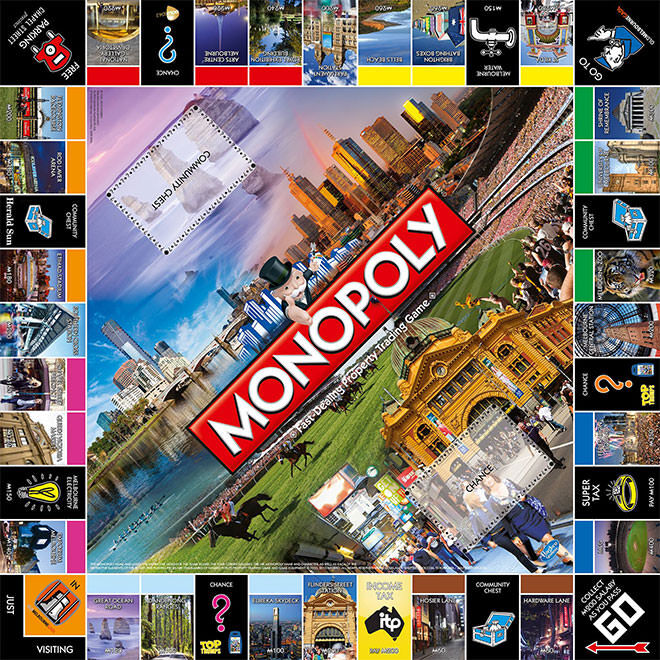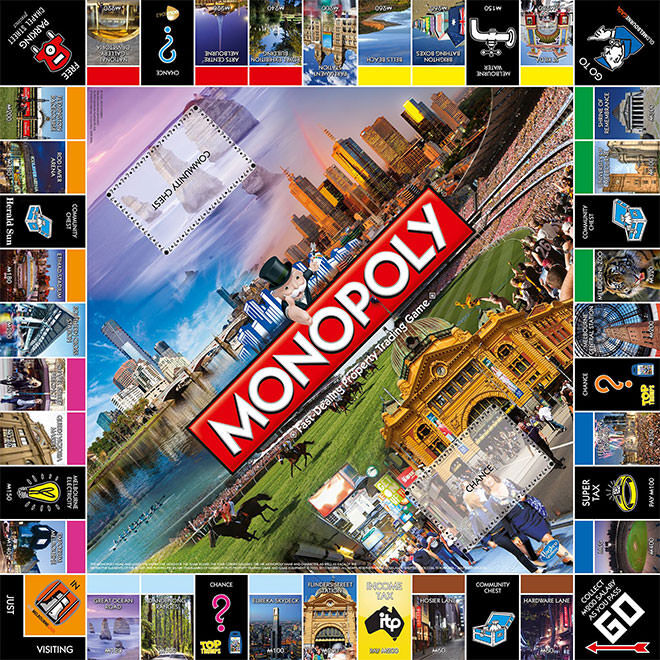 Take your pick from a takeaway coffee cup, a spray can, Phar Lap, a book, an AFL footy or a tram and get set to play Monopoly – the Melbourne edition!
Following a public vote, 22 Melbourne landmarks (and a couple of sneaky out-of-towners like Bells Beach and the Great Ocean Road) adorn the iconic game board. The MCG and Federation Square took out the most prestigious spots on the board, sporting the blue usually reserved for Mayfair and Park Lane.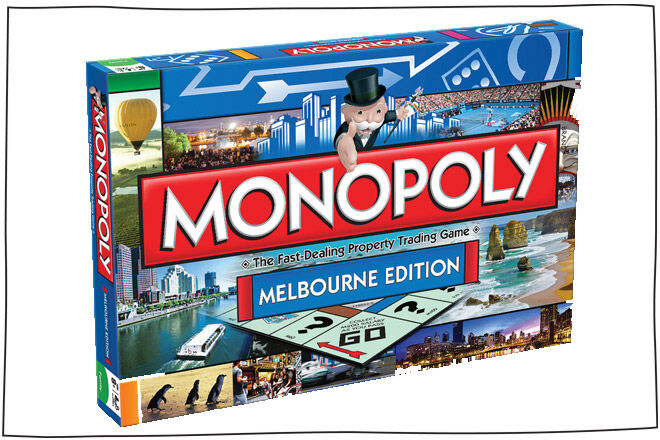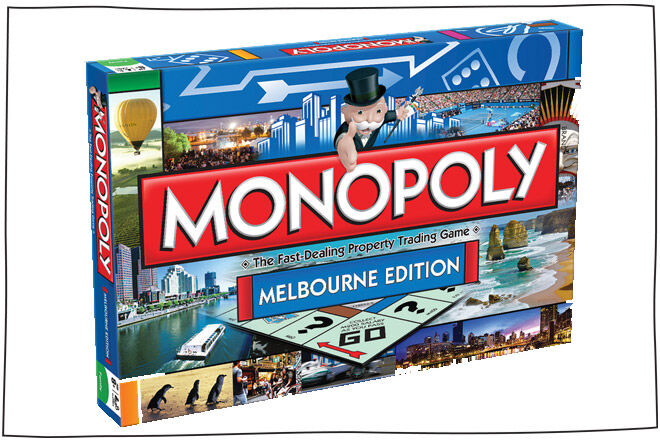 There are a couple of odd choices, like Emporium. Sure we love to shop there, but it's so new and doesn't perhaps deserve 'icon' status just yet. And building a hotel on the Shrine of Remembrance just doesn't seem quite right.
The Melbourne makeover of the chance cards work a little better – we'd happily accept $100 for picking a winner at the Melbourne Cup!
No need to collect $200, you can score your version of Melbourne Monopoly for $49.95.
Available from Games World for $59.95