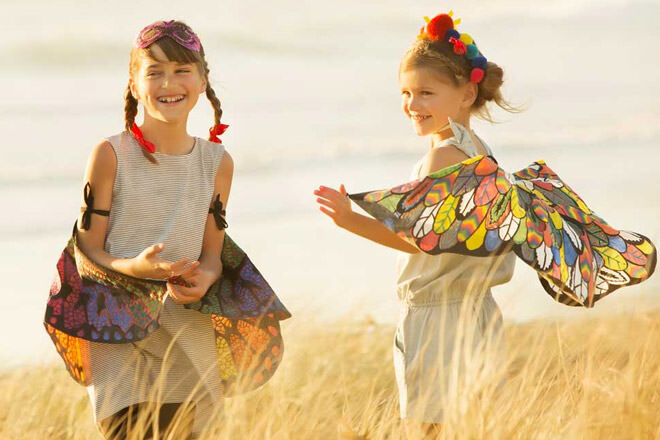 Flutter by, my little butterfly!
This beautiful activity kit from Seedling contains everything your budding artist needs to create a gorgeous pair of butterfly wings.
They will love going wild with the colourful markers and glitter included in the kit and then donning their wings to take off on their own imaginative flight of fancy!
Available from Wild & Whimsical Things ($39.95)