Star Wars fans get excited! There is no longer any need for your young Jedi Knight to travel to a galaxy far, far away in order to get their Star Wars fix. Now, they can have it every night – in their bedroom!
Pottery Barn Kids have released an incredible Star Wars bed to celebrate the upcoming release of the new movie "Star Wars: The Force Awakens".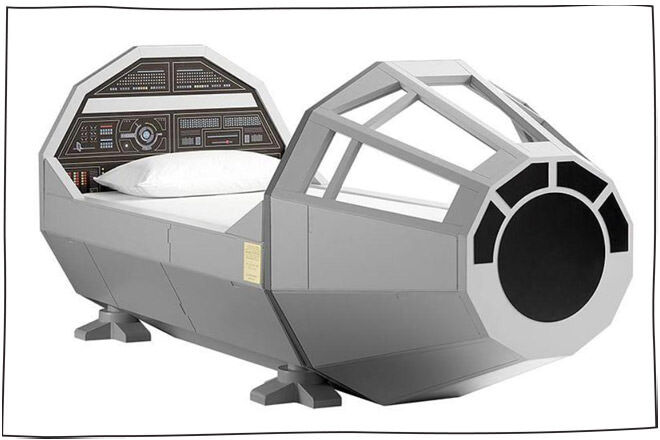 Modelled on the iconic Millennium Falcon spacecraft, the bed even comes with a built-in cockpit with all the controls required for a nightly intergalactic odyssey! Oh, and they can sleep in it too.
Available from Pottery Barn Kids for an astronomical (!) $5,459.00