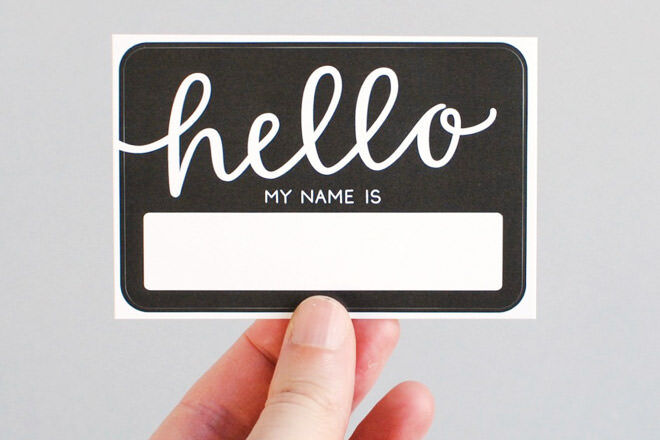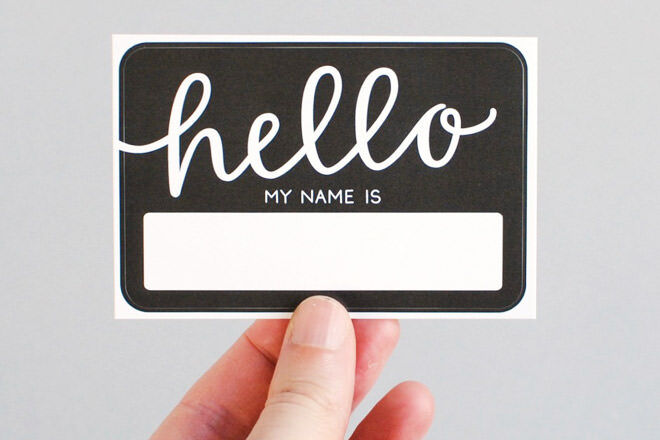 Making the classic cool again is one of our favourite baby name trends: using last names as a first name. Quite popular in the US, using a surname first is fast gaining popularity here in Australia. There's certainly something to be said for the way a common surname, such as Smith, can turn super cool when used as a first name.
Here are 20 of the best surnames that work perfectly when swung around to the front.
Anderson: American journo and television personality, Anderson Cooper, hit the surname jackpot with two of the most popular surnames in the one name.
Ashley: Until the 1960's this unisex number was mostly used for boys, but girls have since claimed a sizeable stake.
Beckett: This moniker has been steadily rising in popularity, no doubt helped along by fashion designer Stella McCartney naming her poppet Beckett.
Blair: Queen of the Upper East Side, Blair Waldorf inspired her headband wearing followers and a rise in the use of the name Blair for girls.
Brady: This name is only going to get more popular thanks to supermodel Gisele Bündchen's baby daddy, American football great, Tom Brady.
Darcy: Do you go weak at the knees thinking about Jane Austen's aloof romantic hero, Mr. Darcy? Then consider using it as a name for your newest leading man.
Harlow: Whether it's used for a baby boy or girl, we LOVE this name. It's getting popular though, so you'll want to lay claim to this one before a friend steals it.
Hendrix: Got a wannabe rockstar in the house? They'll love this name.
Jagger: Another rock'n'roll inspired one, helped along by the popularity of Rolling Stone's legend, Mick Jagger.
Laney: This surname is perfect for a little girl and originates from the word 'path'.
Lennox: This Scottish surname can work as the first name for a boy or a girl. We think it is super cute when shortened to Leni for a girl.
Macy: This largely English surname has old French origins. A very feminine one that works well for girls.
Presley: What more can we say about this one except that it is perfect for the one you're sure to 'love tenderly' (sorry, we had to).
Porter: The gatekeeper –  a little ominous, but a lot better than 'door bitch'.
Quinn: We can thank the good doctor (Dr Quinn, the medicine woman) for the popularity of this gorgeous name. One of our favourites.
Reid: We love that this strong name will suit your little mister right into adulthood.
Ryder: We first came across this surname as a Christian name when Kate Hudson named her firstborn, Ryder. See more celebrity baby names here.
Smith: Sex & The City fans will think fondly (and perhaps blush a little) at the thought of this name. It is one of the best transformations from a very common surname into a super cool first name.
Tate: A Scandinavian name meaning 'cheerful'. Everybody loves a happy baby!
Taylor: There are so many modern variations of this very popular surname as a first name, including Tailor and Tayla. Swifties will no doubt make it even more popular in the years to come.
Wylie: This Scottish surname seems somehow suited to a cheeky poppet.

We've got the scoop on the best baby names for boys or girls. Explore our extensive baby name collections for popular names, unique names, names from around the globe, and top names for boys or girl names.
Read next …
Navigating the baby name maze?
Don't worry, you're not alone! Join the Mum's Grapevine Due Date Groups and connect with other mums-to-be who are also trying to find the perfect name for their little one. Brainstorm ideas, get feedback, and make baby-naming a fun and rewarding experience. Join us now!