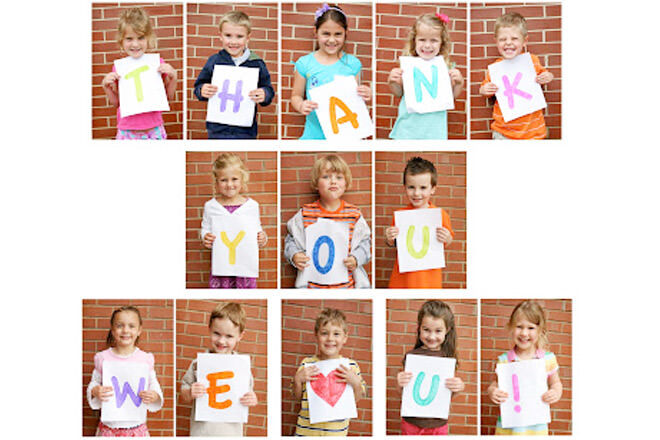 Teachers are those wonderful people who spend many hours helping to educate our children. It is one of the most important jobs you can do. As the end of the year approaches it's time to thank our teachers for their hard work and dedication to our kids.
We've asked around and found 20 more ideas teachers and carers love to receive.
FREE BONUS: 
Click to download our handy checklist 
100 awesome gift ideas for teachers and carers


Gifts you can make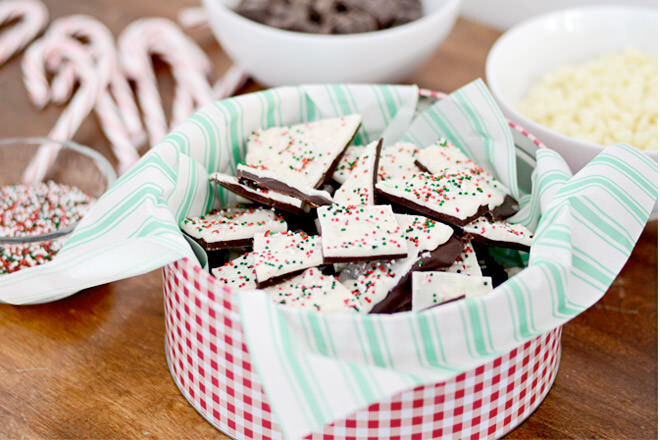 Homemade peppermint bark is going to to make a tasty treat for teachers this Christmas. (via Brittany Makes)
Gifts the kids can make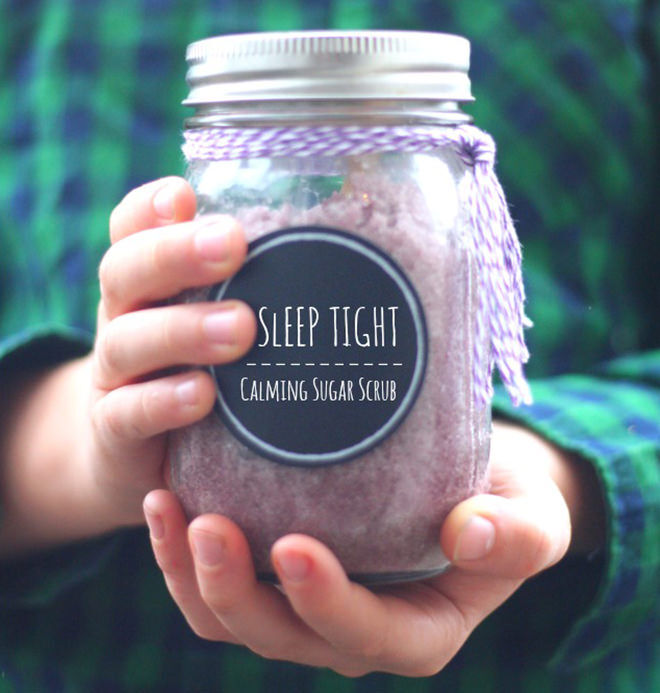 Most teachers spend all day running after our children so some calming sugar scrub will be appreciated. Especially when the kids have made it themselves. (via Lemon Lime Adventures)
Gifts you can personalise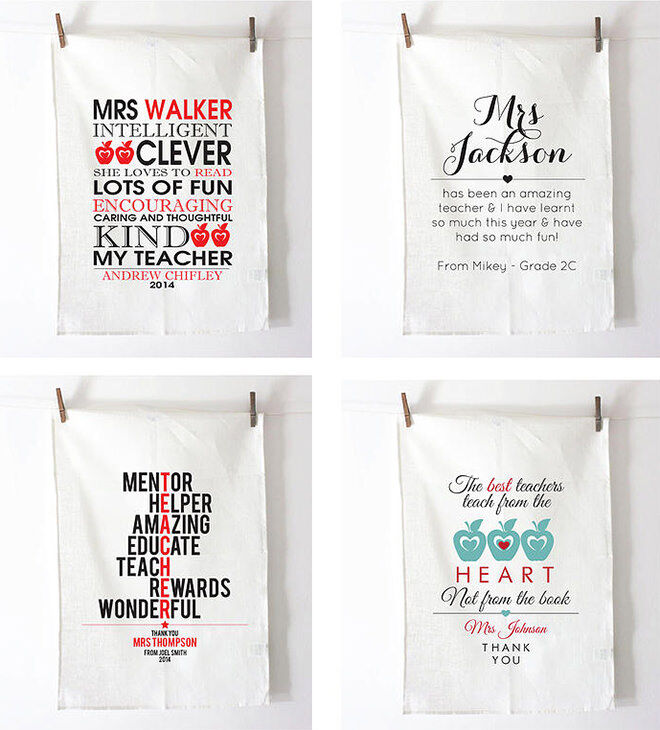 If you want something that is just for your teacher why not order a personalised tea towels. With a message just for them it will be a treasured gift or why not give it to them in a frame.
Like these ones available from Colour and Spice ($39)
Gifts you can eat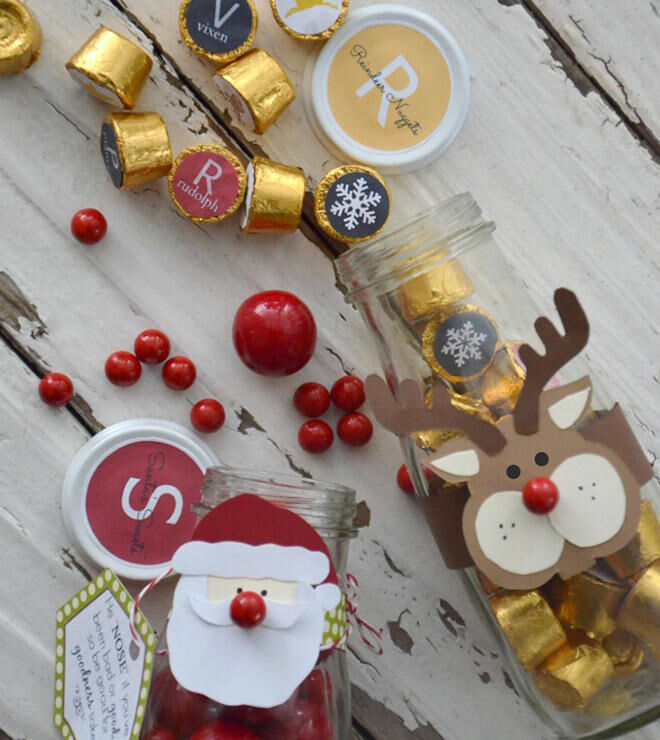 Cute little chocolates in Christmas jars is a fun and inexpensive idea – especially if you have lots of teachers to buy for. (via The Idea Room)
Gifts that will always be appreciated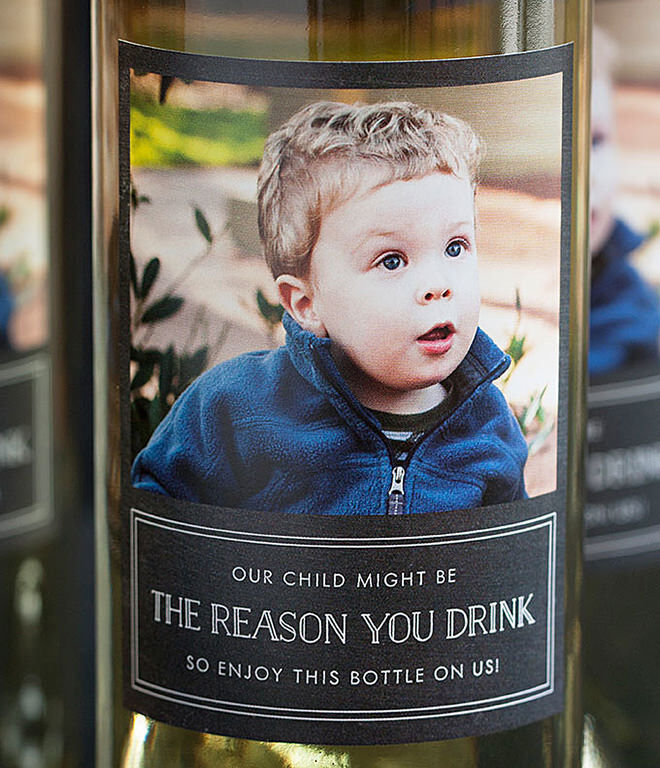 There are lots of reason your child's teacher may drink and your child is probably one of them. Apologise and give them a gift they will really enjoy! Pick up a set over at Evermine.
Gifts that are useful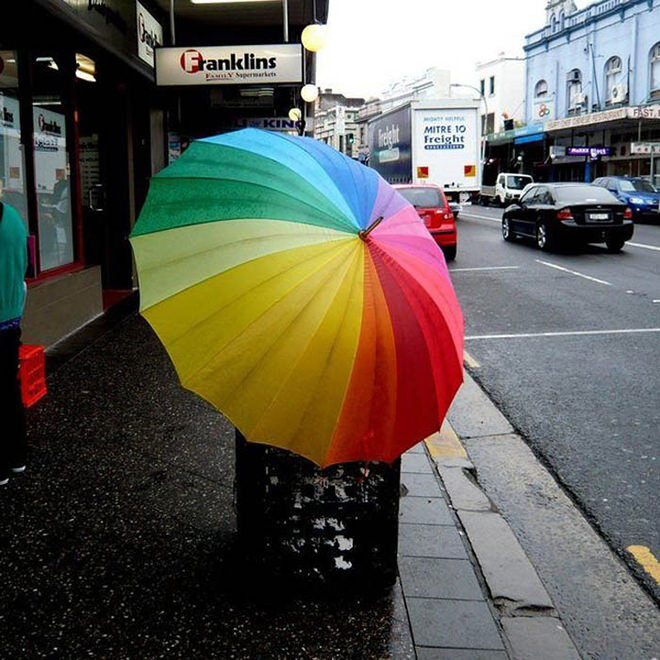 Getting to work in the rain is no fun for anyone. Make the walk to the car a bright adventure with this rainbow umbrella ($24.95).
Gifts to keep them organised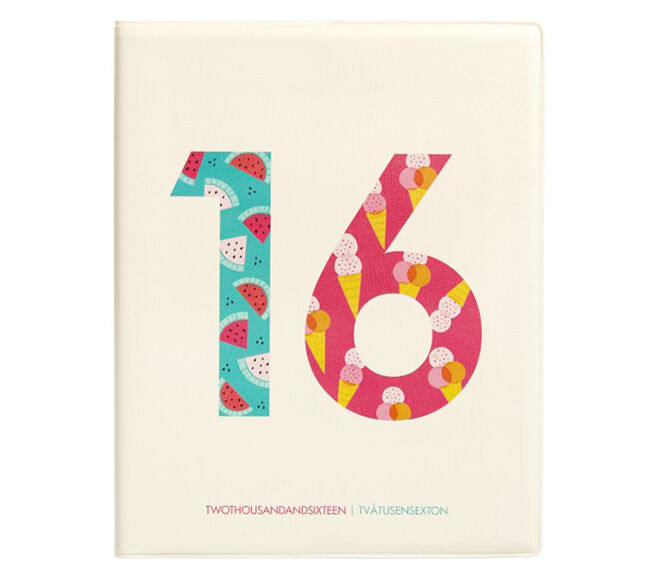 Teachers have lots of things to remember so keep them on top of everything with the Kikki K 2016 Daily Dairy ($32.95).
Gifts they can take to work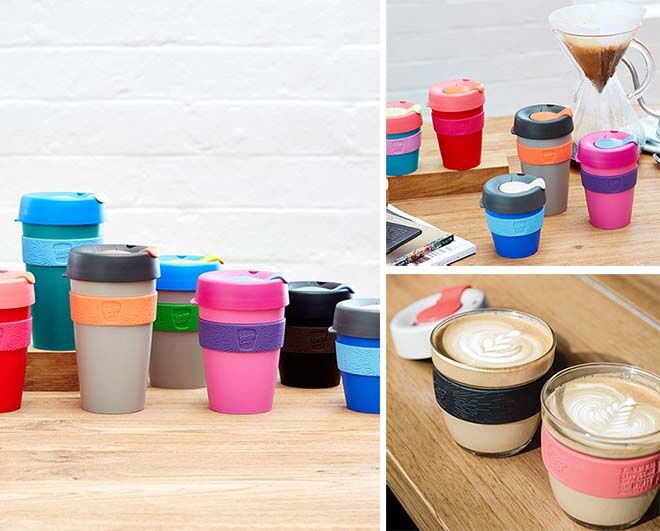 When you are looking after children it is important when drinking your morning coffee it has a lid. The Keep Cup (from $11) is perfect for that morning hit while keeping it safe from little people.
Gifts you can buy as a group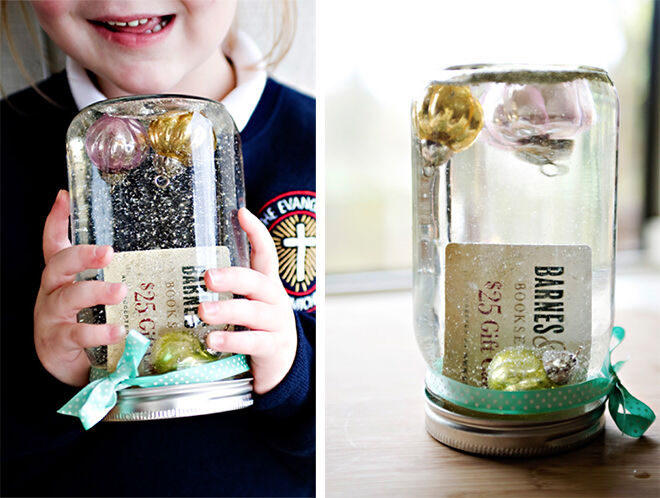 When you are collecting money as a group a gift card is the best way to go as it means your wonderful teacher can choose a gift they REALLY want. Instead of a card in an envelope why not put it in a snow globe? (via The Creative Mamma)
Gifts you can make as a group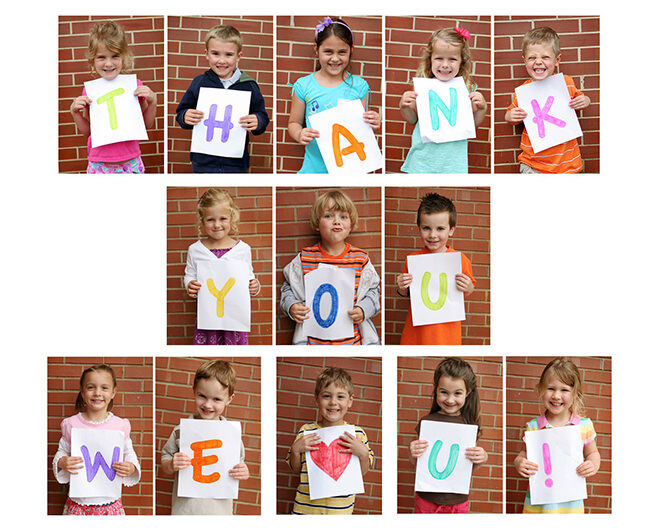 What a cute idea to show your kids love their teacher by sending a message with their cute little smiling faces. (via Tutus and Turtles)
Gifts that help the world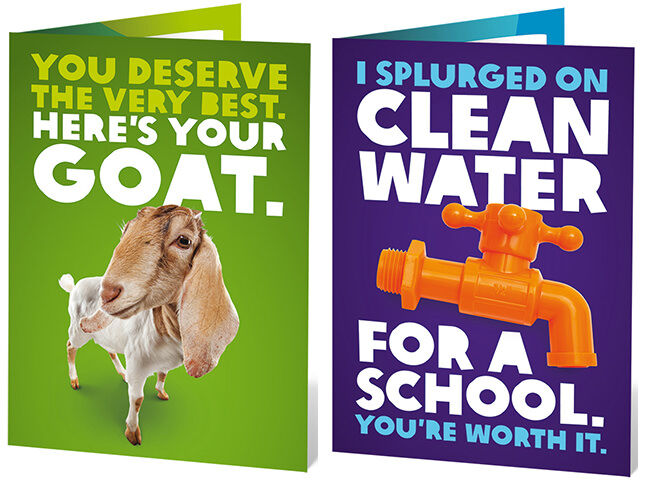 For those teachers who love to give back an Oxfam Unwrapped gifts (from $10) is the perfect thank you.
Gifts for their classroom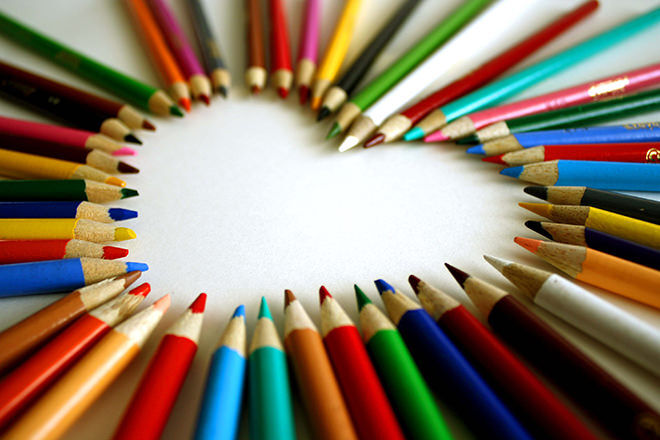 With so many kids constantly coming through your classroom things don't always stay as nice as teachers would like. Why not buy them some books, blocks, puzzles or stationary for their classroom. (via Tooft)
Gifts for their wall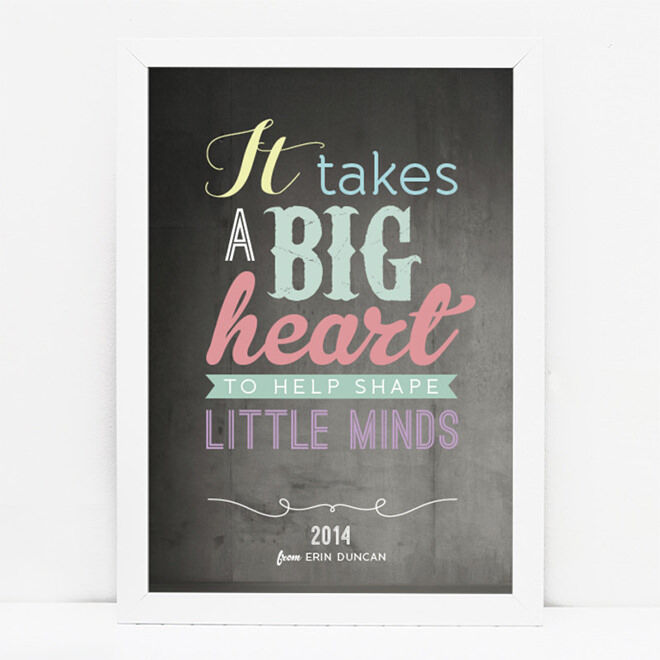 Teaching isn't something that just anyone can do -it takes a big heart. This personalised teachers art print ($32) says it all.
Gifts to make them feel good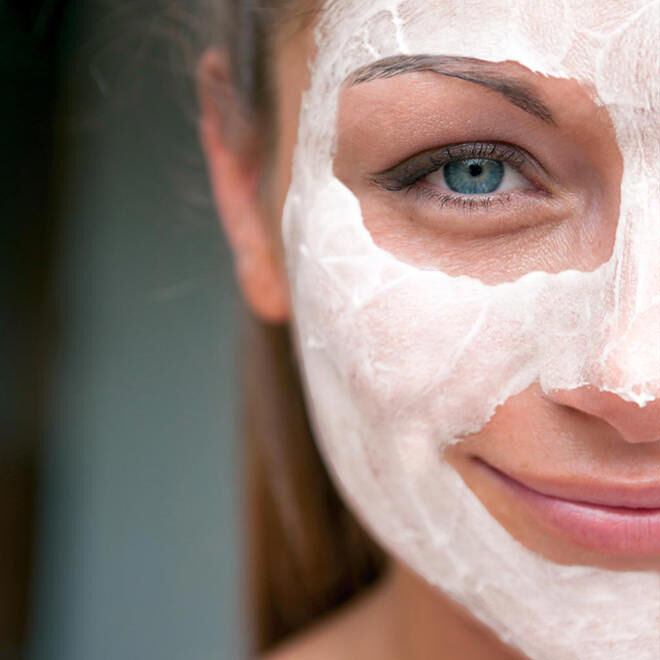 A voucher to have a facial, manicure or massage will give teachers some much needed me time. (via Endota)
Gifts they can wear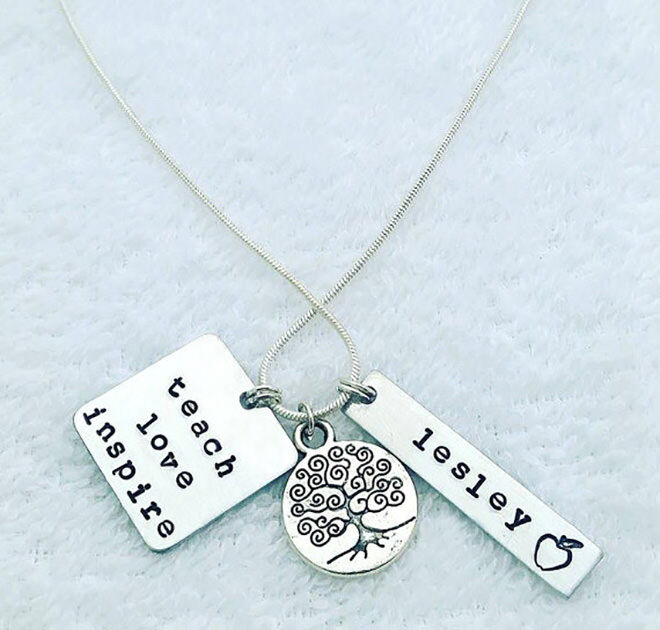 Your child's teacher can show their love for their profession with the personalised hand stamper necklace ($23). What teacher wouldn't love this?
Gifts that they could win big!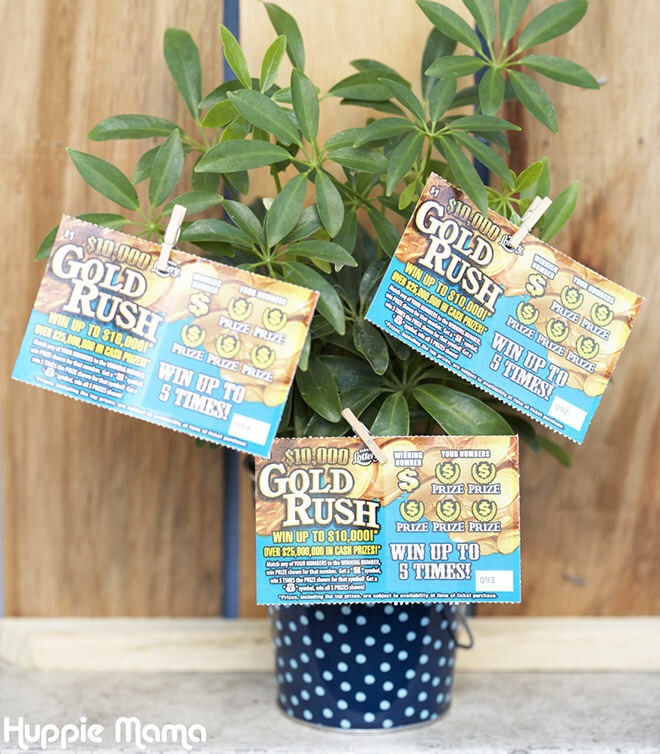 Your teacher could win big with a tree full of lucky scratchies! (via Huppie Mama)
Gifts that are healthy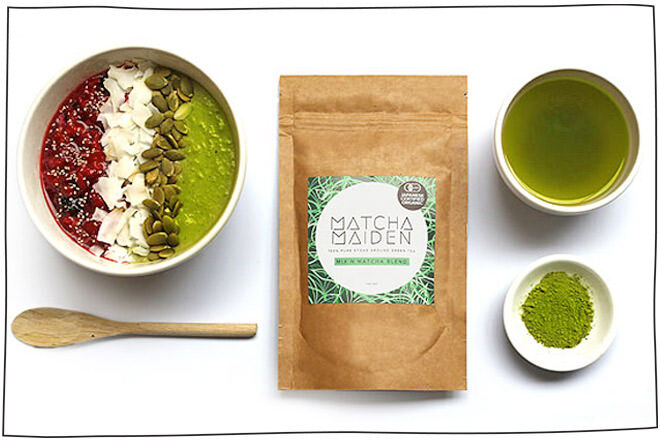 Teachers have long days ahead of them and staying hydrated is key. Matcha Maiden is 100% pure organic green tea leaves ground into powder. The fine green powder contains up to 137 times the antioxidants of regular green tea which will certainly help with their concentration!
Gifts to buy a male teacher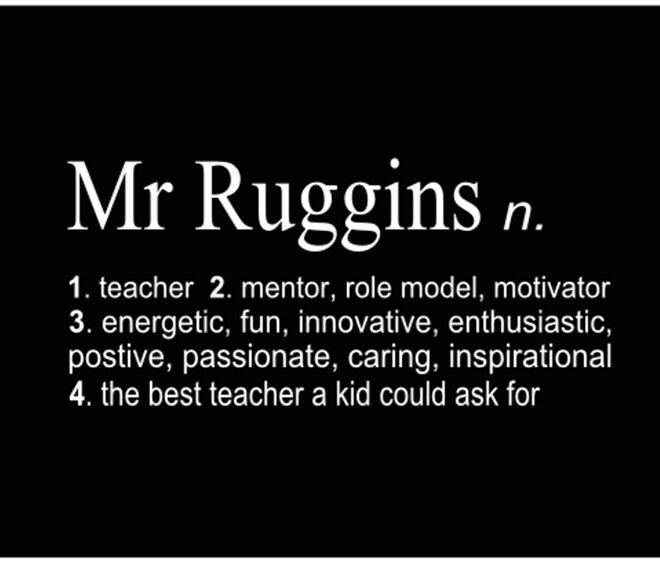 When you get a male teacher it can be a bit trickier to pick something he will like. We like this Hark Home personalised print (from $30).
Gifts for a tech teacher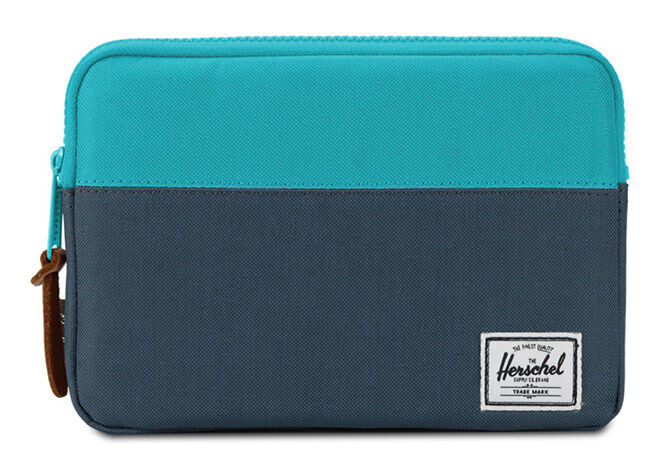 And if Sir is a bit of a tech whiz a case for his tablet like the Herschel Supply Co. Anchor Sleeve will go down a treat ($34.95).
Gifts that mean something but cost next to nothing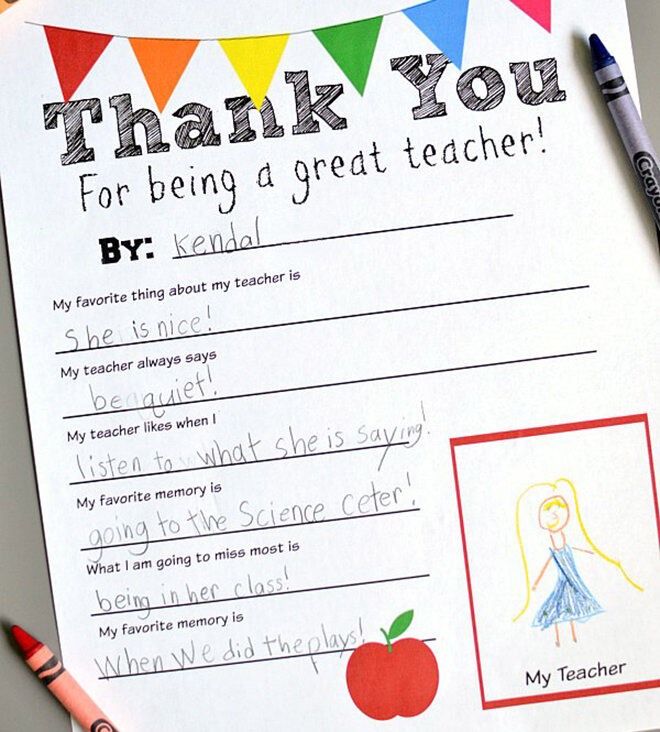 When we asked what teachers really wanted a note from parents or children was by far the favourite request. So put pen to paper and tell your teacher just how much your child has learnt and grown this past year. (via Simple as That & The Suburban Mom)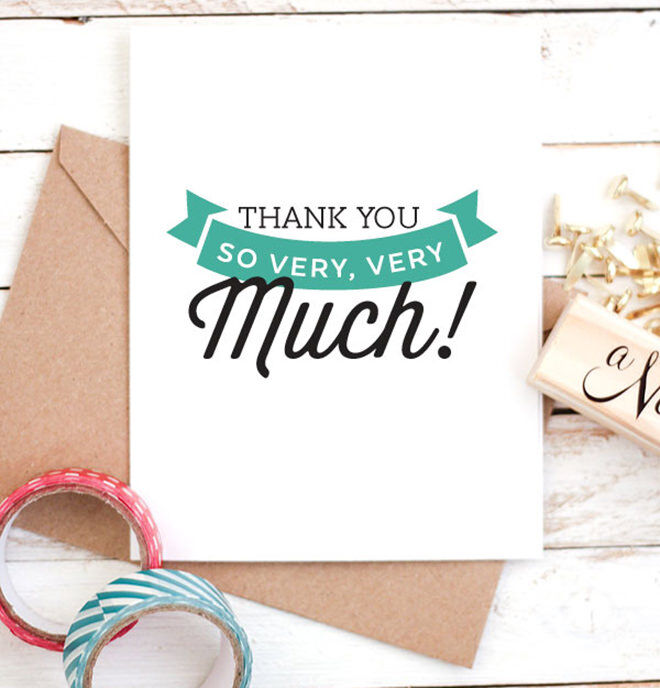 Join the conversation over on Facebook…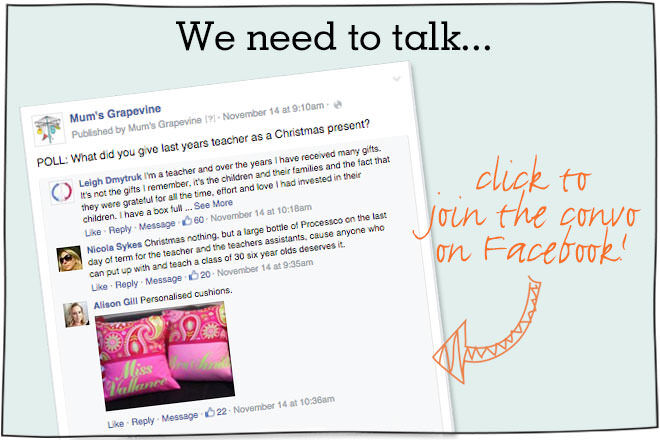 FREE BONUS: 
Click to download our handy guide 
100 awesome gift ideas for teachers and carers