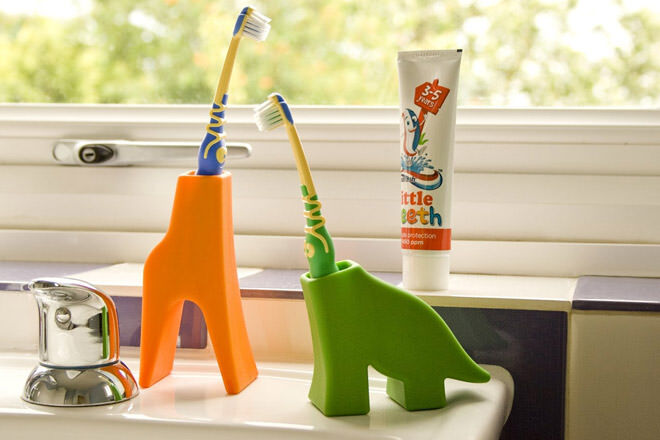 So, brushing teeth is not every kid's idea of a good time. But what if their toothbrush is actually a dinosaur? Or a giraffe? Or a bird? These fabulous animal toothbrush holders from J-Me will do the unbelievable – make brushing teeth fun!
Made from silicone, the animal shaped holders will perch quietly on your sink, ready to come alive in your child's imagination when it is tooth brushing time.
The only question is, which one to choose? Diego the Dinosaur, Grace the Giraffe, Sid the Snake or Bella the Bird?
Available from yellowoctopus.com.au ($21.99)