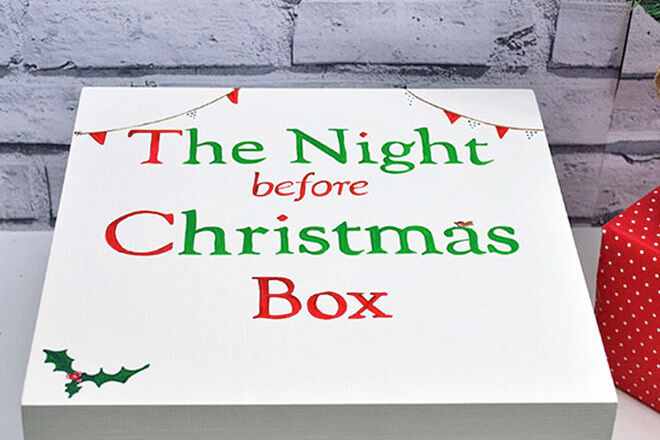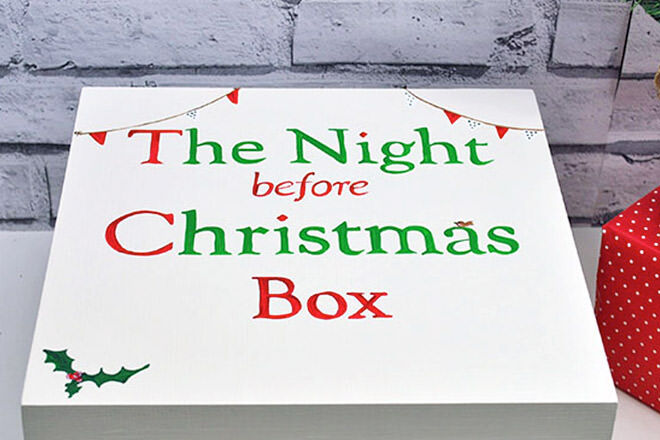 It's the night before Christmas and all through the house, not a creature was stirring, except the children! Add a little extra excitement to Christmas Eve by boxing up a few special treats for the kids to open before they jump into bed ready for Santa.
To give you a helping hand here are 17 easy and fun ways to create a magical Christmas Eve box for your munchkins.
A warm drink before bed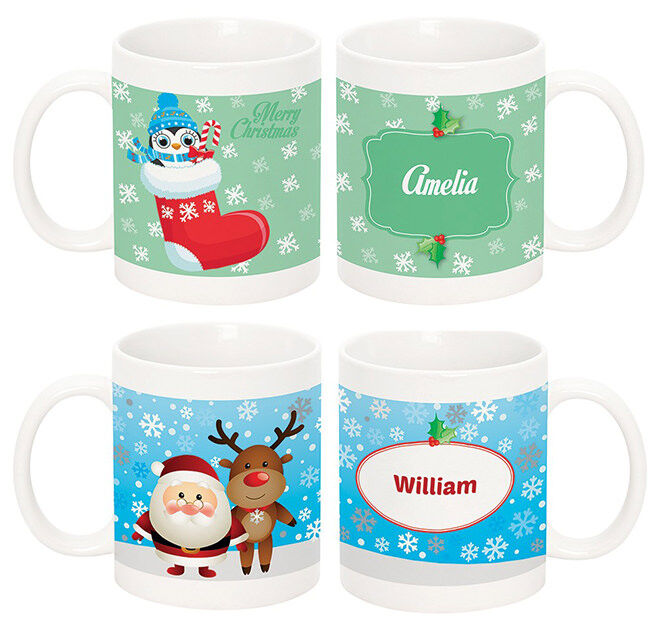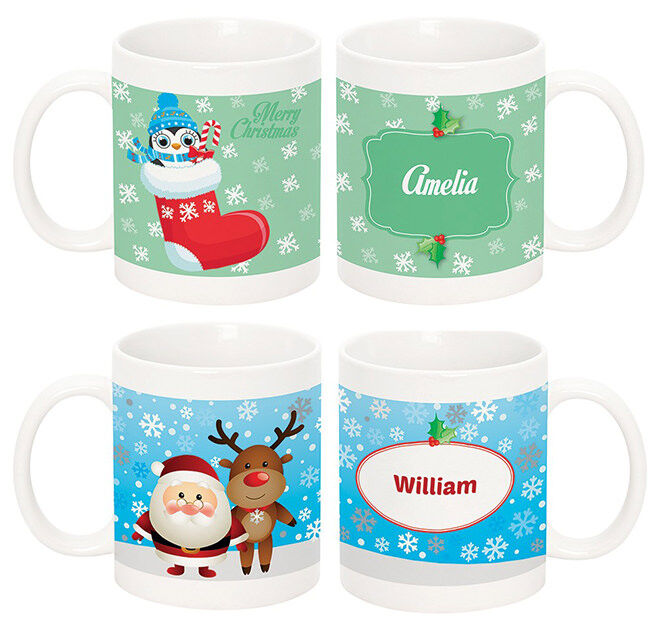 Personalised Christmas Mug ($19.99): Get the kids settled down and ready for bed with a hot drink in their personalised Santa mug.
Rudolf the chocolate reindeer!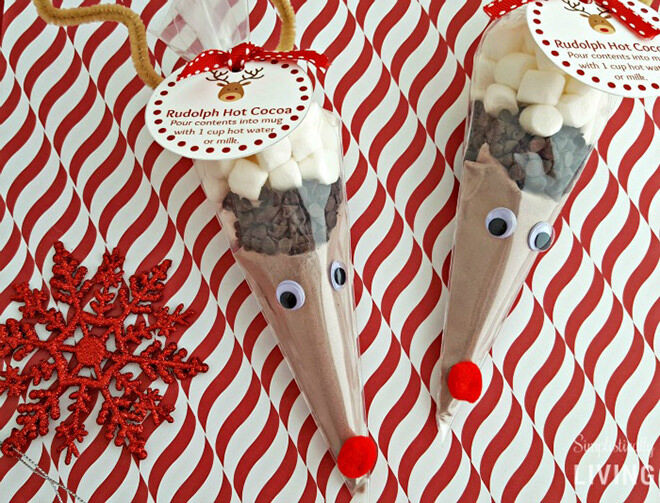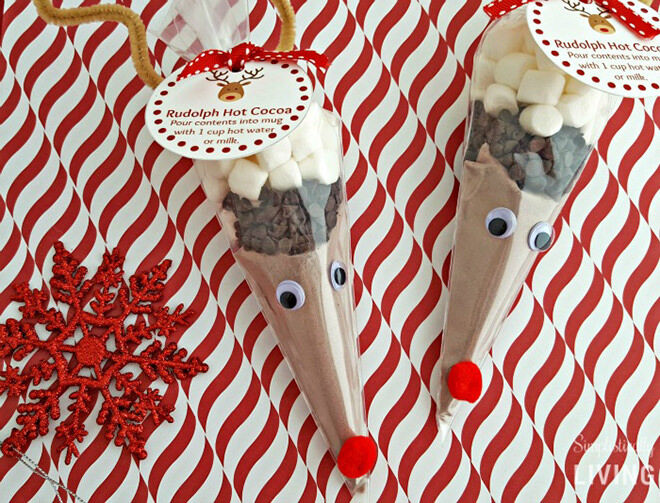 For that extra special Christmas eve treat you can make your own Rudolph Hot Cocoa. (via Simplistically Living)
A classic movie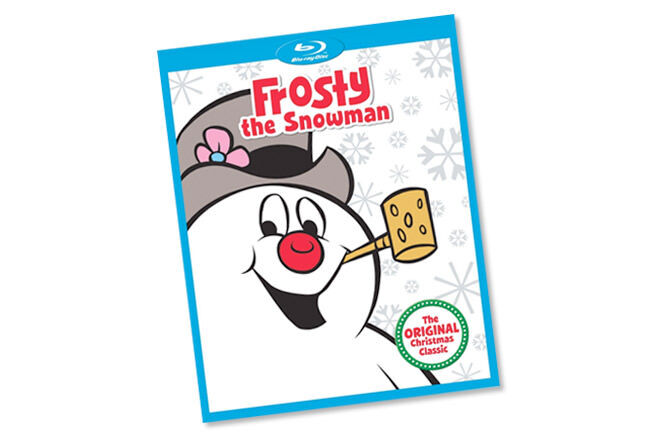 Frosty the Snowman DVD ($9.95): Throw in a classic Christmas DVD – like Frosty the Snowman!
With movie must go popcorn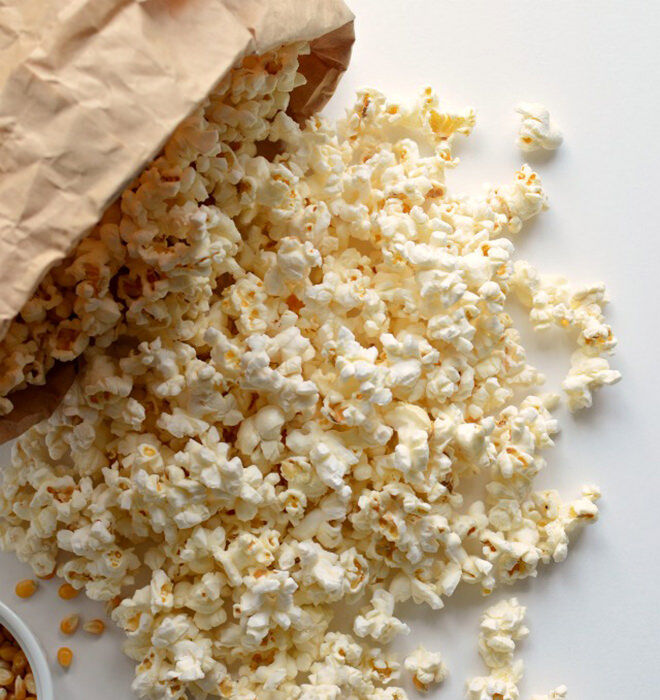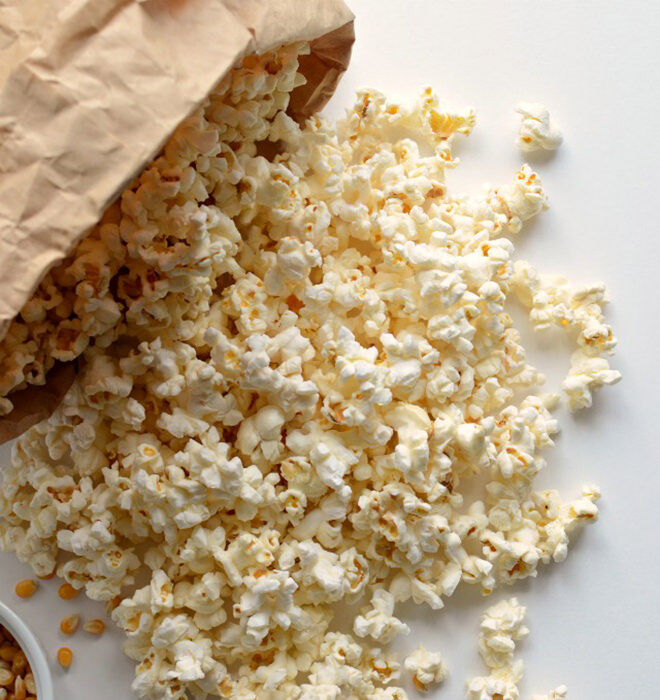 If you are watching a movie you need popcorn! Pop it in a brown bag and put into their Christmas Eve box ready for their favourite festive movies. (via Bless this Mess Please)
Hang an ornament on the tree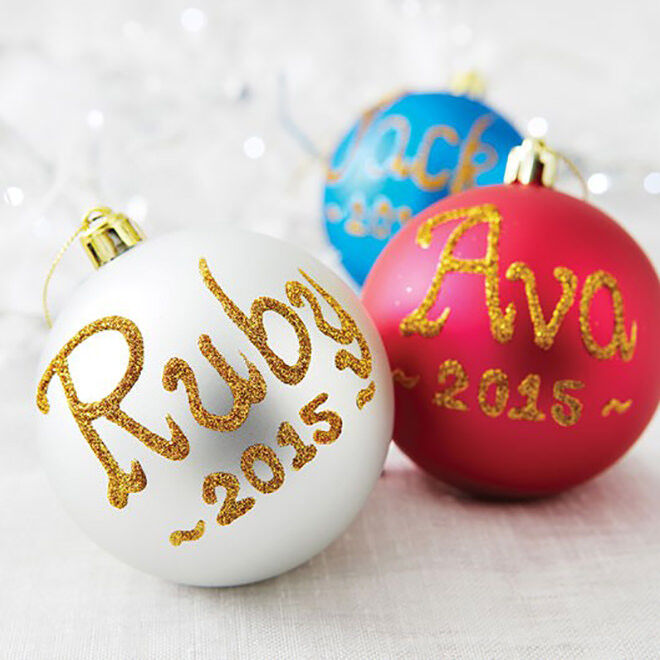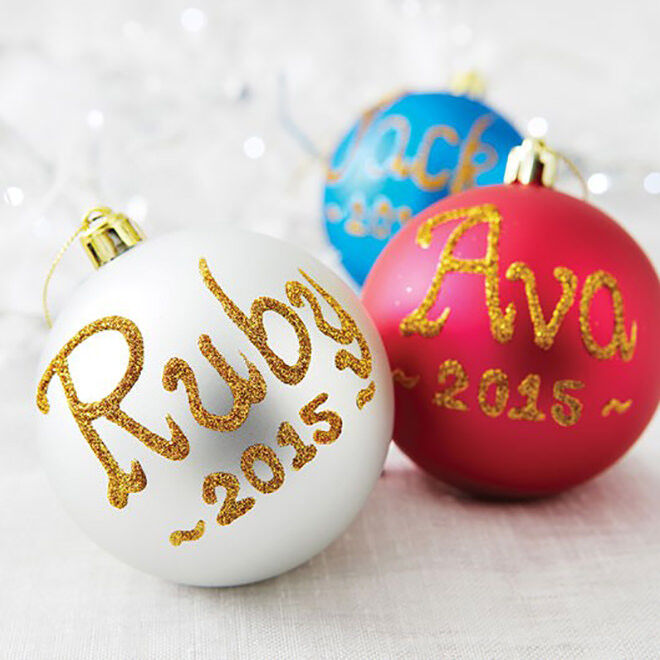 Personalised Christmas Ornaments ($14.99): Hang a special ornament marked with the date onto the tree so each year you remember Christmases passed.
No chimney? No worries!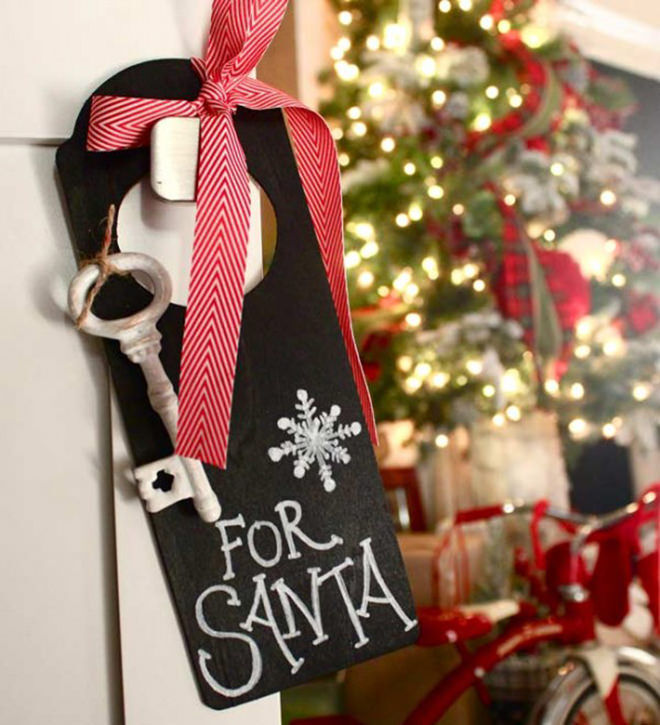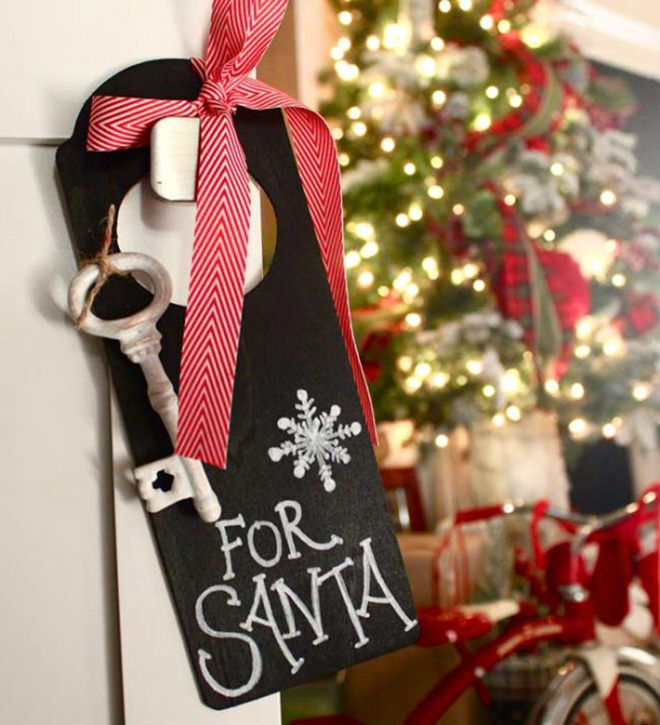 Santa won't have any trouble getting in to deliver presents with this special key and printable poem. (via Design Dazzle)
Ready for bed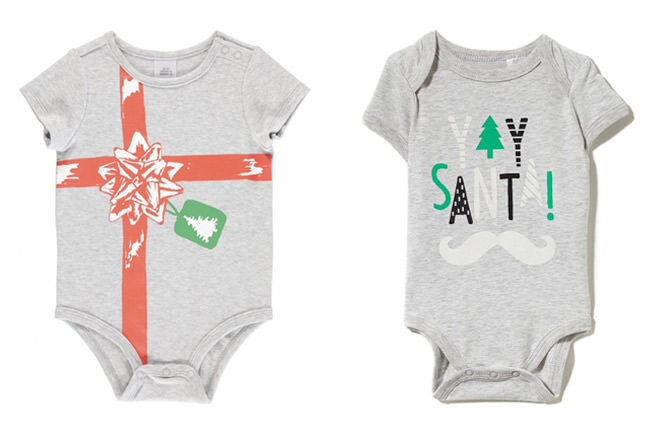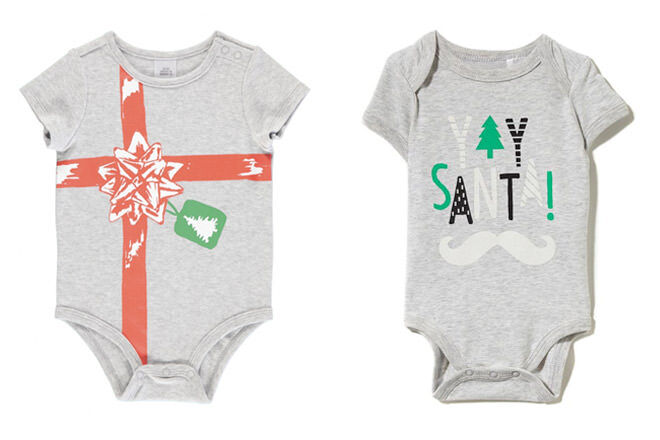 Santa Onesie ($14.95) & Christmas Bow Bodysuit ($6): Get the kids all snuggled up and into their Chrissy PJs!
Toasty feet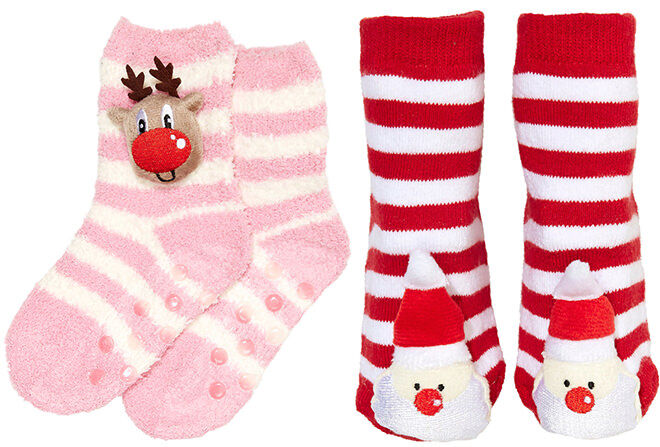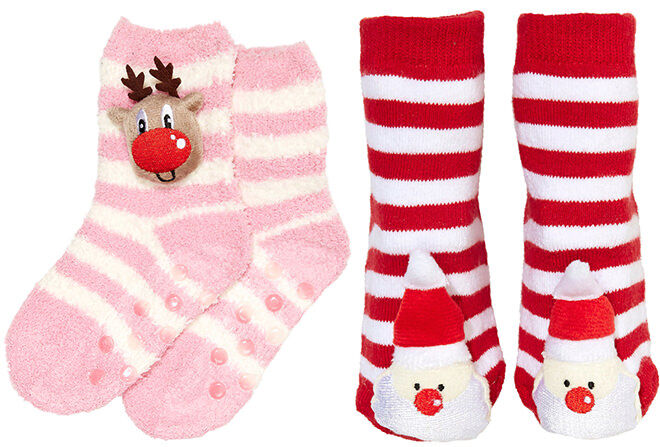 Peter Alexander Girls Bed Socks ($14.95) Baby Socks ($9.95): From head to toe – throw in some super cute socks to keep those tootsies warm.
Somewhere to lay their head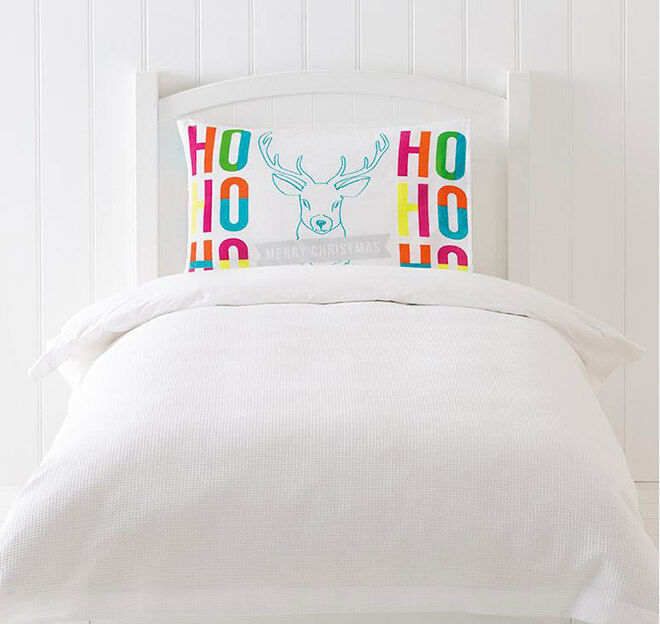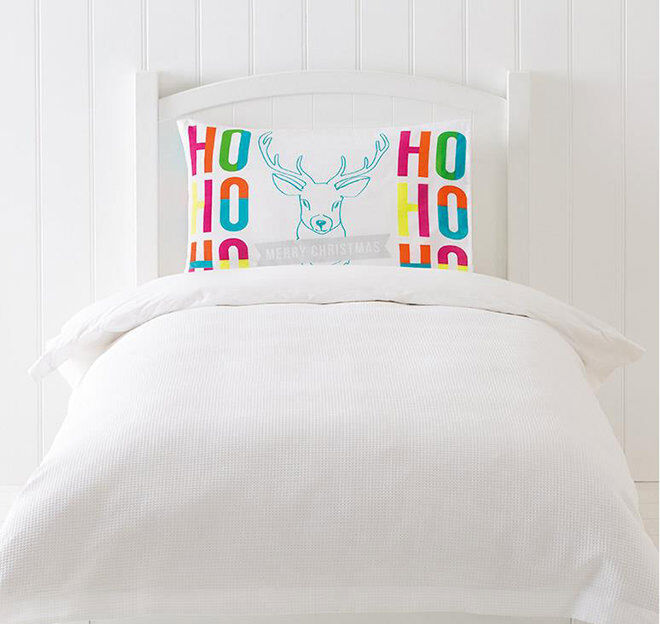 Kmart Christmas Pillowcase ($4): A special Christmas pillowcase that at just $4 you won't mind only using it one night!
Cuddly elf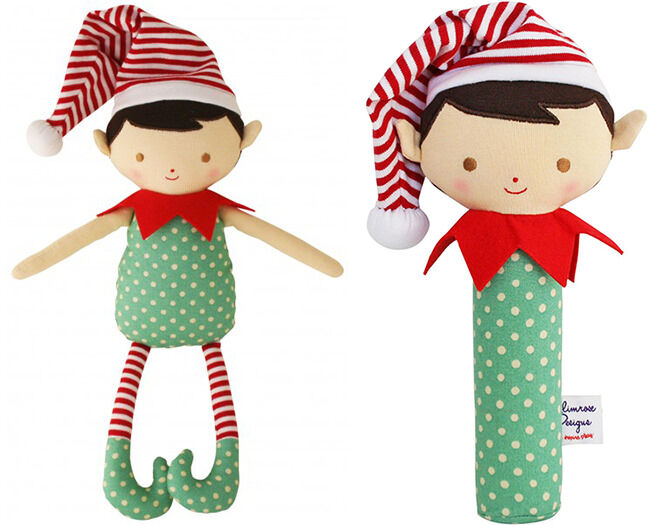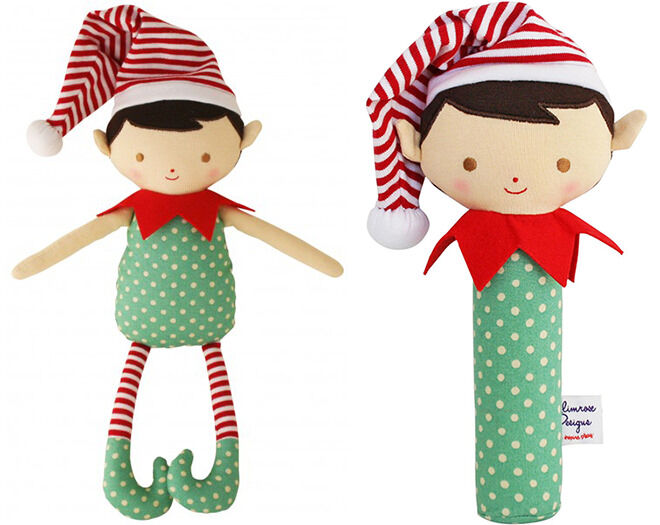 Alimrose Elf Toy Rattle ($29.95) & Alimrose Elf Squeaker ($16.95): Give them a cuddly elf to take to help them stay tucked up (without catching a glimpse of Santa!).
A classic tale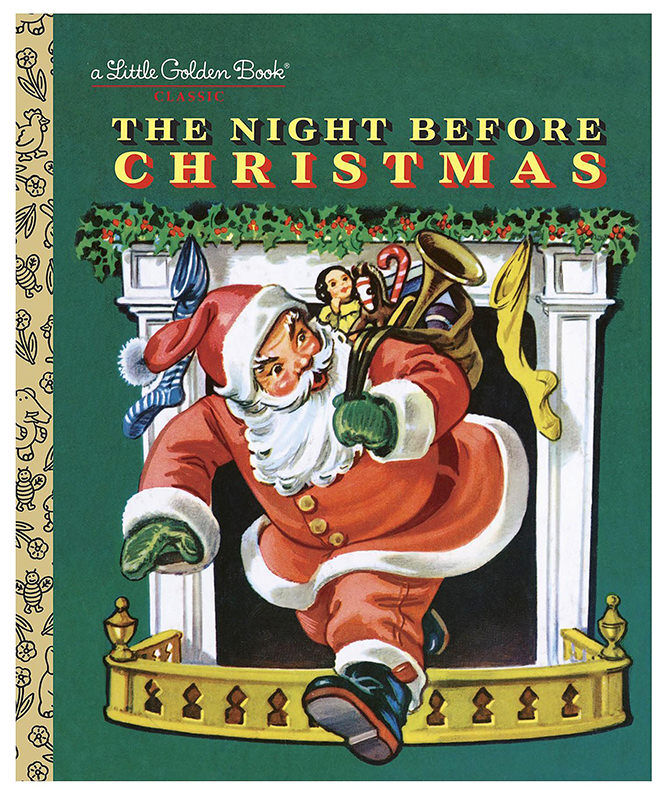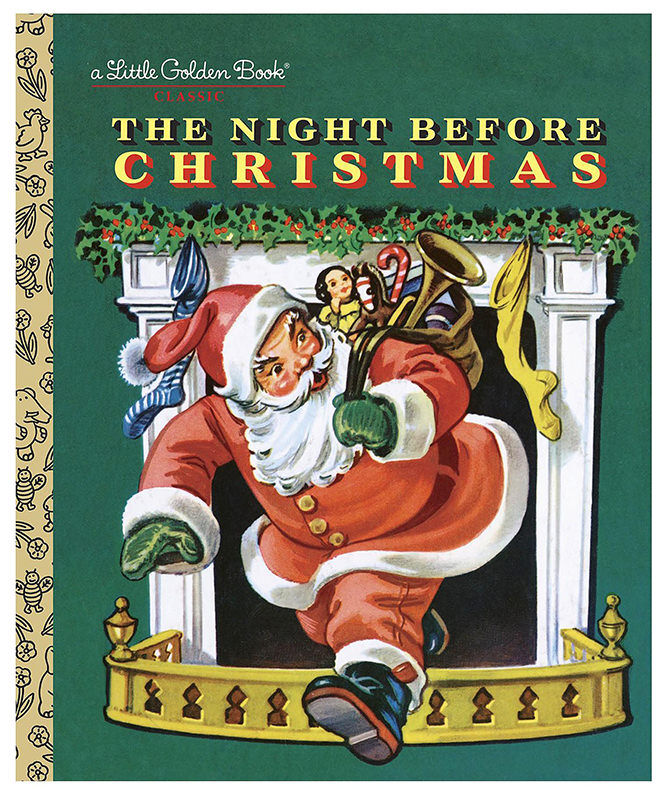 The Night Before Christmas ($8.14): It wouldn't be a Night Before Christmas box without the book itself! If you're looking for something with an Australian story check out our 17 books about an Aussie Christmas! A must-have addition to a Christmas Eve box for your little elves.
The stockings were hung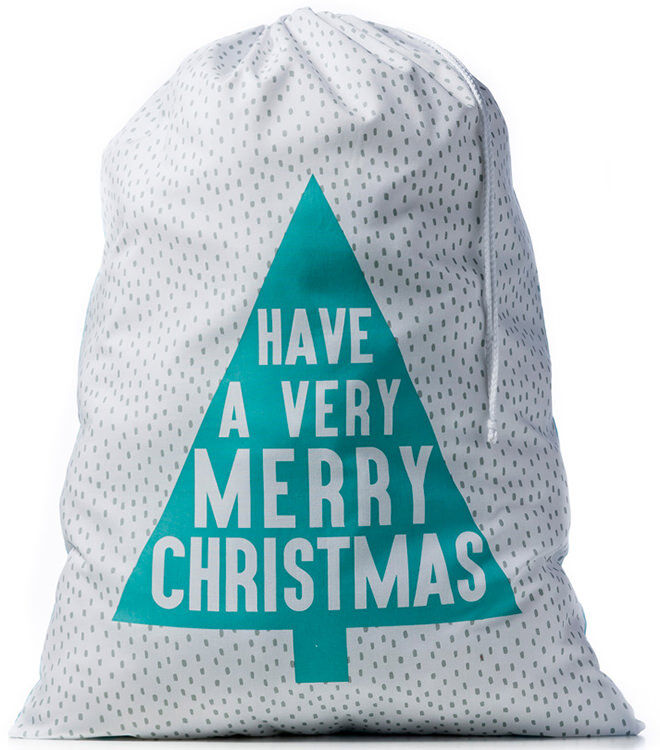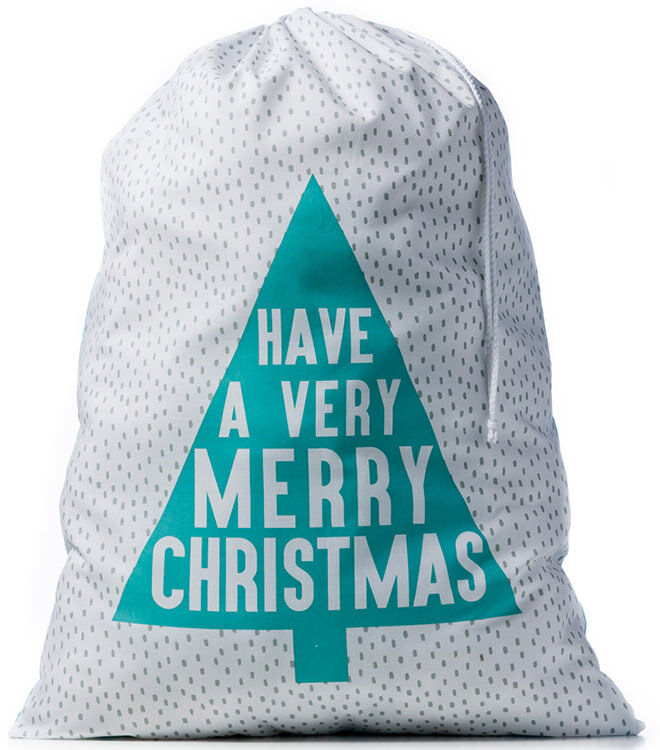 Adairs Santa Sack ($19.95): A special Santa sack ensures the kids have the perfect place for Santa to deliver everything on their list. For more sack ideas check out our 15 fun and Festive Santa Sacks.
Pop on the red hat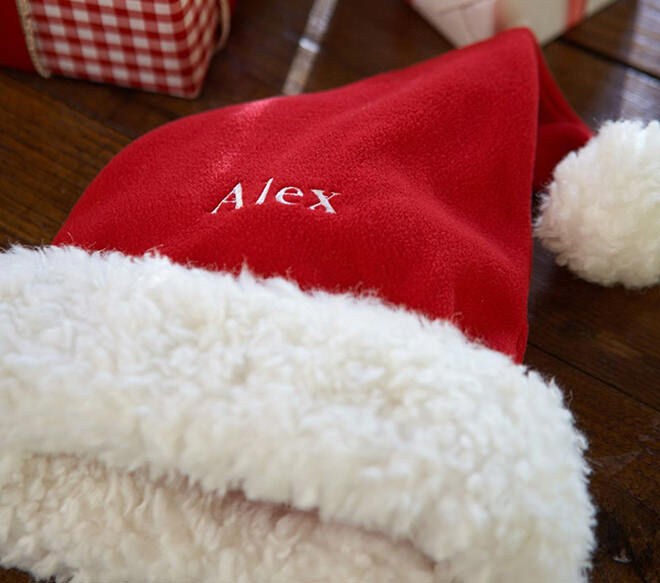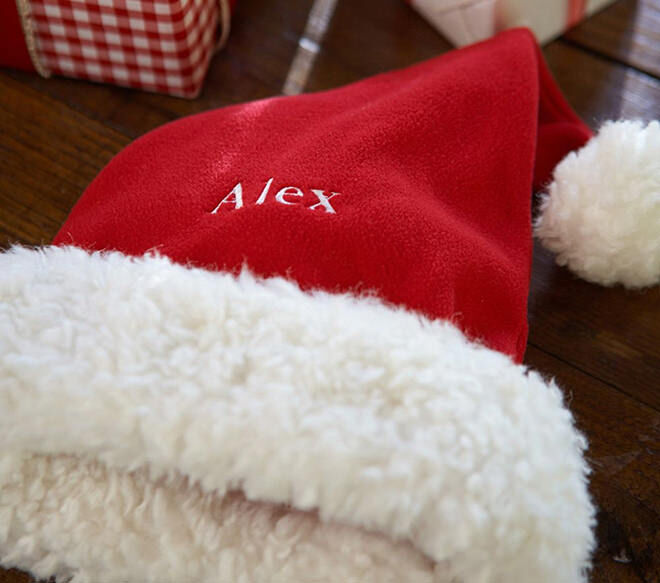 Pottery Barn Kids Personalised Santa Hat ($14): Give them a Santa hat to wear so they look just like the real thing!
A snack for Santa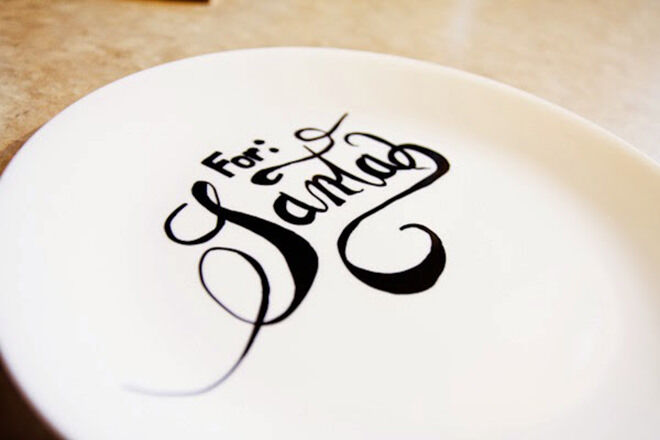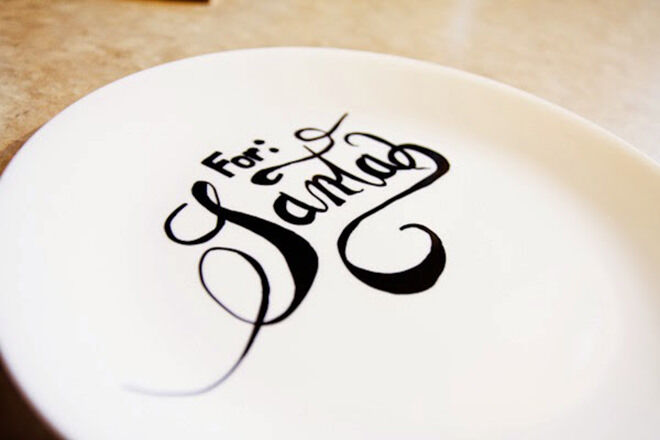 Serve Santa a late-night snack on a personalised plate made just for him. You can make this one yourself with a sharpie! (via Coffee with Caitlin)
Food for the reindeer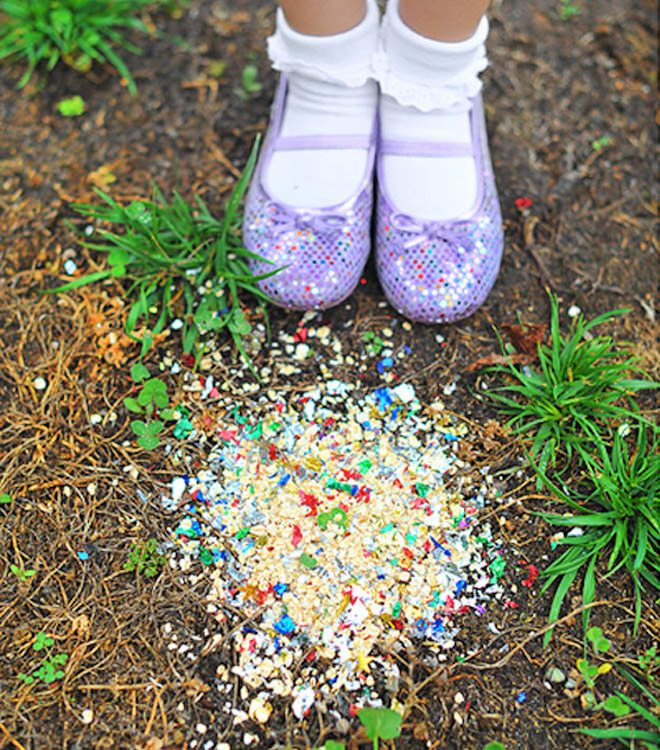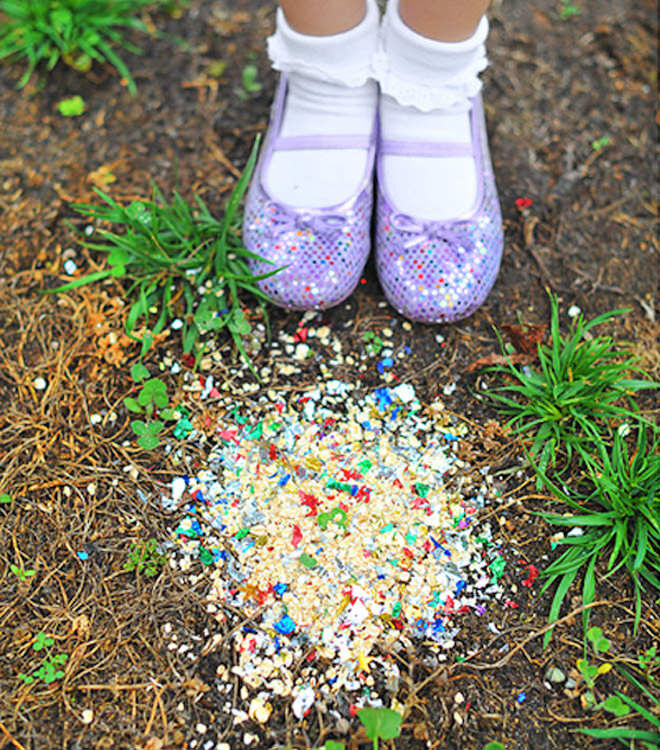 Santa isn't the only one who needs a snack. Those reindeer get hungry too! Make them some food and sprinkle it outside for them to graze on. (via ArtSea Chic)
Fit for a Queen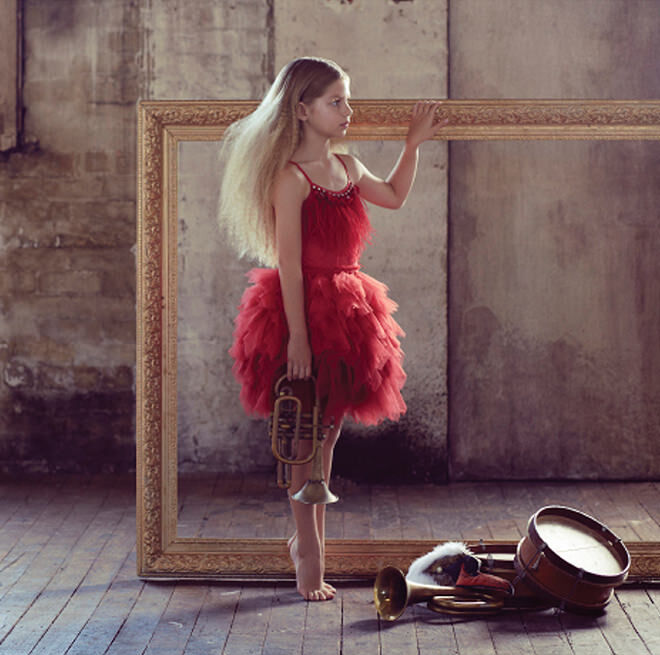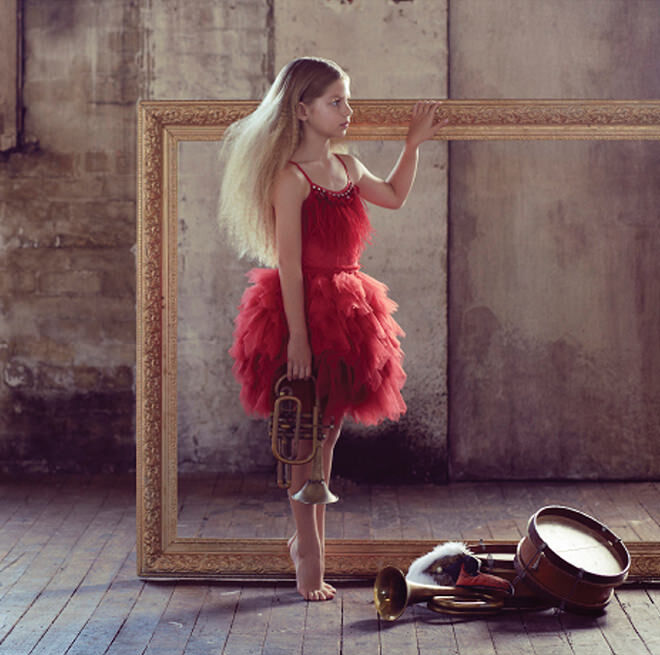 Queen of Hearts Dress ($253.63): Add in a festive dress for your little lady to wear on Christmas day. This ruffled number has Christmas written all over it!
Box it all up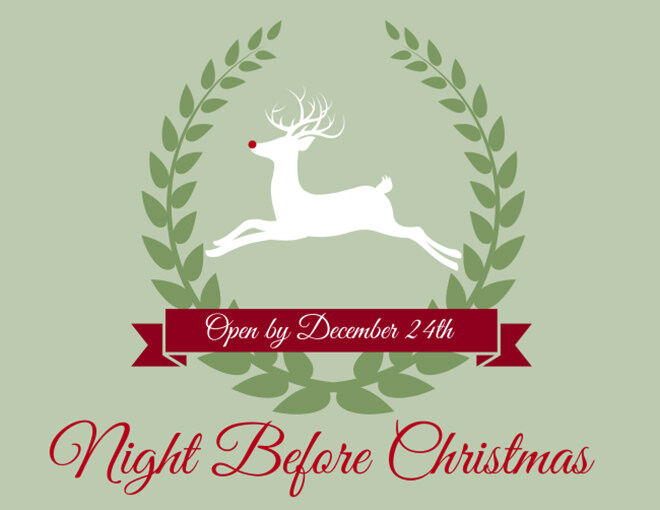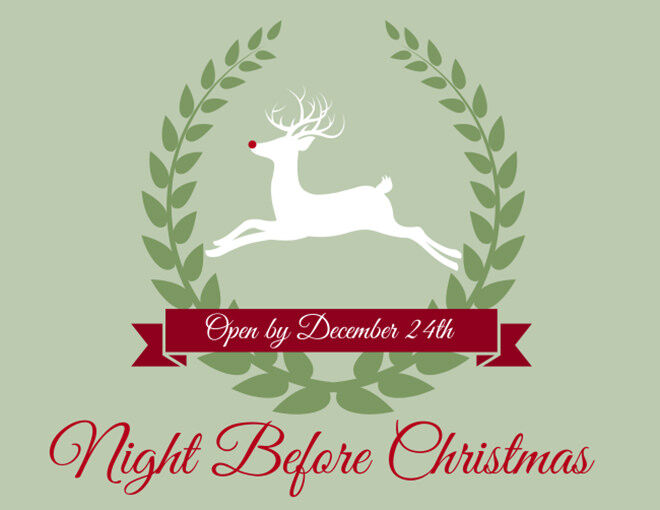 Once you have all your pieces in place, add this pretty printable label to your Christmas Eve box to finish it off. (via Oh My Creative)
Image credit (The Ivy Cottage)