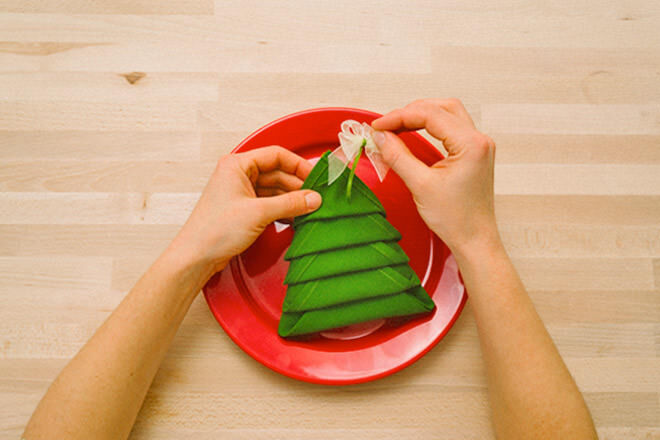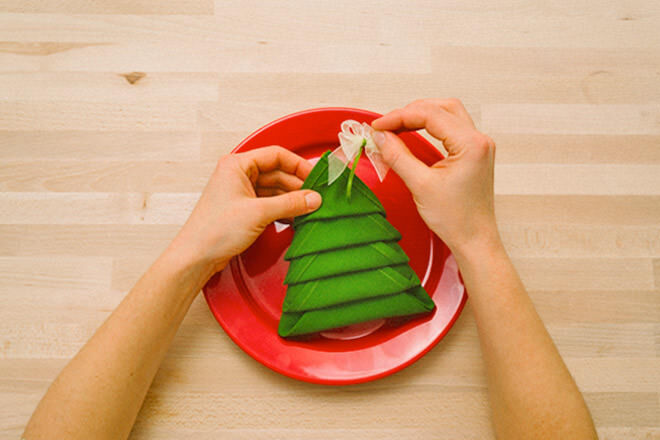 Want to make your dinner table look instantly Christmasy this year? It's easy! Whether you're setting the table with colourful cloth napkins or using inexpensive paper ones to simply pretty your plates, we've got you covered.
Here are 8 videos that will have you folding fancy, festive napkins in no time!
Santa's little helpers
Give everyone a little reminder of where all those lovely gifts came from. This elf hat is too cute!
Shining star
It may be a little fiddly but an intricate star like this is sure to wow your guests at the dinner table.
An elf shoe
If you've got little ones coming to join the festivities this feel-good elf shoe is a must.
Silver snowflakes
Fancy! A shimmering napkin makes all the difference with this snowflake fold. Finish with a bit of bling in the centre for extra sparkle.
The perfect pouch
Keep the cutlery nice and neat with a folded pouch for every guest.
The pinwheel
The traditional pinwheel fold will look fab if you're using Christmas-themed napkins this year.
A little taller…
Take your napkin folding to new heights with a tall Christmas tree topped with the all-important star.
(Header image via Handimania)