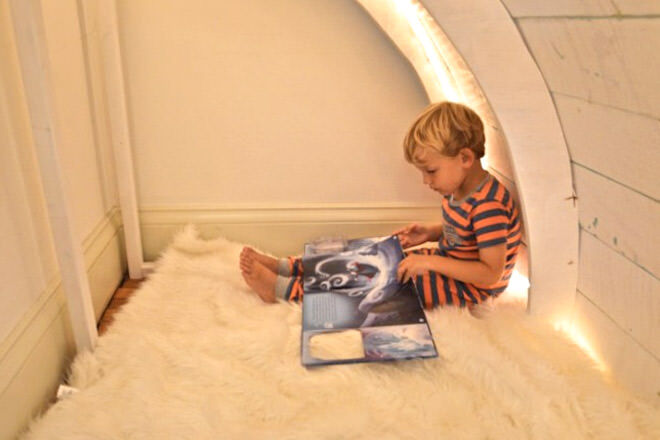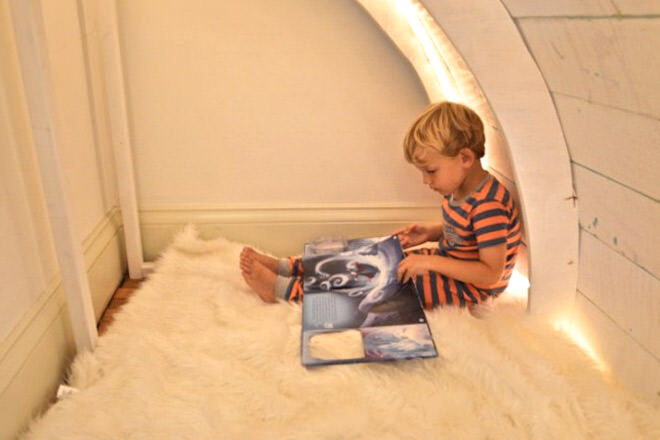 If you want to encourage a love of reading in your little bookworms, it can help to create a dedicated reading space that's fun, super comfy and provides easy access to a range of cool books.
Think lots of cushions, super soft blankies within reach and room for two to snuggle in tight with a deliciously good book.
Here are 21 gorgeous reading nooks to help transport your squidlets to the amazing worlds that exist between the pages of their books.
READ MORE:
• How to help your child learn to read
• What's your name? 10 ways to get kids writing their name
• 13 fun ways to learn the top 100 sight words
Cosy closet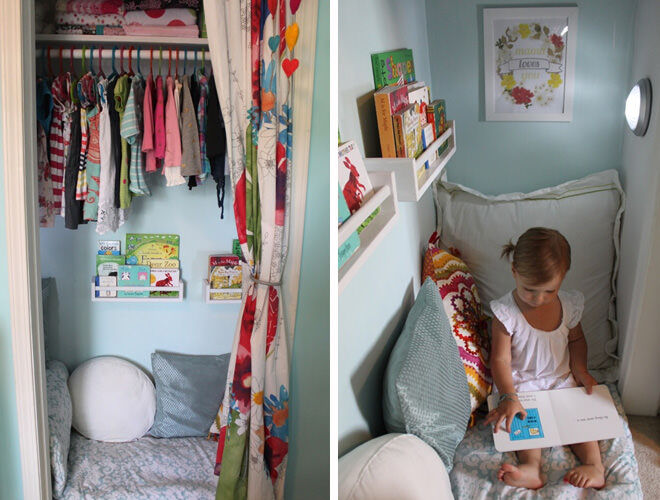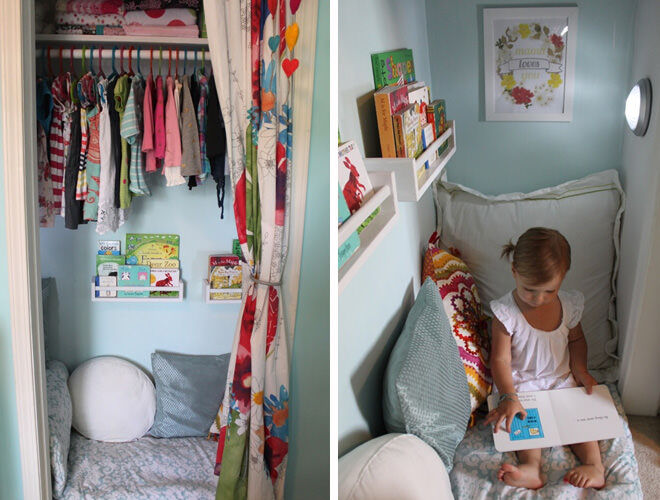 If you think you don't have the space for a reading nook, think again! Here is a clever reading nook at the bottom of a closet. (via Mama Papa Bubba)
Hallway alcove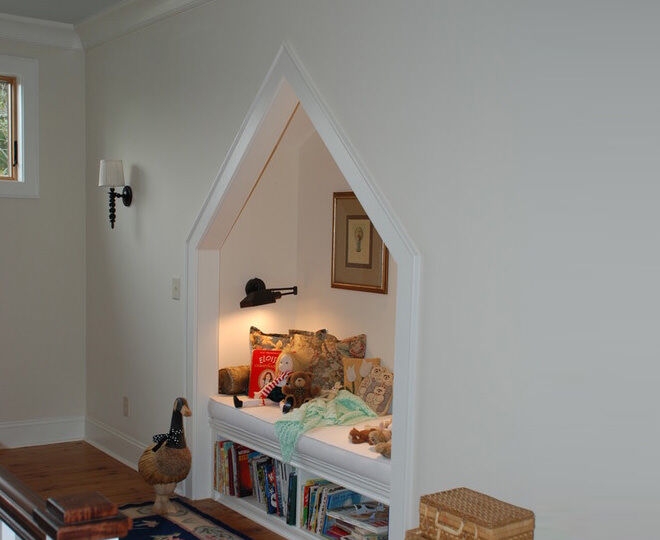 Small spaces, such as this hallway, can be turned into the sweetest little reading alcoves. (via Priester's Custom Homes)
Colour happy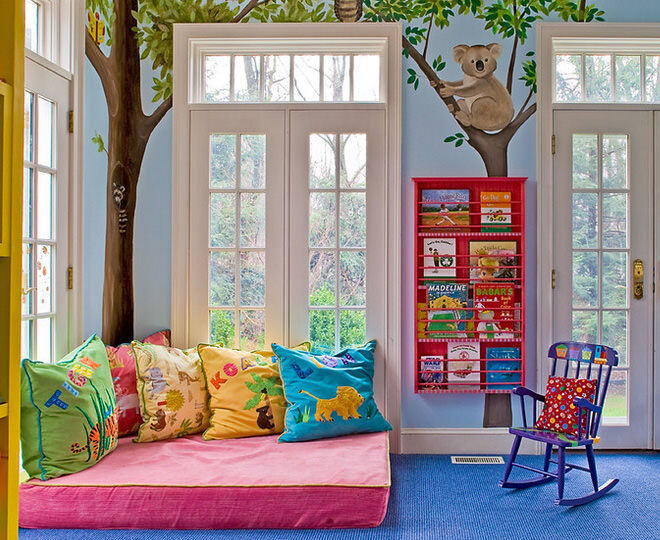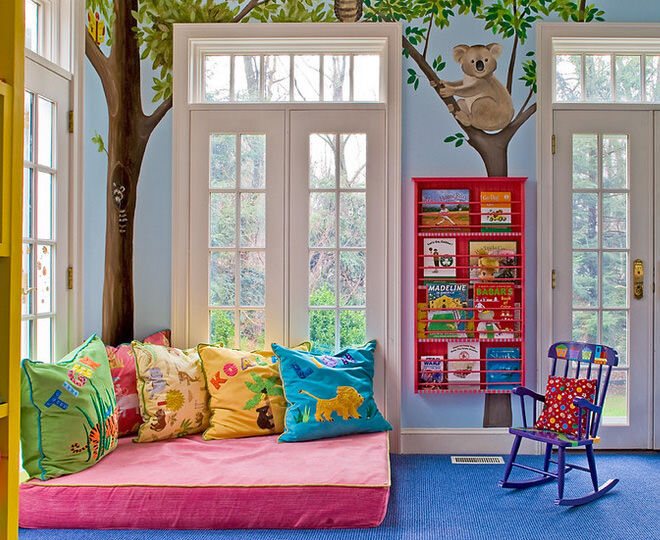 Well colour us happy! This animal-themed reading nook is one of the brightest and boldest around. (via Nawshutuk Architects)
Pastel perfection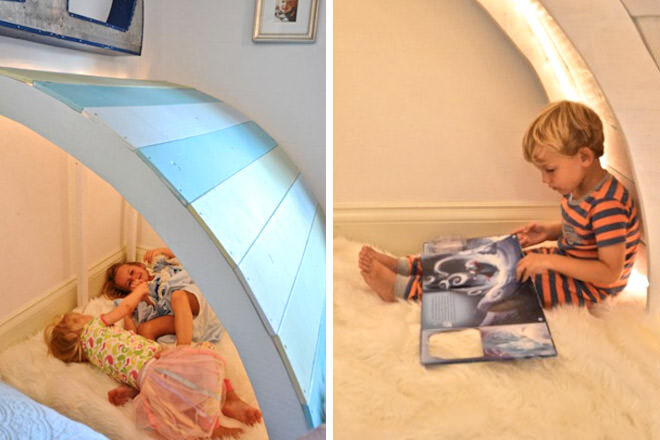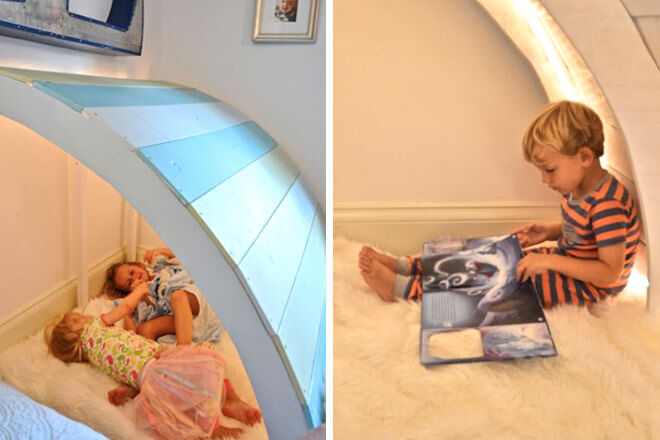 Curved edges and cool rope lights make this charming little space an absolute delight for little ones and their favourite book. (via City Suburb Sanity)
Pillow talk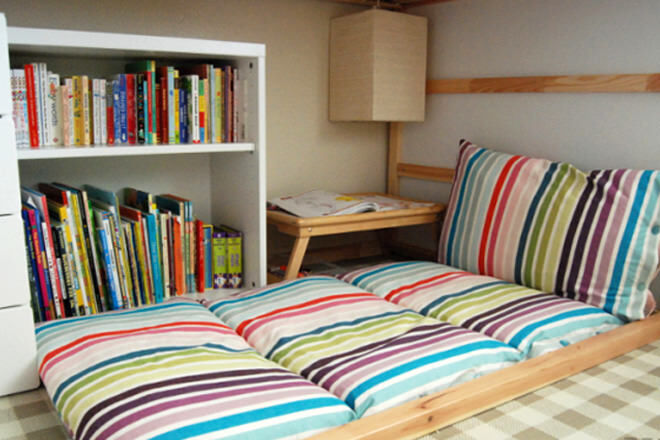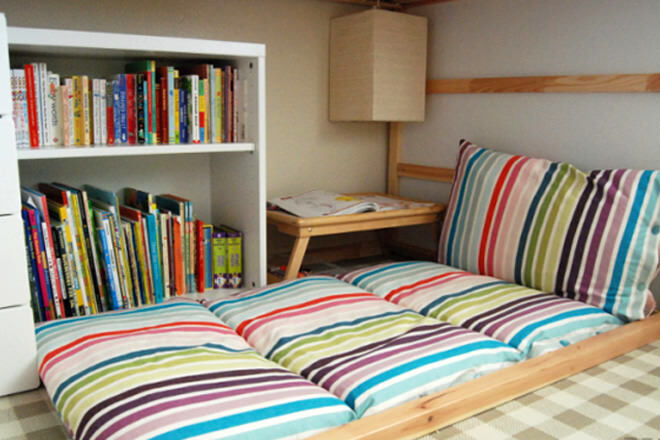 Make your own folding floor cushions – they're perfect for lounging around on with a good book. (via You & Mie)
Circular nook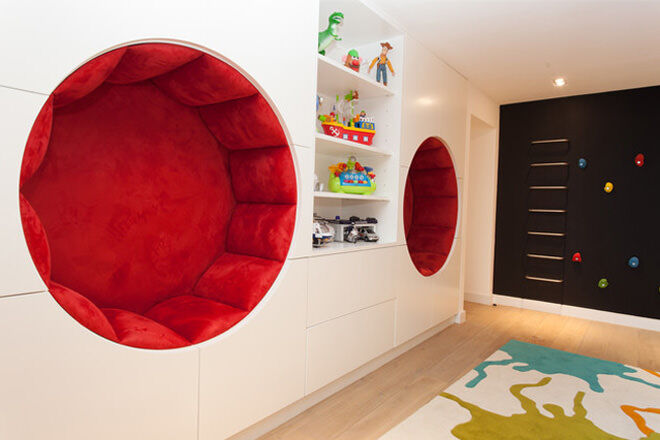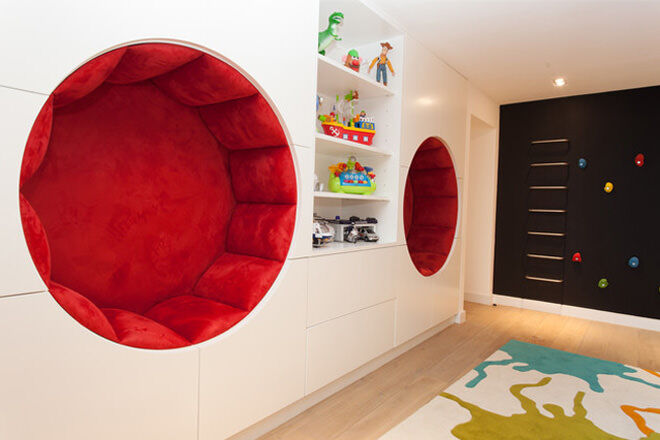 This circular reading nook is perfect for those times your lil' hamster needs to stop spinning and chill out. (via Roselind Wilson Design)
Window seat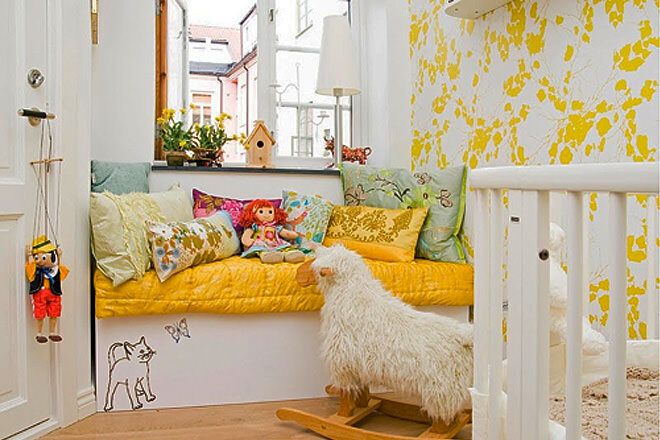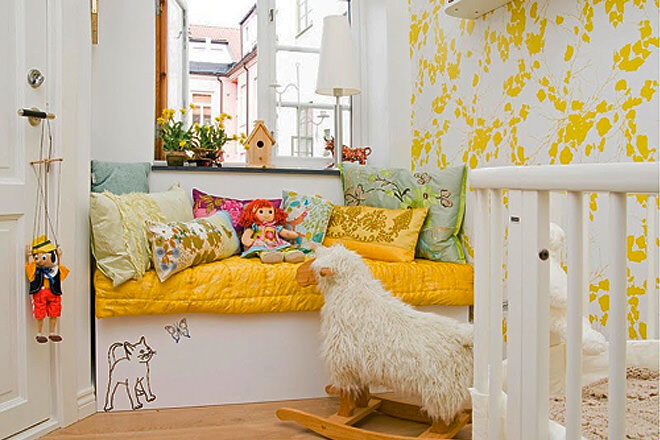 If you have beautiful light coming through from a bedroom window then it makes sense to turn it into a cosy reading nook. (via Mini Piccolini)
A King and his castle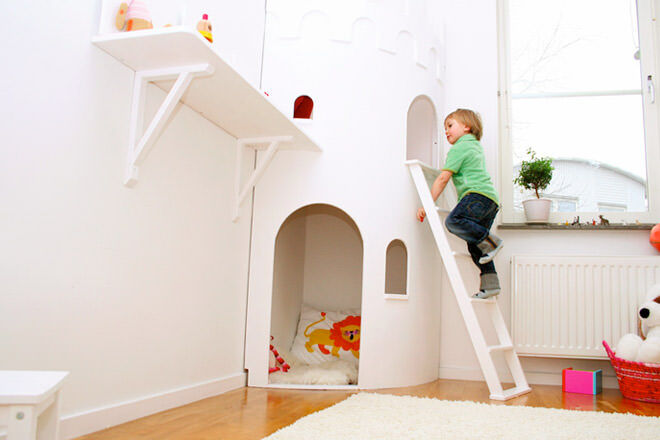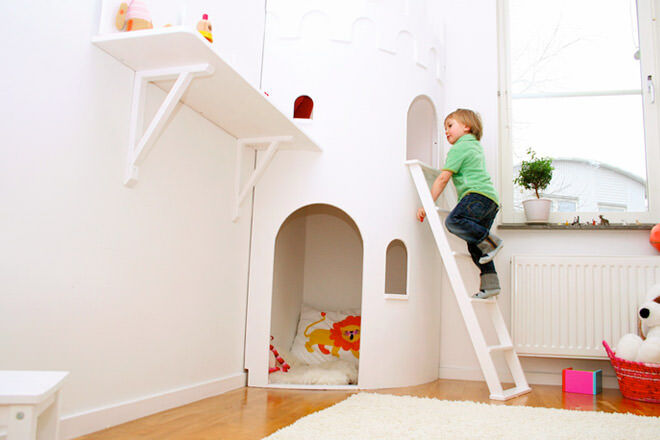 Fit for a King or Queen, the Borgen (castle) by VeraVera is great inspiration for creating a magical nook within your child's bedroom. (via Apartment Therapy)
Repurpose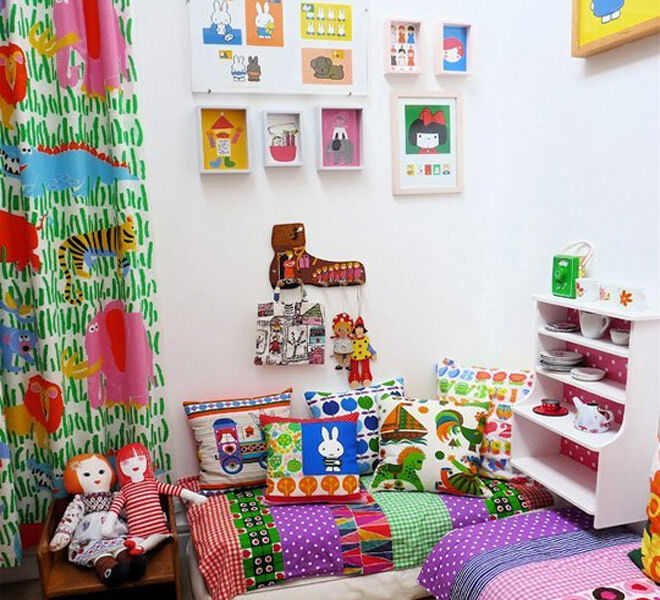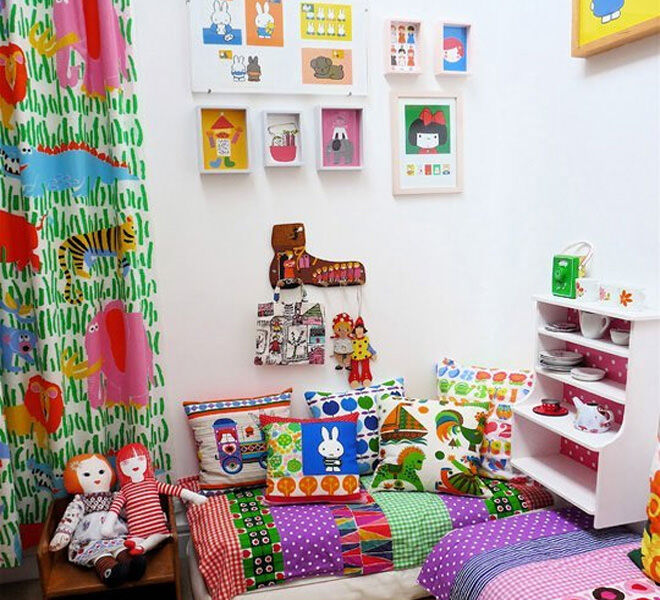 Don't throw out bubba's cot mattress once they've outgrown it; throw a colourful quilt over it and use it at the foot of the big bed as the perfect reading spot. (via Ohdeedo c/o The Boo & The Boy)
Soft, cosy, comfort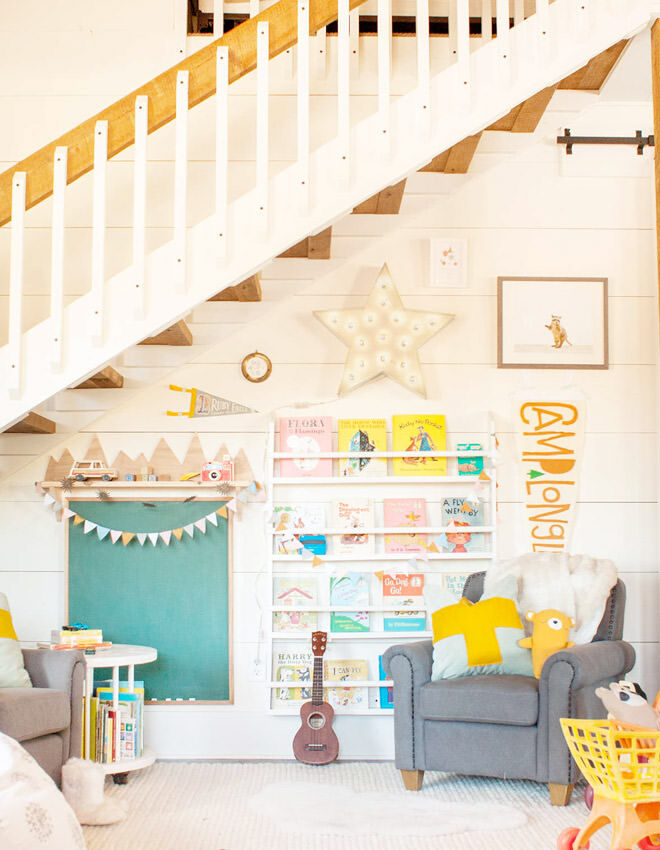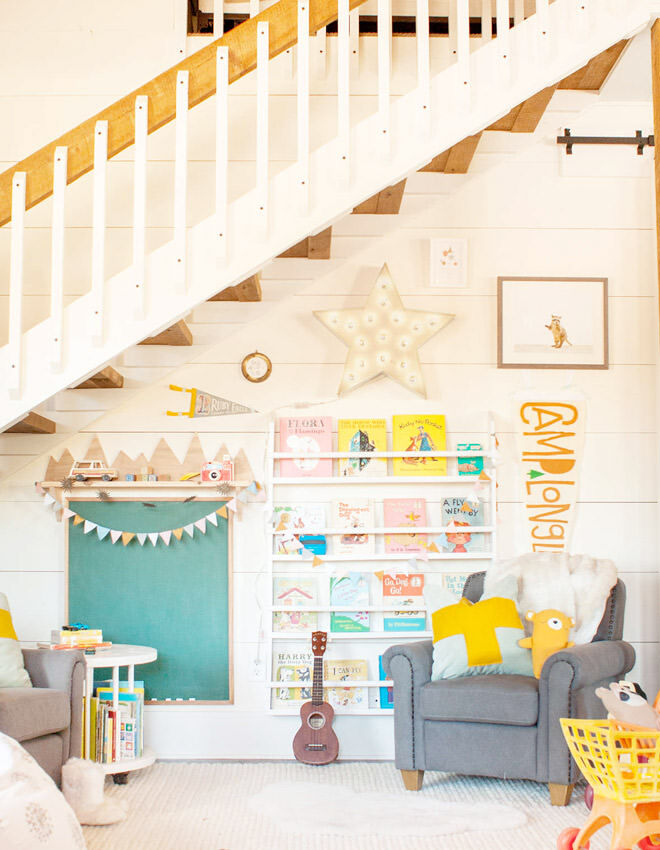 In a large house, unusual places are the perfect spots for creating a cosy environment. This dreamy space under the stairs is finished with soft furnishings and fun accessories for ultimate reading comfort. (via Lay Baby Lay)
Comfy cushions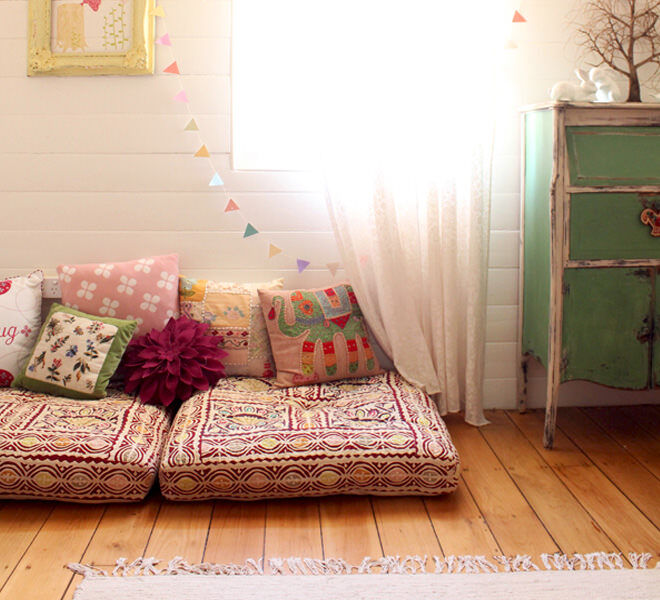 We love the exotic feel of this nook, and those eclectic, over-sized floor cushions are made for hours of reading. (via One Claire Day)
Prime real estate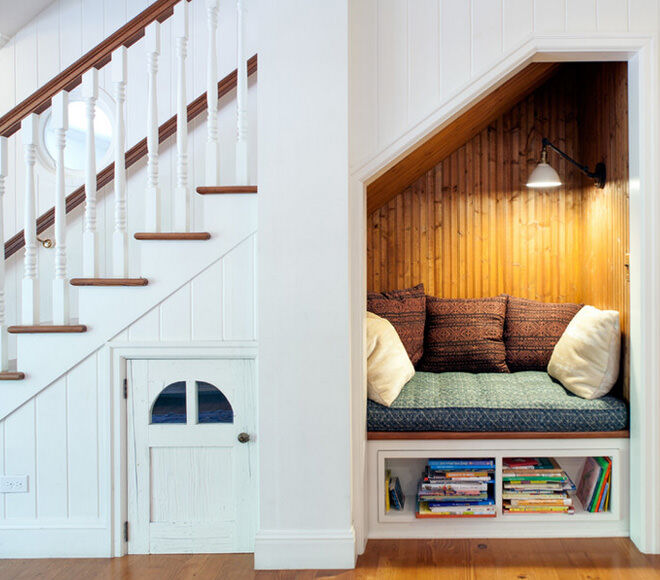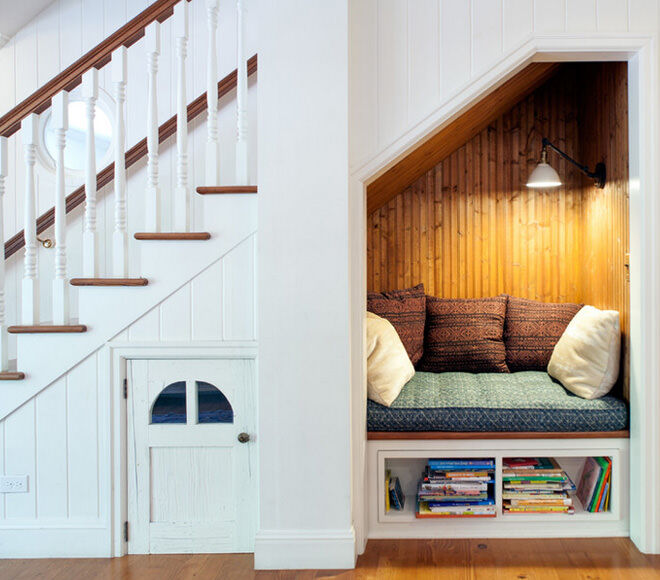 The prime real estate under the stairwell has been put to great use here. (via Jeff W Troyer Associates)
We live in the loft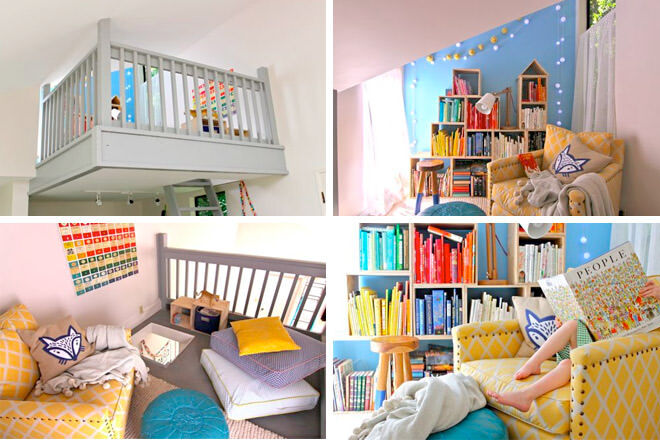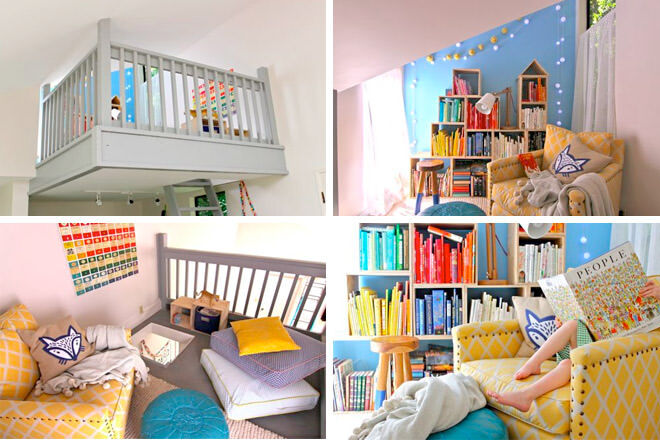 One clever mummy decided to utilise the loft space above the family office to create a reading wonderland for her children. The end result is stunning! (via Design Mom)
Private library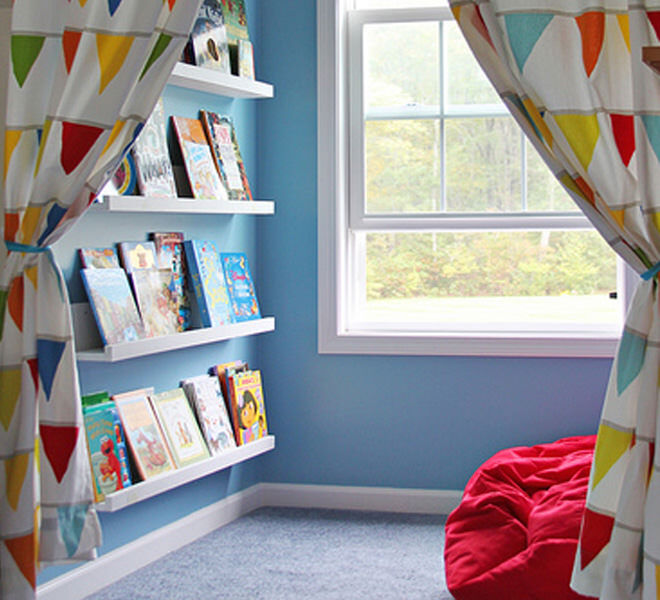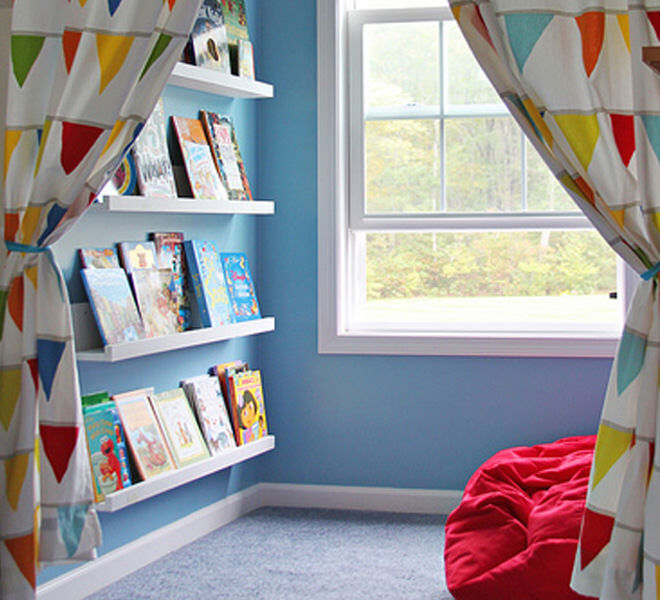 Use some colourful blinds to create a private library for your poppet. (via Decorating Files)
Empty spaces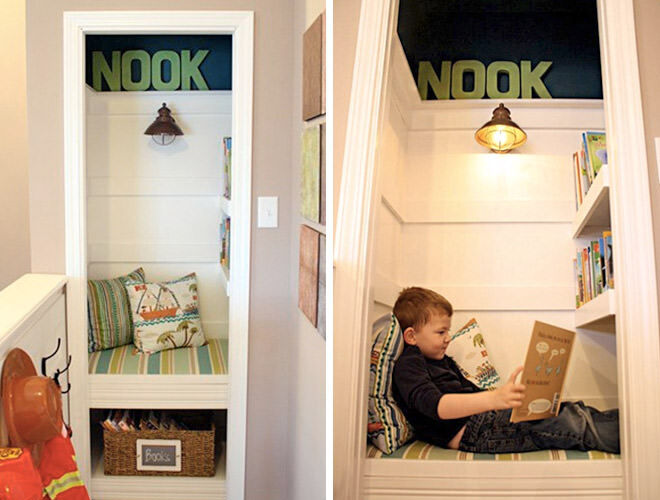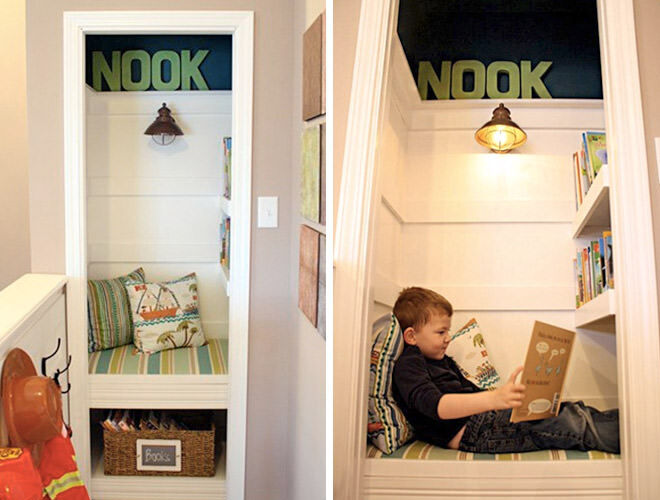 Save your unused closet from becoming the next 'dumping ground' by transforming it into a much-loved space for your kids to read and unwind. (via Thrifty Decor Chic)
Home sweet home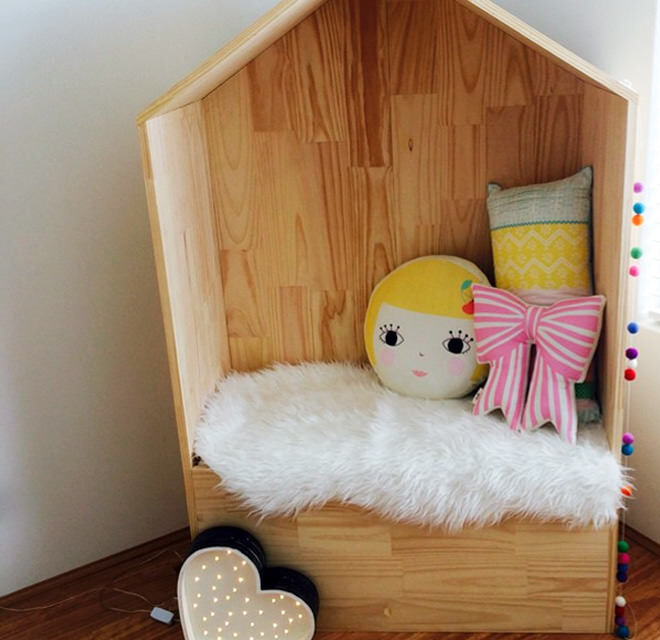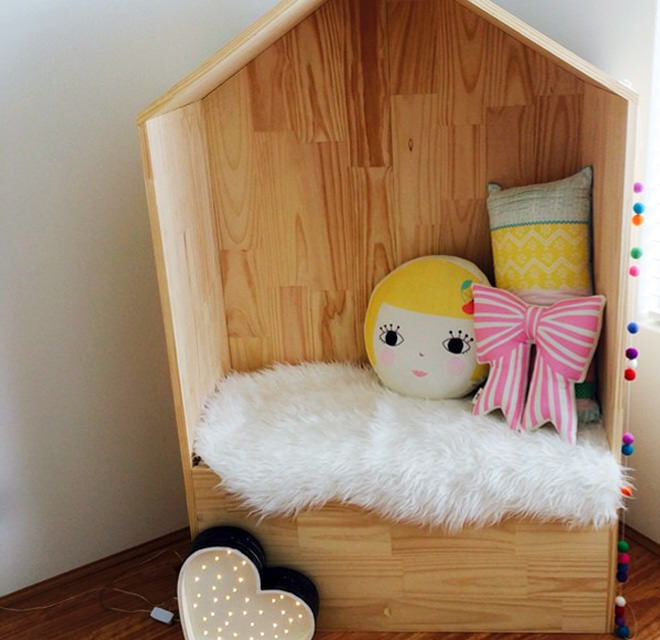 A house-shaped nook your little readers can call their own. (via Inspired By Pearl)
The reading's in the wall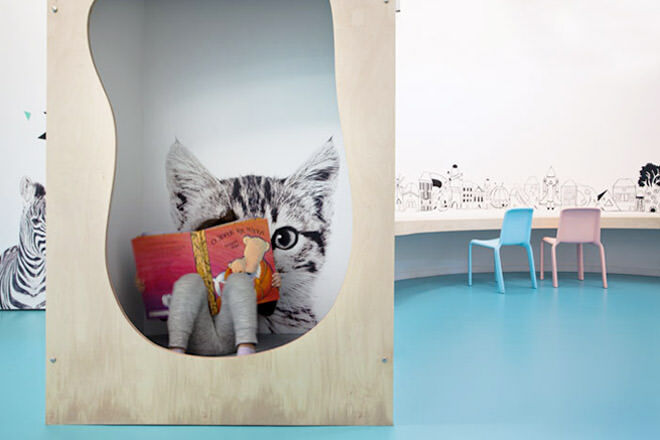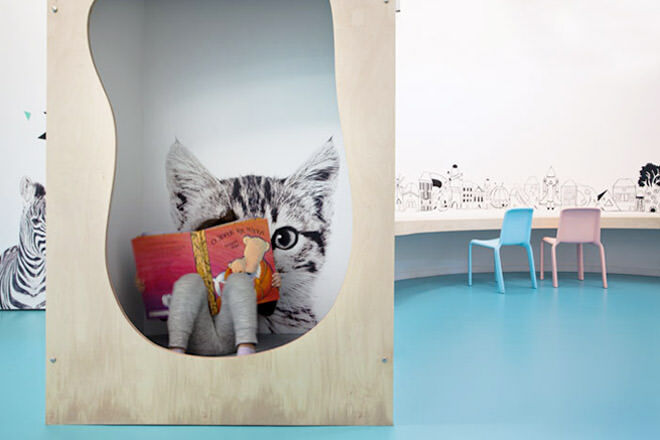 When walls are built to simply divide a room it gives you another 'space' to play with. We love this nook idea cleverly incorporated into the design of the Nipiaki Agogi Kindergarten. (via The Greek Foundation)
Terrific teepee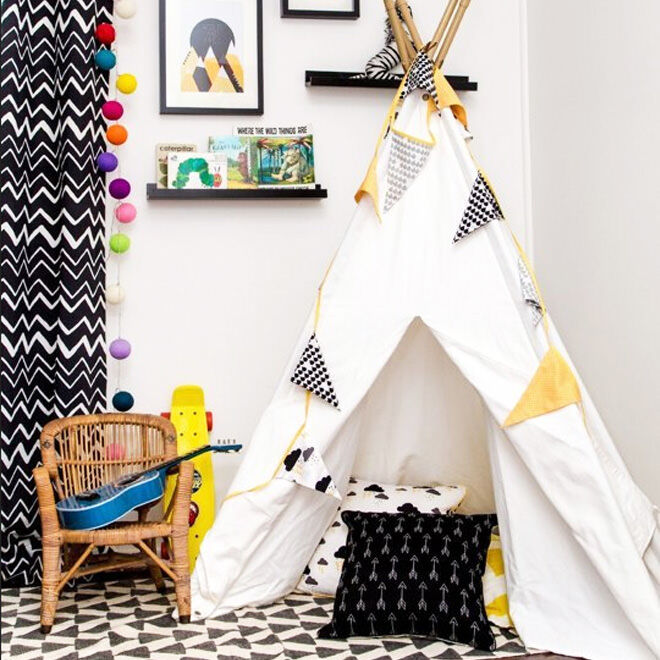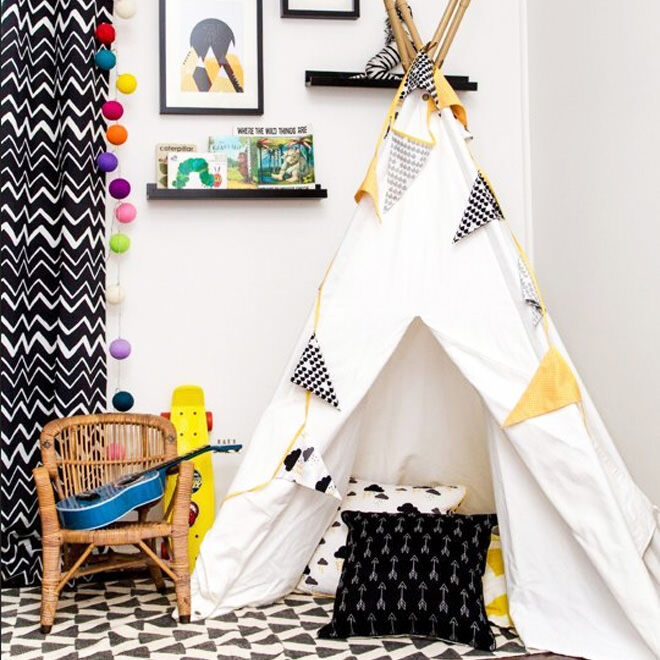 This terrific teepee looks so inviting you might find us hiding in there with a book ourselves! (via Apartment Therapy)
Climbing into Narnia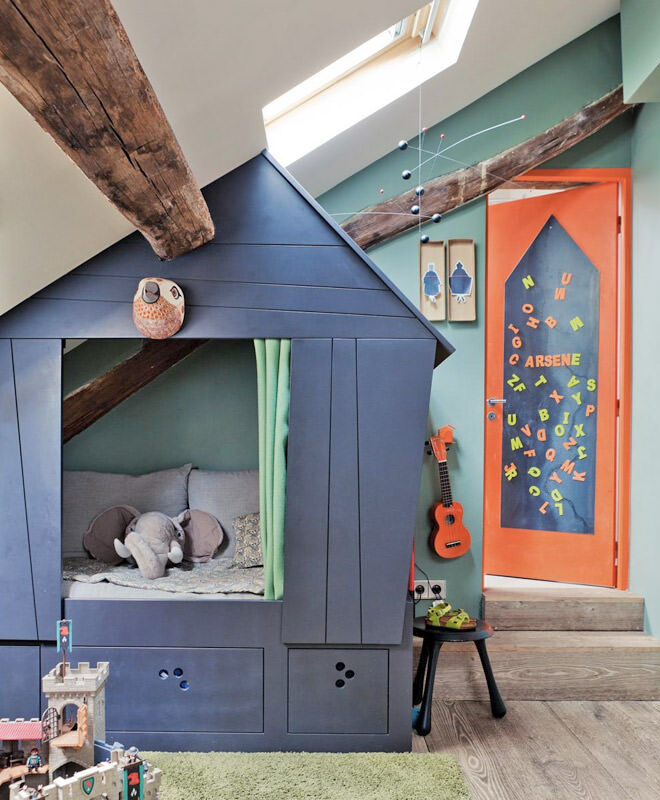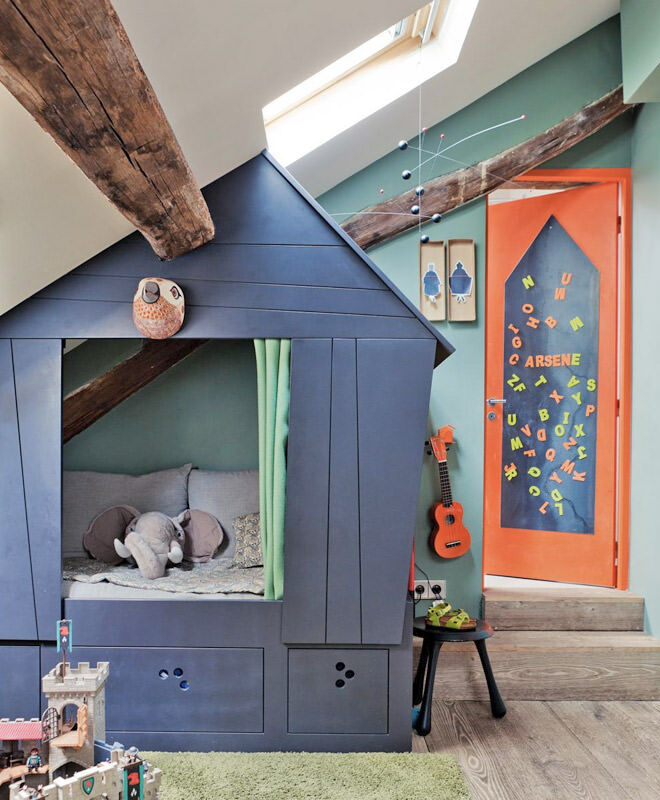 Having architects as parents is sure to win you the BEST. BEDROOM. EVER. Complete with a custom-built cubby house/bed this lucky little boy has everything he needs for reading and dreaming. (via Eclectic Living Home)
Curtain call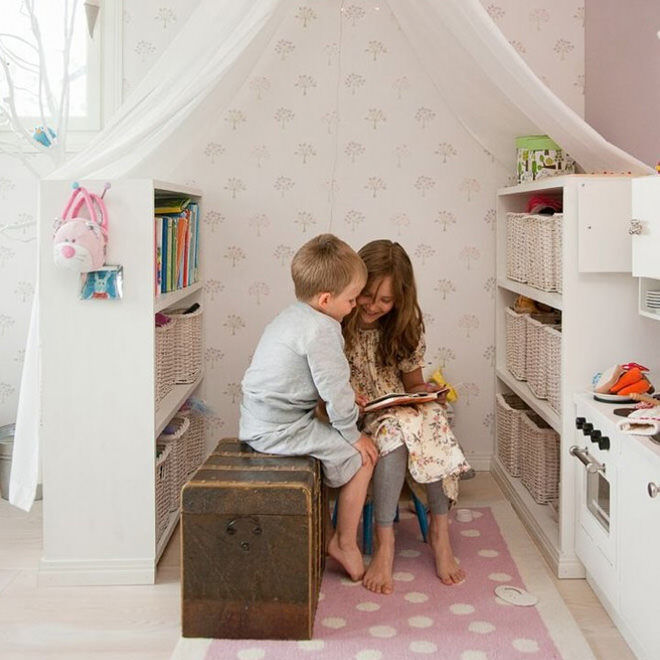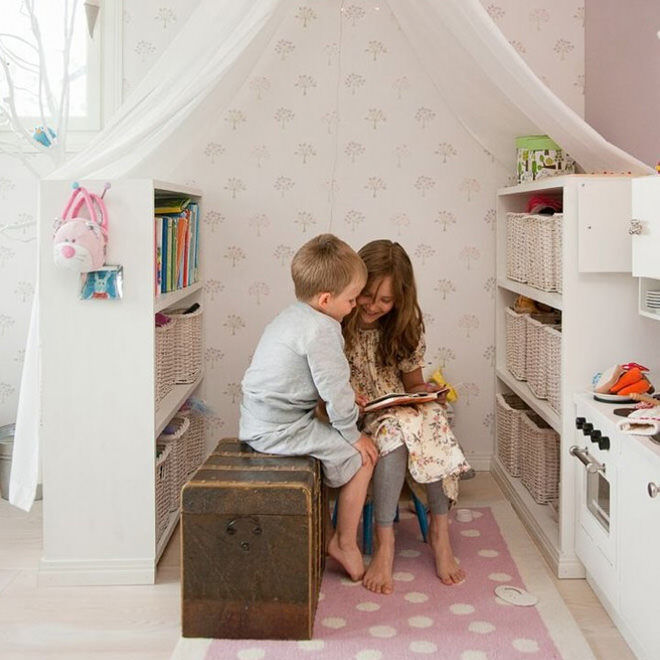 The soft curtains draped between these two bookshelves add a touch of theatre to this cool nook. (via Villa Vaahtokarkin Tarinoita)
Daytime drifting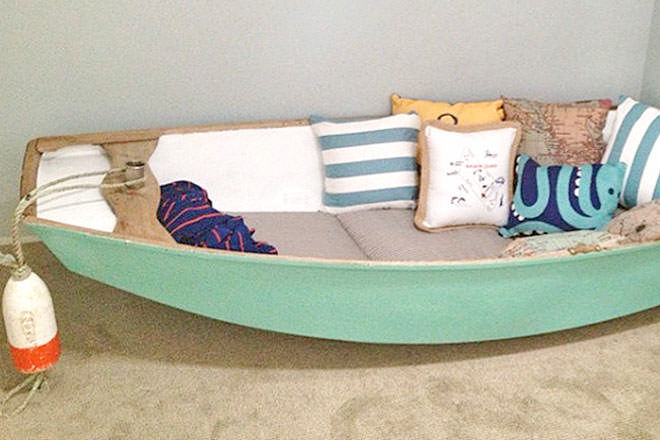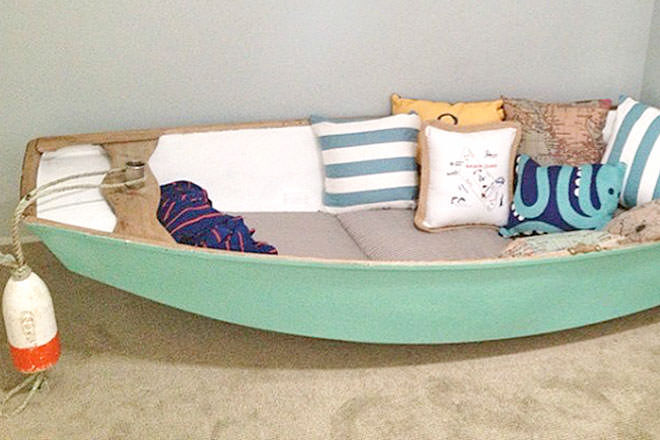 All aboard! Up-cycling something old to something shiny and new is one thing, but turning an old boat into a kiddies reading nook is just pure genius. (via The Typical Mom)
READ MORE:
• How to help your child learn to read
• What's your name? 10 ways to get kids writing their name
• 13 fun ways to learn the top 100 sight words