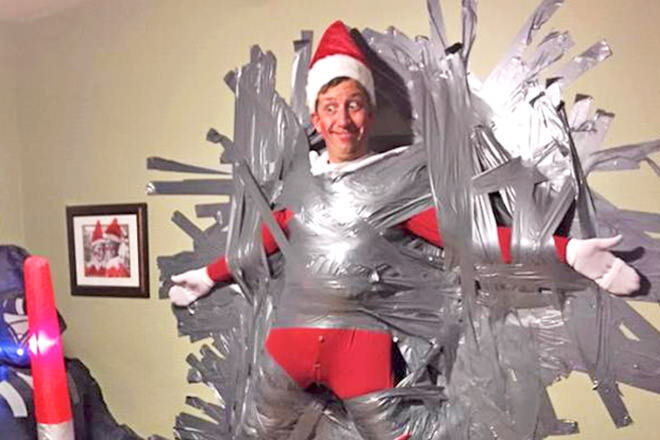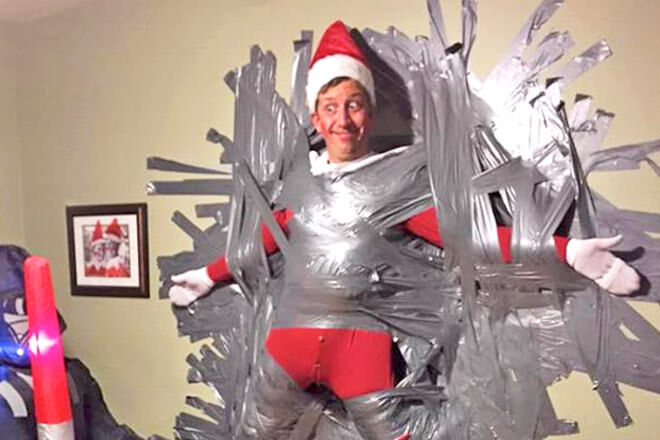 Think your Elf on the Shelf creations are a little 'out there'?
Joe Wynberg, an American dad of four, has taken the festive tradition, to a whole new level by turning himself into a giant, real-life Elf, named Fle – Elf spelled backwards. His crazy antics have people everywhere in stitches as he replicates the most infamous Elf on the Shelf poses with hilarious outcomes.
Joe's wife, Megan, has been keeping Fle's growing fan-base updated by posting daily reports of his (mis)adventures on her Facebook page. We think it is safe to say that this dad has won fans worldwide with his genius efforts to *literally* bring Christmas to life for his family!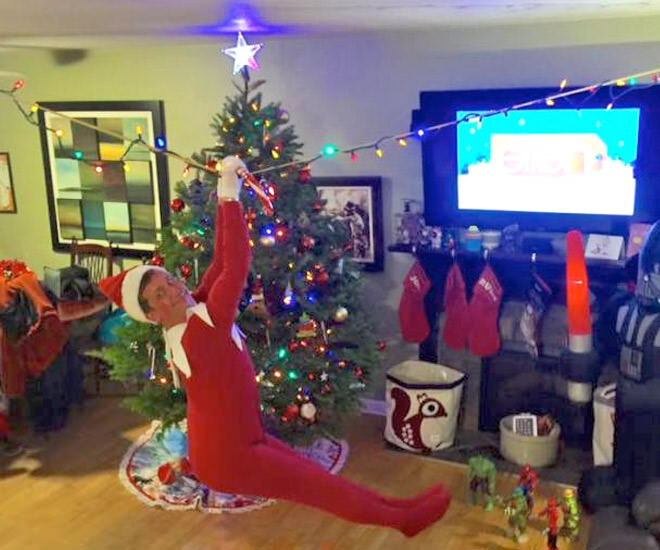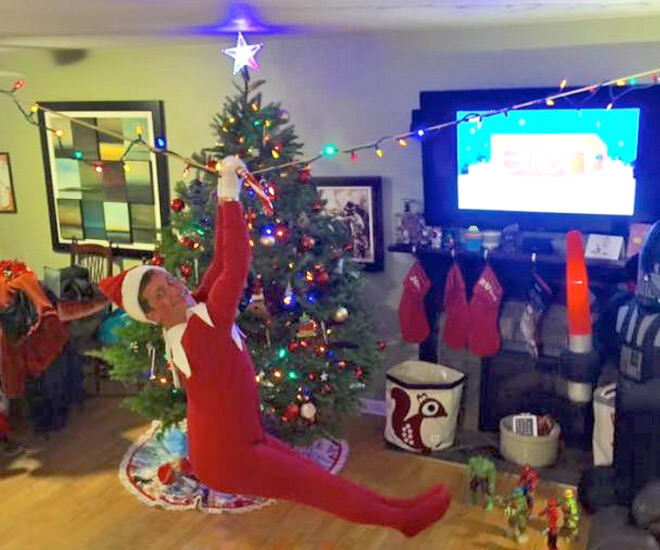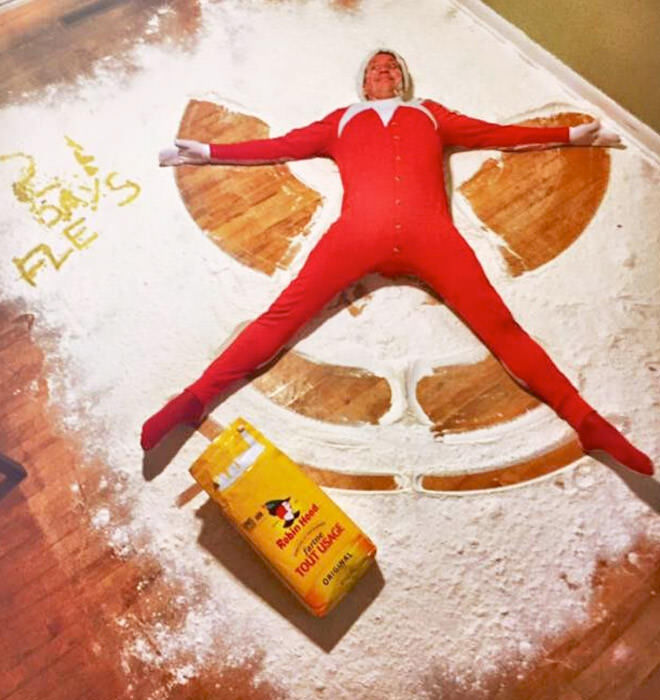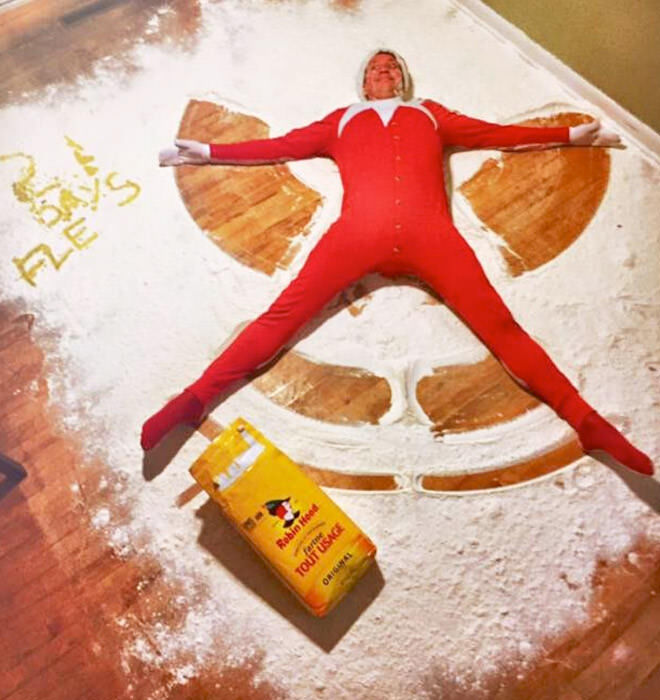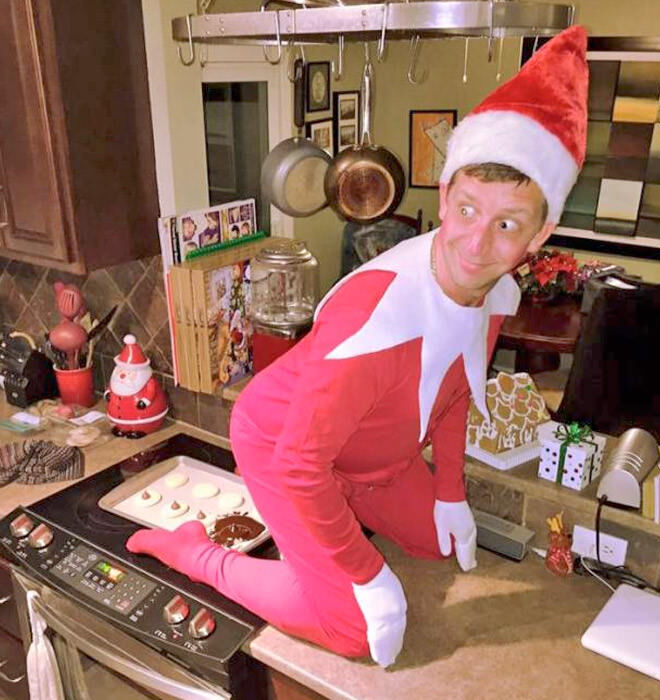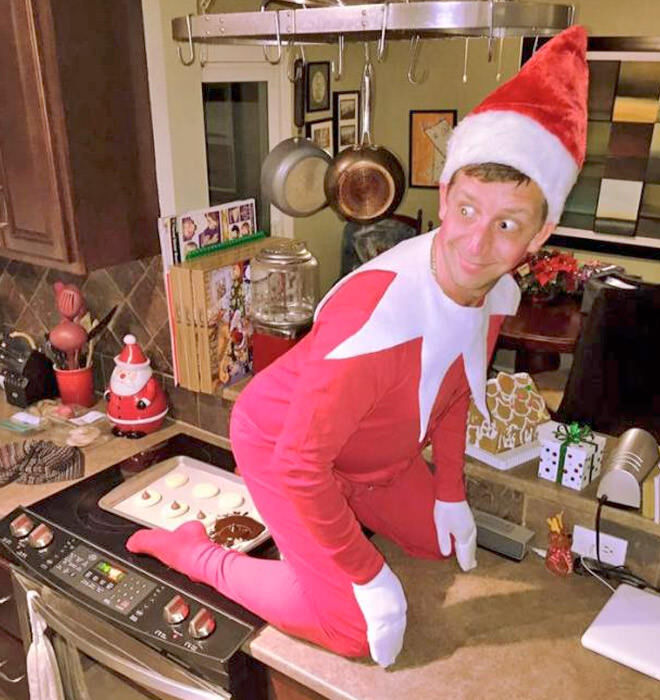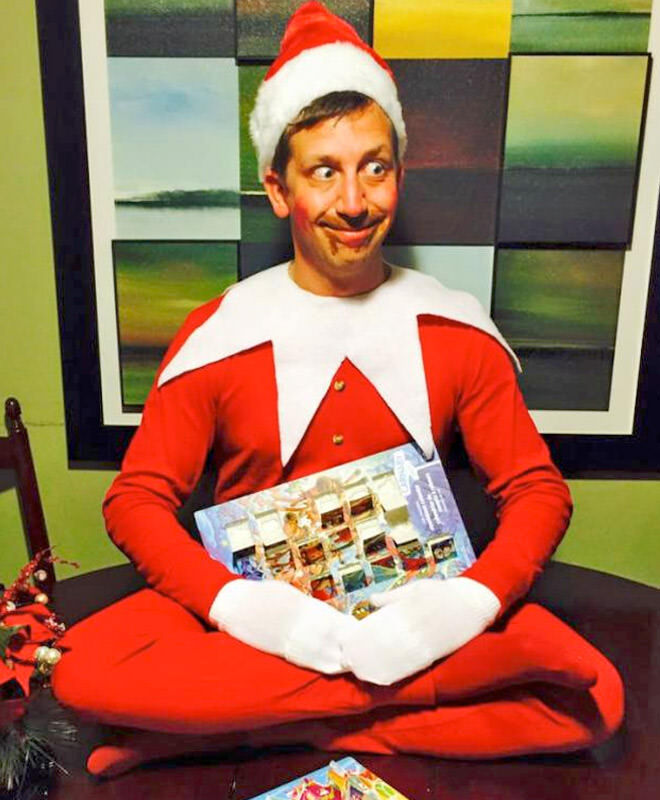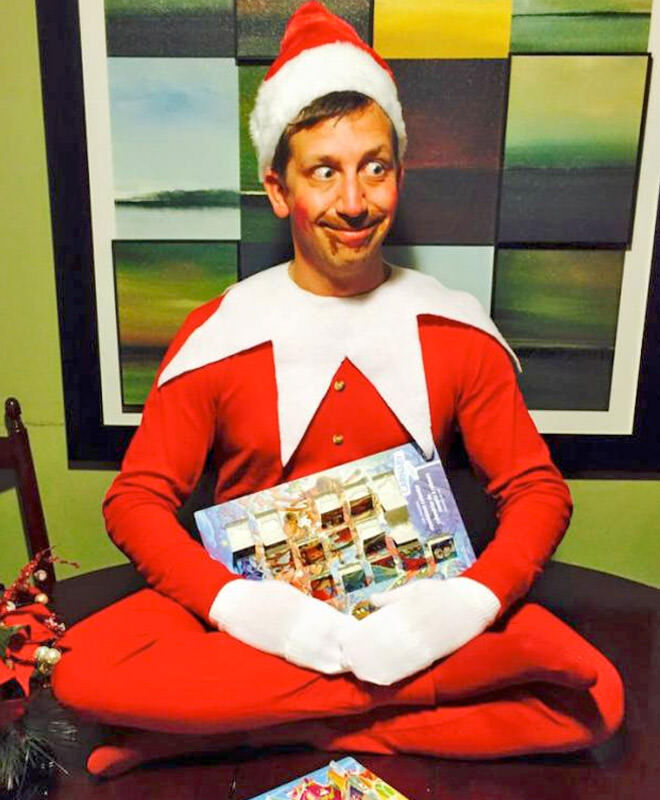 (images via Megan Wynberg)
---
WIN A $300 ELF PROPS PRIZE PACK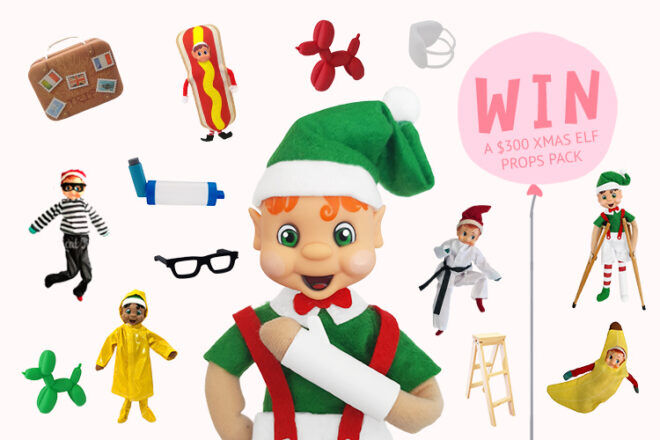 One (1) lucky Mum's Grapevine reader will win two adult elves and 24 days of Christmas Elf props and costumes valued at $300.
Competition ends October 22, 2021.