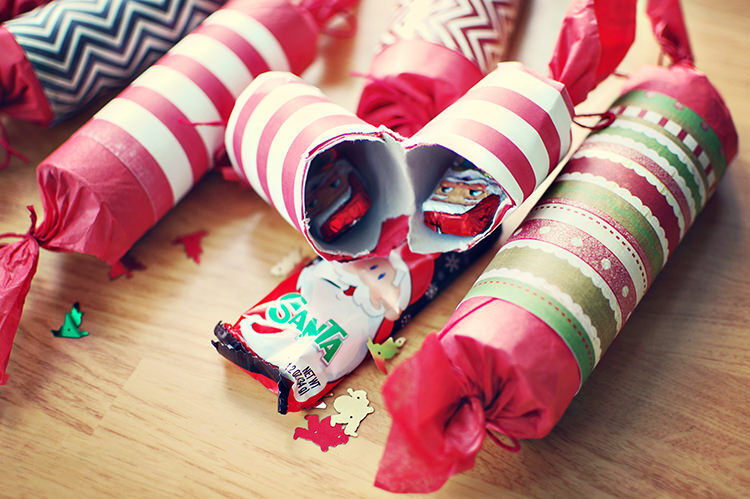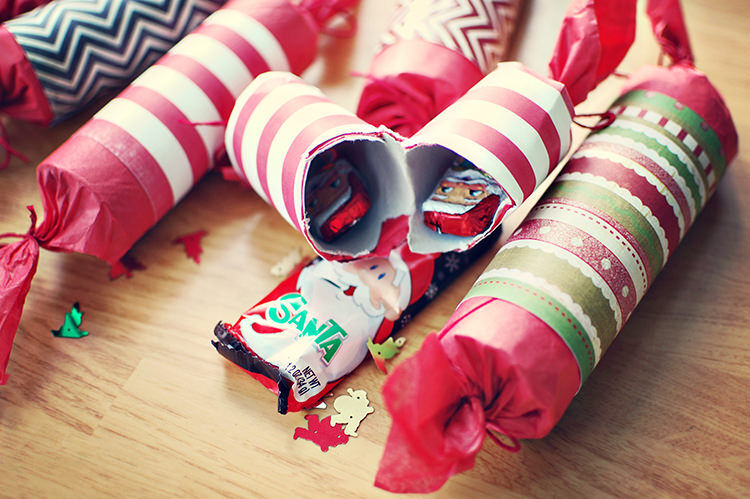 Want to add a little extra cheer to your Christmas table this year? Christmas crackers start the festivities with a bang, and creating your own at home will make the moment all the more special. Simply grab a pack of cracker snaps from Spotlight and get crafting!
We've scoured the web and found 12 DIY bon bons for your fun festive feast.
READ MORE:
• 9 Christmas tree decorations for mini makers
• Deck the halls: 19 fun alternative Christmas trees
• 12 DIY Christmas table hacks that will wow your guests
Step-by-step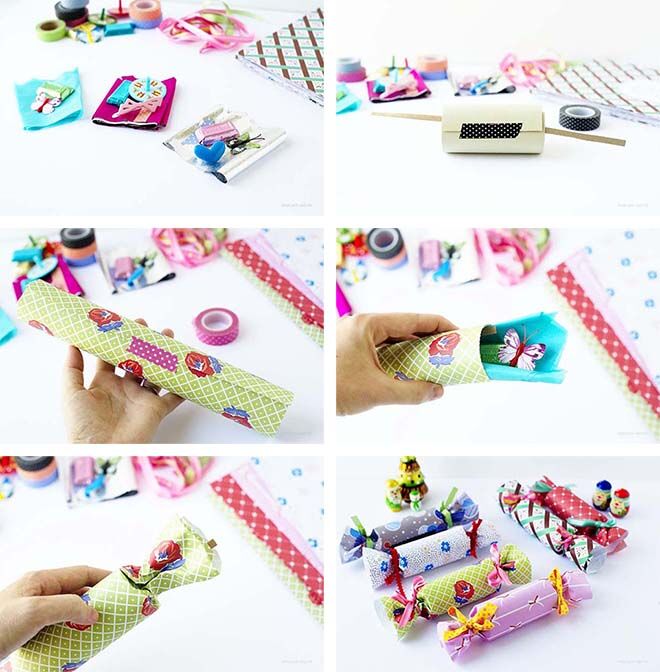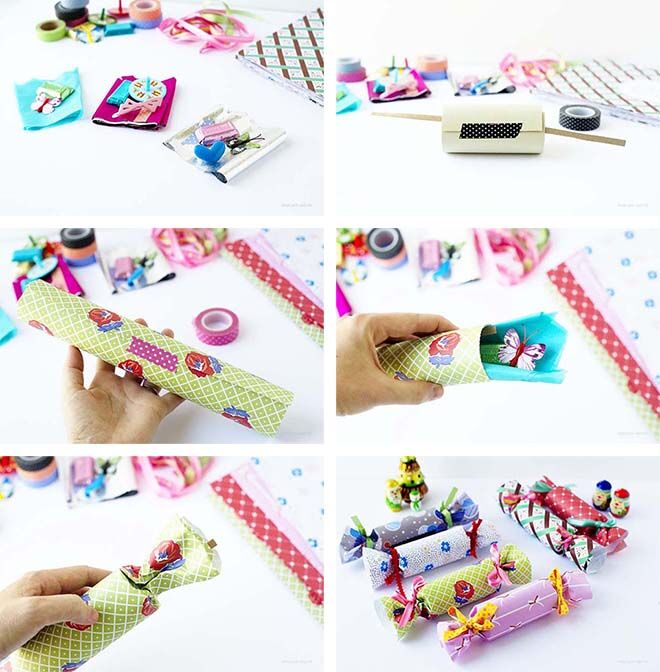 How cute! Frankie makes it easy to put your own Christmas crackers together with these simple step-by-step instructions. There's even a tutorial on how to make your own paper crown!
All that glitters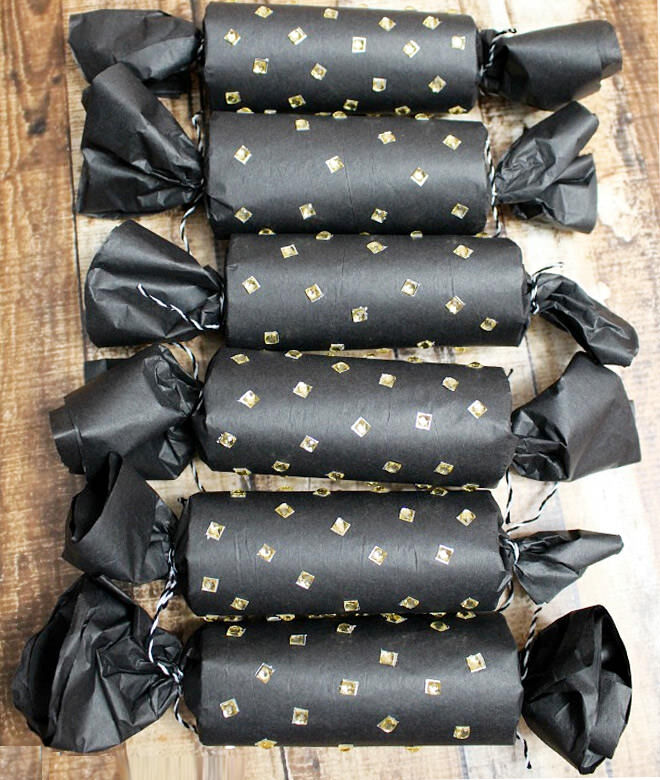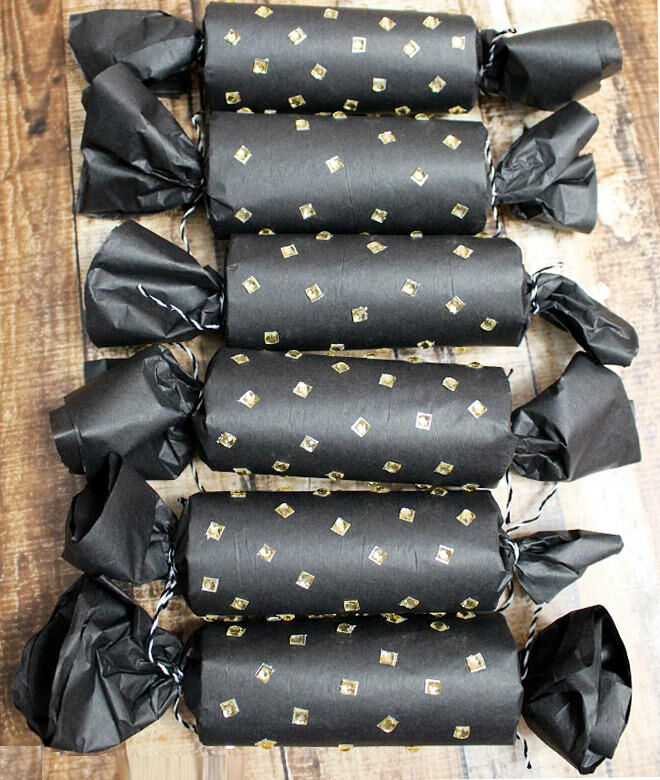 For a more modern look this Christmas try making monochrome and metallic crackers. Moms and Munchkins added chocolate to the middle of these bad boys which made for a yummy surprise for everyone!
Wrap them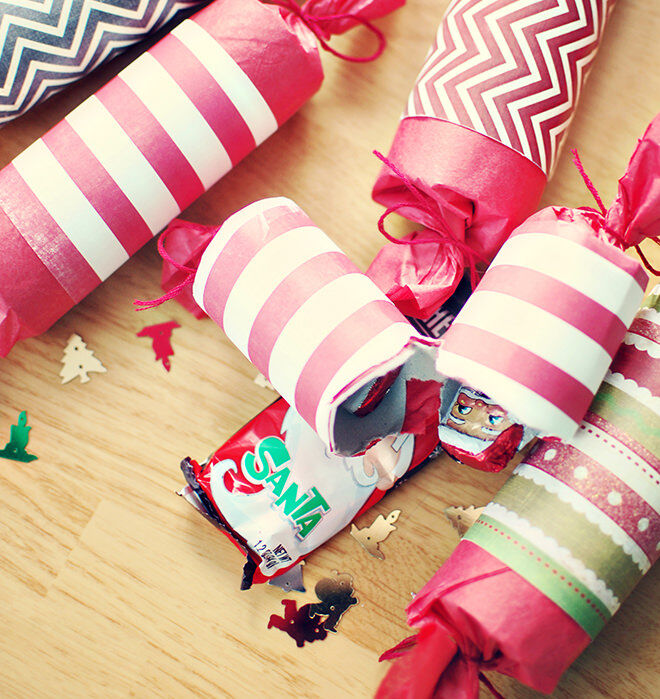 When the house is chock-a-block with gift wrap here's a way to use up any leftover paper. Wallflower Wonderland used different christmas wrapping paper around each cracker and filled the middle with confetti. Easy!
Tie them up with tissue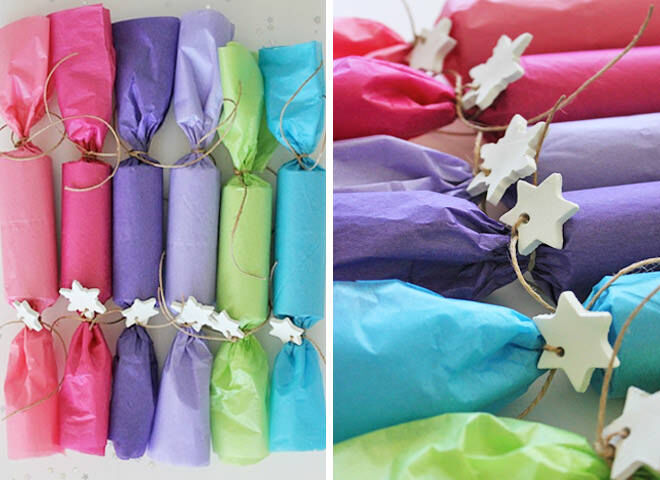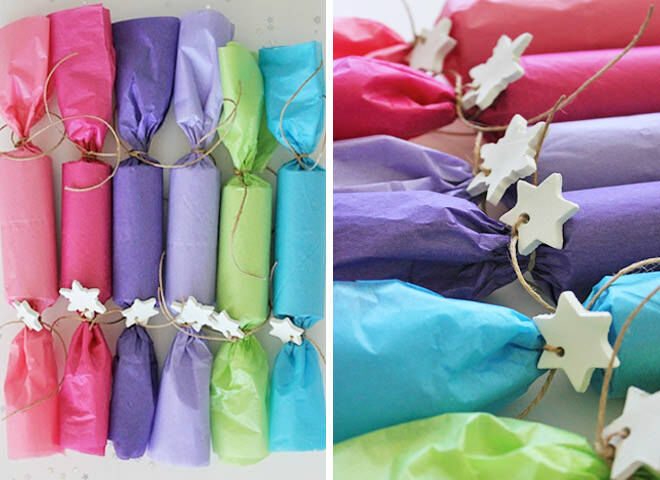 Tissue paper is a great way to make crackers. It's easy to bunch at each end and can be tied without ripping. One Perfect Day uses lots of different colours but you could just use red and green for a more traditional look.
Pretty in pink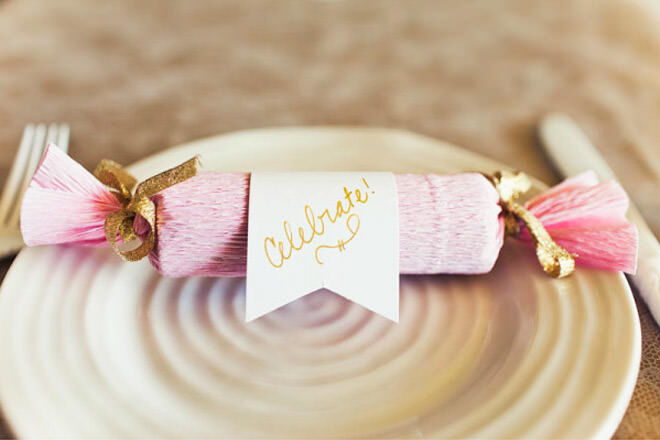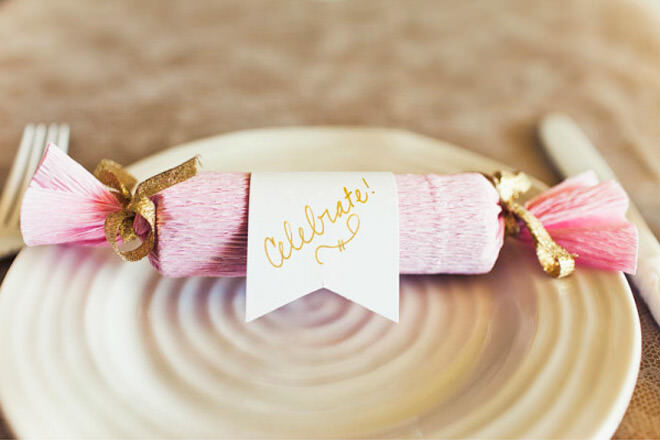 Filled with lots of pink candy these crackers by Style me Pretty are super sweet before and after the bang!
Tartan a good time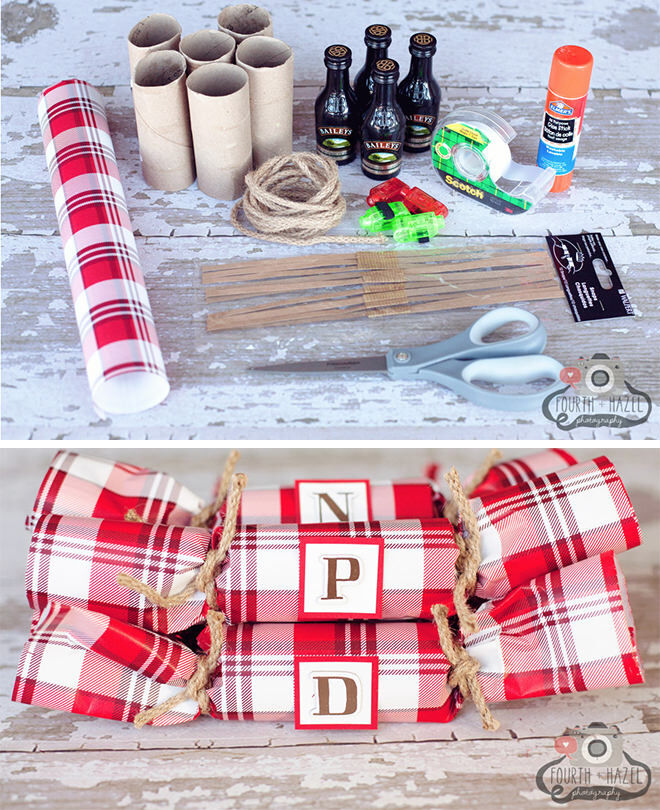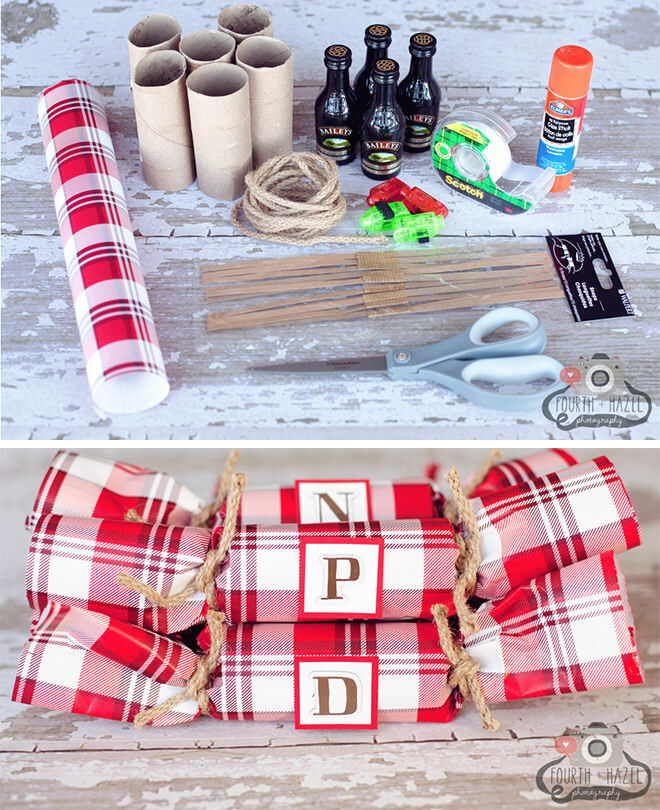 Fourth & Hazel filled her crackers with little bottles of Baileys. A great idea for mums and dads who like a tipple with their festive feast!
Wallpaper works too!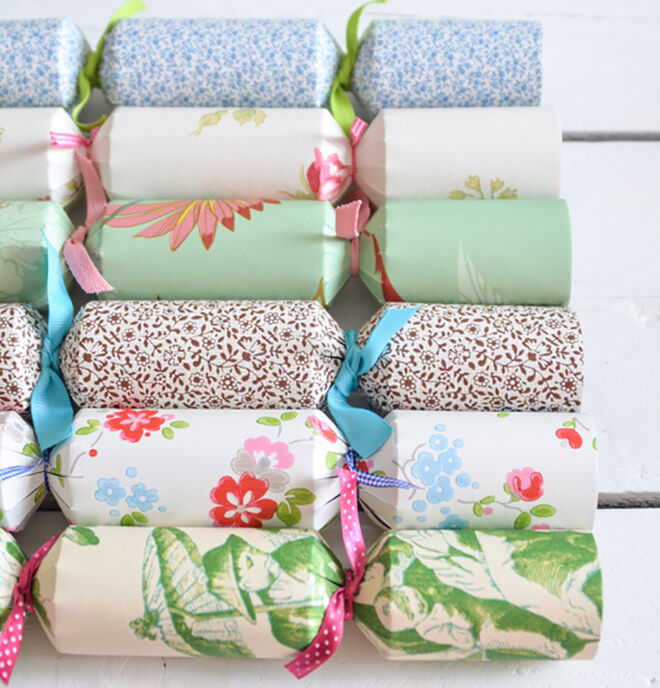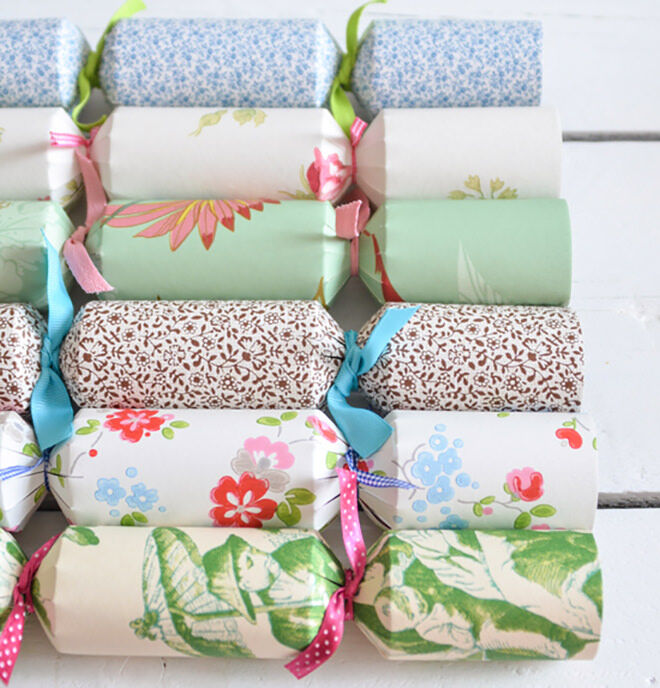 Yvestown uses wallpaper to make these vintage-inspired Christmas crackers. The wallpaper is stiffer than normal paper so these cute crackers sit like the ones you buy in the shop.
Printable templates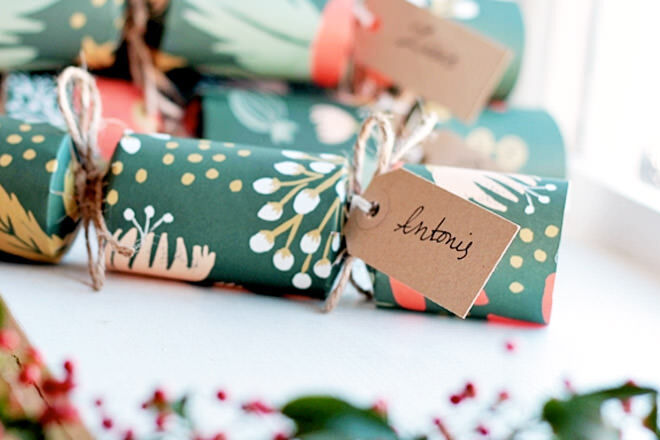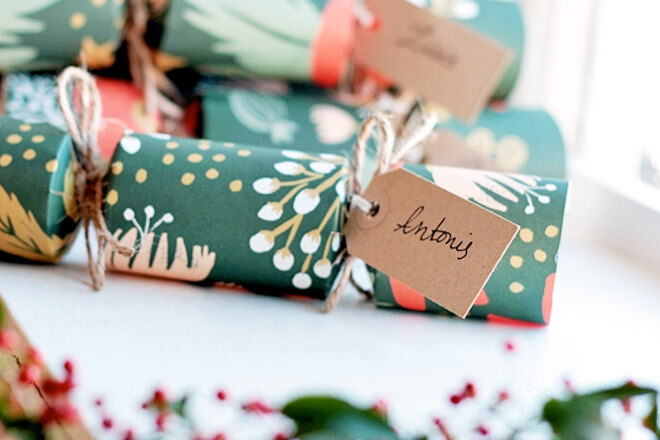 Using this printable template Eleanna Kotsikou gives you step-by-step instructions to make crackers with wrapping paper. They'll end up looking so savvy your family and friends will think you have bought them!
Brown paper chic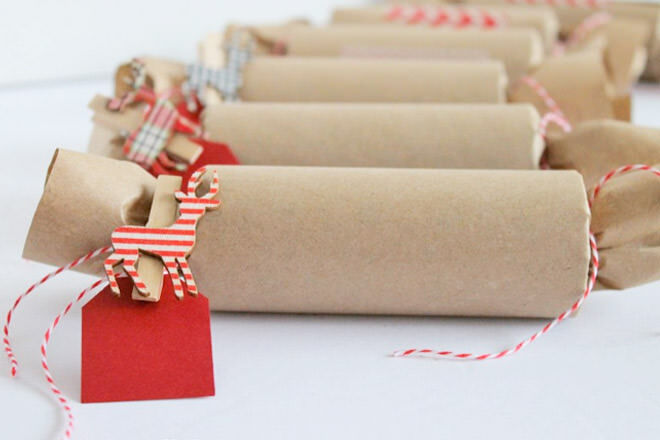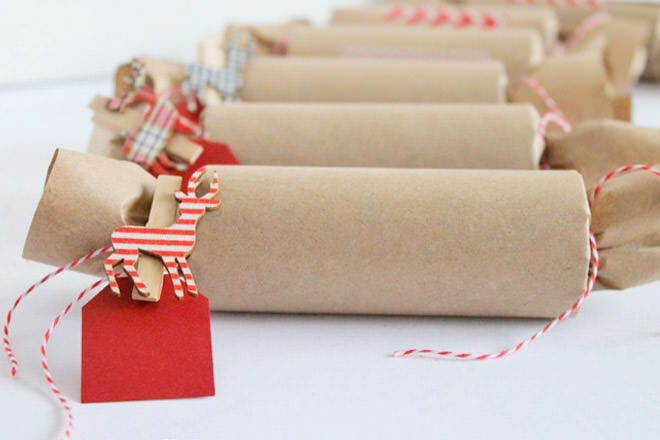 At Christmas time brown paper can be a real life saver. Twin Dragonfly Designs put mini moustaches, stamps and mini flashlights inside their crackers to keep the kids entertained at the dinner table – brilliant idea!
Double duty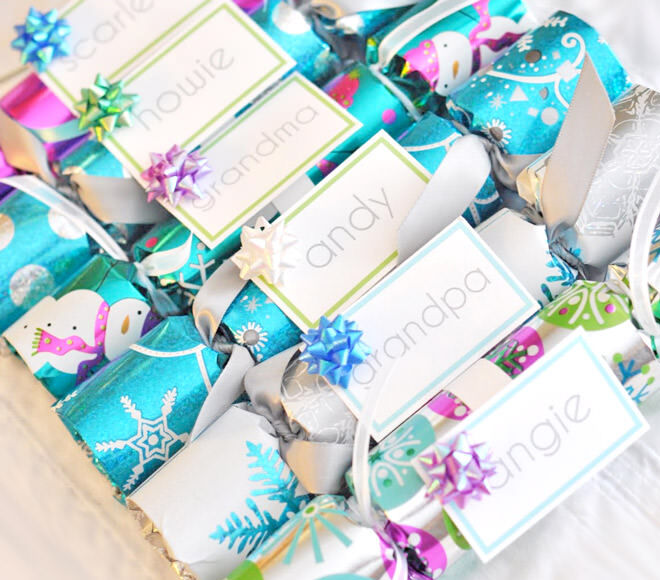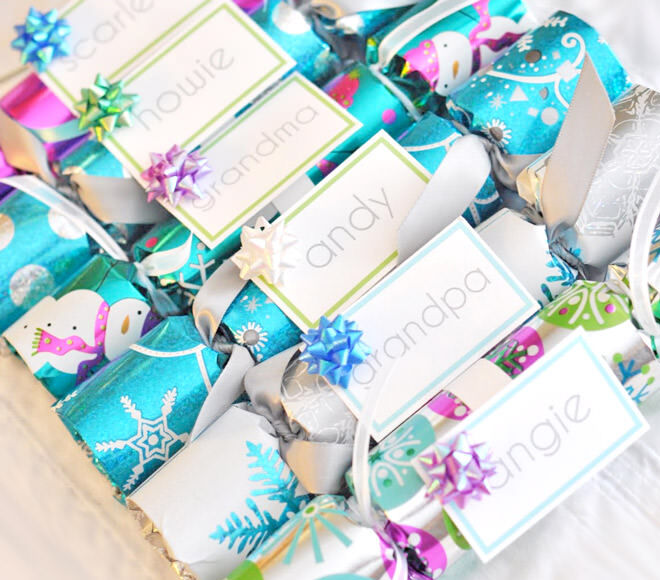 Homemade Christmas crackers can double as a place setting for your table. This and That added names to theirs but you could even add individual gifts that you know your guests will like.
Add a dash of pink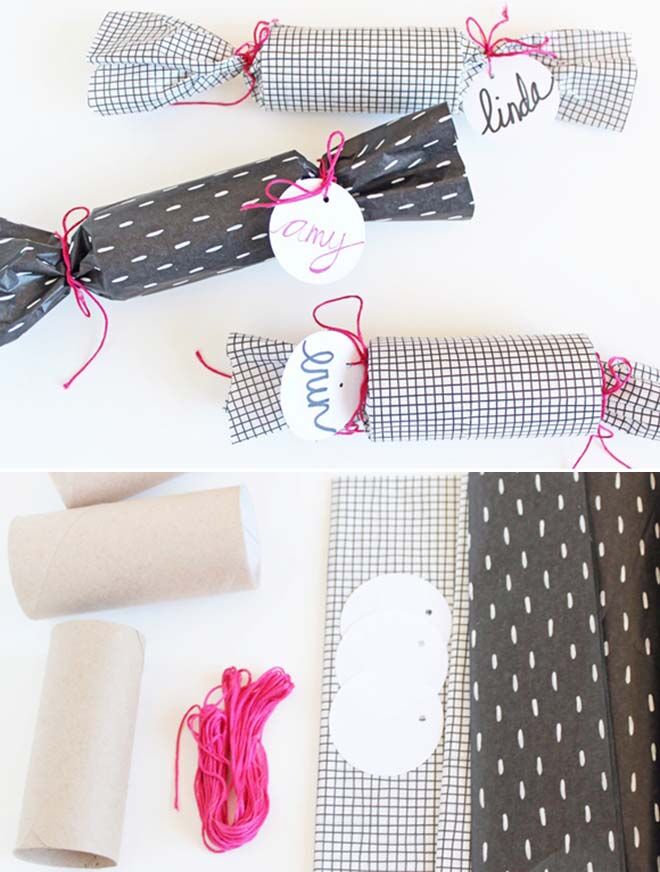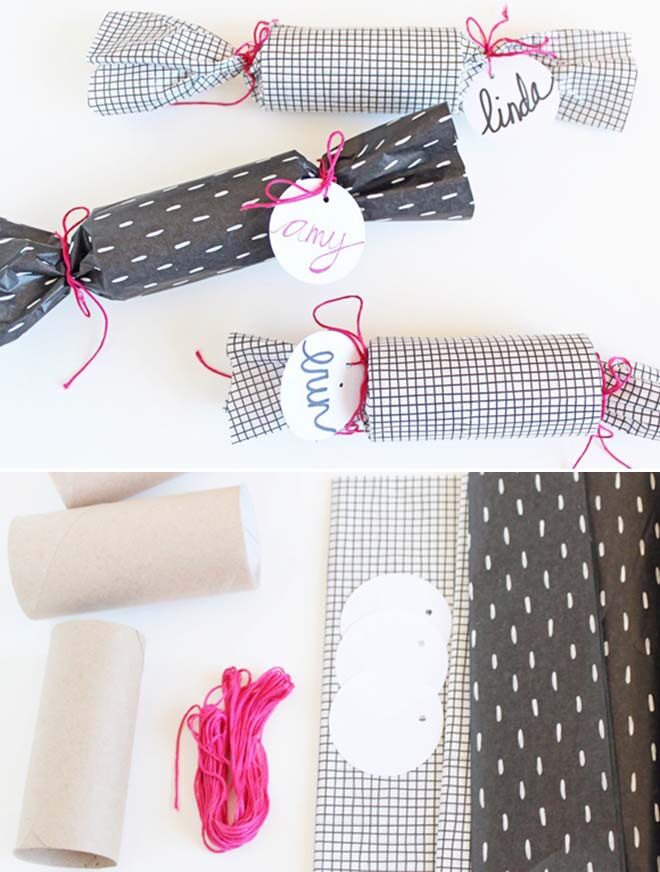 Using a little decorative tissue paper Thoughtfully Simple makes these look awesome and they require no expert crafting skills!
Print them off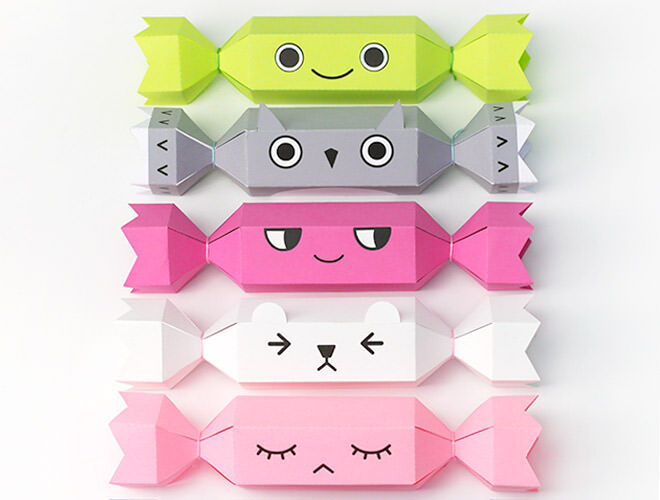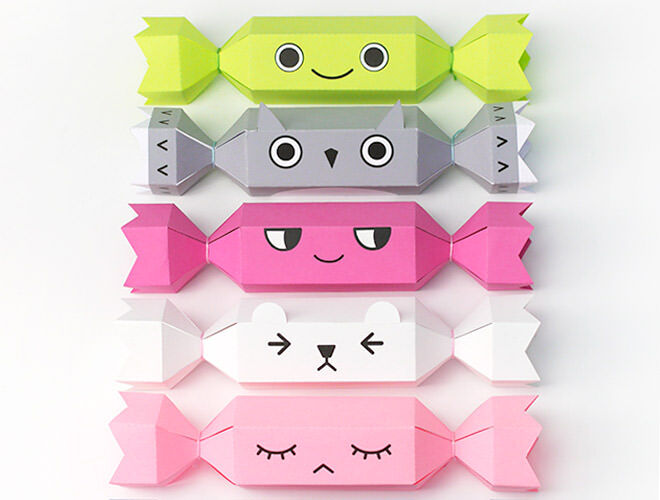 Print these little cuties off from Mr Printables and you'll be all crackered up and ready for the big day.
READ MORE:
• 9 Christmas tree decorations for mini makers
• Deck the halls: 19 fun alternative Christmas trees
• 12 DIY Christmas table hacks that will wow your guests