Christmas is just around the corner and we couldn't be more excited! It's time to dazzle with decorations and bring some festive cheer into the home. We've done all the searching for you and found 16 great Christmas garlands you can whip up in a jiffy.
Here are 16 DIY Christmas garlands for the holidays.
Make one for free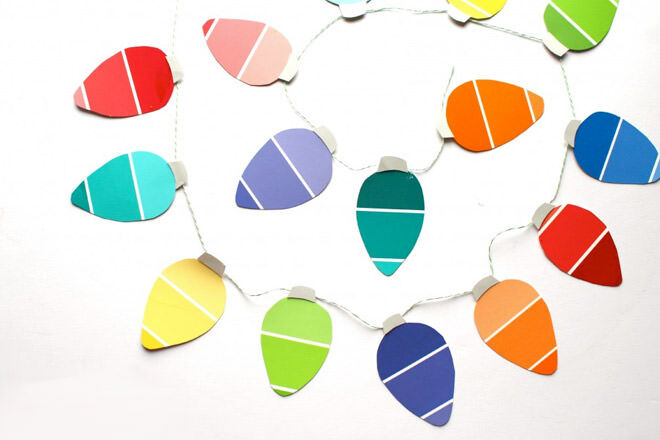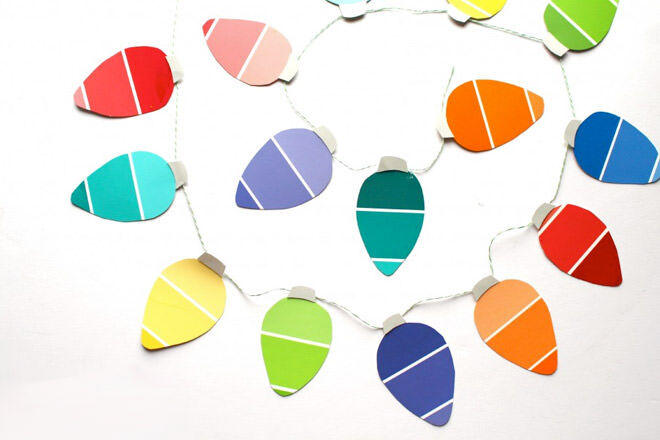 Turning paint chips into Christmas lights is fun and free! (via A Girl and a Glue Gun)
Rudolph the red nose reindeer

From Dasher to Cupid and Ruldolph to Vixen, all of Santa's reindeer will have fun on your mantle this Christmas. (via Proper)
Geometric garland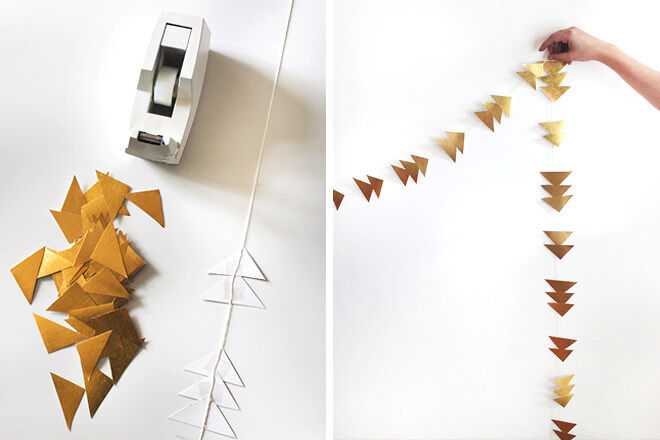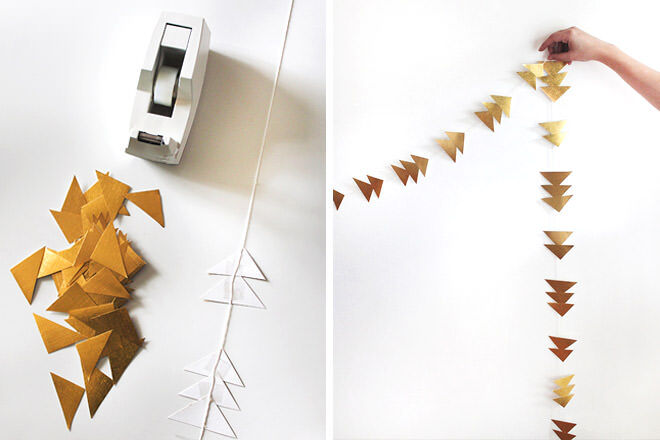 Triangles are bang on trend this season so give your Christmas decorating some edge with this gold angled garland. (via Almost Perfect)
Colourful tape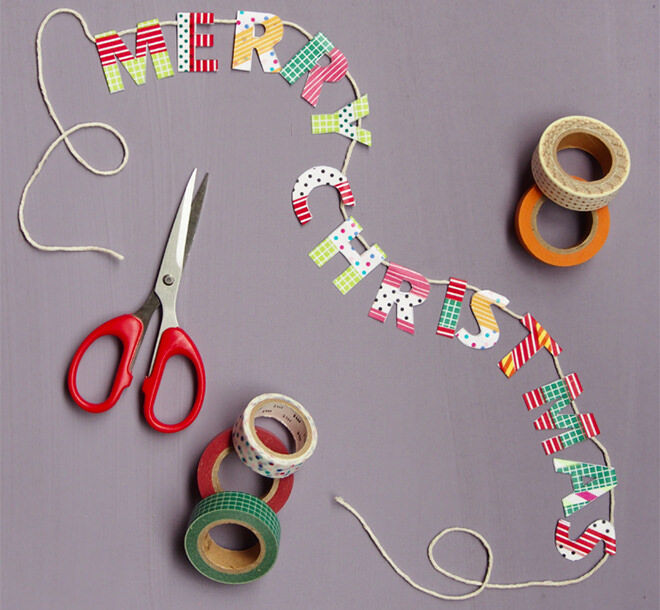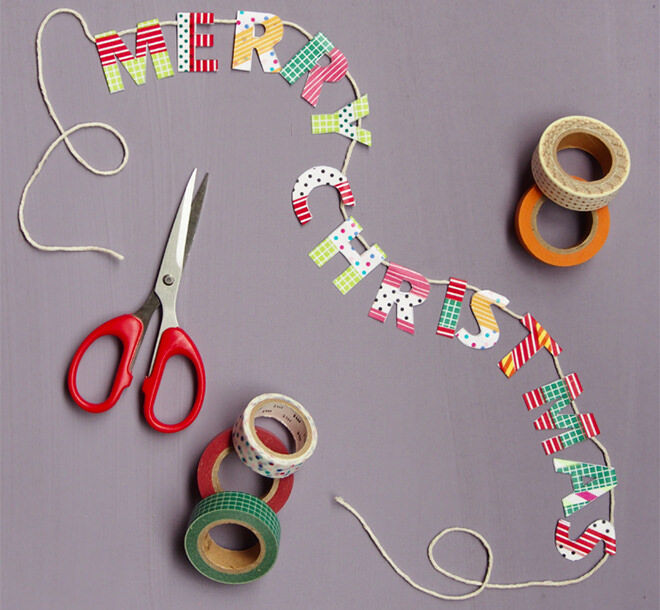 Covering letters in lots of colourful tapes is so easy the kids can do it for you! Your simple DIY Christmas decoration is sorted. (via Paper and Pin)
Easy does it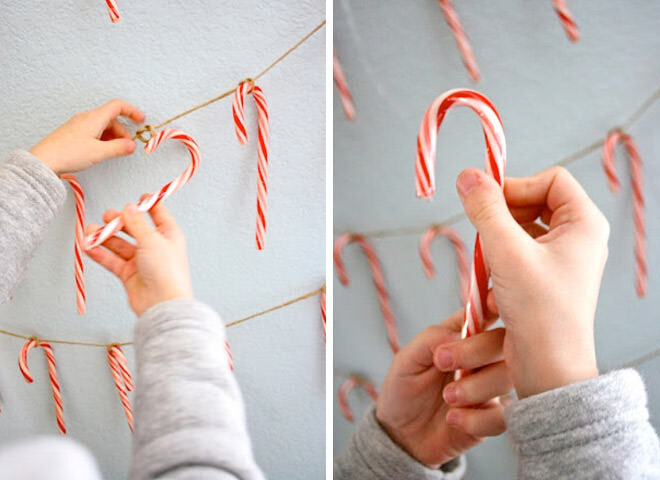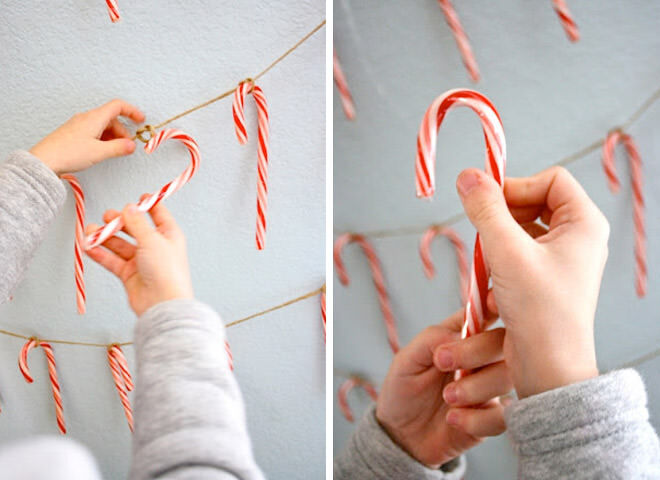 If the thought of DIYing just fills you with dread this garland is for you. Just store bought candy canes tied on a string. (via Dana Made)
Vintage design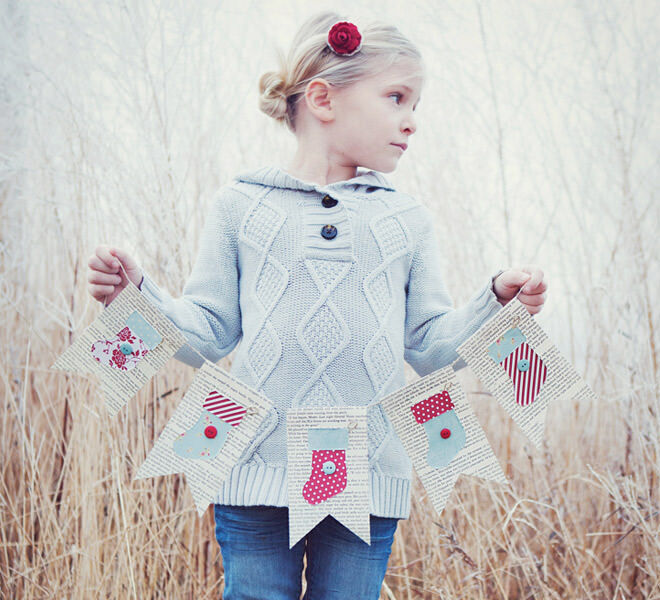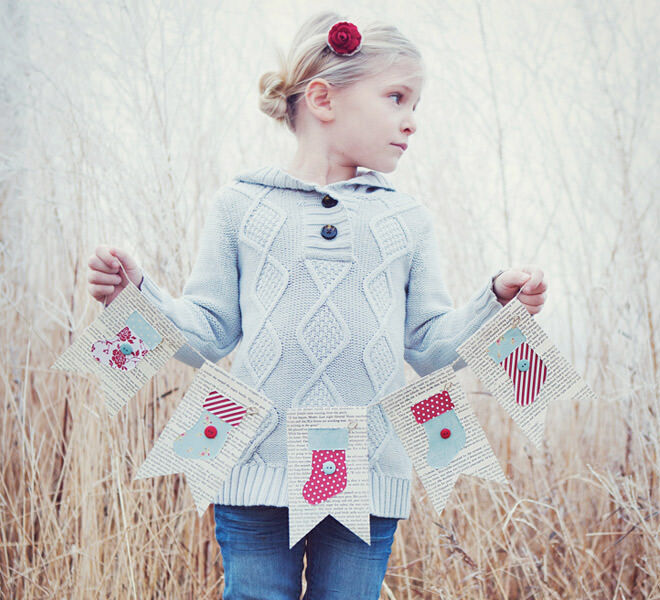 Using a Christmas story as the backing for this garland would make for a gorgeous and meaningful decoration this festive season. (via Shelterness)
Colourful felt trees

No sewing required just a hot glue gun and you can make cute little Christmas trees all in a row. (via It's Always Autumn)
Let's do the Twist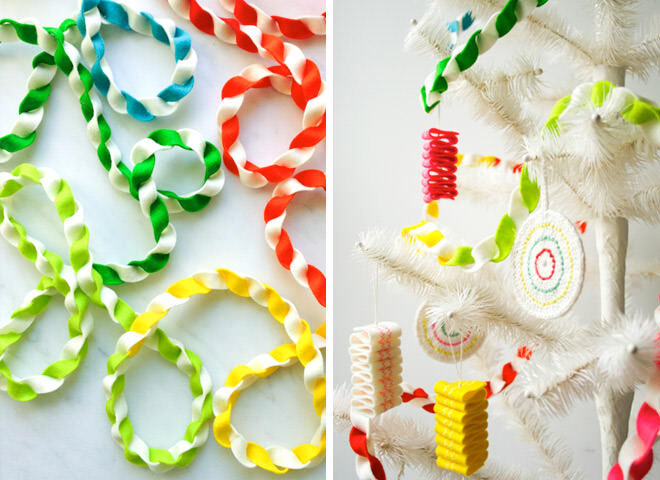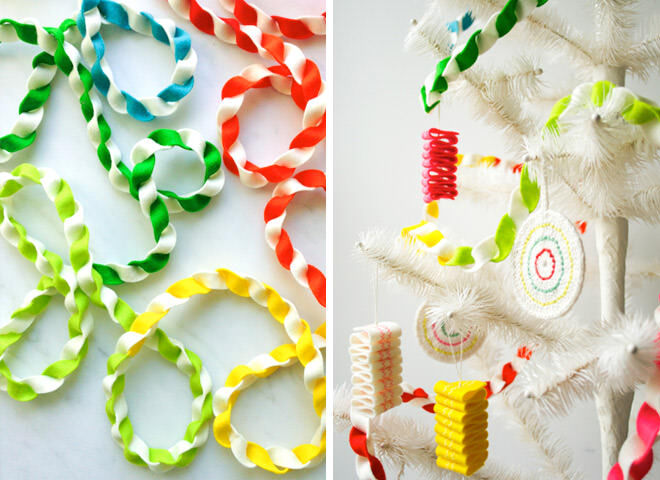 Twist your tree with lots of colour this Christmas. With strips of white and coloured felt you just twist them together to create these garlands. (via Purl Soho)
Scandi cool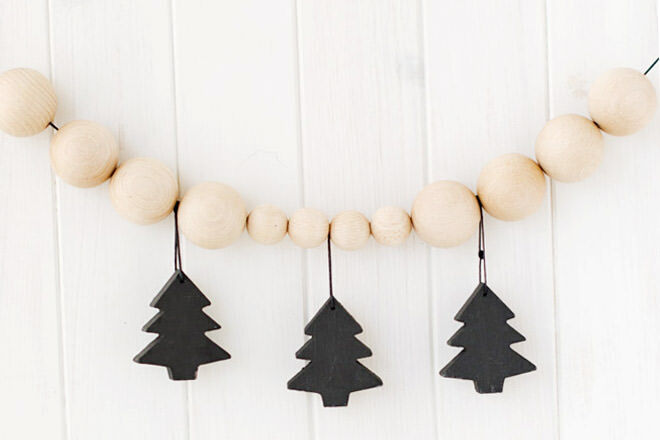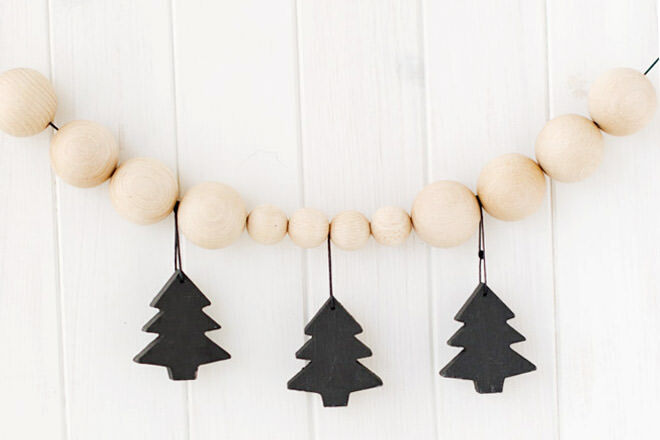 For a Scandi feel this Christmas, this garland is simple but has lots of design cred. (via La Trastienda de Liderlamp)
Just hanging around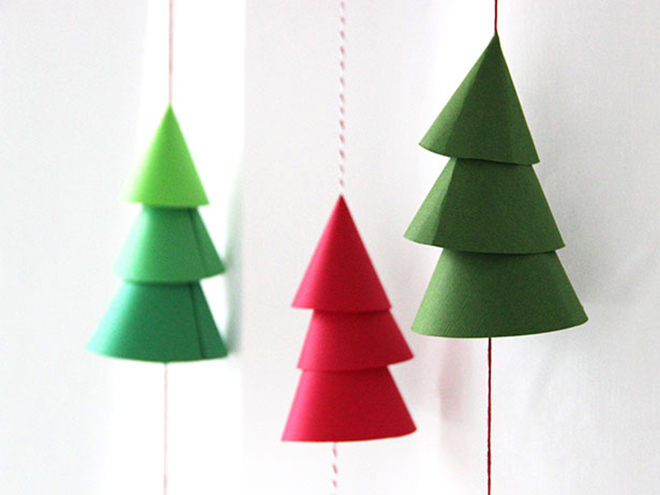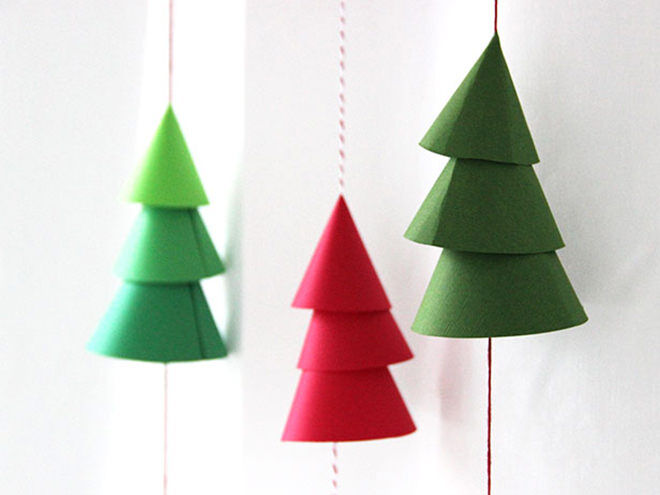 This garland is more vertical than horizontal. By running up and down the wall it makes it almost like a piece of art without the price tag. (via Made and Remade)
Don't bother baking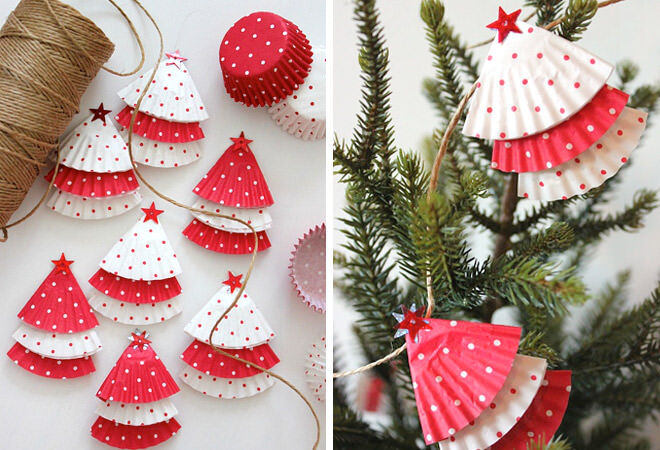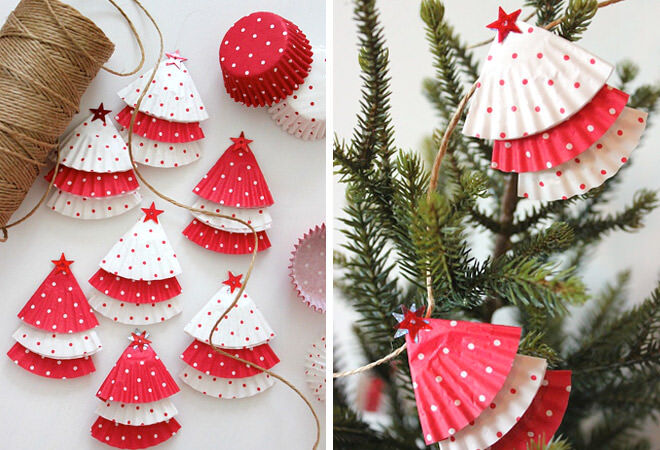 If your Christmas baking is more like Christmas burning then why not use the cupcake liners for a Christmas garland instead? (via One Perfect Day)
One for the tree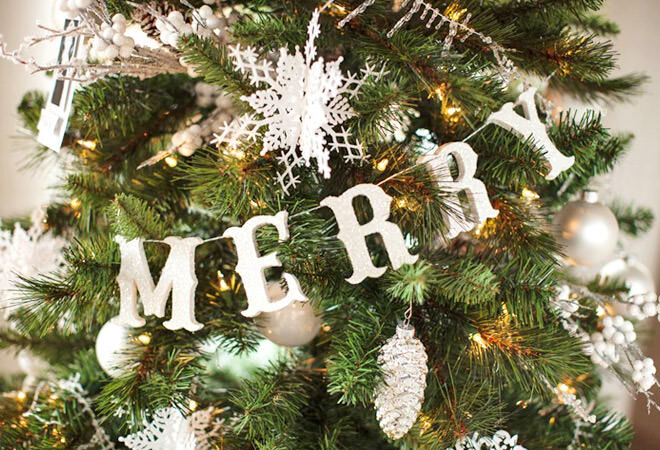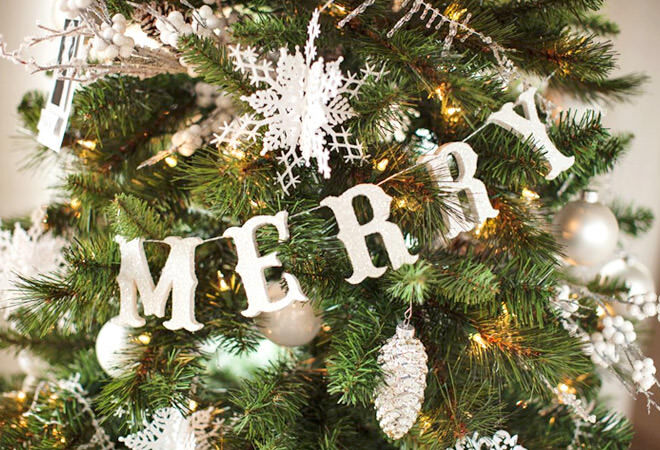 If you are looking for something different for your tree use a garland in place of traditional tinsel. (via The TomKat Studio)
Good enough to eat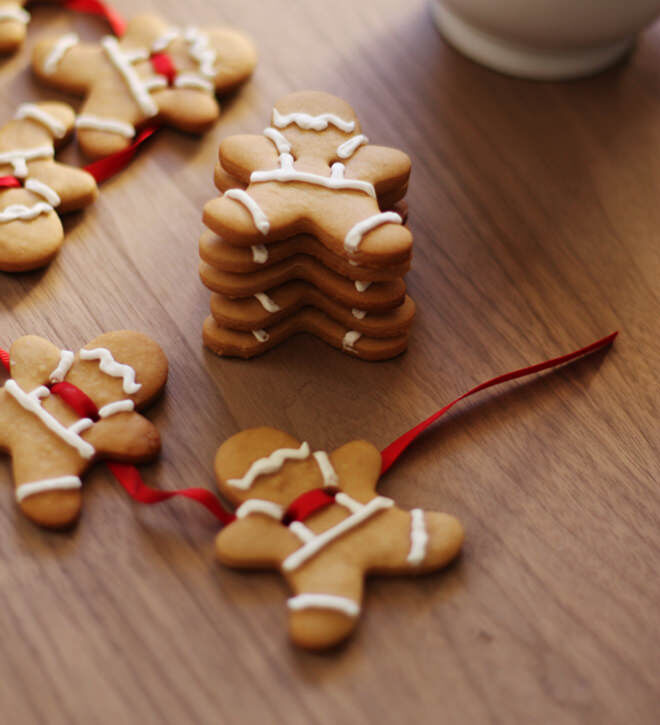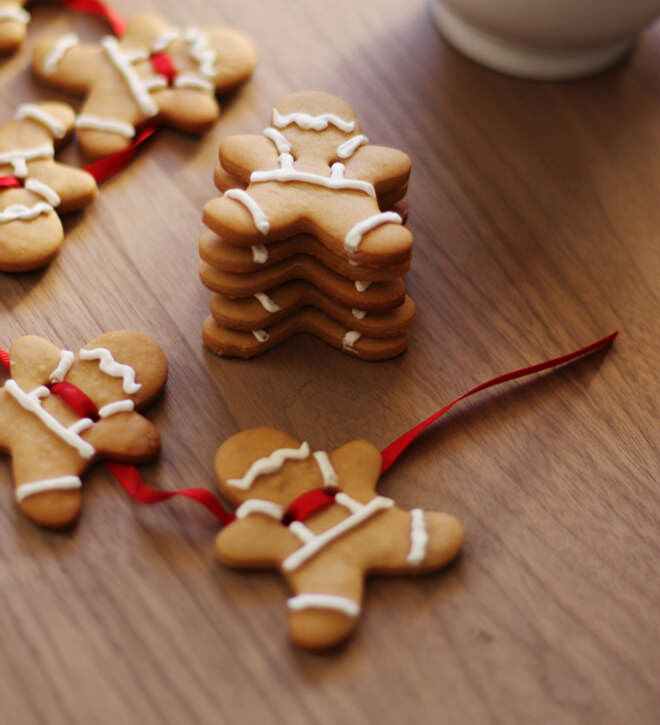 Get baking for an easy and edible Christmas garland. Just add little holes in your gingerbread men to allow you to hang up with a ribbon. (via Honestly Yum)
Ring the bell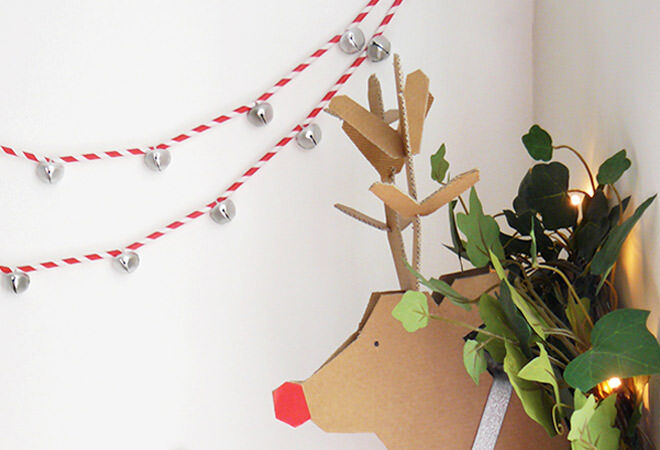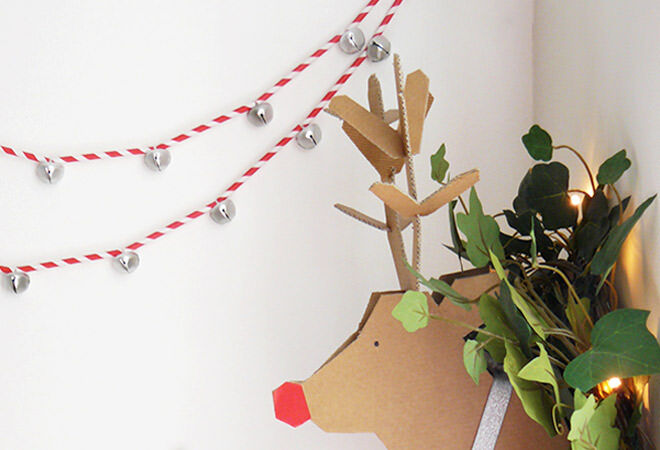 Who would have thought putting straws and bells together would work? Well, it does and it looks fabulous! (via Heart Handmade UK)
Glitzy cones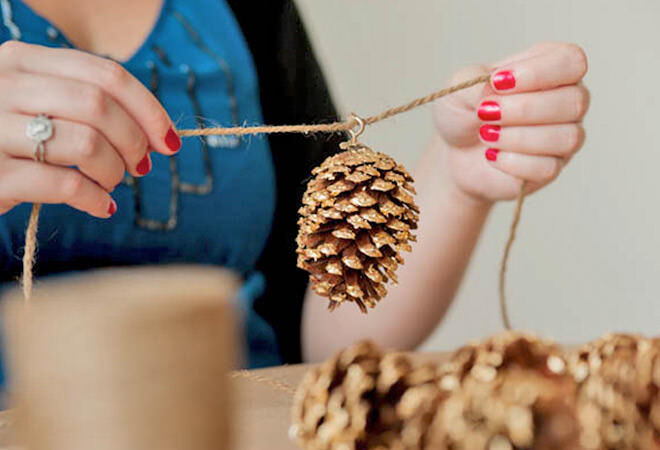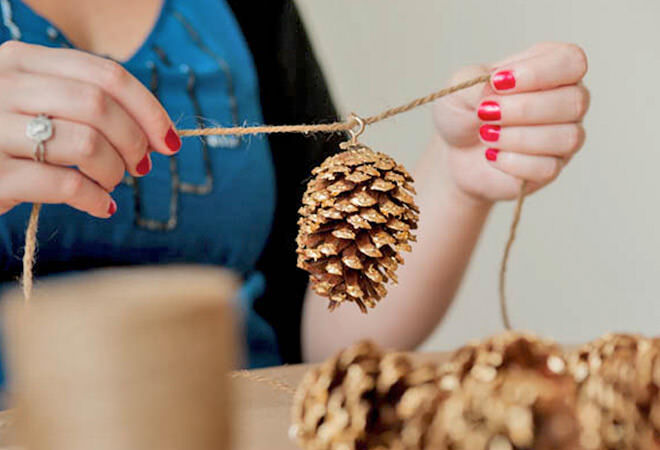 Adding gold leaf to pine cones makes them just a little bit more special for this extra special time of year. (via The Sweetest Occasion)
The bigger the better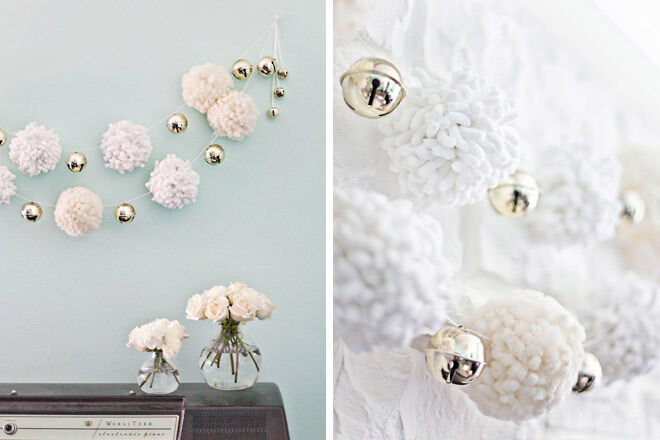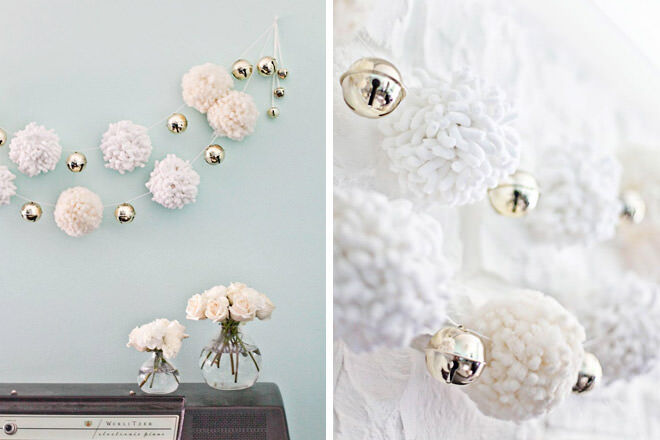 You can never go wrong with a pom! Giant pom poms with Christmas decorations is a winning combo this festive season. (via A Beautiful Mess)
Read next…
If you're looking for more inspiration for your Christmas decorations this year, here are a few more articles that you might like to read next.
• 9 Christmas tree decorations for mini-makers
• 19 fun alternatives to Christmas trees
• 10 DIY Christmas baubles to make with the kids