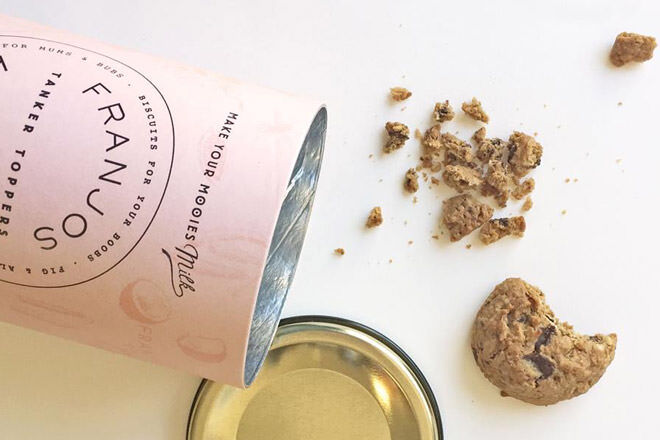 When you're pregnant or breastfeeding, they can hit at any time. Late afternoon, early morning, middle of the night, no time is out of bounds. Thankfully, when the munchies attack, Franjo's Kitchen have the answers to your snacking prayers!
There are Belly Bump Biscuits which are naturopathically designed and chock full of all sorts of nutrients for pregnant mamas, like fibre, omega 3, iron, calcium, b vitamins and zinc. They even have ginger to help fight that nausea!
And for your other bumps, there are savoury lactation crackers and sweet lactation cookies. With natural galactogogues said to promote lactation, these bikkies are designed to keep those tanks topped up.
Available from shop.franjoskitchen.com ($15.95)