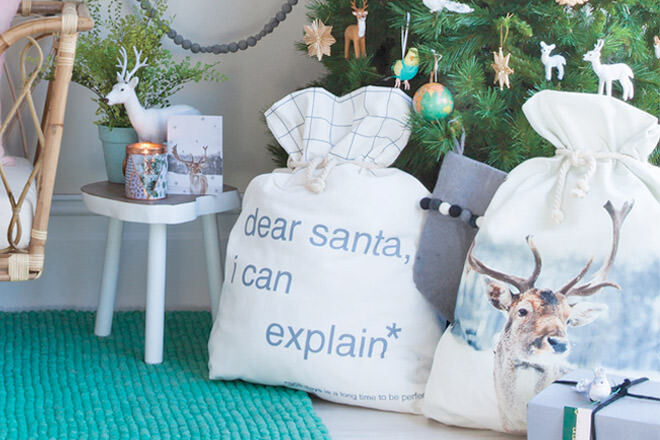 If your kiddies have been good this year, they should soon be expecting a little something-something from the big, bearded man in the red suit.
We imagine Santa's going to need a very big sack to hold the bounty of pressies he's been super-duper busy making over the last few months, so here are 15 fun and festive Santa sacks to help keep their stash under wraps.
Bright, bold & glitzy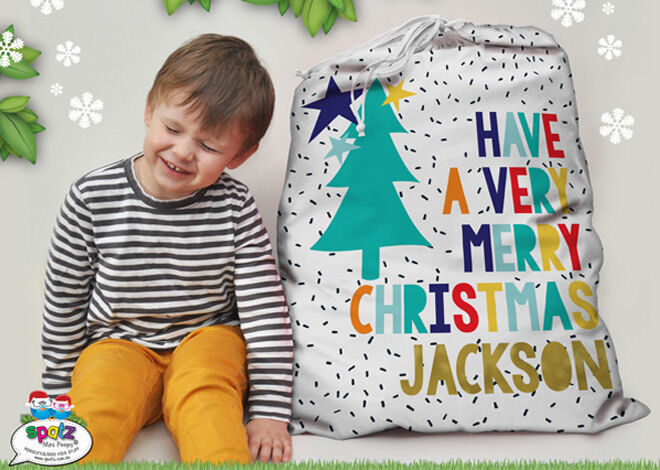 Spatz Personalised Metallic Gold Foil Christmas Sack ($49.95): This limited edition sack is bright, bold and can be personalised with metallic gold foil lettering.
Merry monogram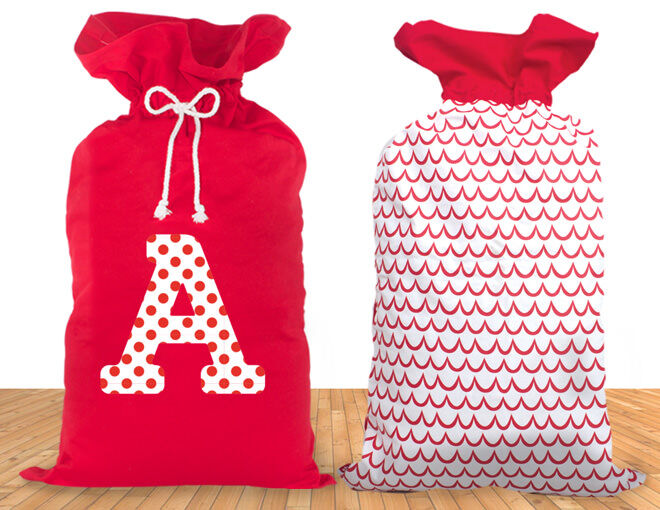 Stuck on You Monogram Sack ($49.95): This gorgeous red sack would match back with Santa's outfit perfectly.
Neon and gold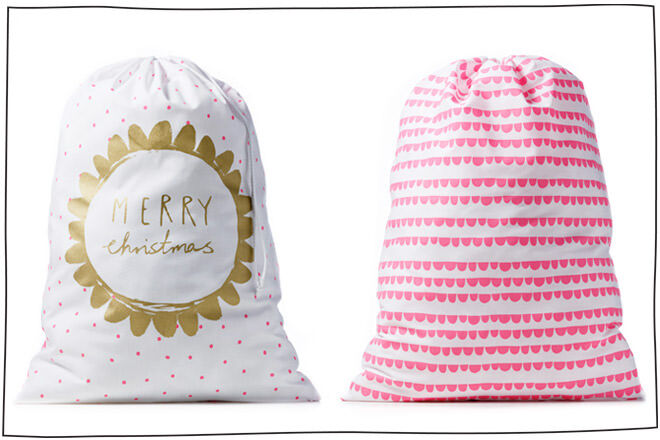 Adairs Neon Pink Santa Sack ($19.95): A neon pink pattern on the back and gold detailing on the front. What's not to love? And a great price point, too!
Modern treasure hunt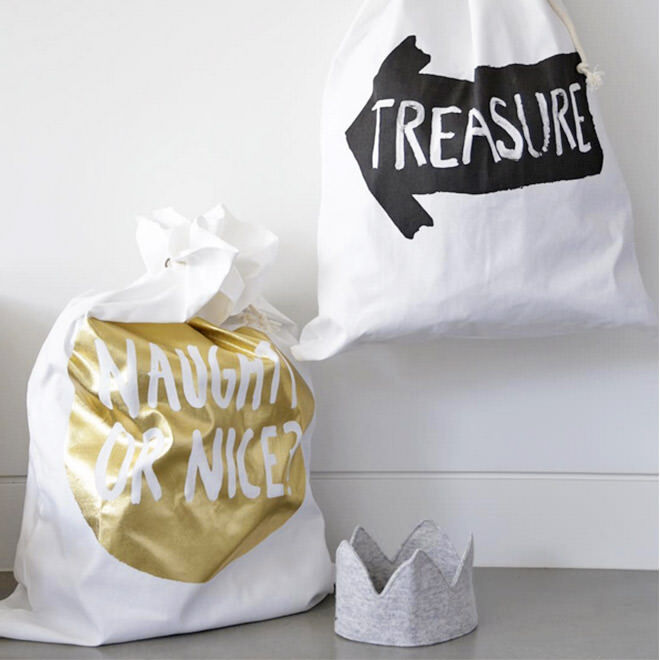 Our Lieu Treasure Sack ($39.95): We love these hip Santa sacks from Aussie label, Our Lieu. They're perfect for the modern day pirate with lots of loot.
Aussie animals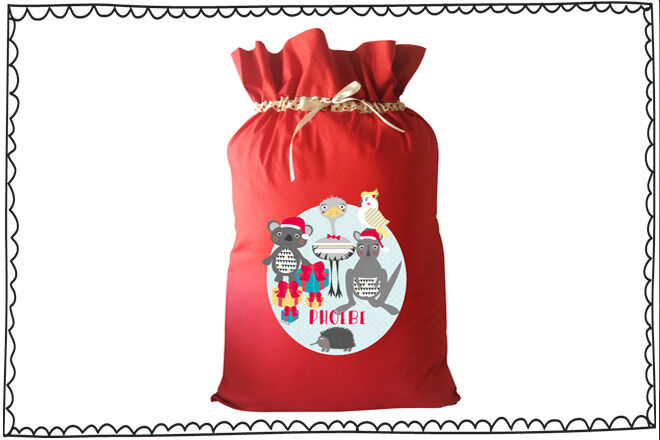 Kylie Loy Australian Animals Santa Sack ($44.95): This colourful sack features some very cool Aussie animals and can be personalised with your darling's name. Too cute!
Nordic Christmas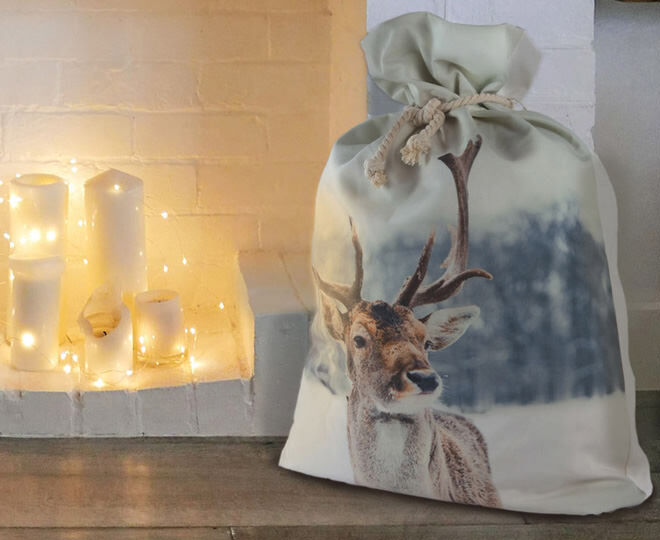 Down To The Woods Santa Sack Snow Reindeer ($69): Looking for an heirloom quality Santa sack? This nordic number is just divine!
Merry mint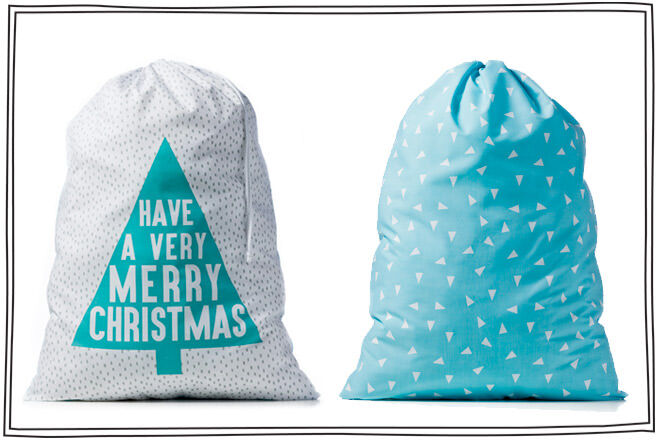 Adairs Kids Santa Sack Mint ($19.95): A pretty mint sack that will easily  tie together a modern Christmas theme.
Sweet talker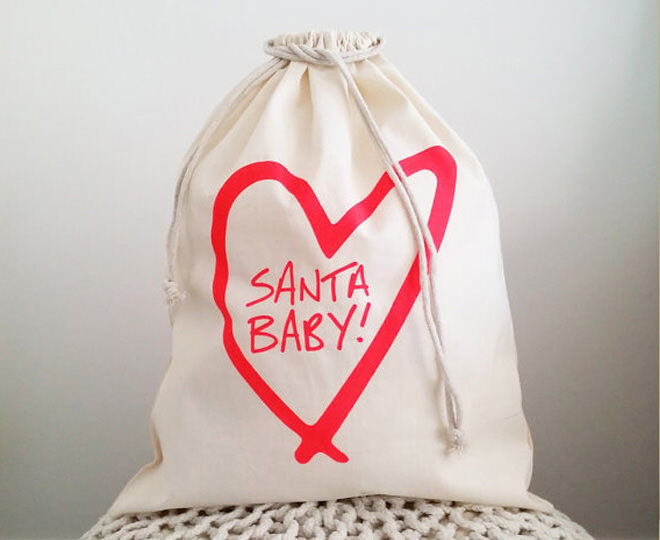 Santa Baby Christmas Sack ($18.50): Been a bit naughty this year? Then sweet talk Santa by leaving out this heartfelt sack.
Christmas cheer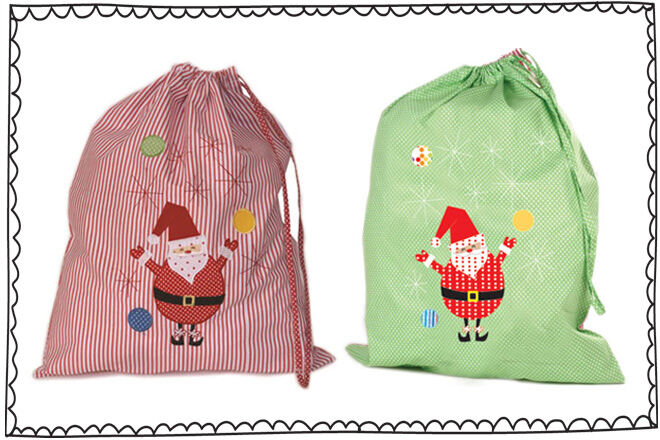 Cocoon Couture Santa Sacks ($49.95): These colourful sacks are sure to bring some extra special Christmas cheer!
Paper sack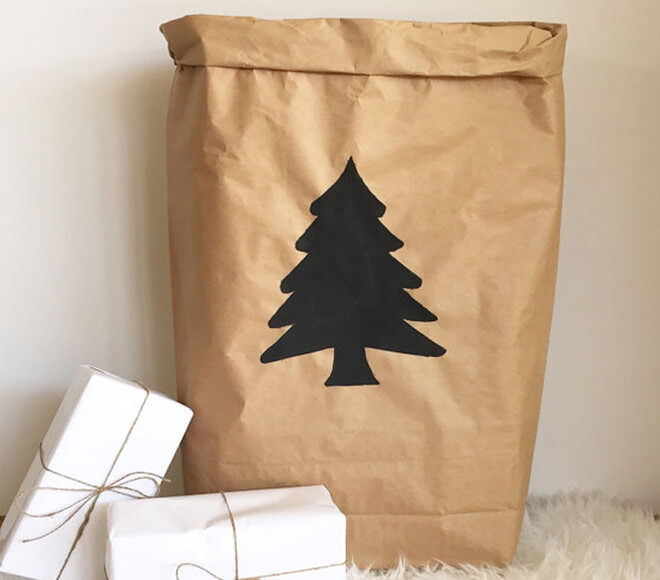 Paper Santa Sack ($14) This paper sack will help create a cool Scandi vibe for your Christmas tree.
Prints Charming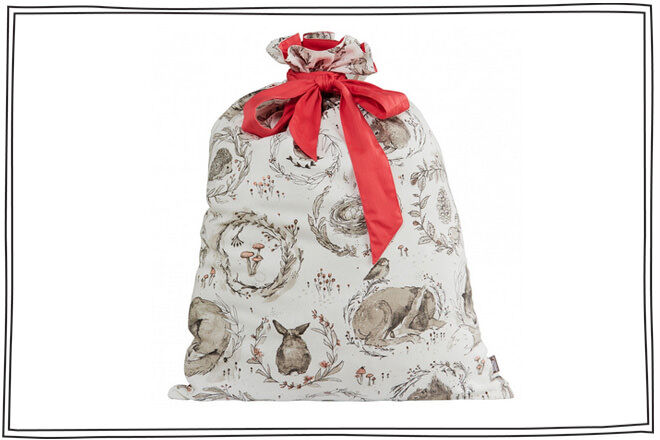 Mozi Silent Night Santa Sack ($24.95): A classic sack with charming, whimsical illustrations that are sure to delight.
Starry number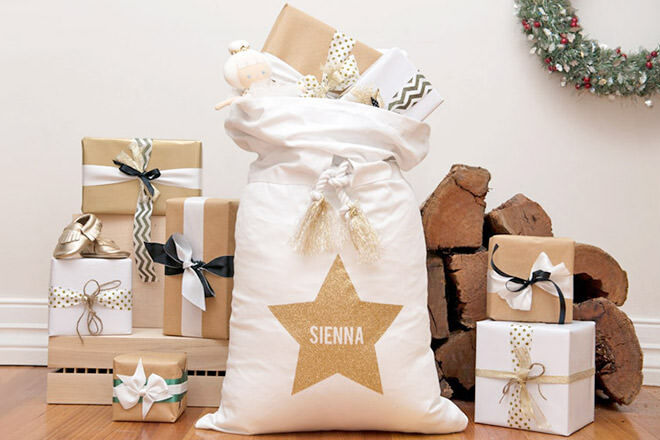 IdTee Gold Glitter Star Santa Sack ($54.95): Glitter and gold, for a bit of bling-bling this Christmas.
Personalised + pretty
Bright Star Kids Jumbo Lovely Things Santa Sack ($29.95): This generous sack is sure to be brimming with great goodies come Christmas day!
Traditional colours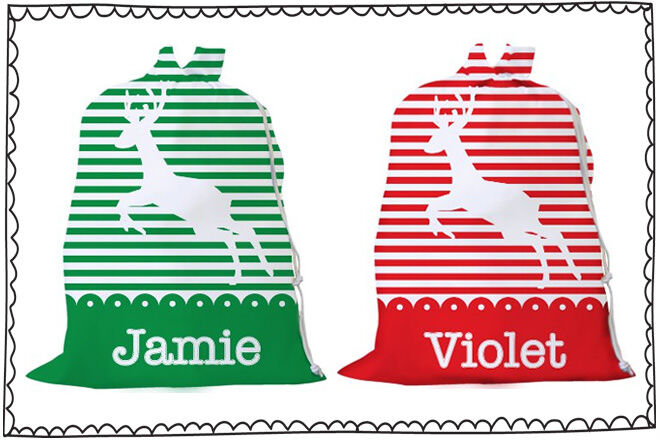 Bosco Bear Striped Deer Sacks ($34.95): These showstoppers proudly feature Santa's official Christmas colours, red and green.
Hand-painted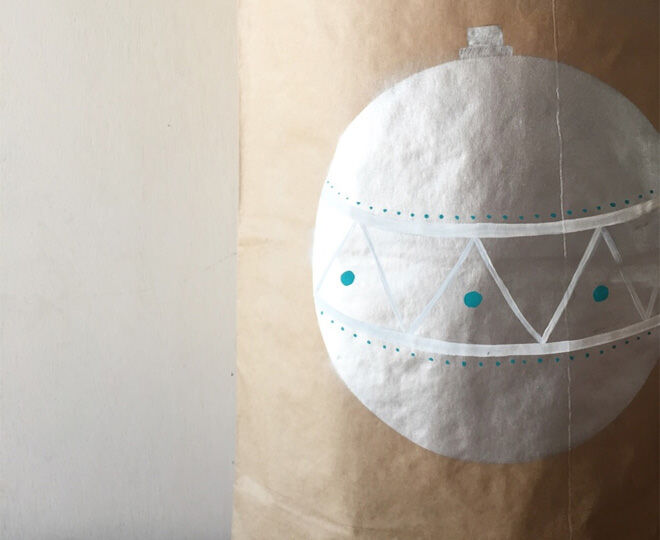 O + Mighty Christmas Bauble Storage Sack ($30): This sturdy, hand-painted paper sack comes in a range of different colourways and designs.