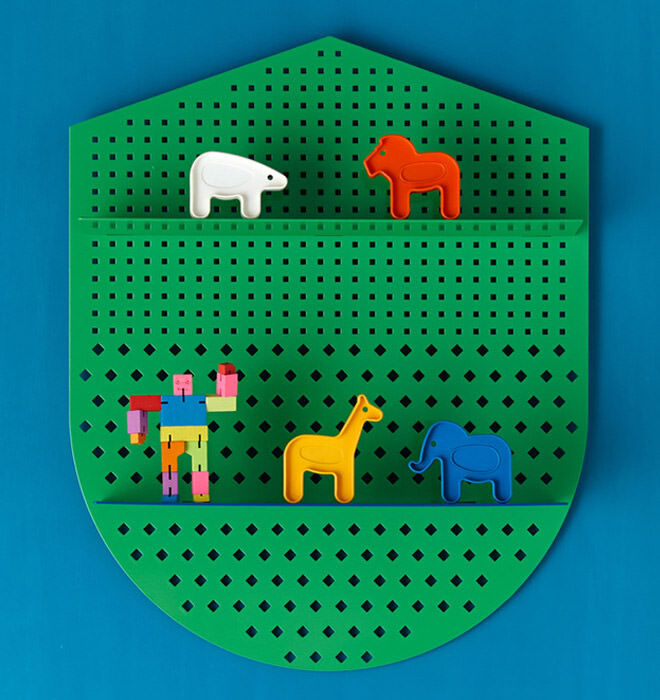 Looking for a little something to reinvigorate your kiddo's room? Or perhaps something to spark a new colour scheme? These super chic mesh shelves from Bride & Wolfe will provide all the inspiration you've been looking for!
The Mesh Shield is our pick and it comes in brilliant bold shades of blue and green. It has a playful feel perfect for little tykes but is sophisticated enough to last through the tween and (gasp) teen years ahead!
What a gorgeous way to display your kidlet's treasures! And bonus – the upper area is magnetised for showing off their favourite artwork.
Available from brideandwolfe.com.au ($270)