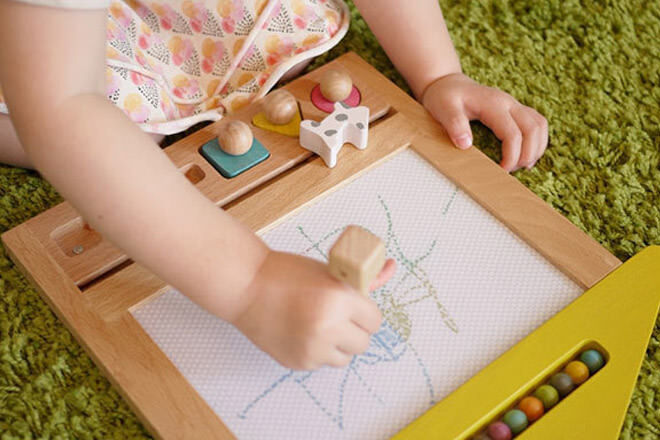 Do you have a tiny artist in your family? This beautiful Oekaki House Magic Board from gg* will bring their artistic imagination to life!
The Magic Board is the perfect canvas – draw with the magnetic pen and add a few artistic touches with the four included stamps. Then, when it's time for a new picture, simply wipe it away and start again!
Part of the magic of this board is the colourful background which will bring your young Picasso's drawings to life in four sweet colours.
We are definitely packing one of these in the bag for summer holiday road trips!
Available from leoandbella.com.au ($95)