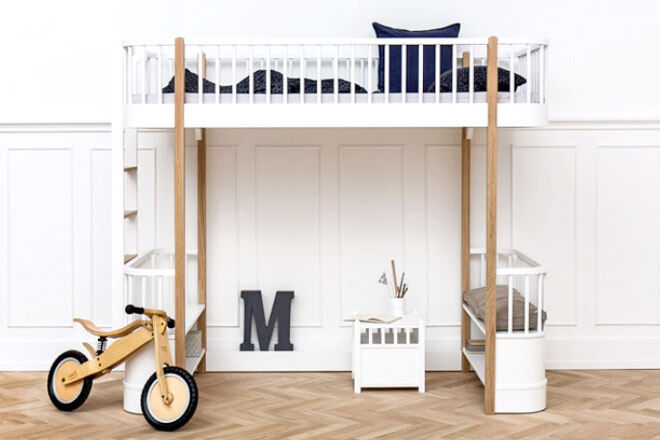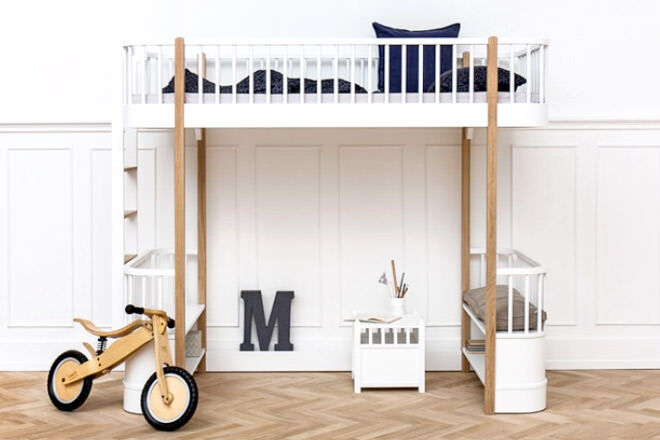 Is it a bed? Is it a cubby? It's both! This gorgeous Wood Loft Bed from Danish brand Oliver Furniture will be an absolute haven for your youngster.
Little people will love escaping up the ladder and surveying the world from their bed on high. Below, the built in benches and bookshelves will become your kiddo's favourite place to hang out.
There is also a lower option which becomes a true hideaway with the addition of a curtain.
Those Danes sure know design!
Available soon from designstuff.com.au (from $2449 for the Low Wood Loft Bed)