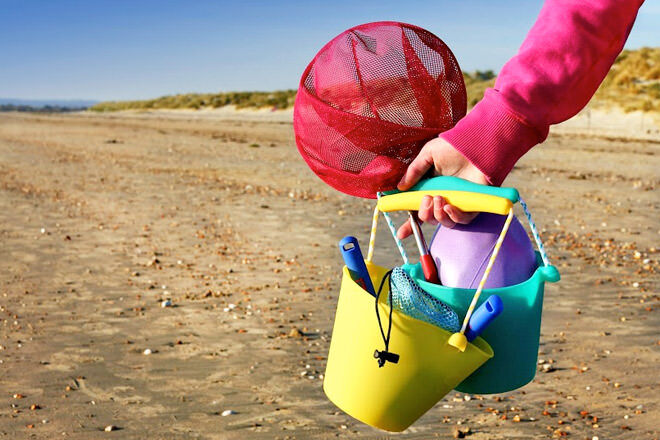 Scrunch! Fold! Roll! All words you would never usually associate with a bucket, but the Scrunch Bucket can do all of these things!
This genius bucket will become your favourite beach (or garden, or camping…) accessory. Made from soft silicon, you can easily fold the bucket up and pop it in your bag or store it in the car boot without taking up too much space.
And then when needed – hey presto! It will bounce back to its bucket-y shape and is ready for any and all bucket-related adventures.
Available from The Stork Nest ($15.95)