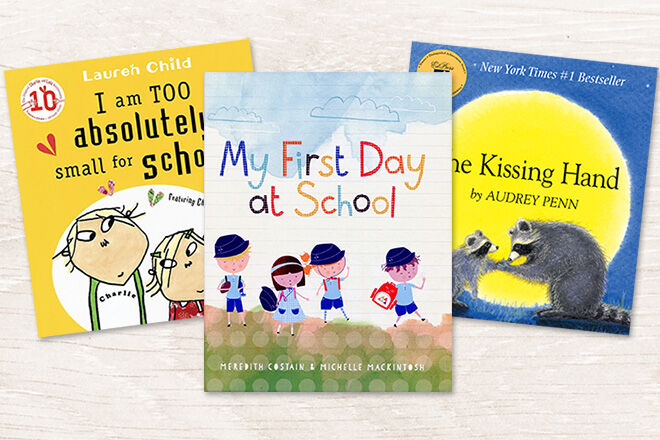 Starting school for the first time is a big step. Reading stories about what to expect can calm those first day jitters while getting youngsters excited about the new adventures ahead.
We've put together the 15 best books to read to your children before they don their backpack and head for the school gates.
Five kids start school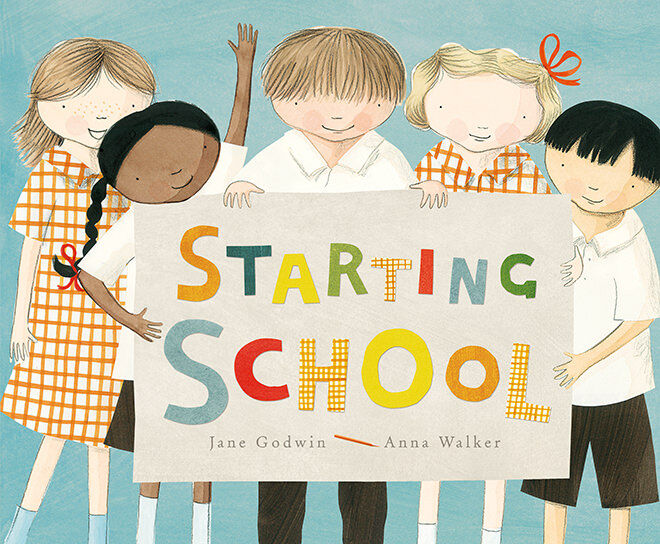 Starting School by Jane Godwin and Anna Walker: When five different children start school they have five different experiences. This story helps kids see it doesn't matter who you are you will have a great time at school.
Too teeny tiny for school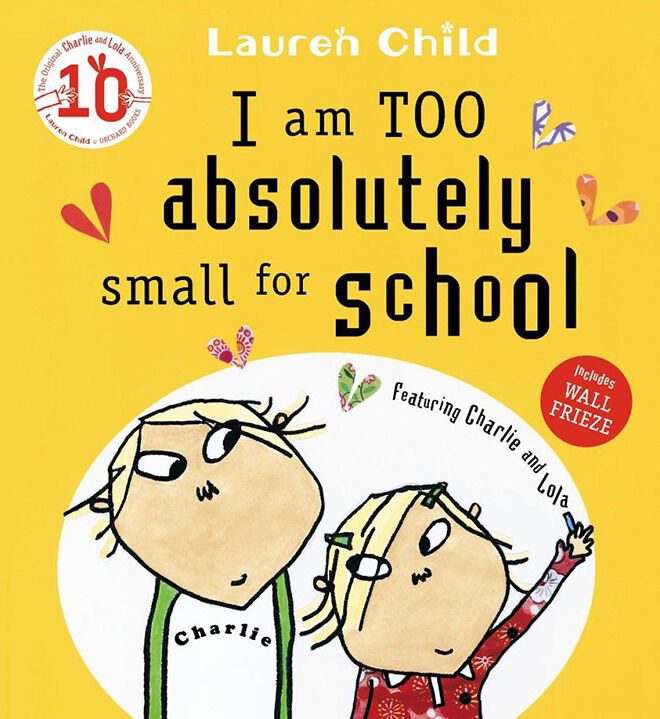 I am too absolutely small for school by Lauren Child ($10.93): Ever patient Charlie convinces his little sister Lola why it is important that she goes to school and all the fun she will have.
What is in Jessica's box?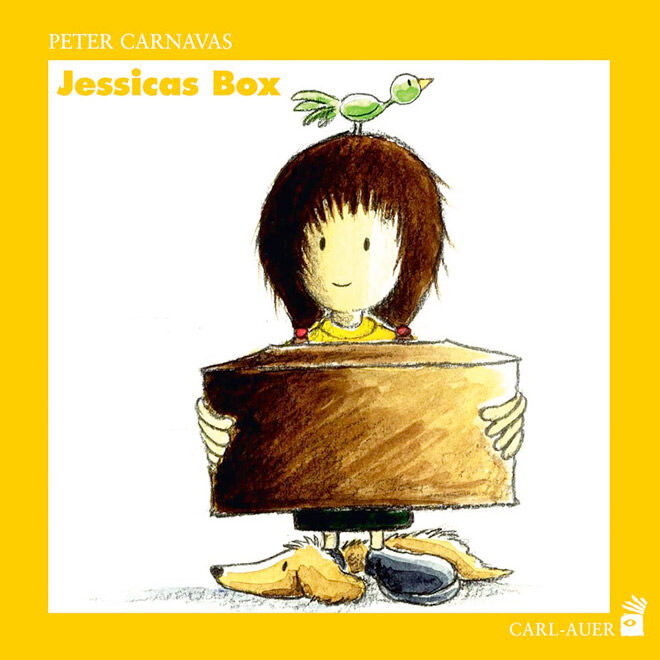 Jessica's Box by Peter Carnavas ($14.99): Jessica is starting school but she is worried she won't make any new friends. Will what is in her box help her find a new friend?
What to expect when going to school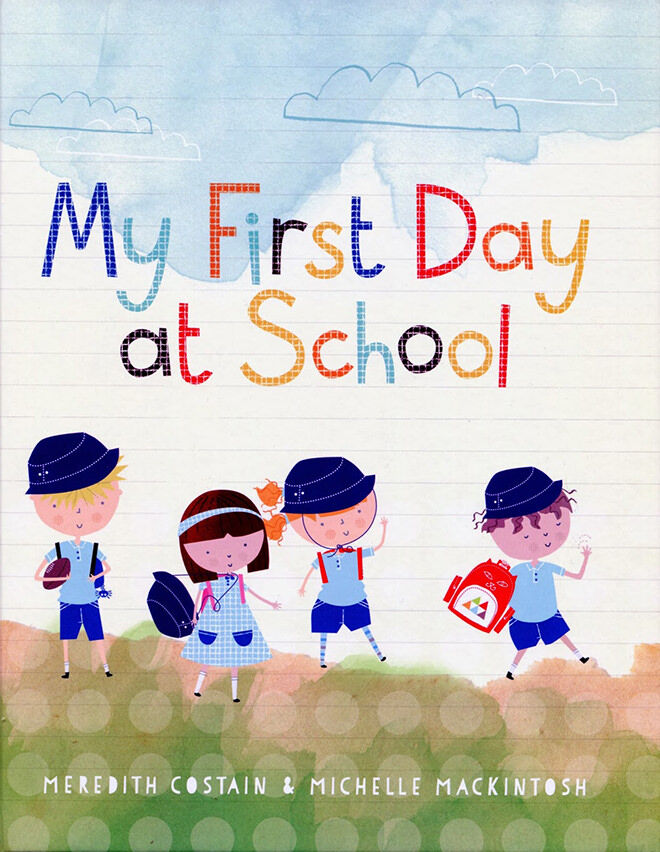 My First Day at School by Meredith Costain ($25.95): Starting school is a big step and this reassuring book will put young minds as ease before their first day.
First day nerves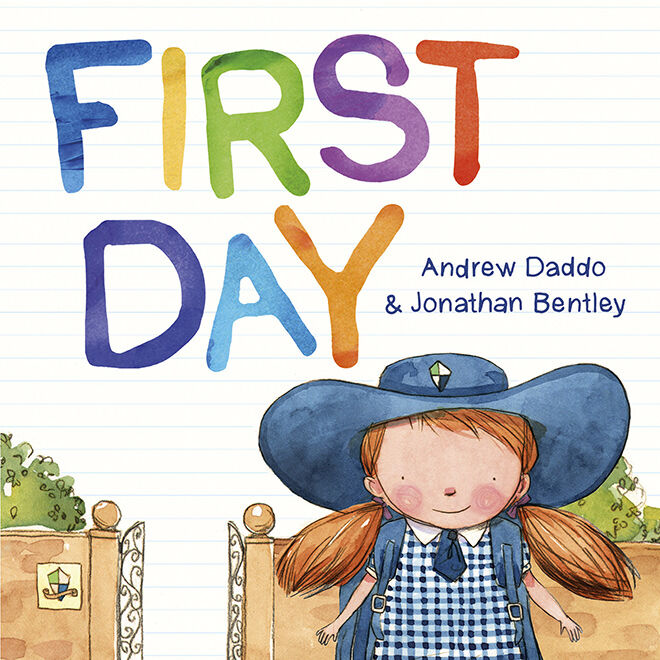 First Day by Andrew Daddo ($26.50): Who is more nervous on the first day of school? Mum or the kids? That is until you make a new BFF and have some fun on our first day at school!
Give a little kiss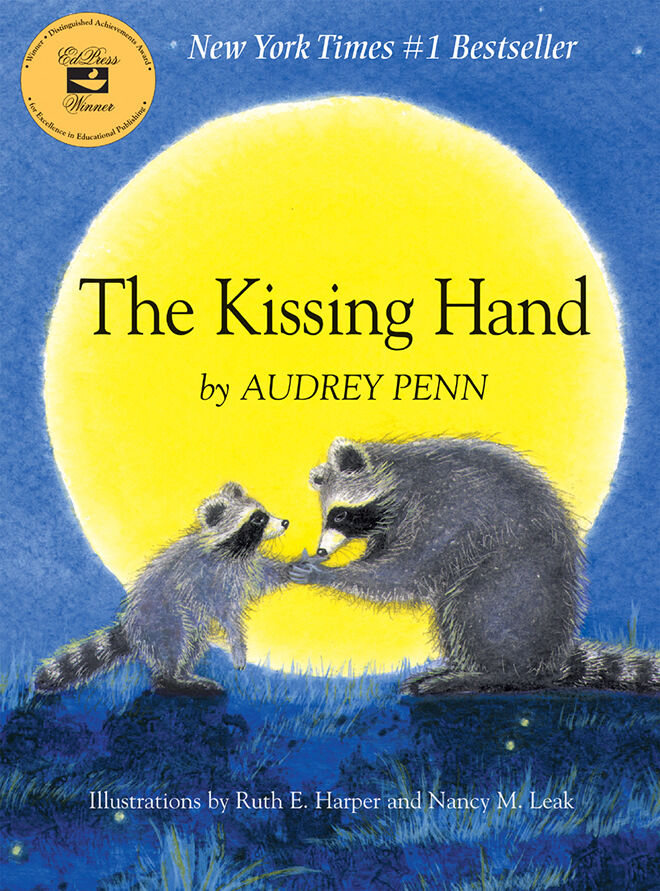 The Kissing Hand by Audrey Penn ($20.61): Chester Racoon doesn't want to go off to school so his mother explain the magic of the kissing hand. A lovely tale about how family will always be with you.
No backpack just a terrible suitcase!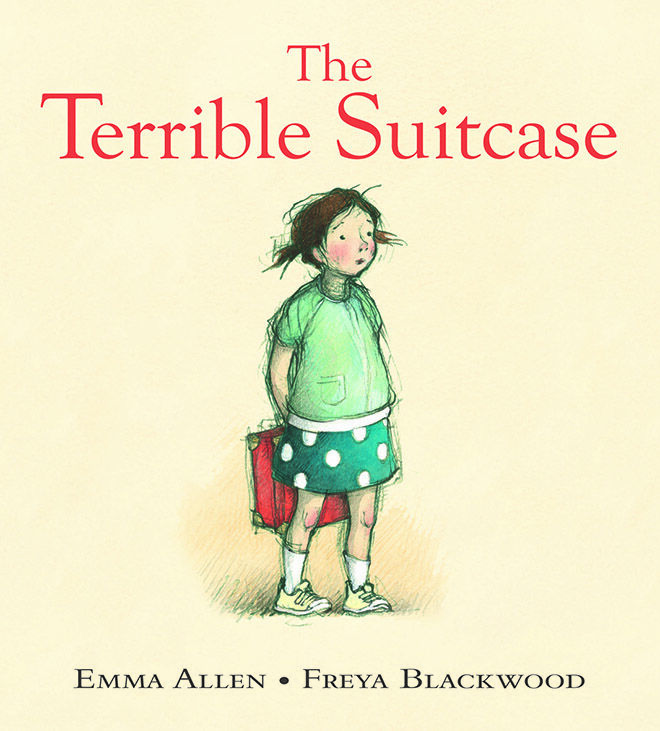 The Terrible Suitcase by Emma Allen and Freya Blackwood ($15.99): Instead of a cool backpack you get sent to school on the first day with a terrible suitcase! That is until you use your imagination to turn it into something grand.
The countdown is on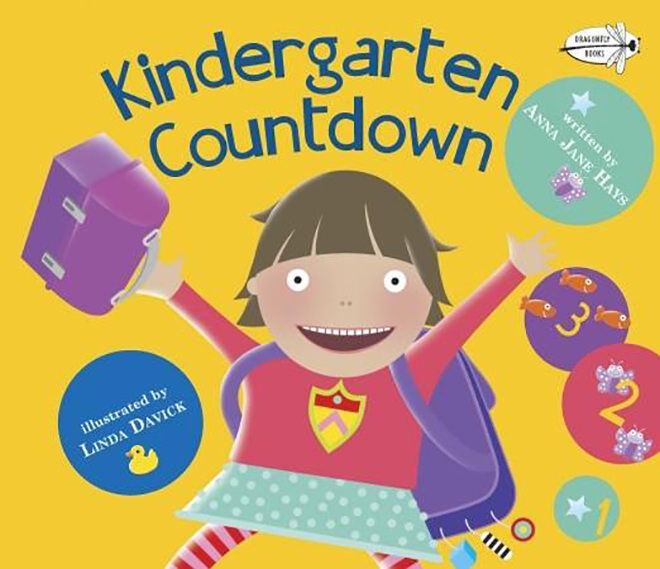 Kindergarten Countdown by Anna Jane Hays ($10.57): If you have a very excited almost-big school kid this is the book for you. They can countdown to all the fun and exciting things you will do once you start at school!
Adventures at school with Mothball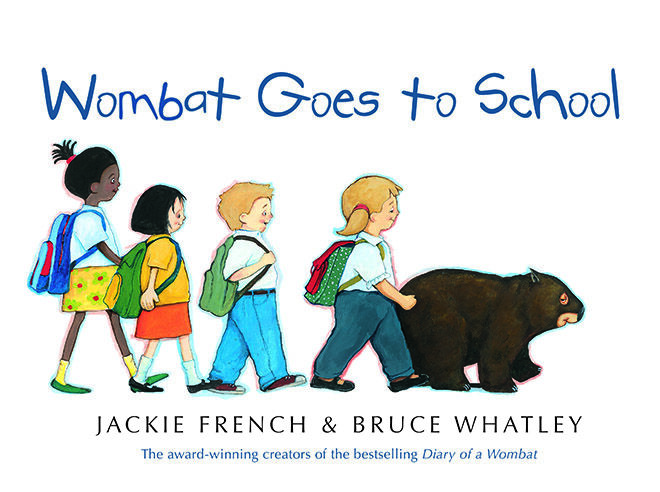 Wombat Goes to School by Jackie French and Bruce Whatley ($24.99): When Mothball discovers a new hole it leads her right to the local school. Join her on an adventure having lots of fun going to school.
Don't take a pet mouse to cat school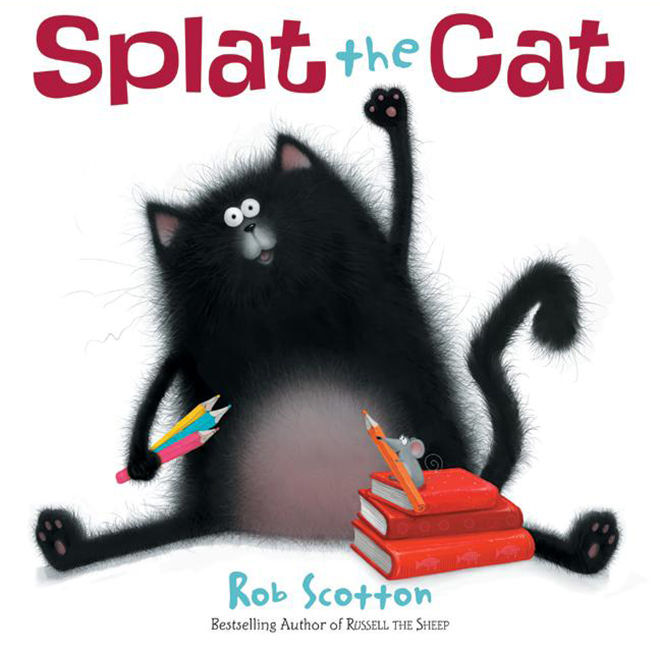 Splat the Cat by Rob Scotton ($14.26): Splat the Cat is starting school and he is worried so he hides his pet mouse in his lunchbox. Which was a good idea until he realises cats like to chase mice!
Can't wait to start school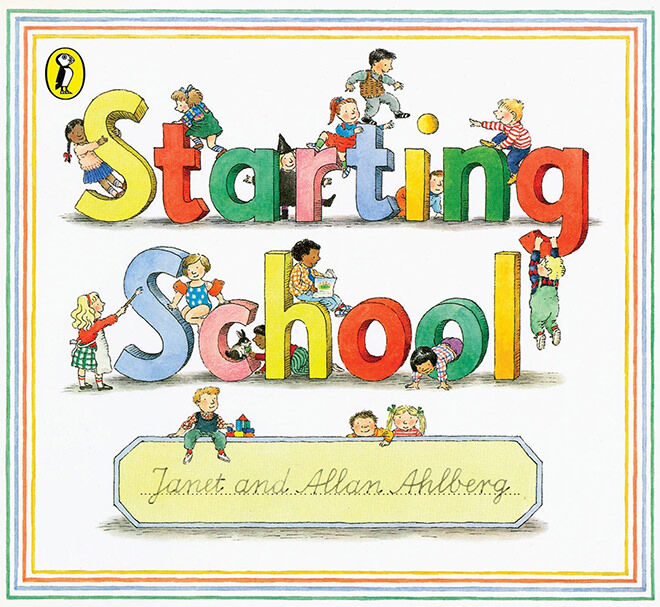 Starting School by Janet and Allan Ahlberg ($14.99): From the writers of Each Peach, Pear, Plum this book will reassure any reluctant school starters. School is great and there are so many things to do and learn.
Spot is ready for school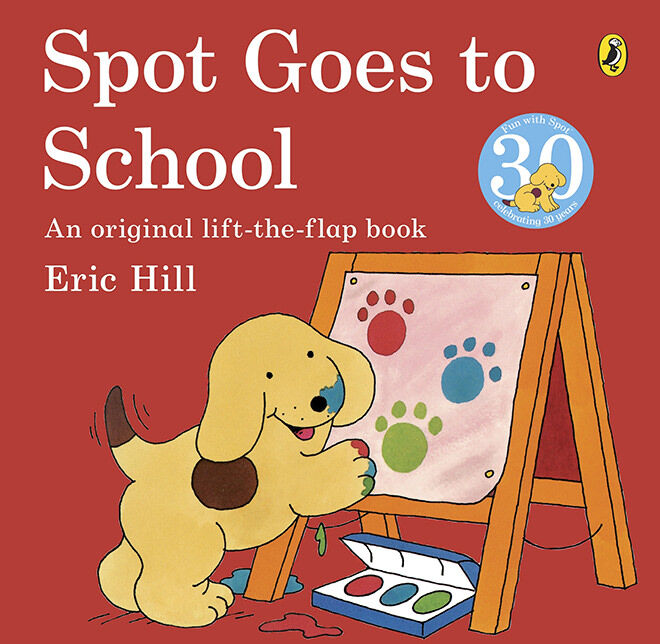 Spot Goes to School by Eric Hill ($10.30): A classic character and a lift-the-flap book will have the kids excited about starting school in no time!
Rocking your first day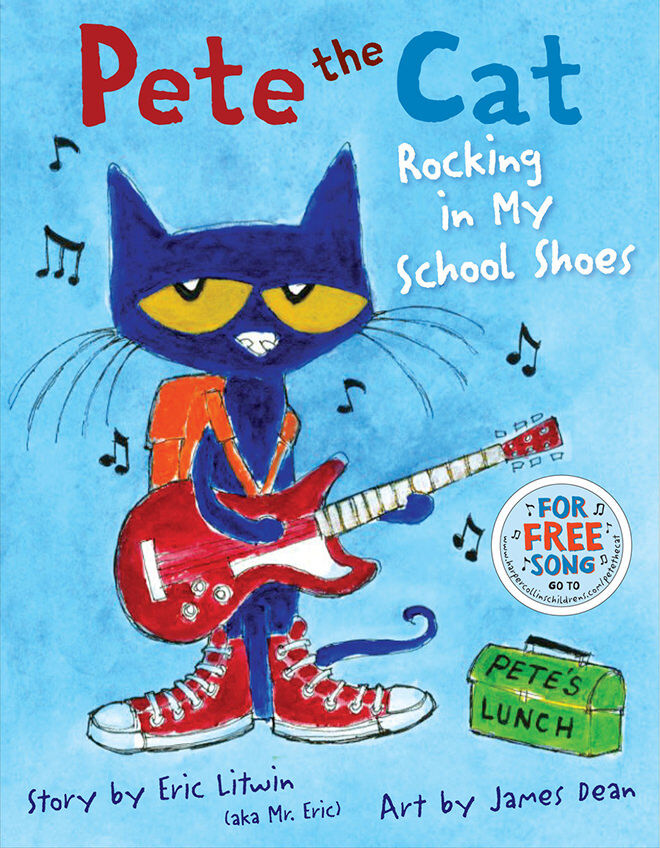 Pete the Cat Rocking in My School Shoes by Eric Litwin ($14.42): Pete the Cat has to go to school but it's all good. He just keeps on singing and rocking!
It's a hippo eating cake!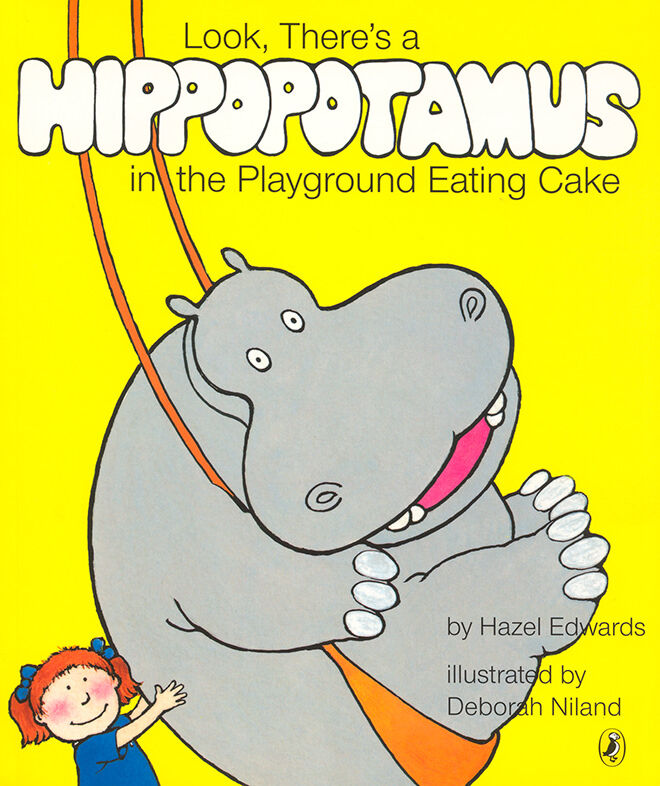 Look, There's a Hippopotamus in the Playground Eating Cake by Hazel Edwards ($14.95): When you are a bit nervous about going to school on your first day wouldn't you take your hippopotamus too?
Jake won't let go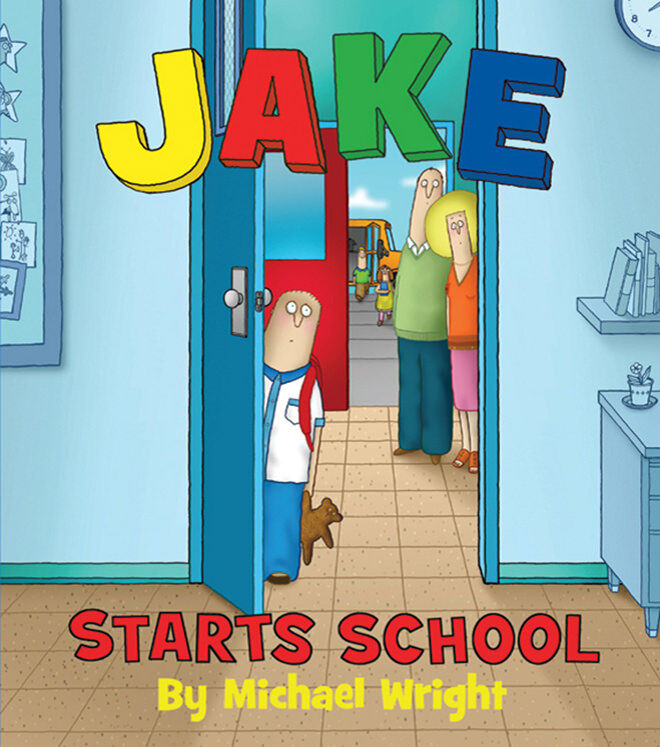 Jake starts School by Michael Wright ($11.97): Jake starts school but refuses to let go of his Mum and Dad's hand all day long. That is until a teacher asks him to be her helper and he is able to let go of his parents.