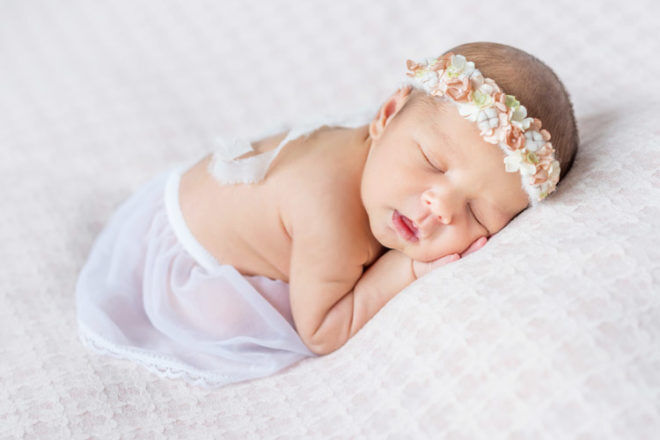 When the sun comes out and the mercury rises, you can just feel your spirits lift. Wouldn't it be wonderful to be able to savour that sunny feeling all year round?
We've found 10 names for little ladies and 10 for little lads that take their inspiration from the cheeriest of seasons, so you'll always have the summer sun with you.
Baby names inspired by summer
Girls
Aurora: a beautiful choice for a summer sweetie, Aurora was the Roman goddess of sunrise. Also a Disney princess, we hope your little Sleeping Beauty would take her cue from this use of her name and sleep well beyond sunrise!
Eden: The summer season can feel like paradise, making this pretty name (meaning 'place of delight'), a subtle summery tribute.
Idalia: the Greeks know a thing or two about sun worship and this charming Greek word for 'behold the sun', has a lovely lilt for a little lady.
Isla: what could be more summery than an island escape? Australian parents certainly took some island inspiration in 2014, with 1066 little Islas born that year.
Lena: little girls bring such light into our lives and choosing Lena, Greek for 'the bright one' will remind her to keep that light shining all through her life.
Maia: we've extended our summer inspiration to include spring, with Maia, the Roman goddess of Spring making our list. We love this pretty alternative spelling to the more popular Maya.
Marisol: Spain is certainly a land of sun and fun and this sweet name, associated with the Spanish words for sea and sun mar y sol, will certainly capture that summer vibe for your little darling.
Nina: at the height of summer, the Australian sun can feel like fire, so take some ancient inspiration from the Incans, and name your baby girl after the Incan goddess of fire.
Skye / Skylar: if you, like us, love gazing up at the beautiful blue of a clear summer sky, then this heavenly name could be just right for your wee one.
Summer: a little obvious maybe, but choosing Summer for your little lass will certainly keep that sunny feeling with you all through the year!
Boys
Aiden: this Gaelic and English word for 'little fire' is perfect for a babe born under the hot summer sun.
Beckett: an English and Irish word meaning 'Bee Cottage', this quirky reference to a summery sounding country house could be just right for your little man.
Cain: recall the turquoise tones of a summer sea every time you cuddle your baby Cain with this Welsh moniker meaning 'clear water'.
Kai: smell the sweet aroma of a lei when your little Kai, Hawaiian for 'sea', comes racing across the playground and into your arms.
Lucas: a current favourite with Australian parents (it is our 7th favourite boy's name!) Lucas comes from the Latin 'lux' for light. And don't we all adore those lovely long, light summer days!
Mayer: another light reference, this gorgeous surname-for-a-first-name means 'bringer of light' in Hebrew.
Nikko: with many Aussie parents opting for shorter versions of traditional names (think Charlie, Leo and Archie), we think Nikko, meaning 'daylight' in Japanese, is a great option to add to that list.
Rowan: meaning 'little redhead', this name would suit your little summer flame-haired boy, but we think it would be just perfect for little blondes and brunettes as well!
Samson: choosing this Hebrew word for 'sun' is sure to imbue your bonny boy with a sunny disposition all year round.
Sorin: derived from the Romanian 'soare' for sun, this gentle sounding, but strong name would be a lovely choice for your own summer son!
Read next …
Looking for more baby name inspiration? Take a look through some of our most popular articles below: