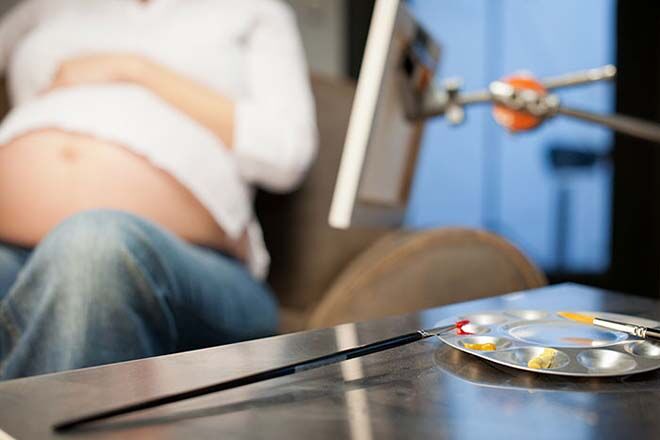 Being pregnant can feel like your baby is having party in your belly. It is a wonderful and weird sensation all mixed into one.
A group of Belgium Mums have taken all that rock 'n' rolling and put it to good use. They taped paint brushes to their bellies and created their babies first masterpiece – with every kick, wiggle or tumble turn resulting in a brush stroke on the canvas.
The Unborn Artist charity campaign was set up to raise awareness to how many unborn babies don't survive in Africa due to limited access to sufficient medical care. The paintings were auctioned and all proceeds donated to SOS Childrens Village.