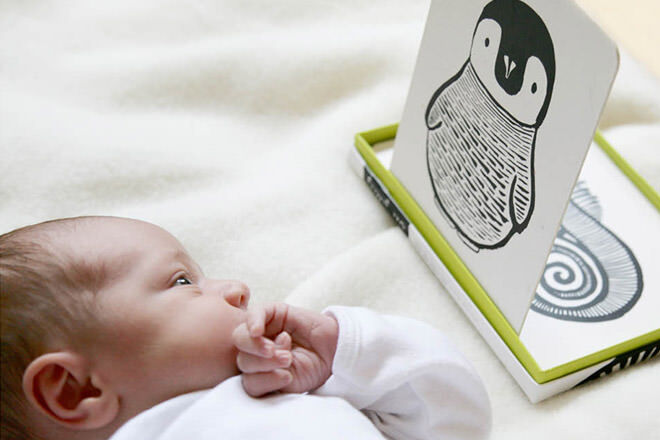 We love love love these gorgeous art cards from Wee Gallery.
Tiny bubbas will be entranced by these beautiful graphic prints; the high contrast black and white images are designed especially for their developing eyesight.
Prop them up next to your newborn during play time or attach them to their play gym and they will enjoy a visual feast. The whimsical animal designs are pretty darn pleasing for mamas to look at too!
Available from Amazon ($19.95).