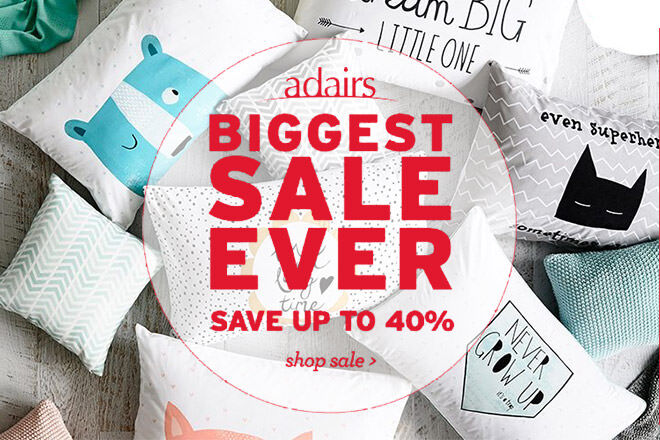 Whoa nelly! Adairs Kids are having their biggest sale ever!
Rock-a-bye your sweet baby with the adorable Adairs Kids' range. And range is certainly the word! From dreamy quilt covers and vintage-style rocking horses to that cushion that is just the perfect final touch. Adairs Kids really have everything you need to create the most beautiful room for your little dreamers.
For a limited time enjoy amazing savings of up to 40% off their entire range online and instore. Prices as marked.
Don't get caught snoozing, head to www.adairs.com.au before it all sells out.
Sale ends January 13, 2016


Shop the Sale


What: Adairs Biggest Sale Ever
When: Now until January 13, 2016
How: Prices as marked
Where: Instore and online at www.adairs.com.au
Terms: Stock may vary between stores