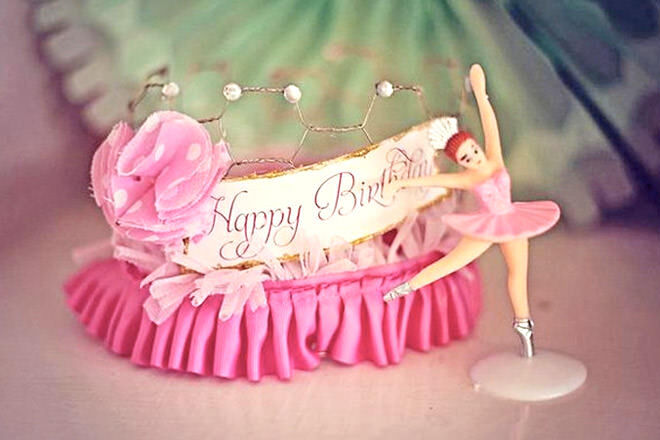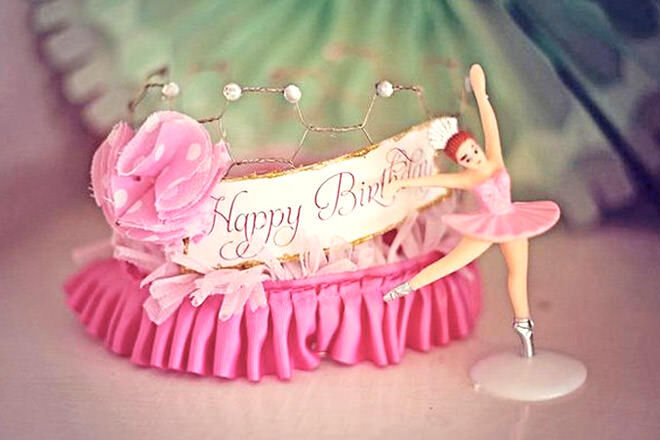 If you have a ballet-loving little girl at home we've got her next birthday covered. Whether it's the fun frills of her tutu that she loves or the satin slippers she wears to class, we've gathered our favourite ballerina-inspired bakes to make her jump for joy.
Here are 17 ballerina birthday cakes for your tiny dancer.
Sweet and simple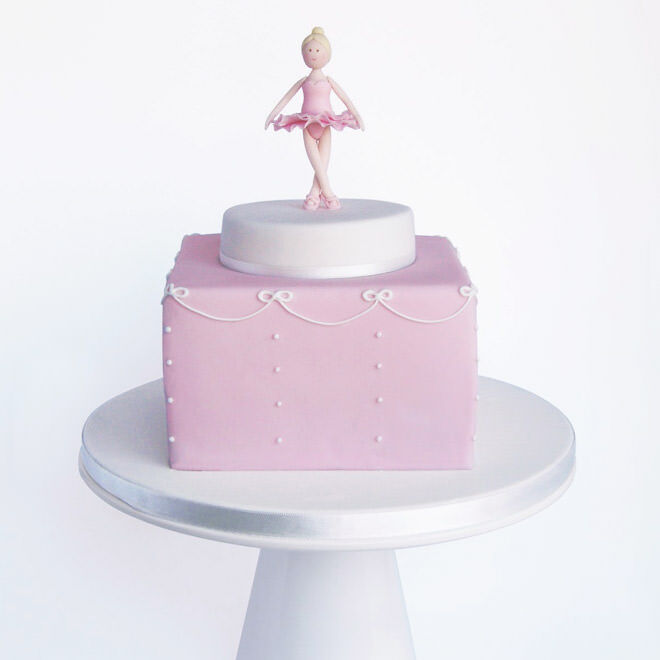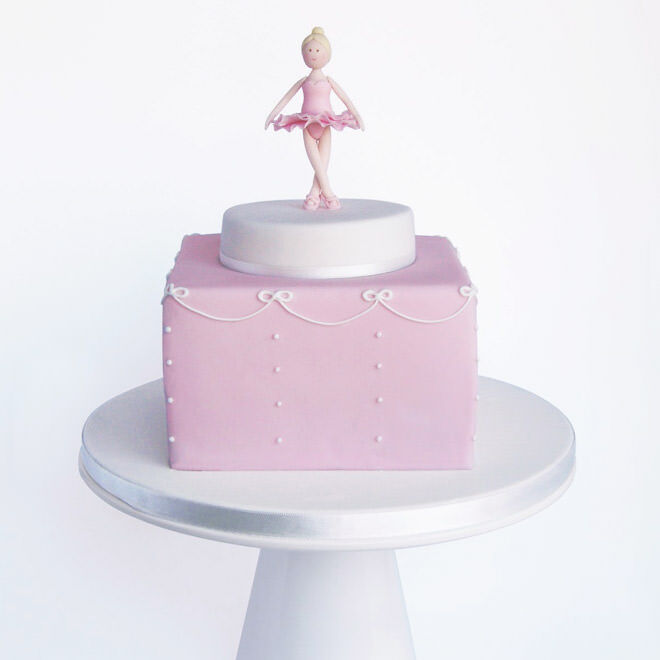 Pretty, pink and perfectly easy to make. A square sponge topped with a smaller round one is all you need for this dainty delight. (via Peace of Cake Design)
Buttercream beauties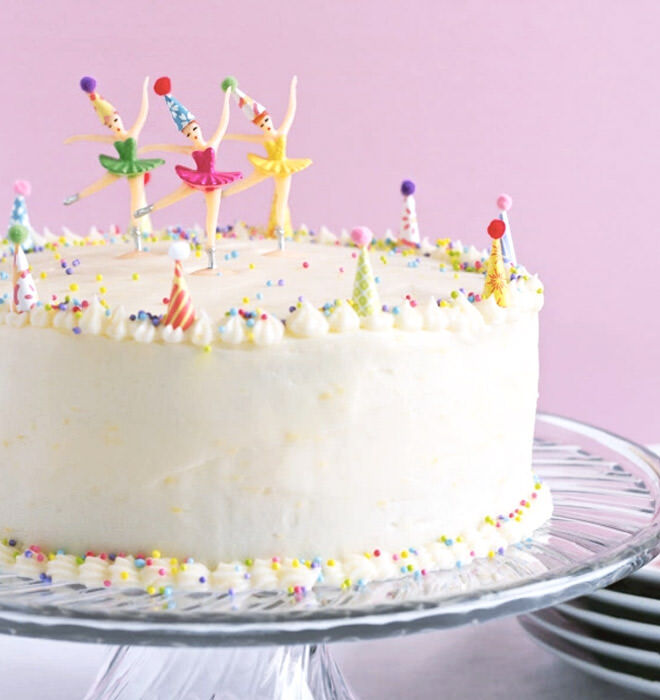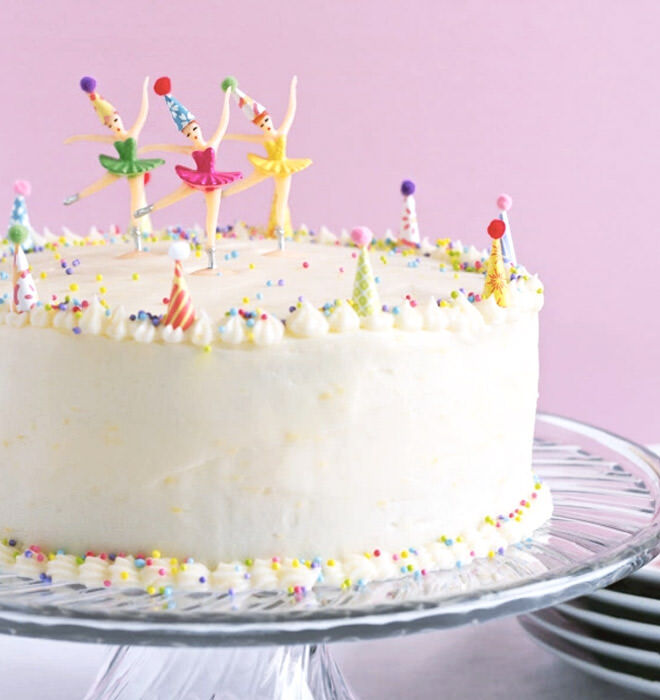 Tiny party hats, teenie confetti and colourful ballerinas pointing their toes – this lemon buttercream cake is too cute! (via Movita Beaucoup)
Shining silhouette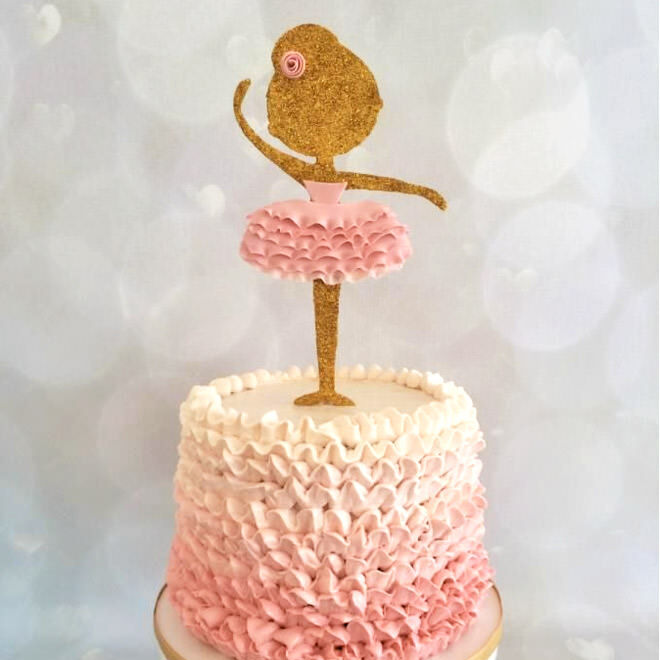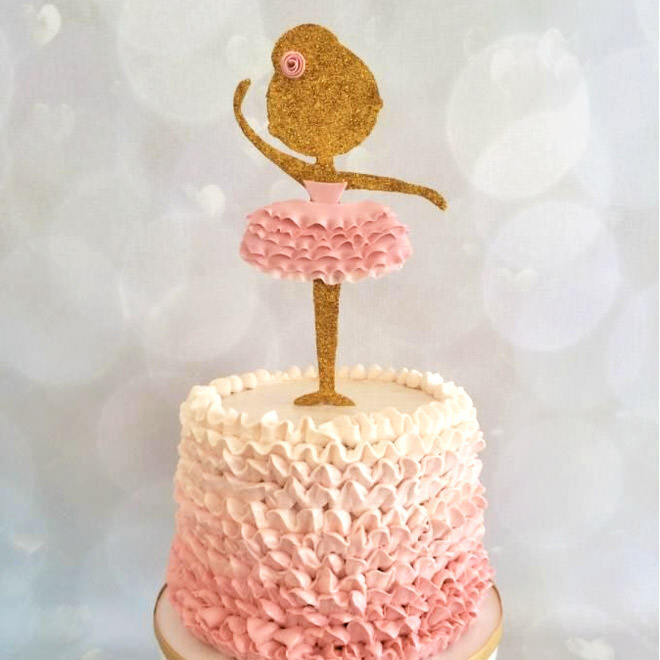 It's ruffles galore with this little number! An pink ombre base and matching cake topper gives this creation top marks! (via Cakes Decor)
Satin slippers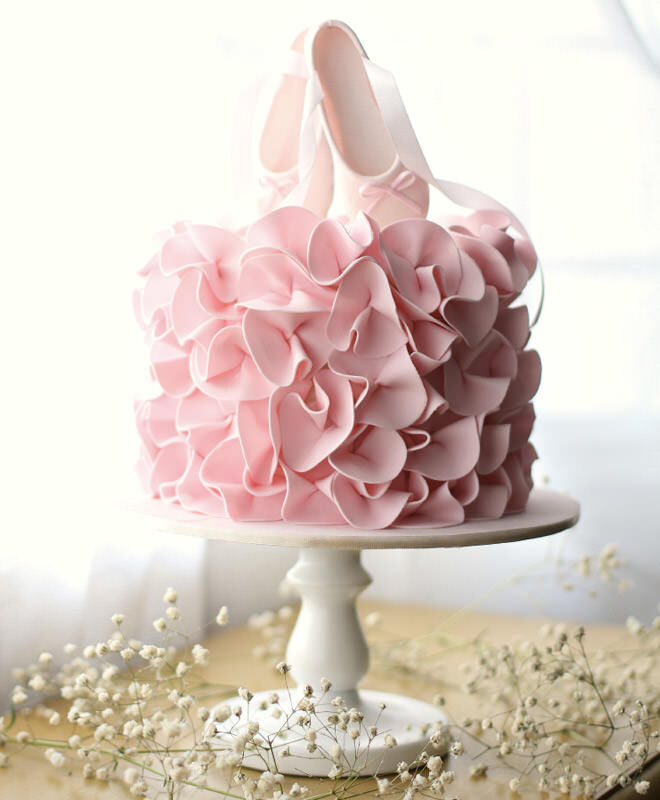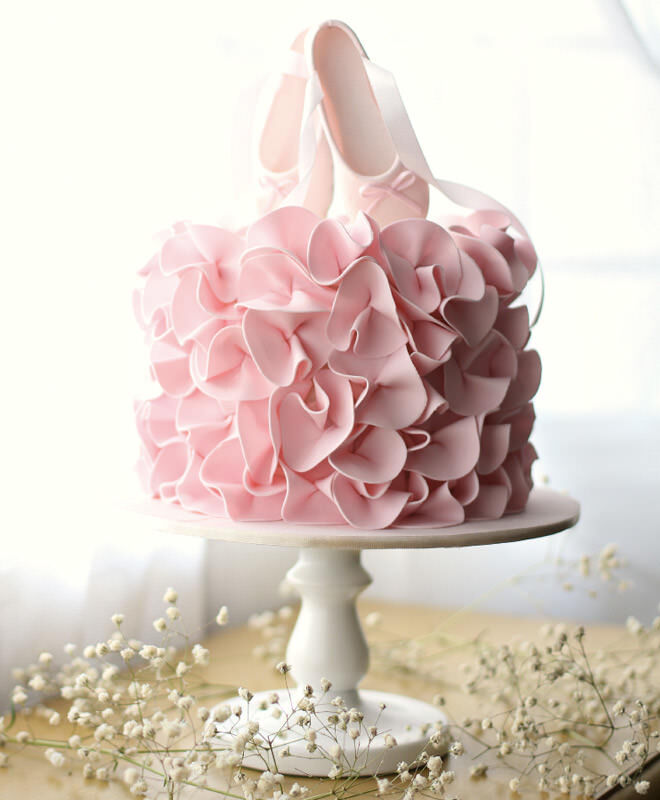 Satin slippers sit above delicate frills for this sweet bake. (via Gateauxlicious)
Swan Lake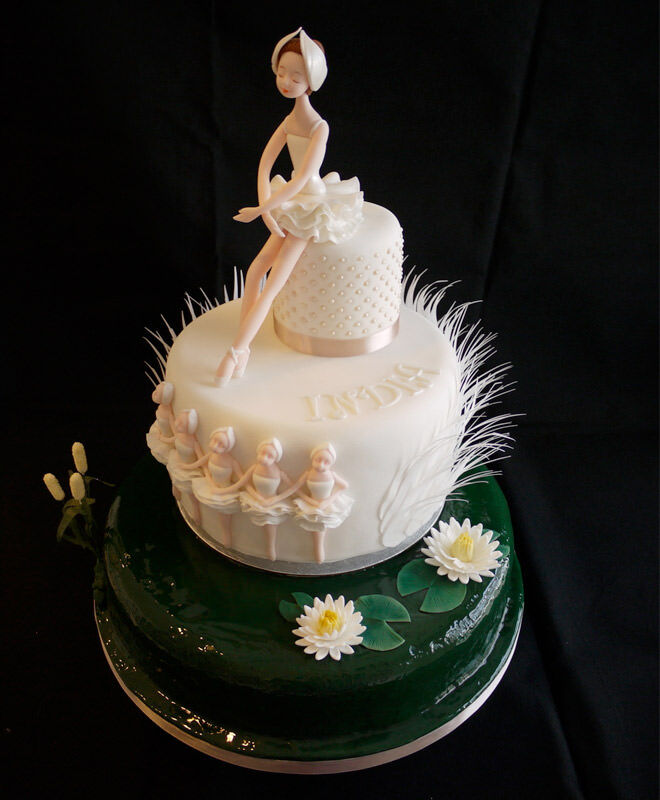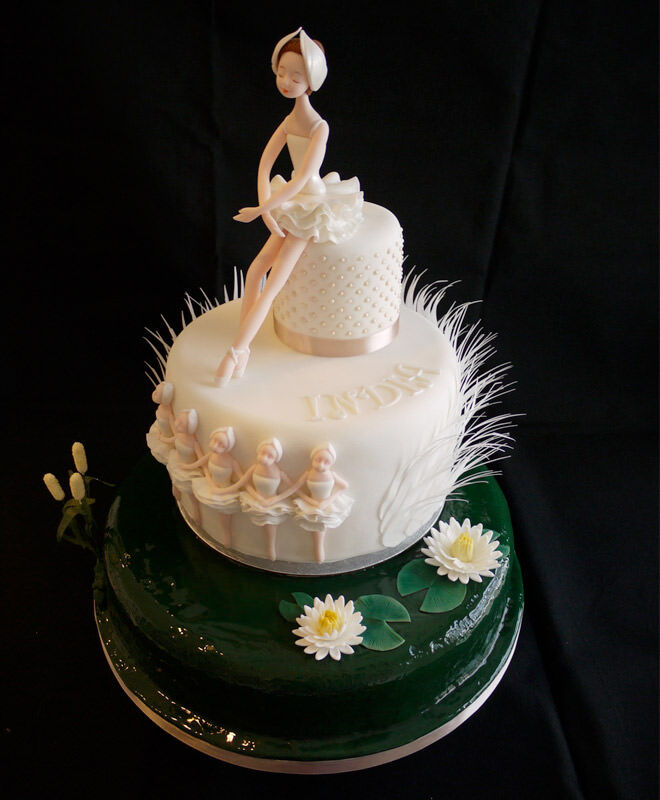 Let their birthday cake capture the magic of Swan Lake and recreate the classic story in cake! (via Pinterest)
Ruffles and ribbon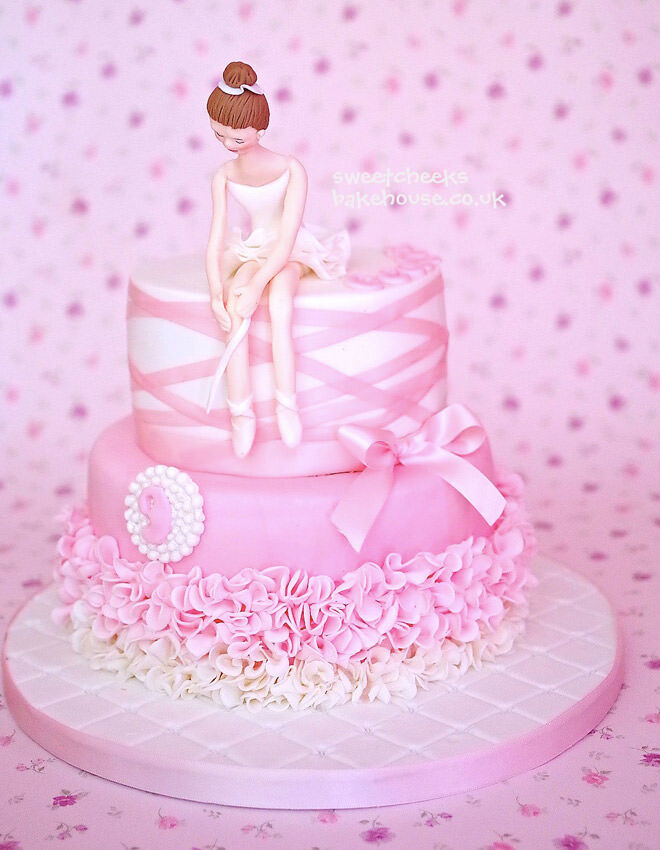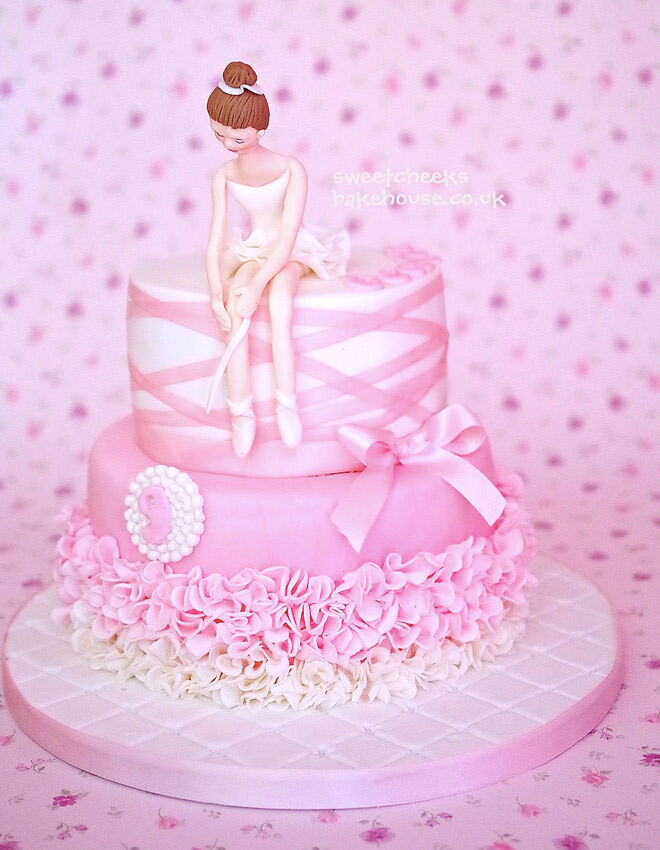 With the base tier replicating a full, frilly tutu and the top tier replicating the ribbon of a ballet shoe, this ballerina cake will leave your little one with a smile from ear to ear. (via Cakes Decor)
Twist and twirl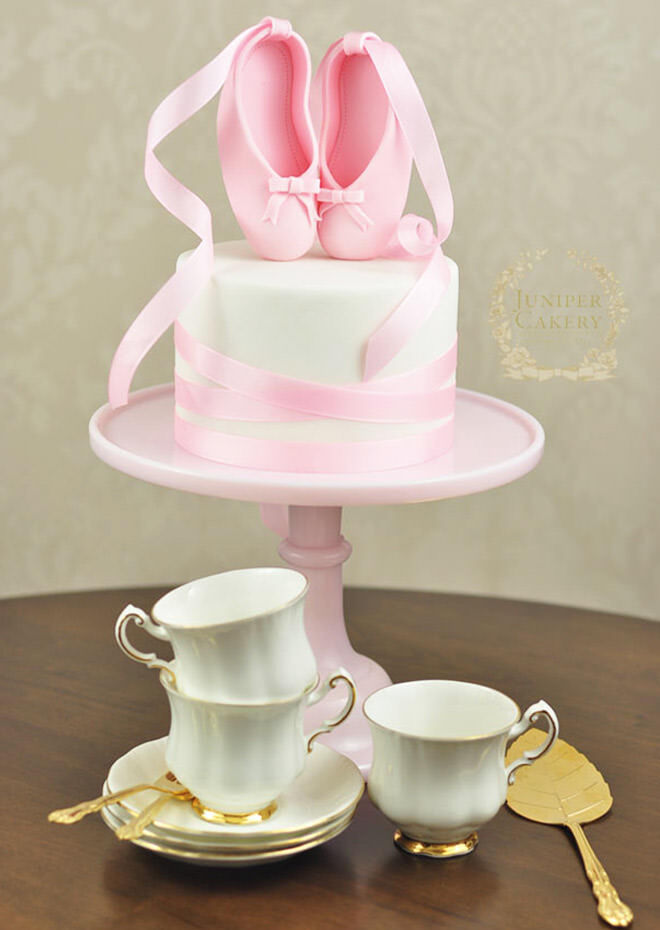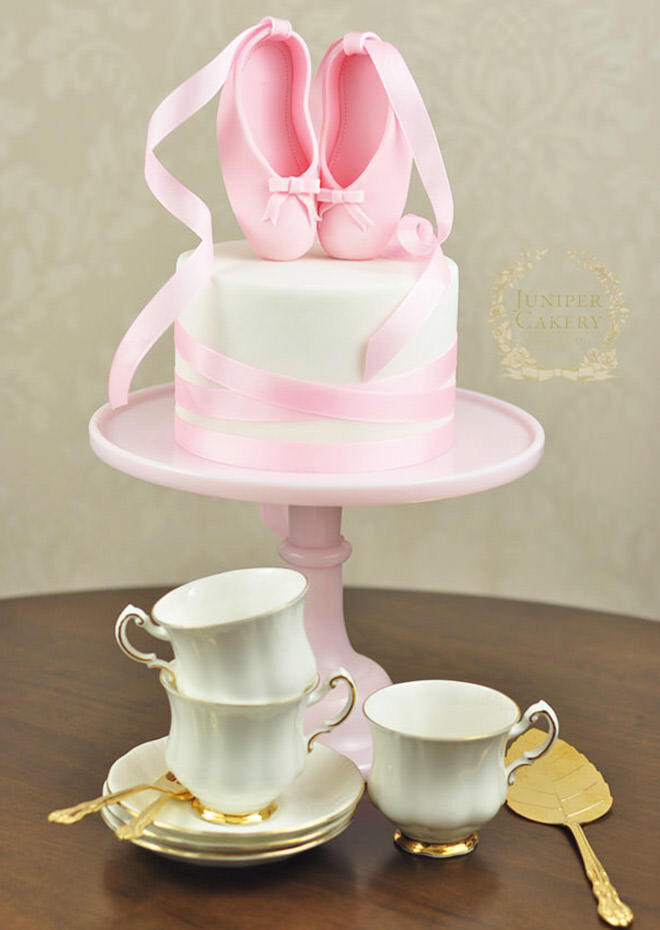 Juniper Cakery have gone all out with this number and added a handy tutorial too! With brilliant pictures and simple step-by-step instructions, their tips will have you making this fabulous cake in no time! (via Craftsy)
Spotted gold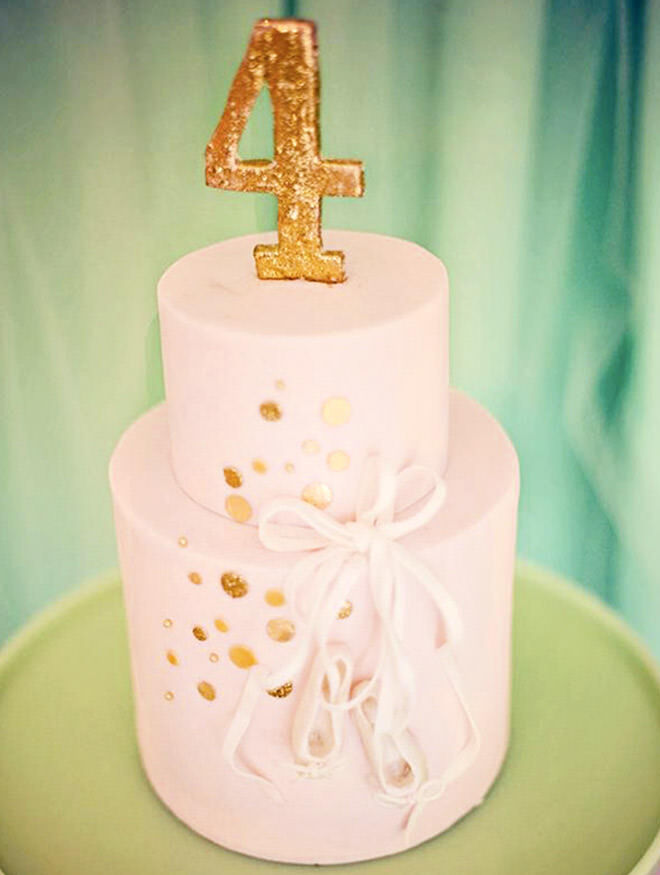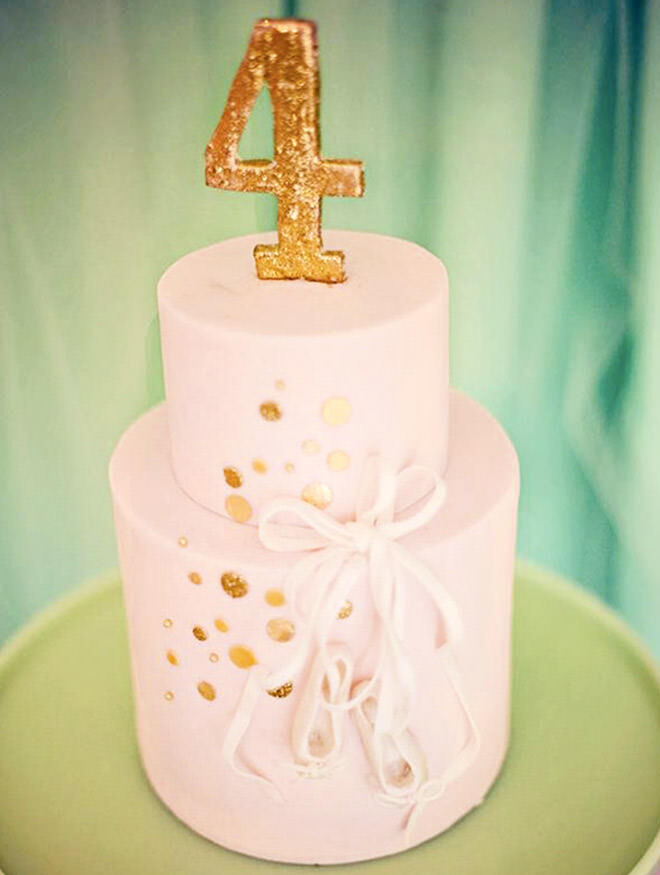 For your golden girl, here's a gorgeous ballerina cake with a tiny touch of glam. (via Hostess with the Mostess)
Beautiful bunting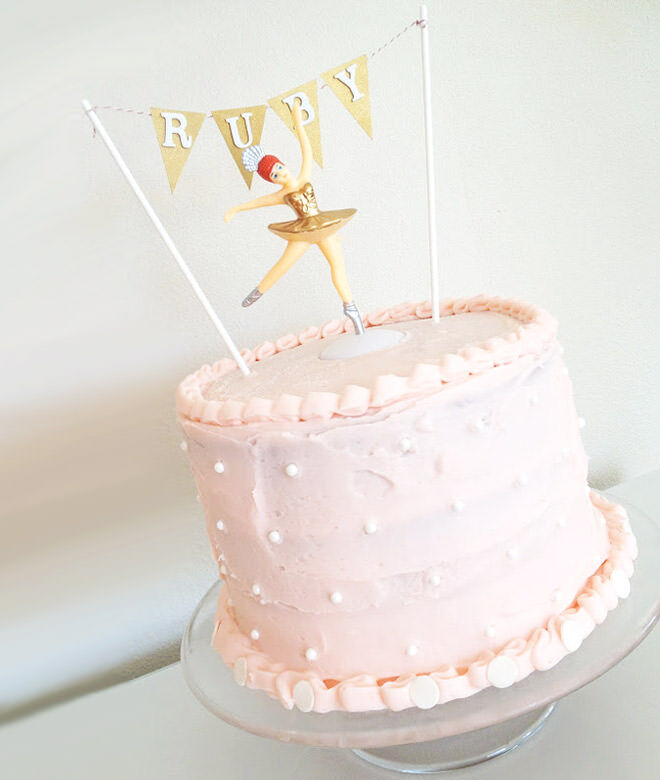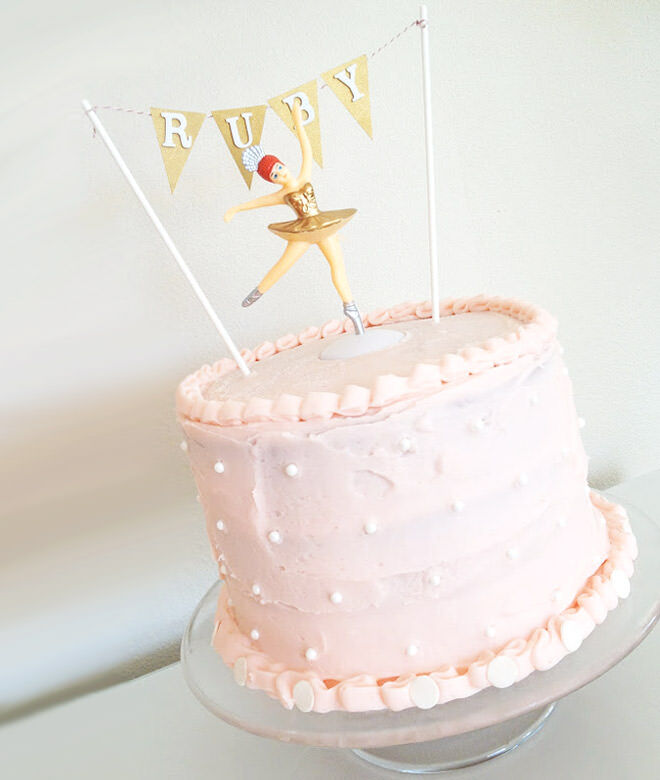 Celebrate your little lady's big day with mini cake bunting. It's an easy (and super cute) way to make the party table pop! (via Four-Eyed Girlie)
Aqua dreaming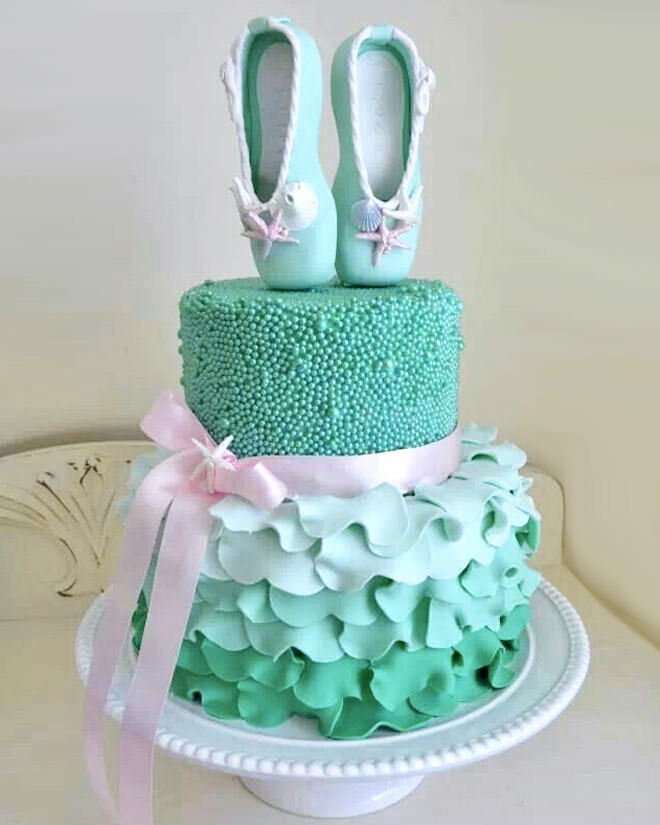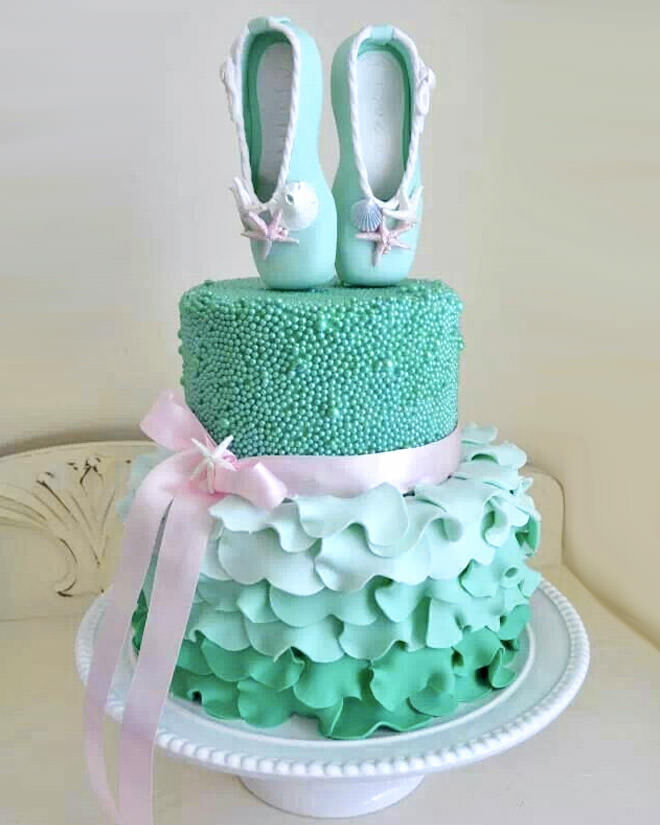 Not a fan of pink head to toe? This two-tiered aqua creation looks incredible! (via Eslamoda)
Say it sweetly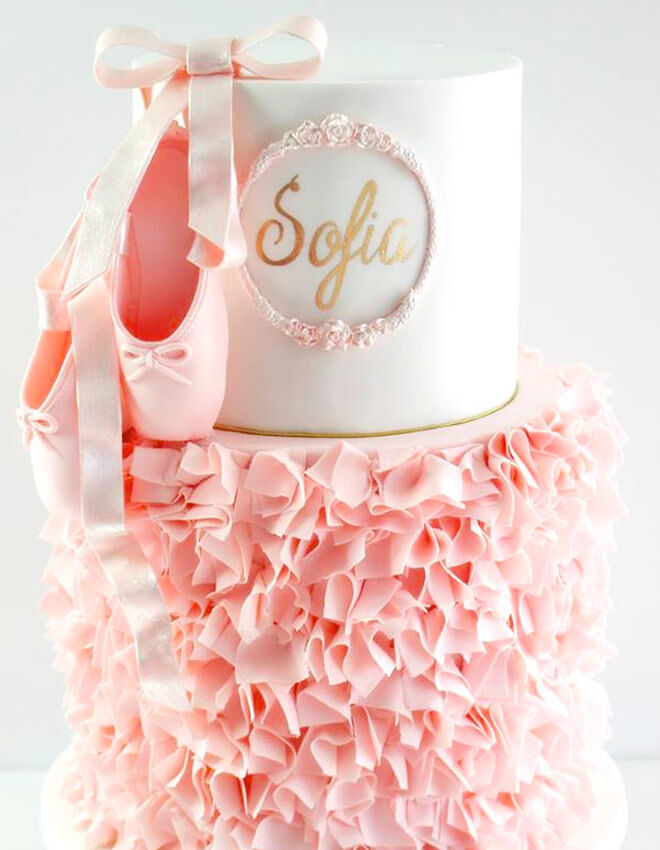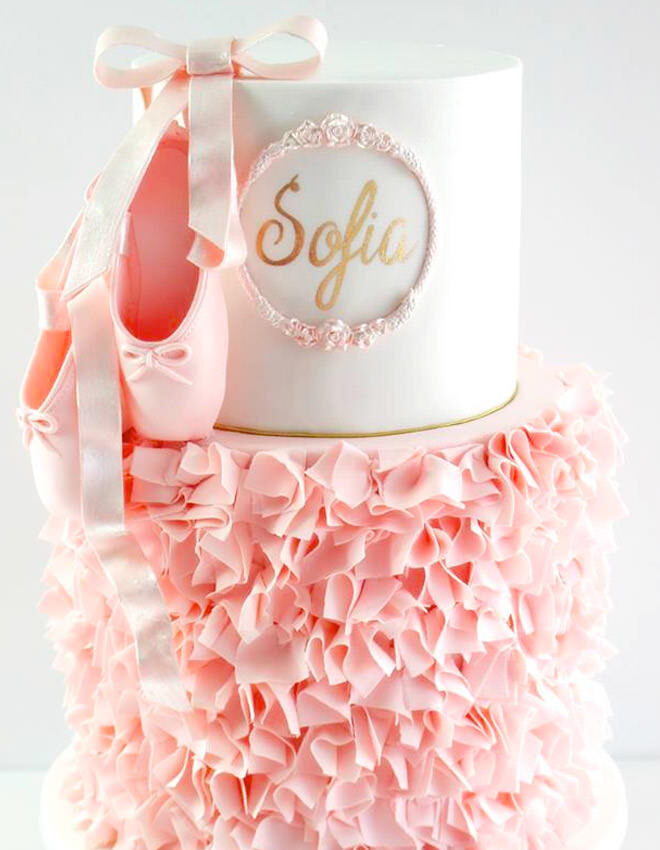 Delicate soft ruffles and perfectly poised ballet shoes will leave the birthday girl swooning for this sweet. (via Caking It Up)
Tip toes and bows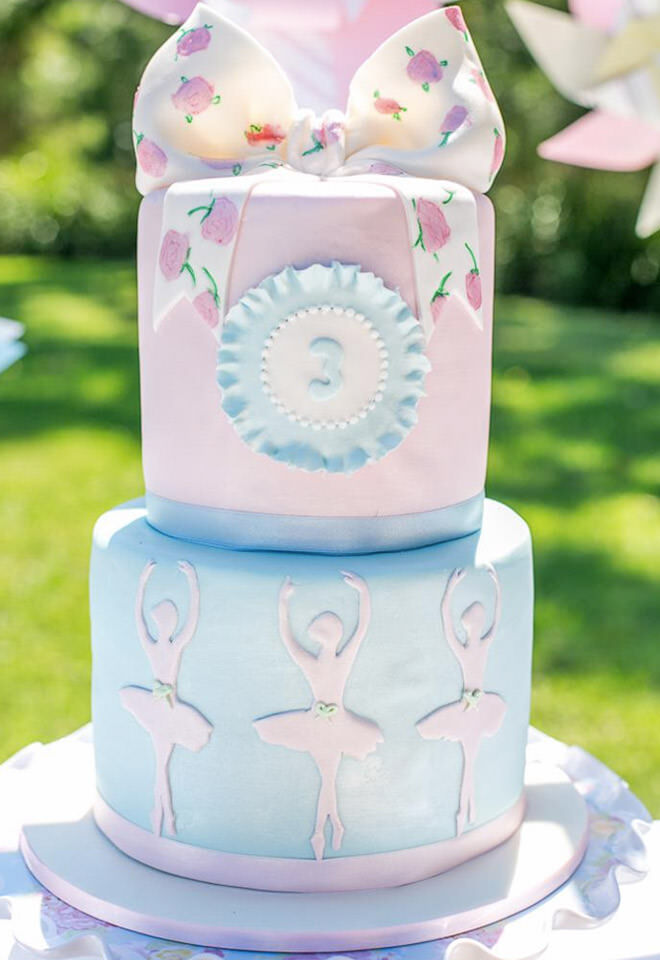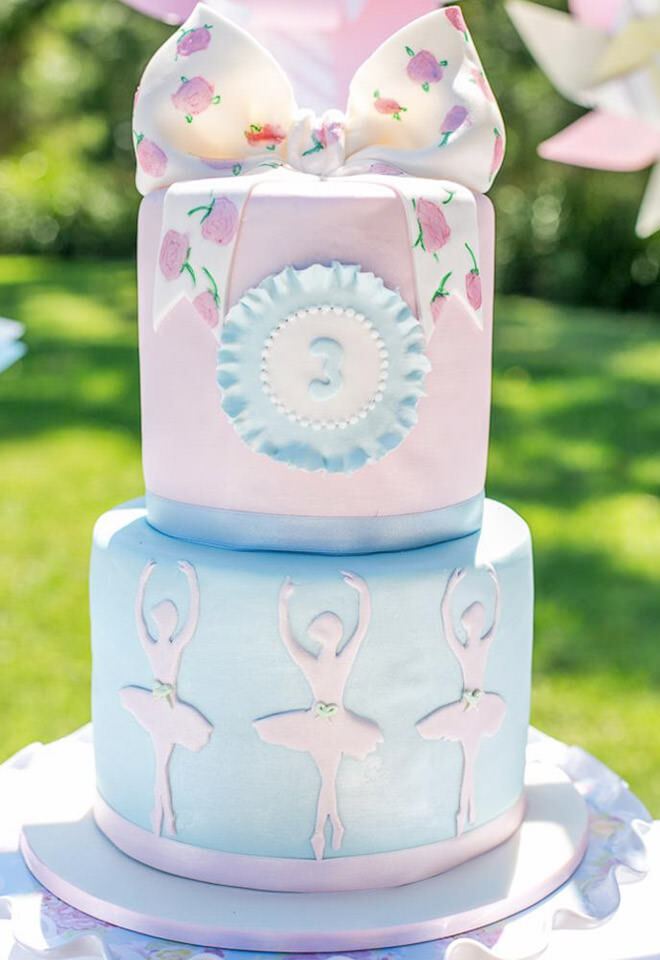 Silhouettes on tippy-toes and a giant floral bow are a few of the fun finishing touches on this big bake. We LOVE! (via Catch My Party)
A Minion ballerina?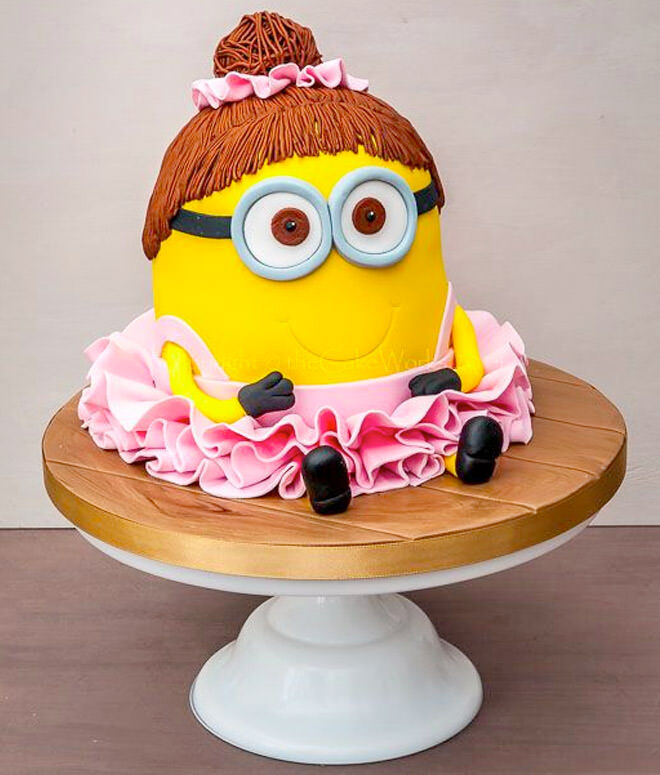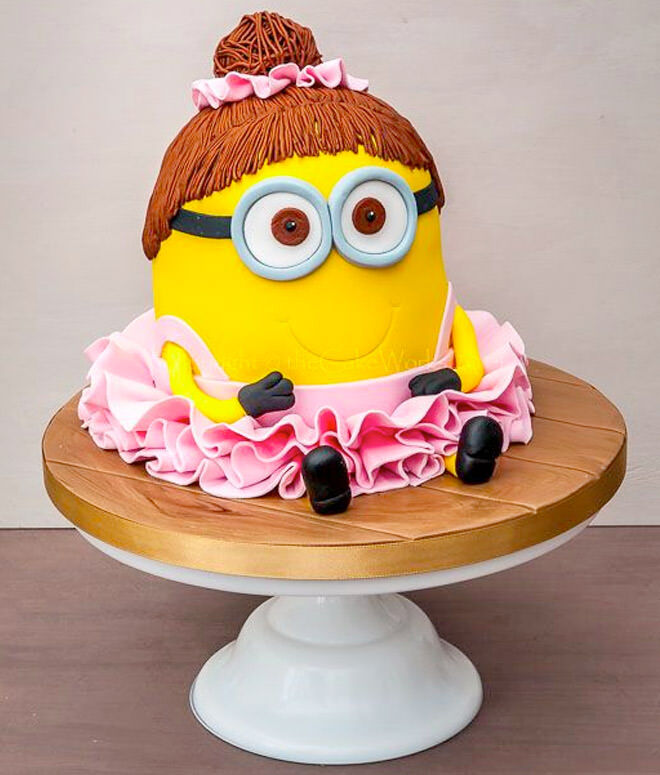 Because Minion fans can be ballerinas too. (via Vagabomb)
Frills and flowers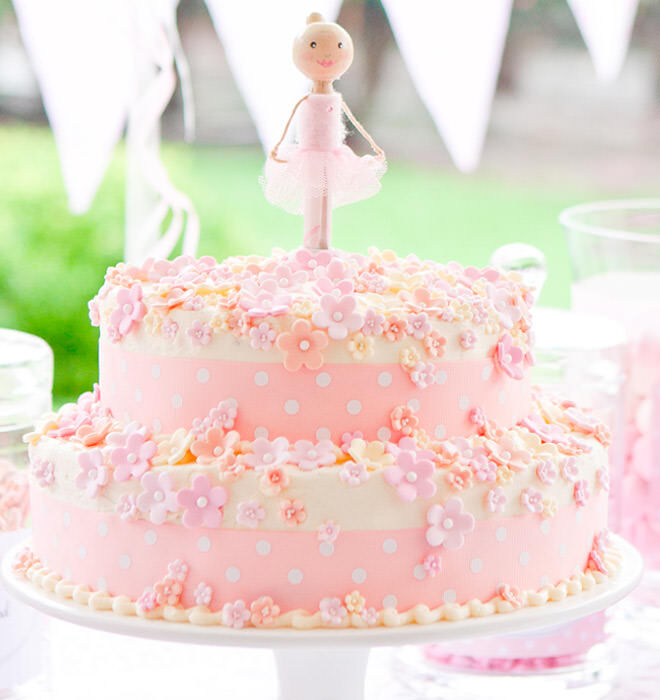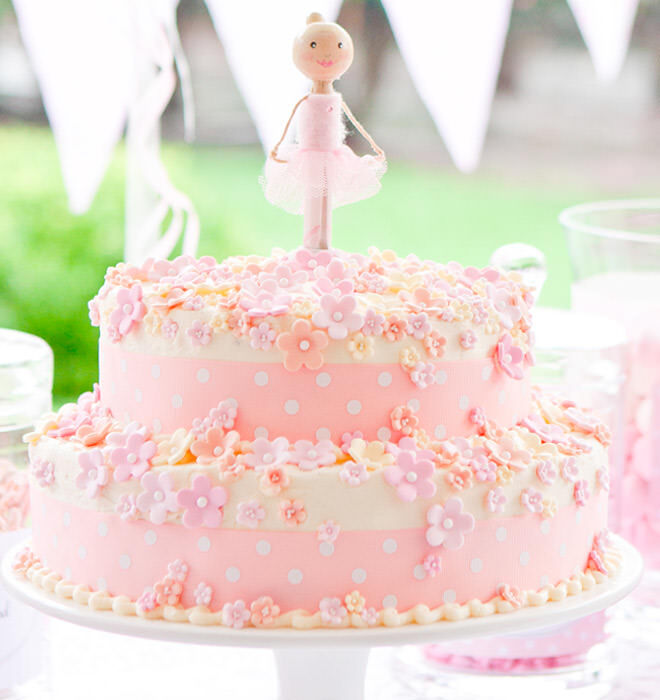 This cake is gorgeous and girly to a tee. There's polkadots, sugar flowers, dusty pinks, soft purples and a darling cake topper to sweeten the deal. Just lovely. (via Life and Baby)
Coloured confetti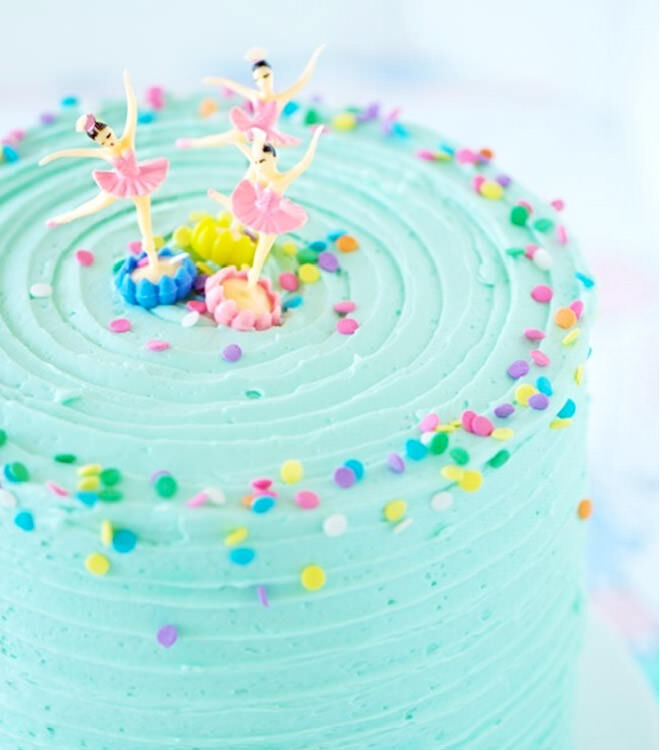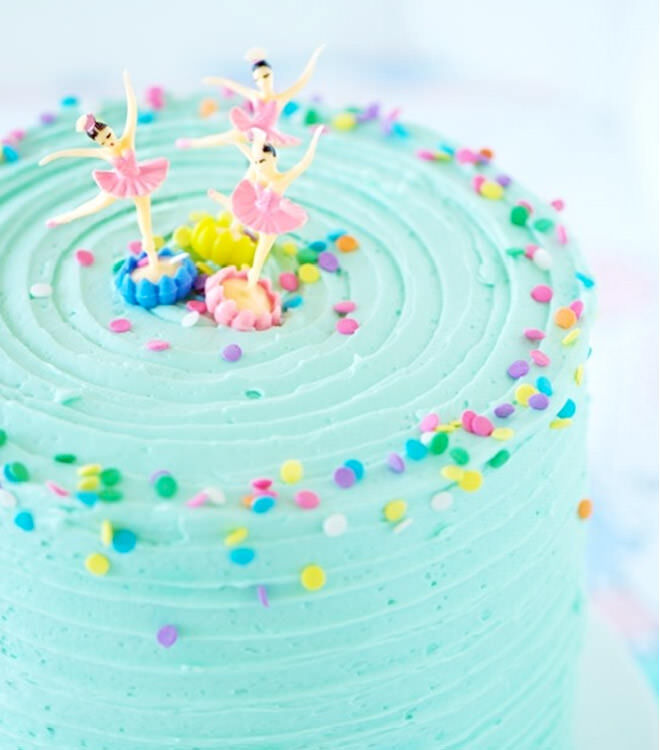 There are five layers of yumminess underneath this beautiful blue frosting and then there are adorable toppers and confetti on top! (via Sweetapolita)
Pointing pink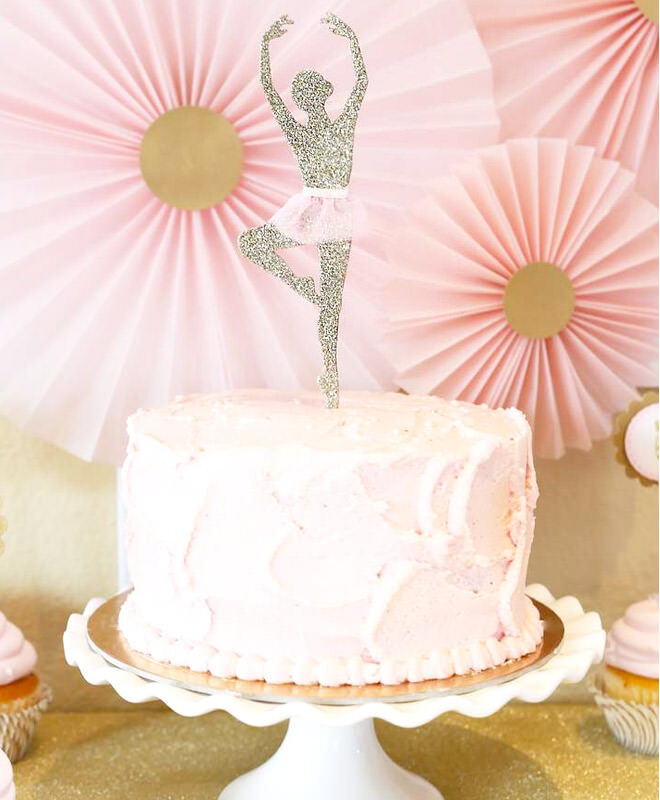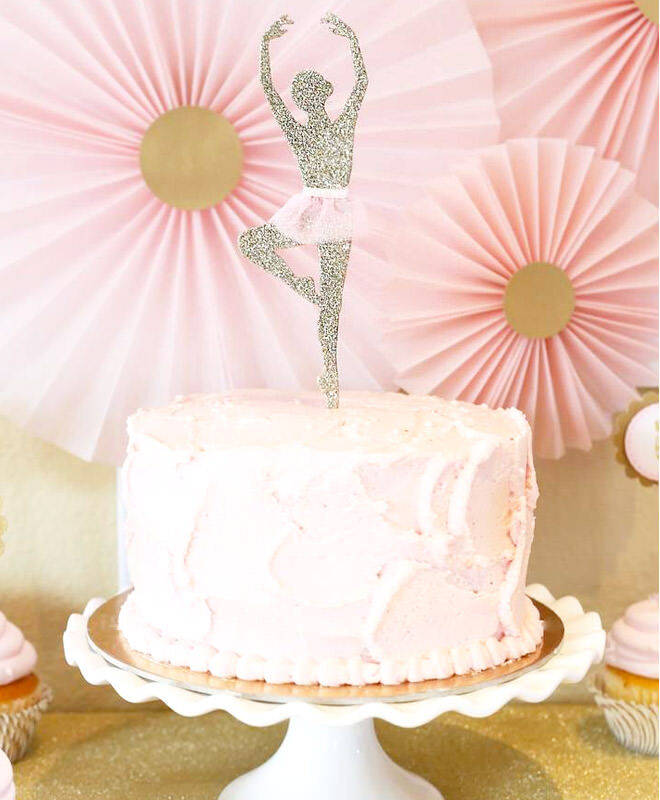 Pink and gold are a girls best friend, right? Here's a simple ballet cake to make the her eyes sparkle. (via Catch My Party)
I love it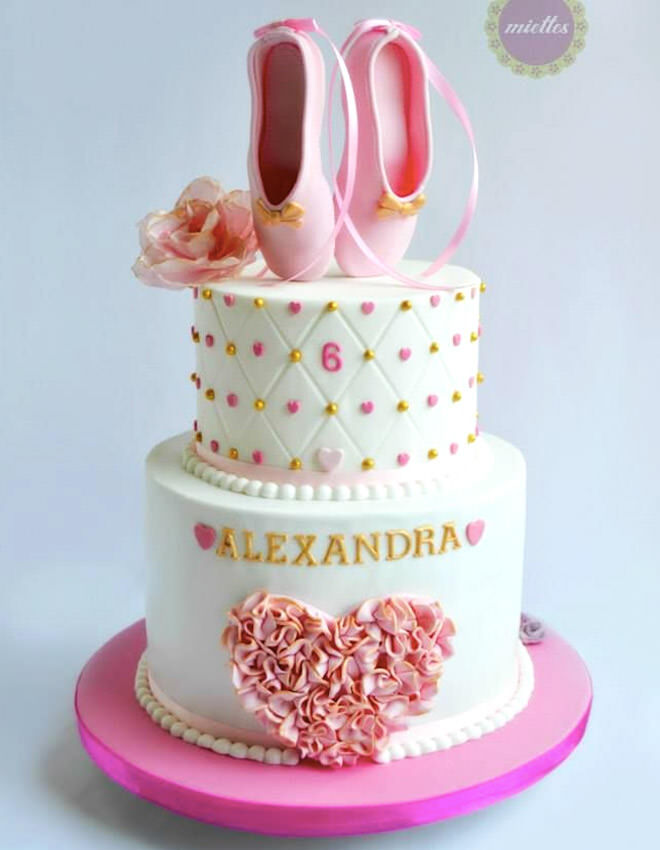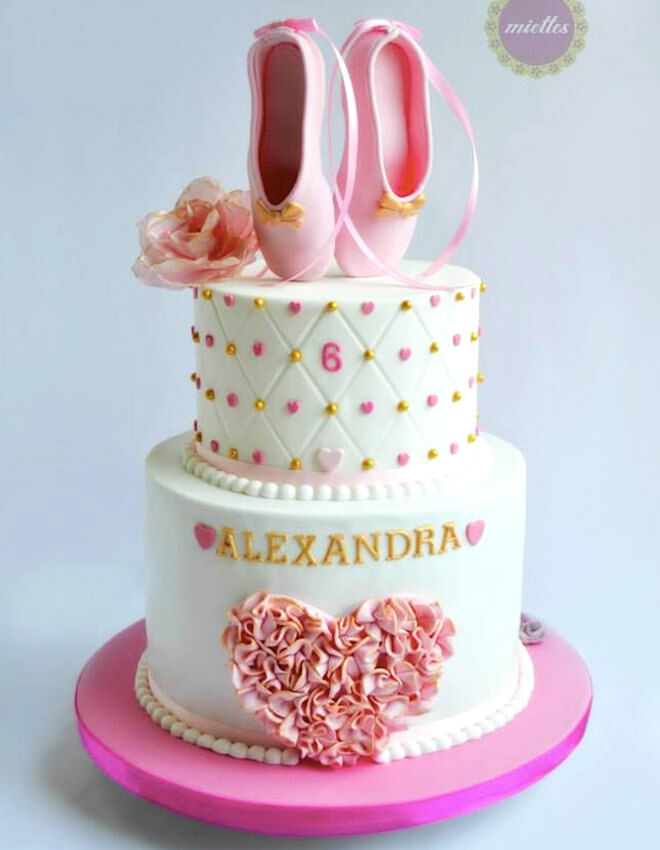 Oh La La! We love, love LOVE this pink and white celebration cake. (via Miettes)
Read next…
• 12 construction cakes they'll really dig 
• 11 princess cakes for a perfect pink birthday
• 13 awesome birthday cakes for boys (and girls)

Know a toy suitable for a 3 month old we should add to our list? Contact us and let us know, we've been curating Australia's best baby products into helpful lists for over 15 years and we're always happy to support new brands and businesses.
Find the perfect gift!
We've collected a treasure trove of amazing gift ideas, from the latest baby toys from leading brands to quirky boutique finds. There's something for every little Piper, Noah and Charlotte.
Gifts for kids are based on play and development, not gender.
Become a Grapeviner mum by joining one of our private Facebook Baby Groups and meet thousands of other Australian mums with kids the same age as yours all recommending their favourite baby products and unearthing hidden baby shops. And you can too!
We want you to know
At Mum's Grapevine, we're a team of passionate mums (with 19 kids!) and over 15 years of experience researching and writing about all things baby and parenting. Our reviews of recommended products, like the ones in this post, may include paid inclusions, but we promise to only feature products that we truly believe in and have used or seen ourselves. We want to ensure that you, our Grapeviner mums have access to the latest and greatest products in the parenting world, and we're committed to maintaining our high standards of quality and honesty. See our Disclosure Policy.
Thank you for trusting us to be your go-to source for all things baby-related.
xoxo