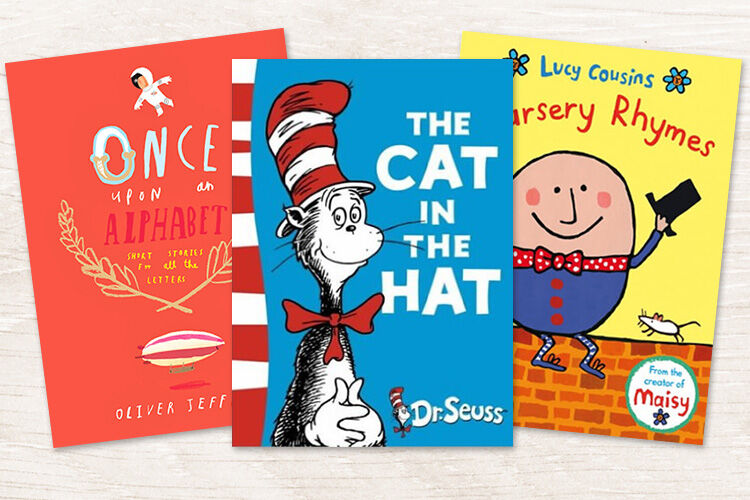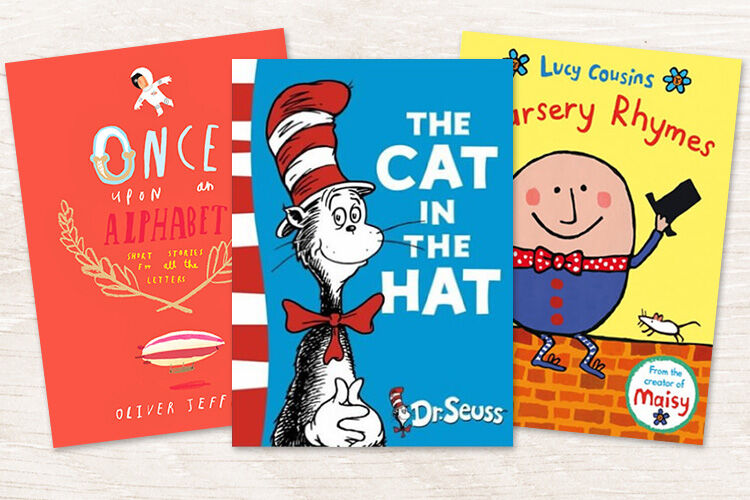 One of the best things we can do to prepare our little darlings for independent reading is help them to recognise sight words.
Sometimes called 'popcorn words', sight words are those high-frequency words that make up the majority of the words we read daily. By the end of their first year at school most kids will be expected to recall these 100 words without prompting – as a parent you can help by prepping your little bookworms with books that repeatedly use these words.
Here are 10 of the best books to help your kids remember their first 100 sight words.
Ant and Bee Count 123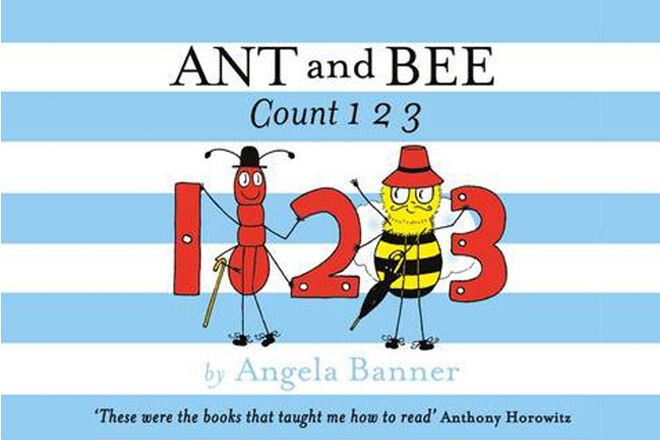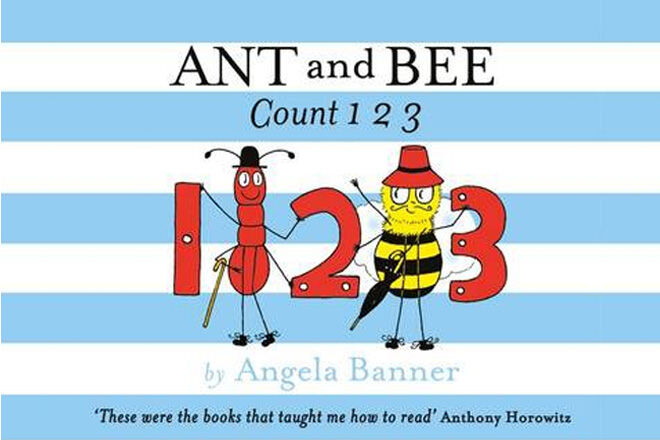 Ant and Bee Count 123: by Angela Banner: First published in 1950, this delightful book continues to help children learn to read 65 years later! It focuses on word recognition and encourages story sharing. Poor Ant has hurt his head and has to stay in bed until he is better; luckily there are lots of nice things to count whilst he's not feeling well. Sight words and counting in one book – score!
---
Me I Am!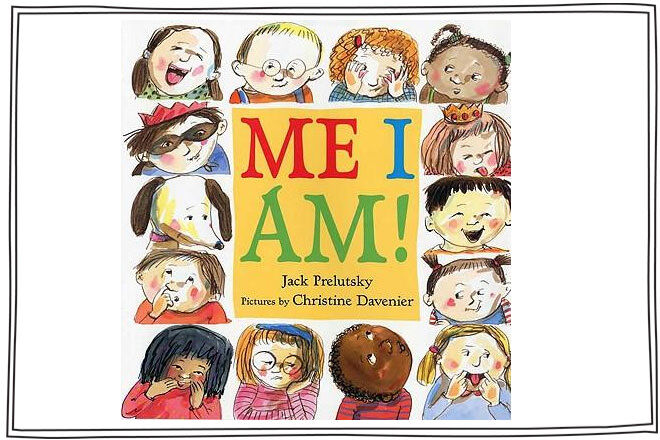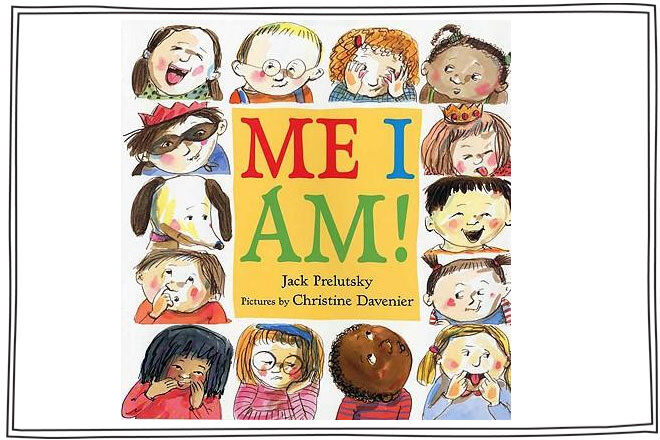 Me I Am!: by Jack Prelutsky & Christine Davenier: This beautifully illustrated book tells the story of three individual personalities who follow their own path and stay true to themselves. A great book for teaching kids to be themselves, all while reinforcing key sight words throughout.
We love a book that can use clever verse to keep kids happily entertained while teaching them a valuable lesson!
---
Once Upon an Alphabet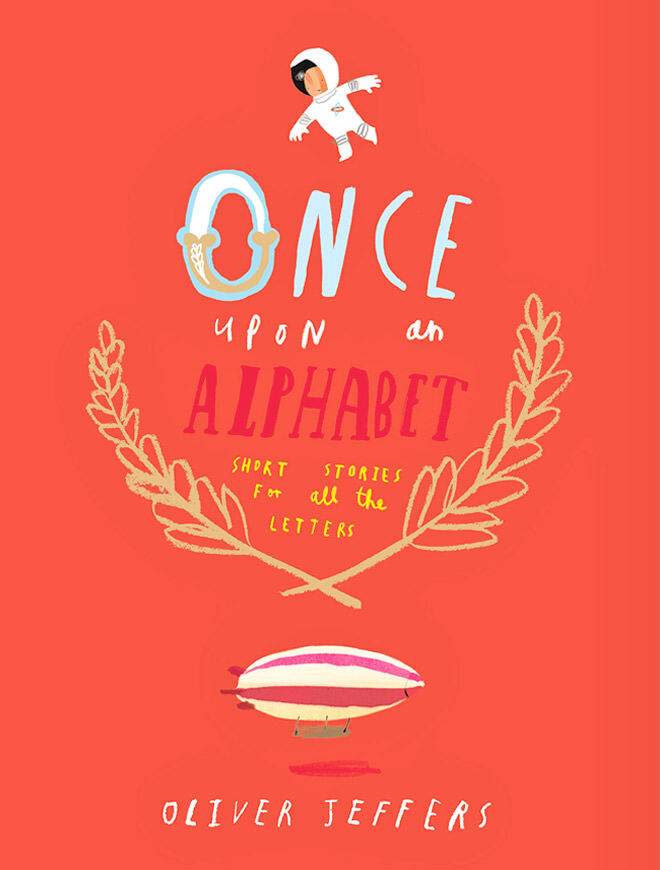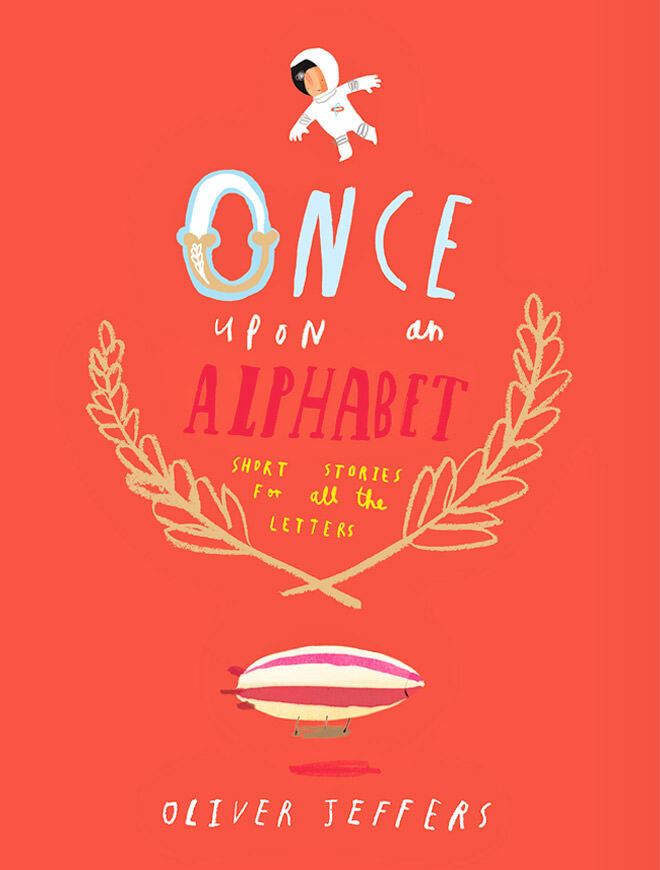 Once Upon an Alphabet: by Oliver Jeffers: Letters of the alphabet work their lowercase and uppercase patooties off to make the words that tell stories, but in this delightful book by renowned author/illustrator, Oliver Jeffers, each letter of the alphabet has it's own little story that reinforces each letter with an adventurous tale.
---
My First Sight Words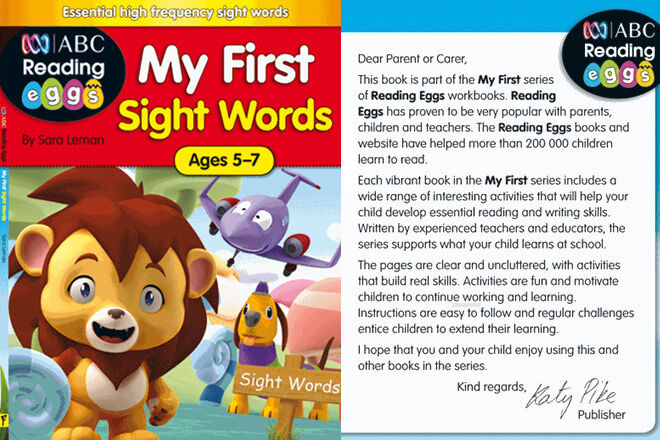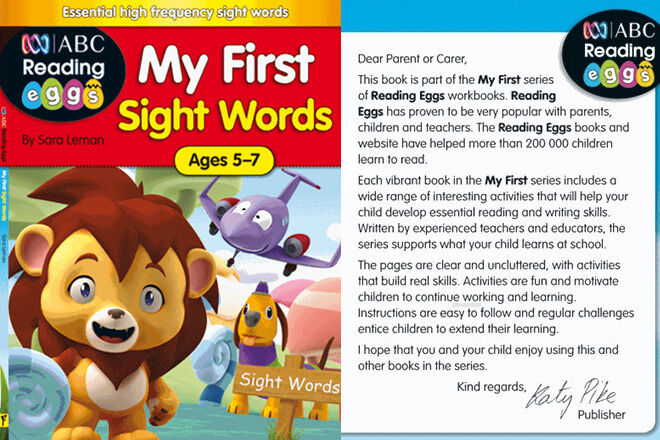 ABC Reading Eggs – My First Sight Words: by Sarah Leman: Combine this sight words book with Reading Eggs, the online program for learning to read, and your child will be independently reading in no time. There are 8 books in this series all up, each designed to teach your bookworm a new skill needed to learn how to read.
---
The Cat in the Hat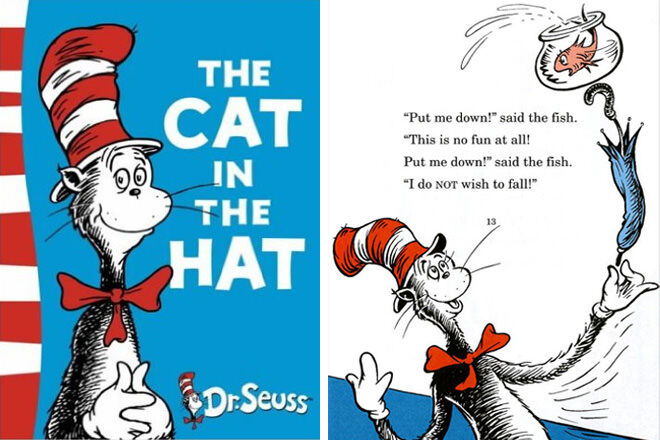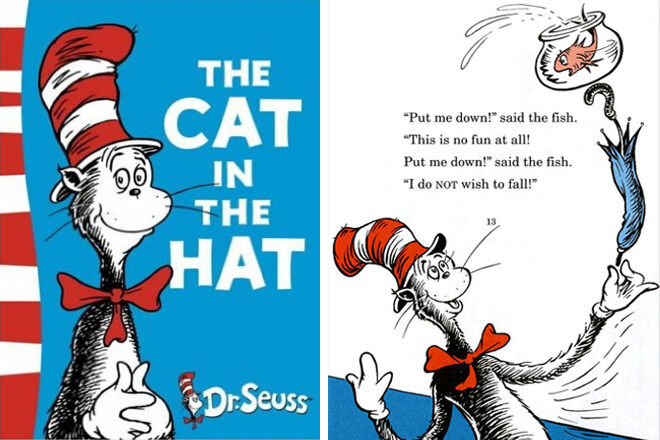 The Cat in the Hat by Dr Seuss: One of the world's most-loved authors, Dr Seuss understood how to engage kids with creative, funny and sometimes downright silly story-telling. From a learning perspective, rhymes help kids to appreciate how words begin and end, and so are great for understanding how similar sounding words work.
---
I Need a Hug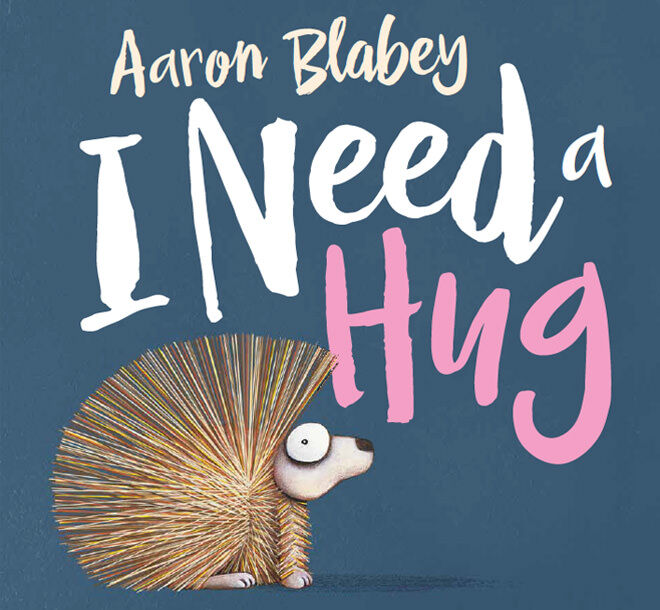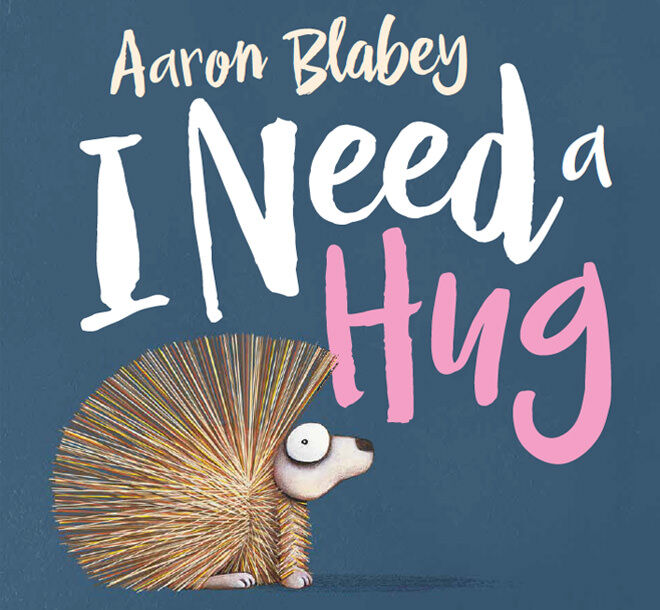 I Need a Hug by Aaron Blabey: Best-selling author, Aaron Blabey, uses sight words repeatedly throughout his latest book, I Need a Hug. His witty use of rhyme helps kids to make connections between the way similar words sound, while keeping them entertained throughout.
---
Sight word readers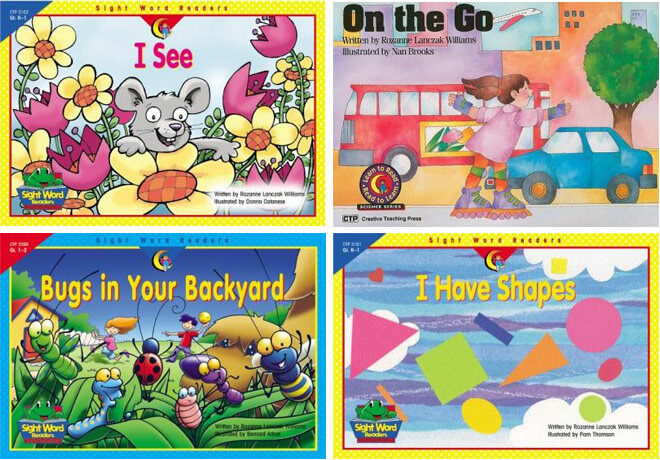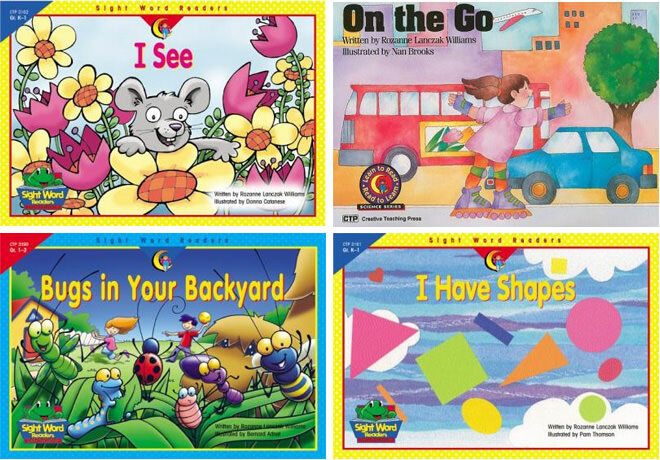 Collection of sight word readers by Rozanne Lanczak: Rozanne has a knack for creating readers that carefully introduce the repetition of one new sight word per book.
The beauty of focusing on repeating just one sight word per book is that it builds confidence in early readers, encouraging them to master that word and feel a sense of achievement.
---
Tug the Pug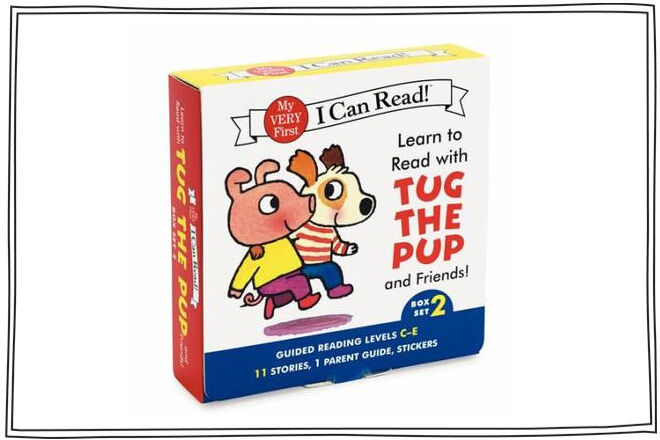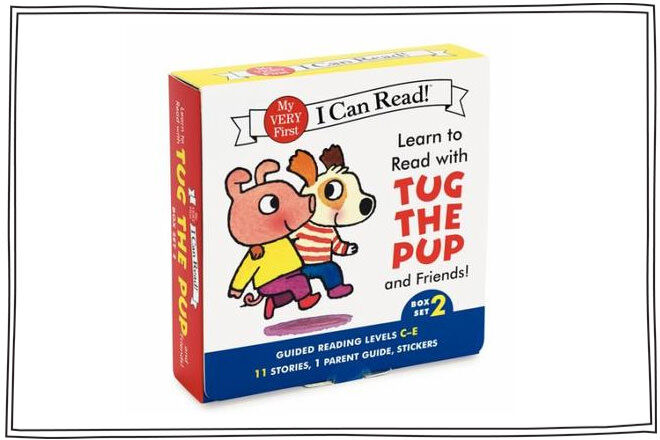 Learn to Read with Tug the Pup and Friends! Box Set: Written by reading specialist Dr. Julie M. Wood, this set of books stars Tug the Pup and an endearing group of characters that will engage your little readers with their adventurous tales.
Each book features a strong emphasis on sight word vocabulary and picture/word connections, helping your kids to feel comfortable and engaged.
---
Nursery Rhymes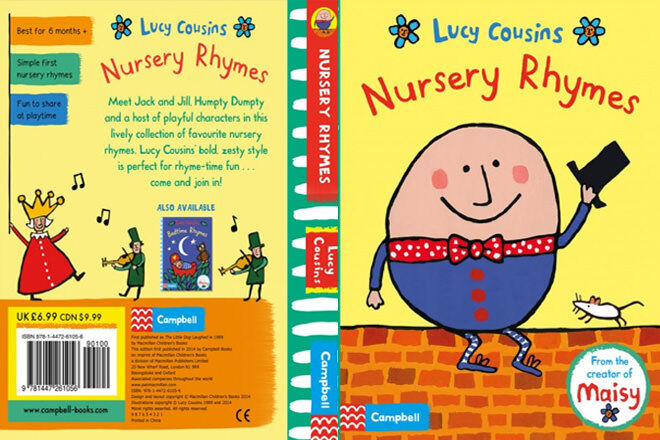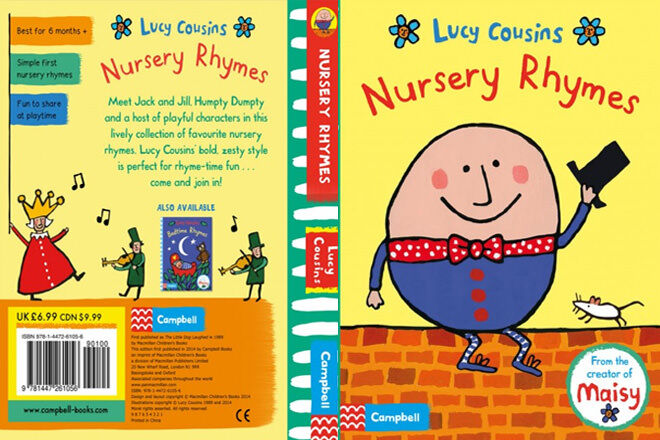 Nursery Rhymes by Lucy Cousins: Nursery rhymes help kids make connections with similar ending words. They also allow little readers to memorise verses, providing a sense of 'can-do' that is encouraging to kids.
This colourful collection of nursery rhymes is by the creator of Maisy, another great book for early readers!
---
Read next …
Want some other ways to help get the kids reading? Check out these articles next: