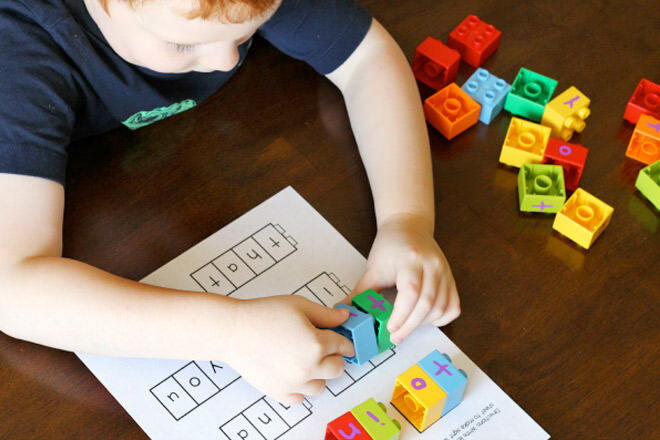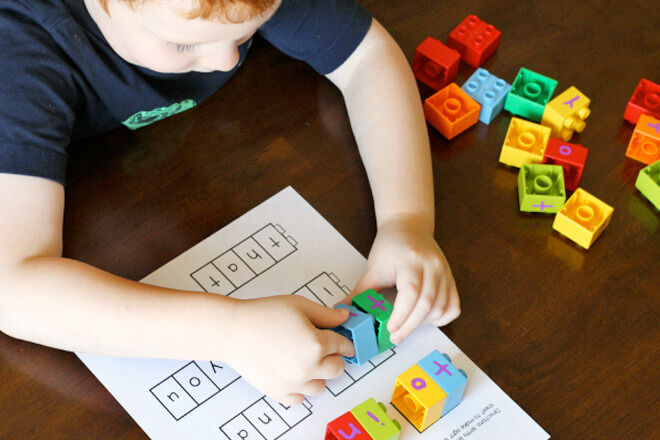 We can prepare our kids for reading by helping them learn their sight words. These 100 sight words are high frequency words that make up the majority of the words we read; they are essential to reading and need to be memorised by 'sight', hence the name!
We've put together a handy list of fun and creative word games that you can play with your little readers to help them learn and recall their sight words. Be careful, they'll be able to understand when you are spelling out C-H-O-C-O-L-A-T-E before you know it!
Sweet tooth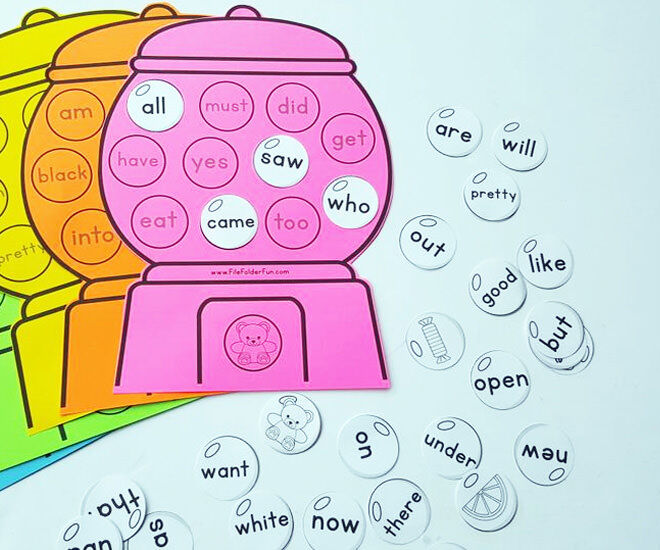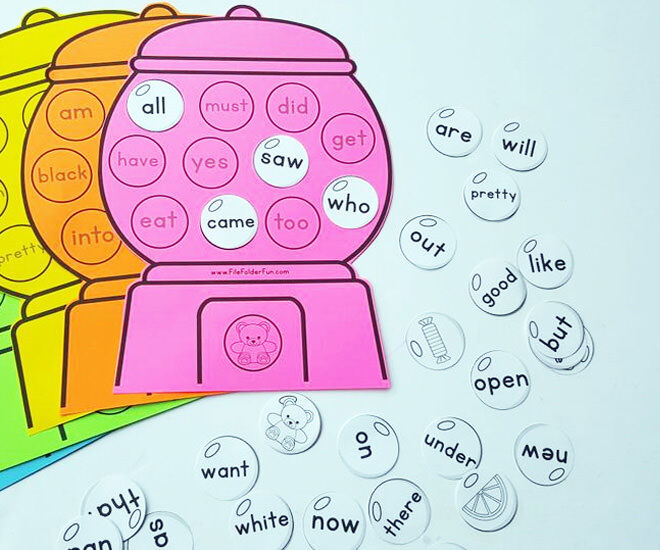 A perfect little game for the sweet toothed tot. Simply find and match up the pairs via the gumball machine. (via The Crafty Classroom)
Building blocks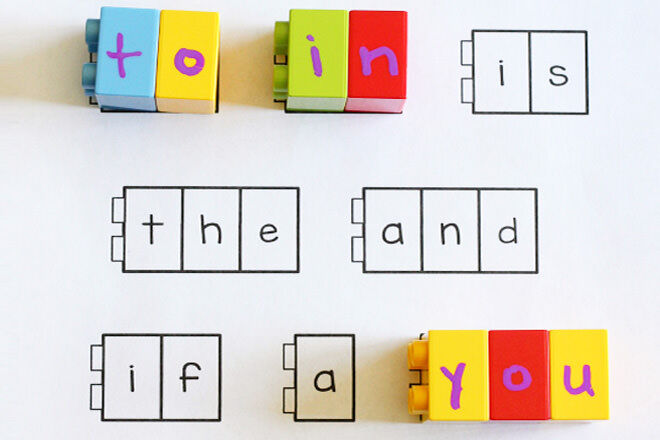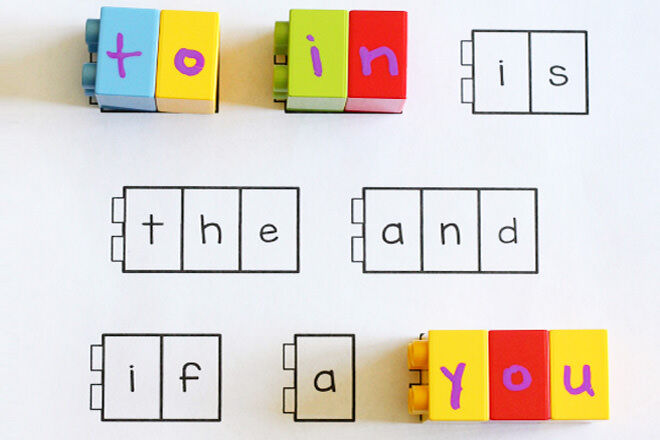 Do not throw out that Duplo! This clever little game will not only help kids recall their sight words, but help them practise their fine motor skills – score! (via Mom Inspired Life)
Sight words app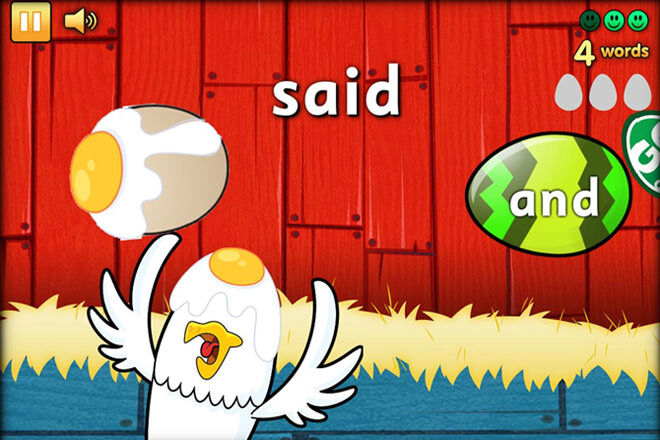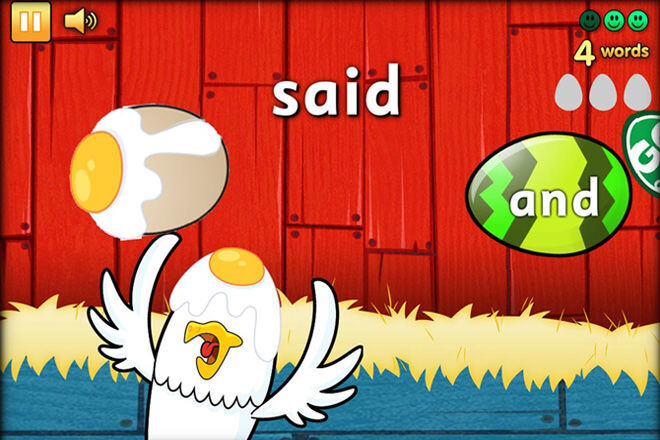 ABC Reading Eggs, the award-winning online program that helps kiddies learn to read, have complemented their reading program with a series of great apps for pre-schoolers, including Eggy Words, a fun app designed to help early readers learn their sight words.
Soccer star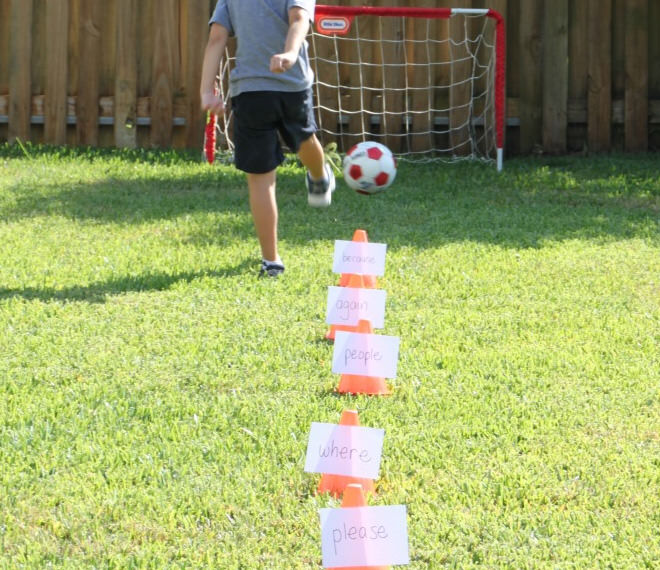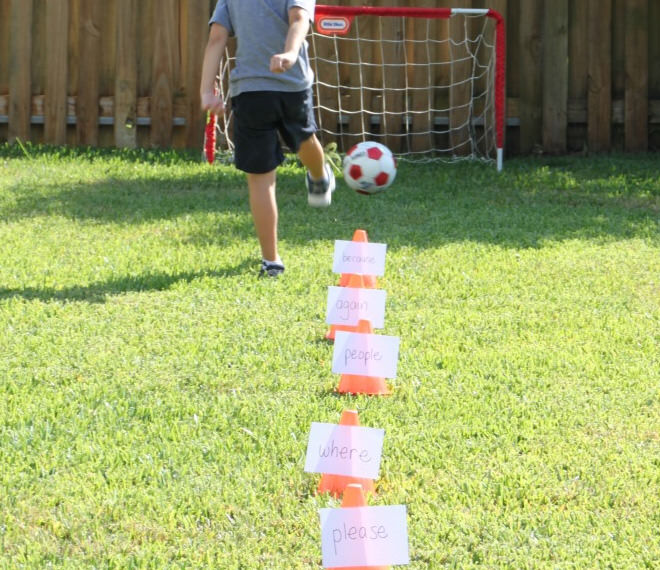 Some kids are kinesthetic learners – they learn from doing or experiencing. This soccer game is just the ticket for these kind of learners. For each word they say, they'll  advance closer to the goal to score. (via Coffee Cups & Crayons)
Stick puzzles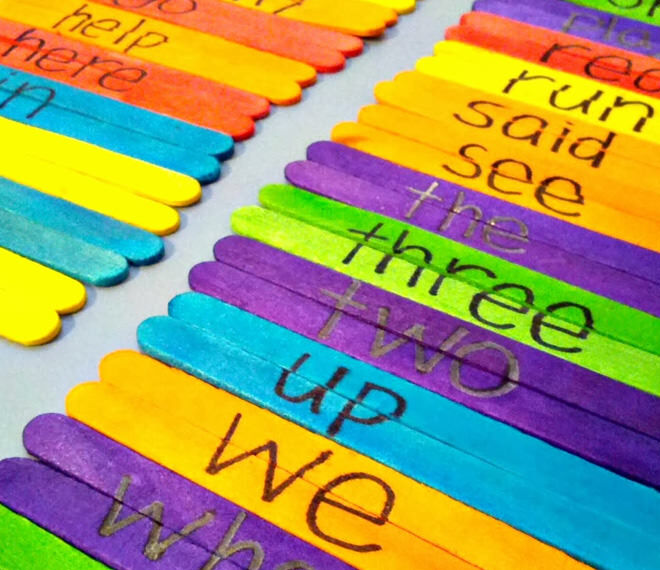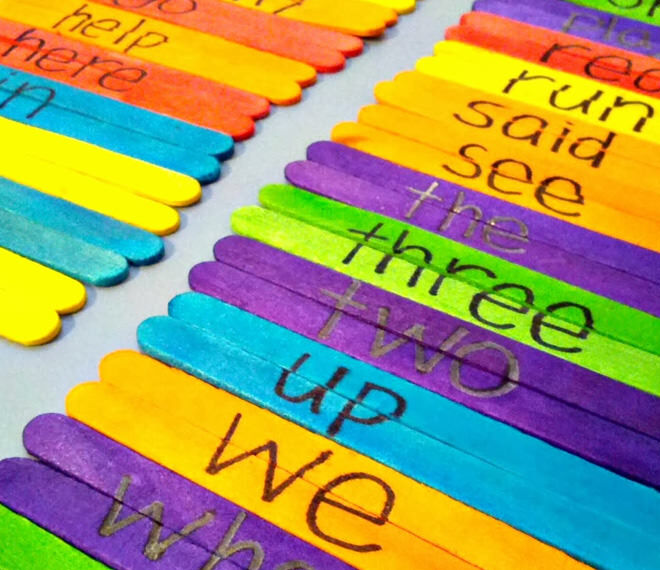 Any excuse to eat loads of Paddle Pops! We love that this game tests logic as well being a sight word recall aid. (via And Next Comes L)
Duplo stacks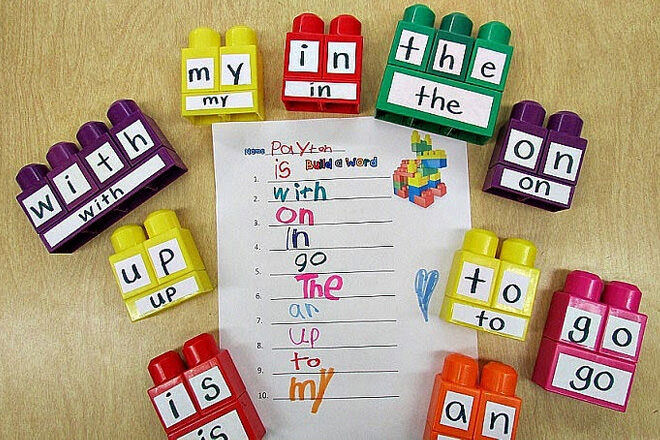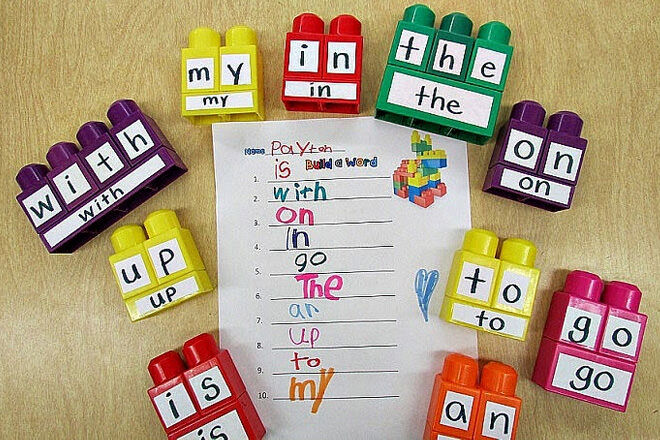 Another reason to love Duplo! In this game kids need to match, build then copy the word. (via Kindergarten: Holding Hands and Sticking Together)
Sand writing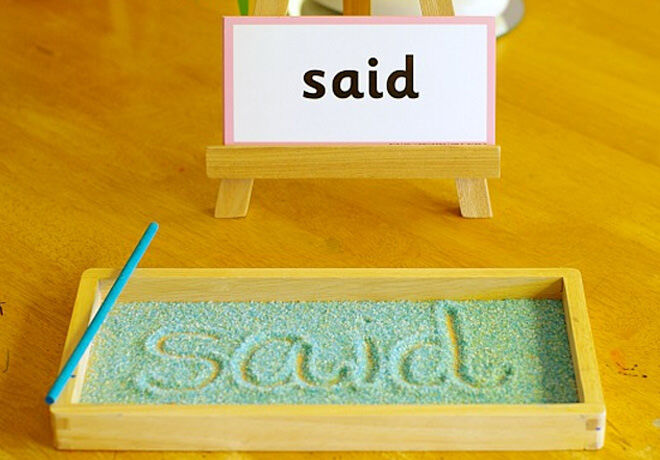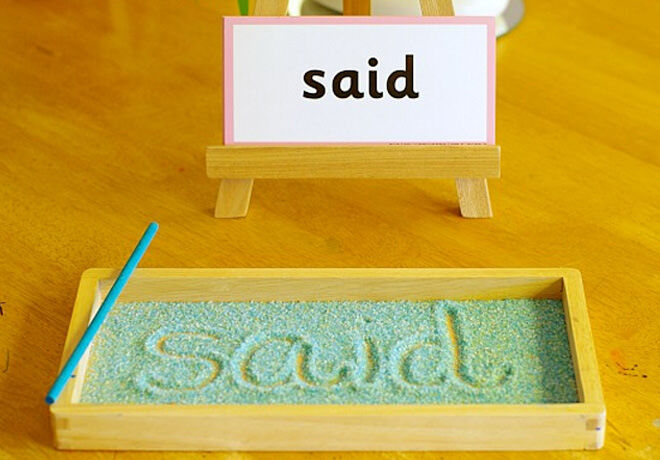 A great idea that mixes something kids can't get enough of – sand – with reading and writing practise. (via An Everyday Story)
Hopscotch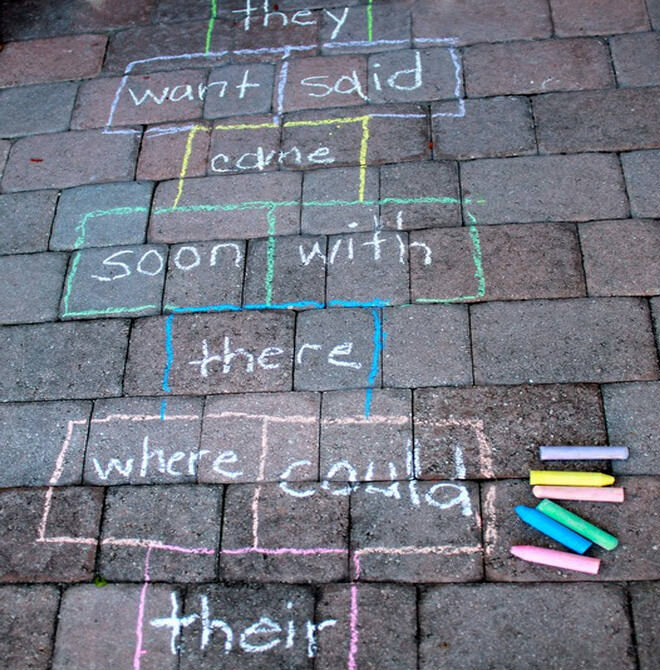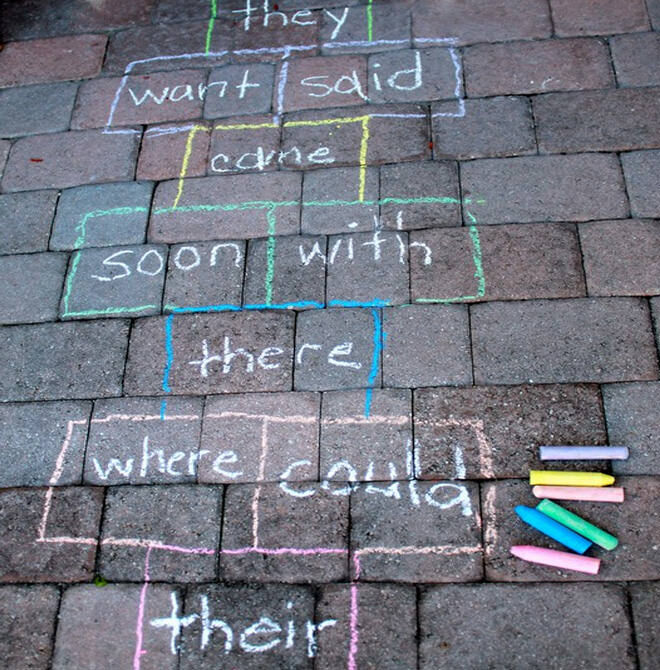 Take learning outdoors with this word Hopscotch game. It'll keep them active and learning at the same time. (via Mom to 2 Posh Lil Divas)
Word bingo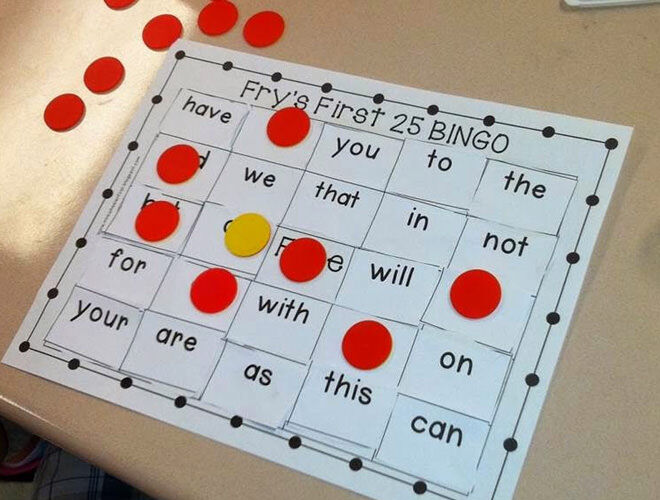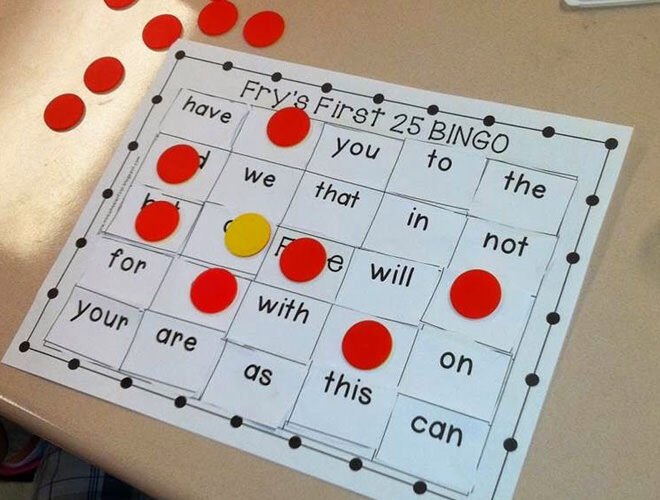 In this game youngsters needs to mark off the word as it's called or drawn out. (via Mrs Wheeler's First Grade)
Let's twist again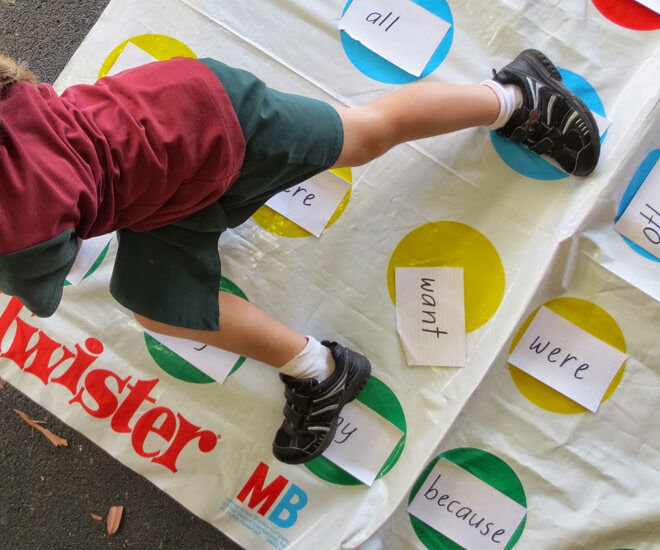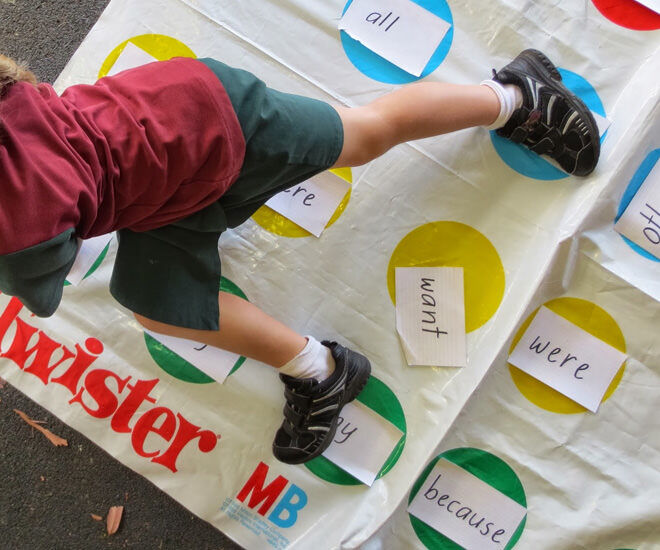 You can expect a bucketload of giggles with this game that sees Twister transform into a sight words learning opportunity. (via Love, Laughter & Learning in Prep)
Magnetic letters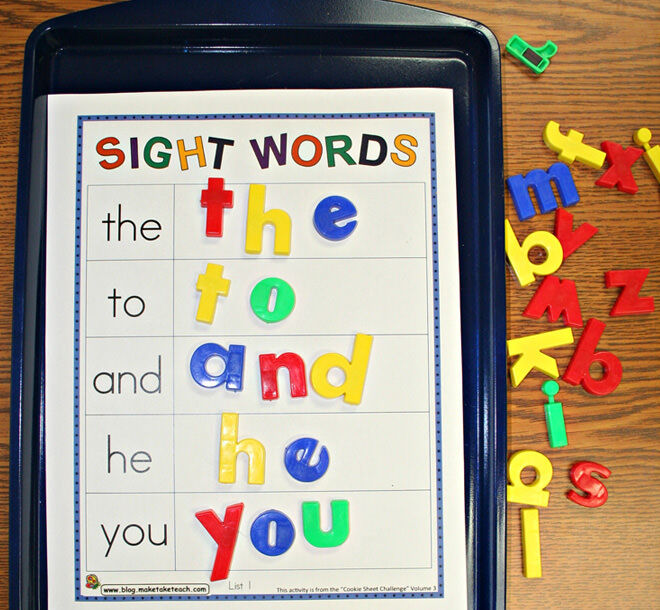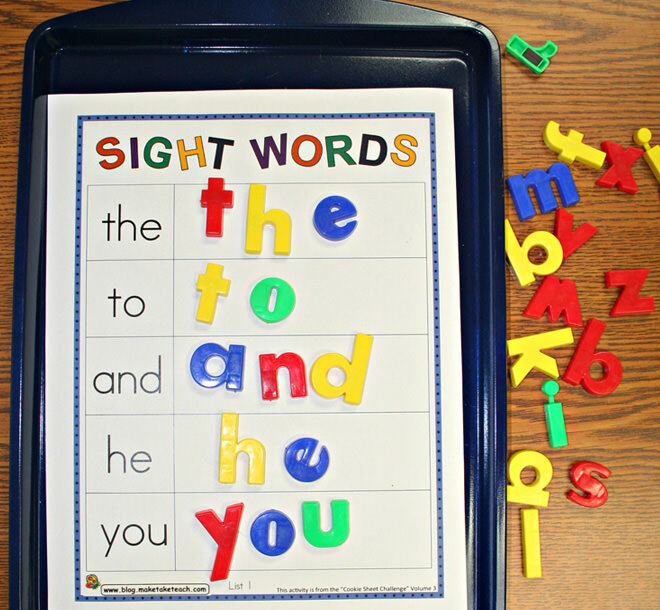 Want to keep the outside of your fridge free from clutter? Try using magnetic letters with a cookie tray to spell out sight words. (via Make Take Teach)
Repeat & recall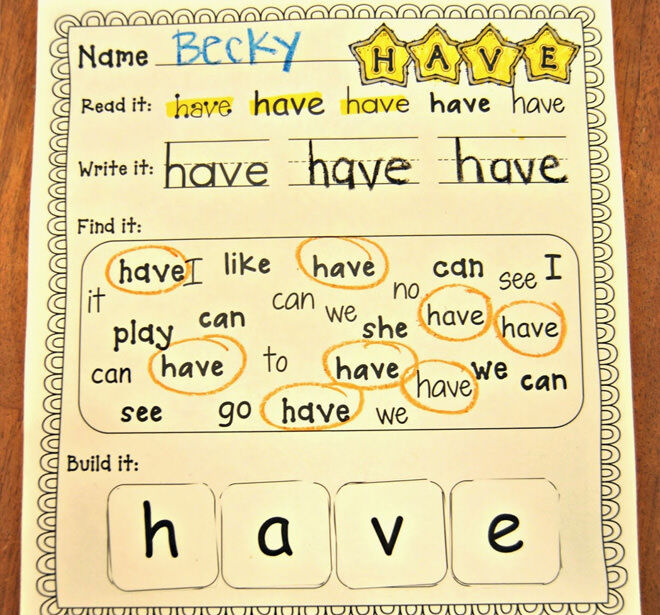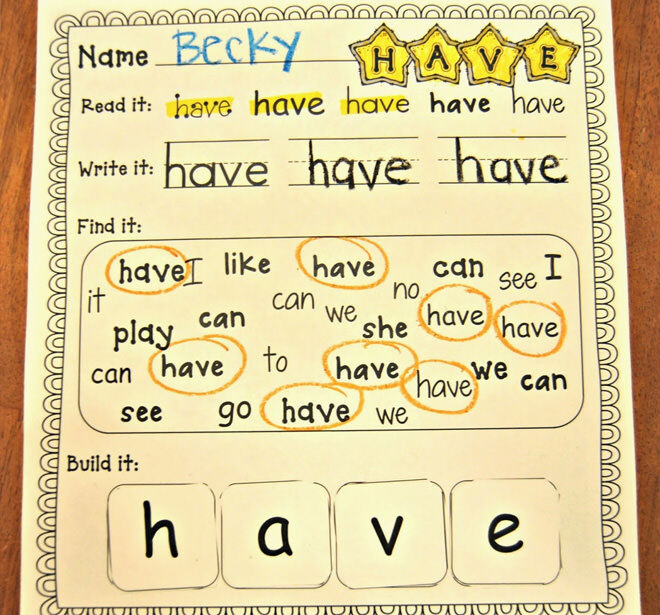 One of the best ways to teach a new concept is with repetition – it provides a sense of accomplishment that builds confidence. This worksheet reinforces the sight word 'have' in a range of different ways to do just that. (via Teaching Learning Loving)
Snap!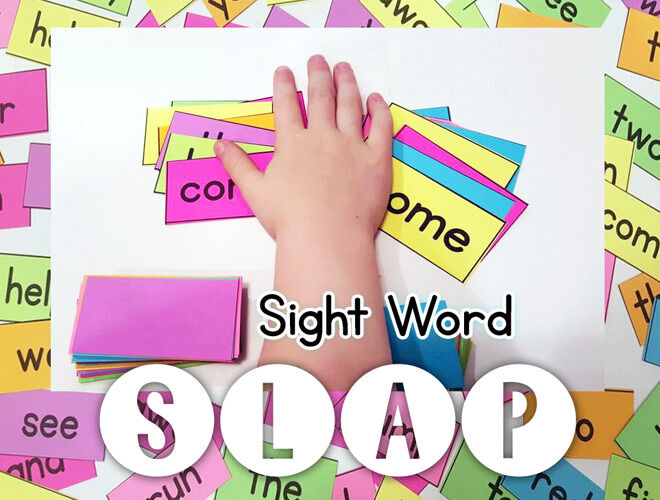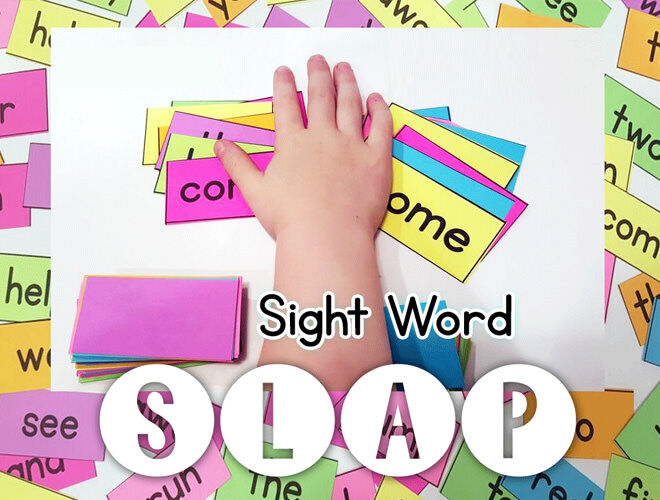 Oh snap! Kids are going to love playing this game of snap and you're going to love that they're familiarising themselves with high-frequency words. Double snap! (via File Folder Fun)
Roll & read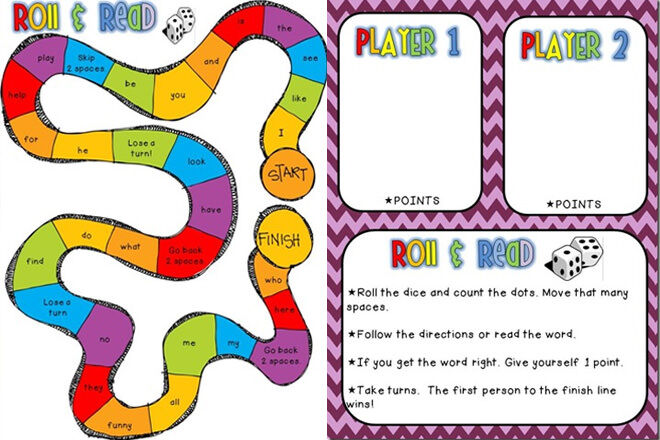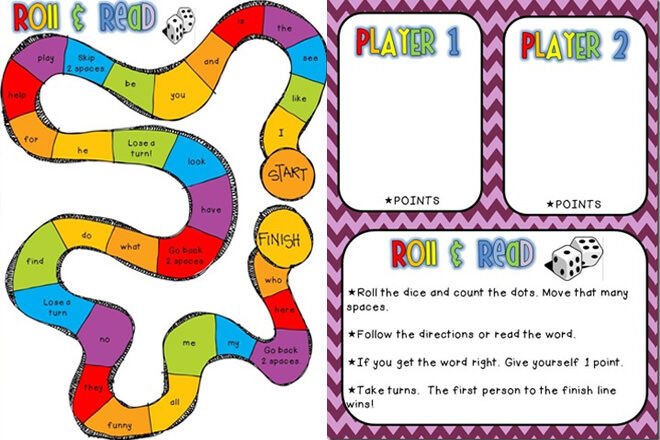 Learning really can be fun – just take a look at this read and roll variation on traditional dice board games. (via A+ Firsties)
READ MORE:
• How to help your child learn to read
• 21 cosy reading nooks for bookworms
• What's your name? 10 ways to get kids writing their name