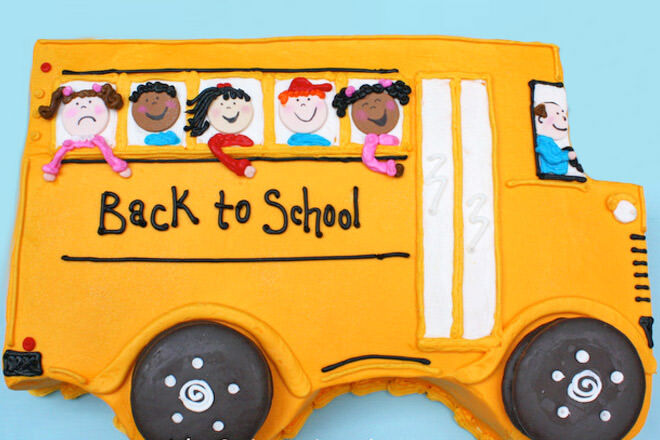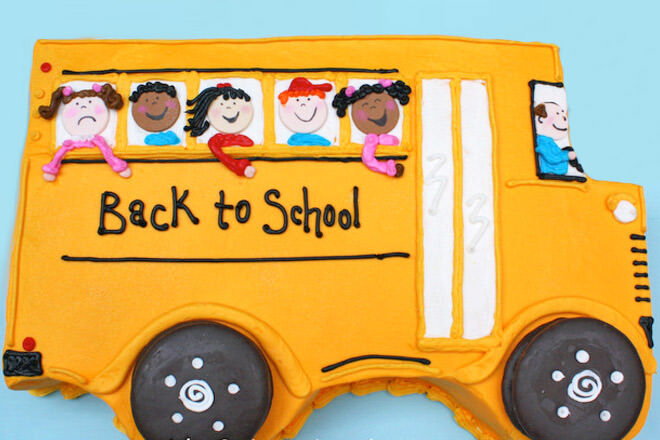 As the holidays come to an end (and you're excitedly counting down the days till you can pack their bag and send them back to school), get the kids as excited as you are by celebrating the new school year.
We've put our heads together to find 15 fun ways you and the kids can celebrate going back to school.
Throw a party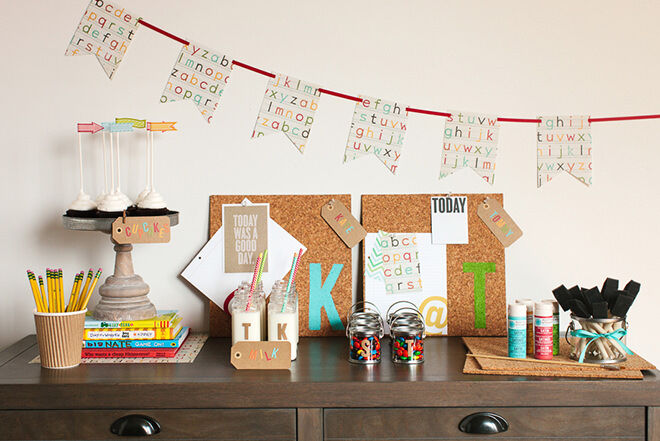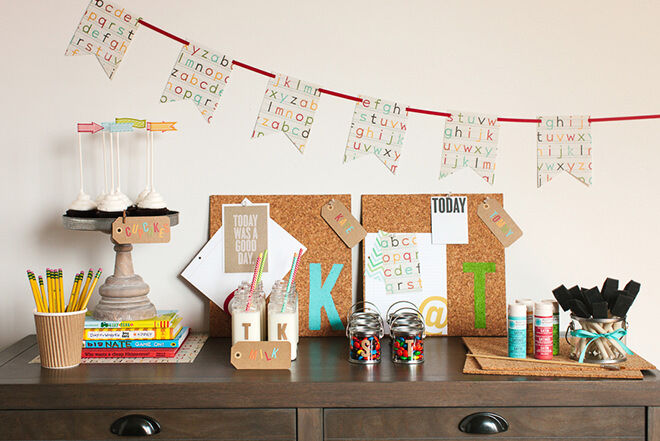 Throw the kids and their friends a back to school bash. (via The TomKat Studio)
Eat cake!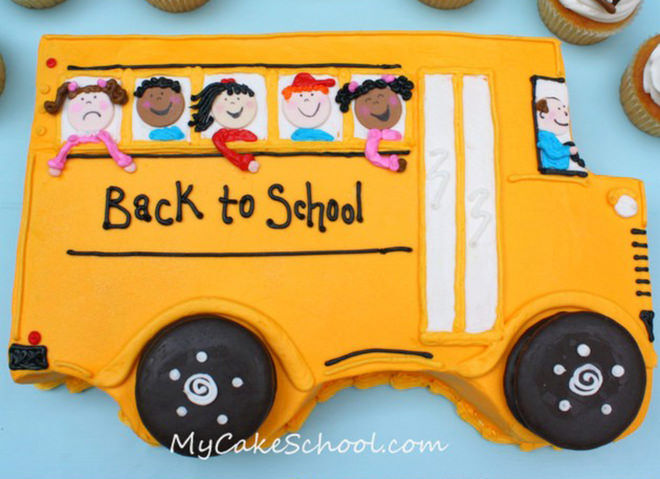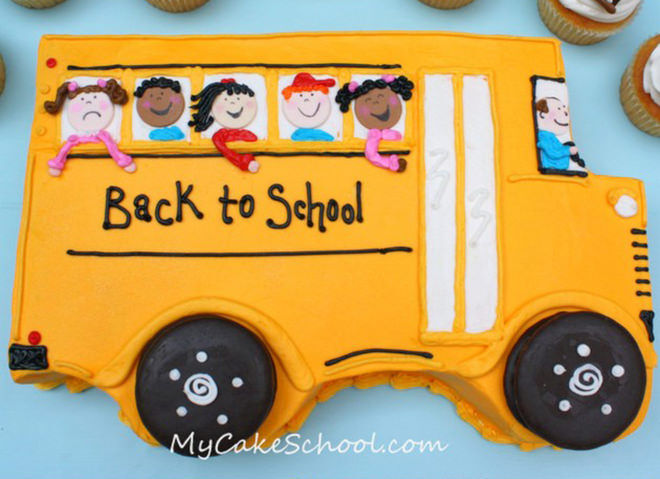 Don't just catch the school bus, make it and eat it too. (via My Cake School)
Get out the chalk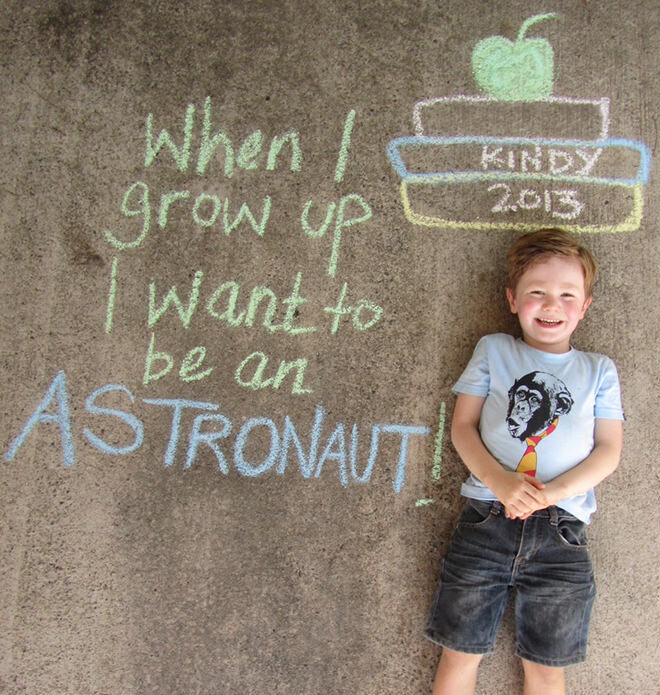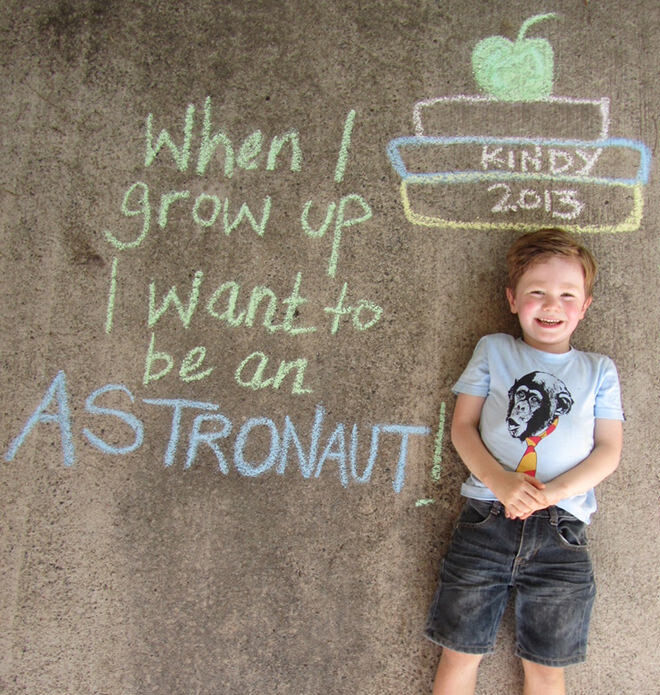 Mark the occasion with a chalk drawing. Take a cute snap to look back on each year. (via Paging Fun Mums)
A visit from the fairy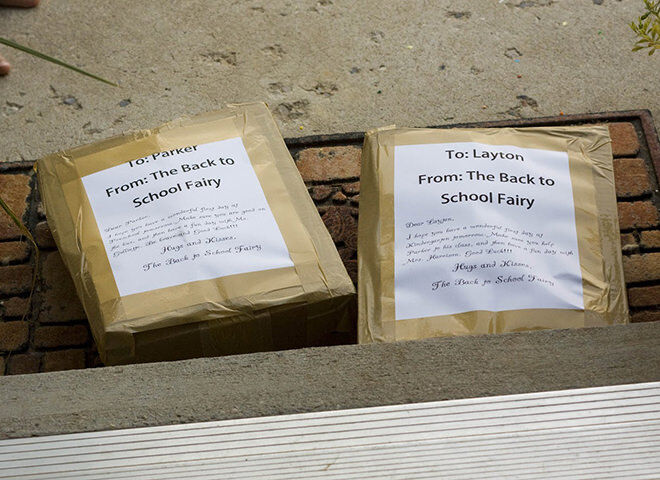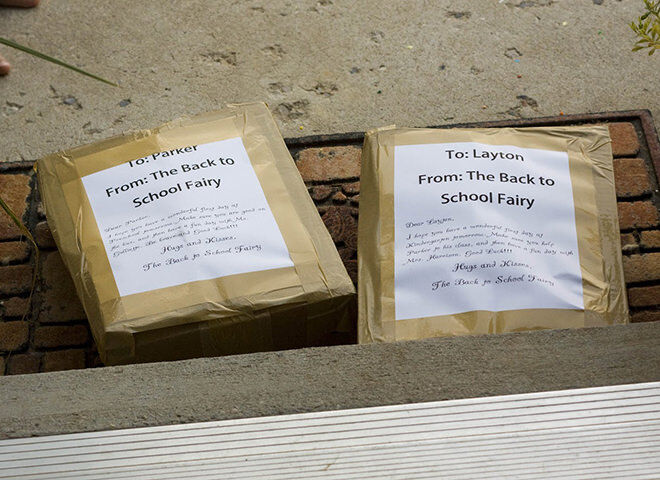 Get the school fairy to come at night and deliver new stationary supplies for a brand new year. (via The Sagers Family)
Enjoy a sweet apple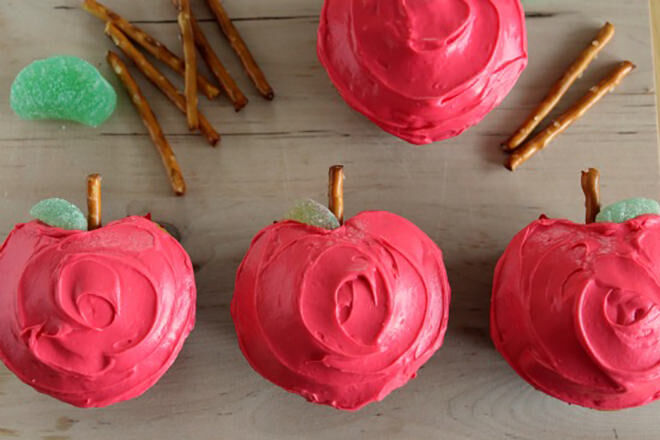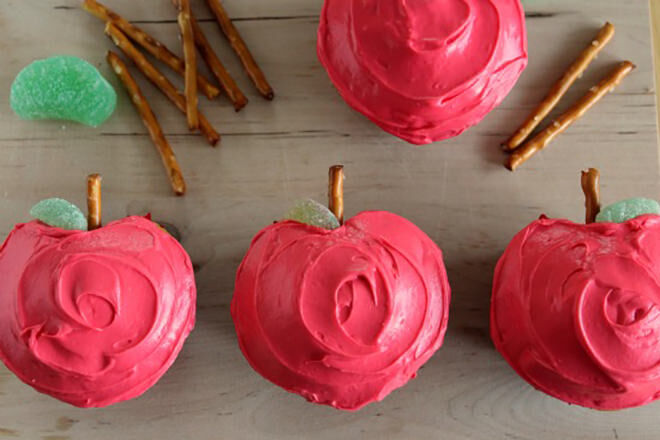 Sweet apple cupcakes may not keep the doctor away but they will taste delicious and get them geared up for learning! (via Make and Takes)
Buy a study buddy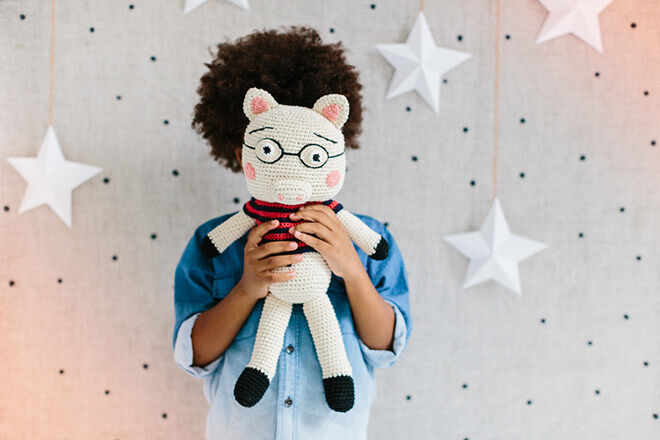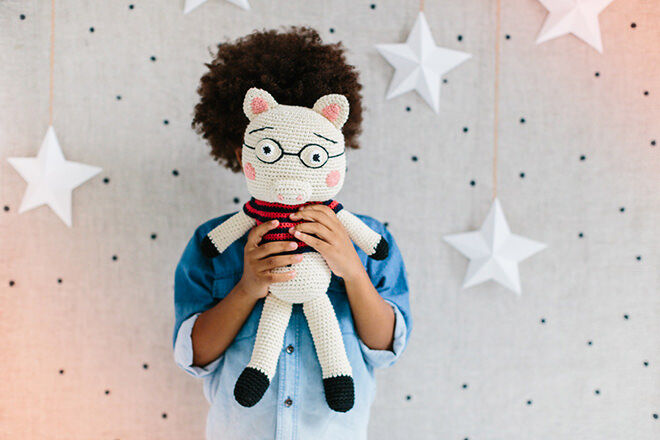 Get the kids to pick out a soft toy to become their new study buddy. Their new friend can sit with them while they do homework.
A fun countdown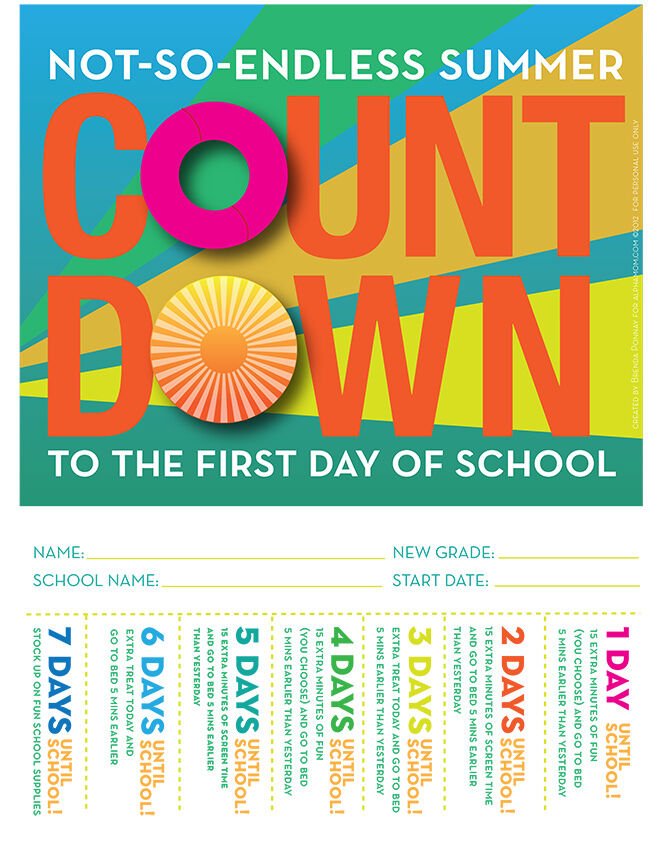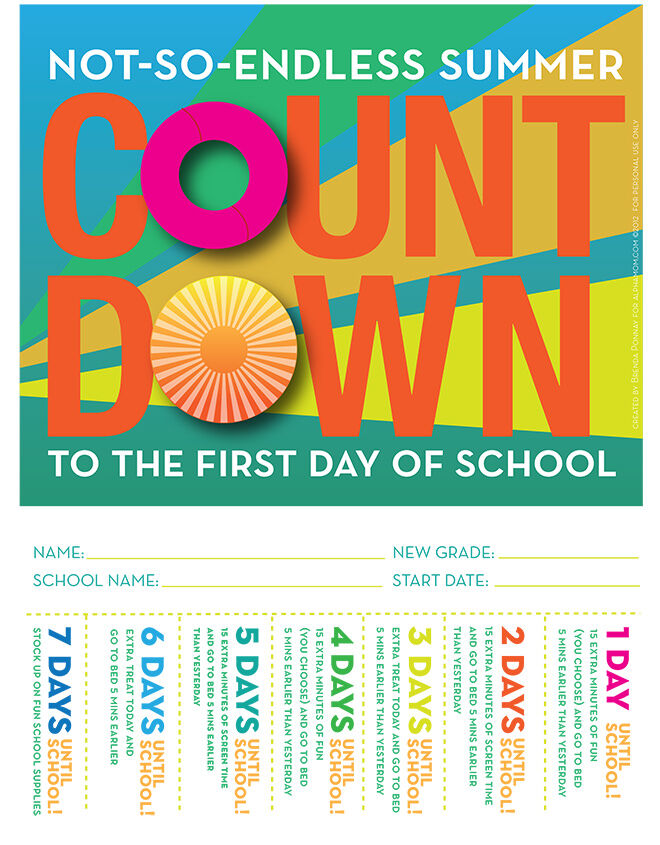 A countdown with fun activities helps get the kids back into a routine of early nights before school. (via AlphaMom)
Take a funny photo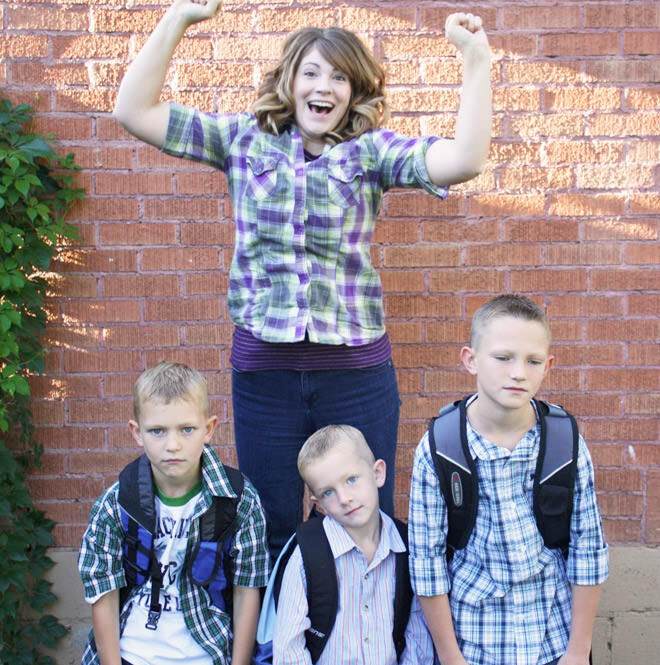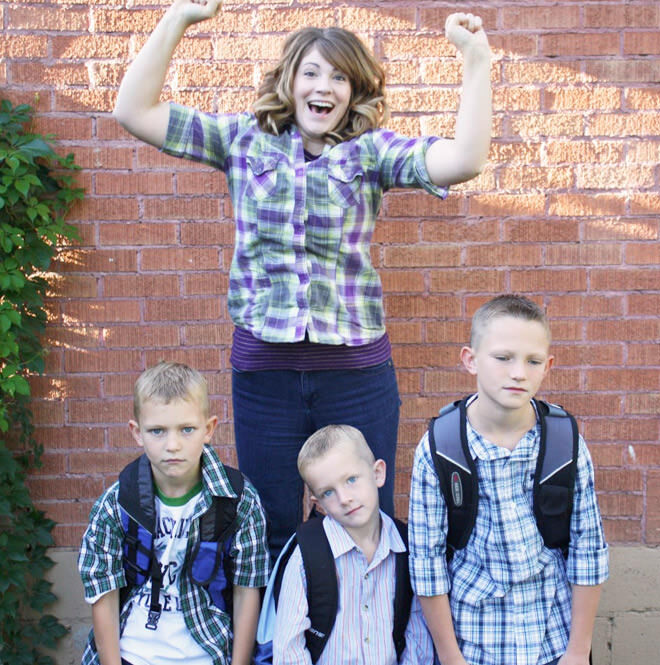 Isn't this how we all feel? (via Not JUST a Housewife)
Pack a bento for lunch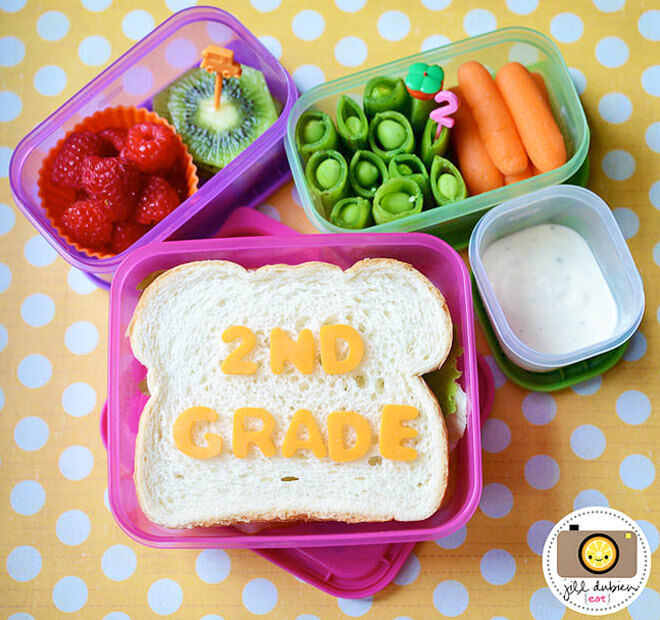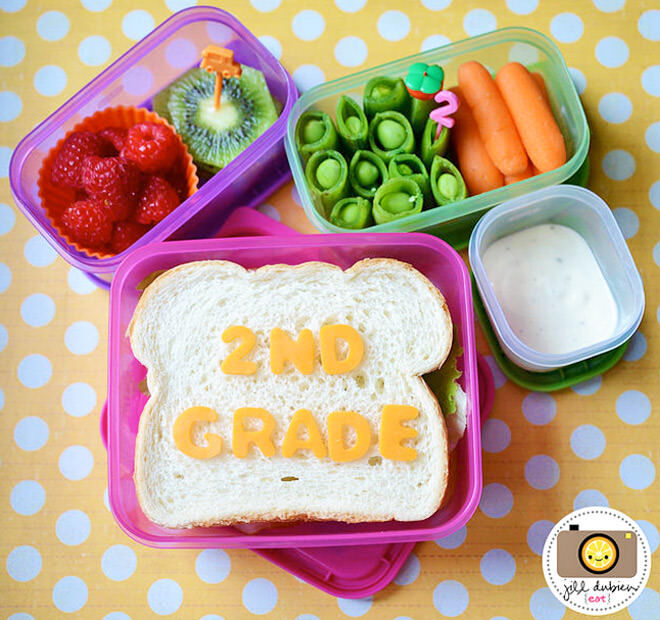 An easy lunchbox idea (that kids could help with too) would put a smile on any munchkins face. (via Meet the Dubiens)
Give a little gift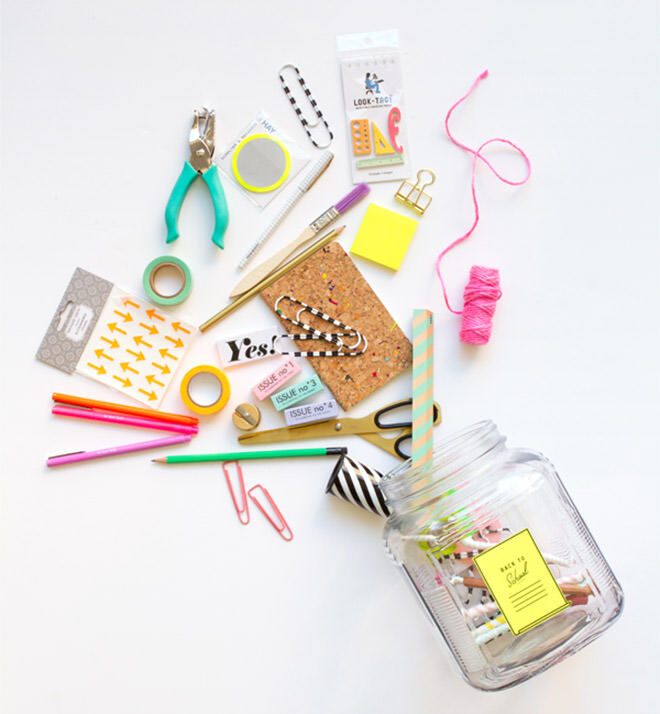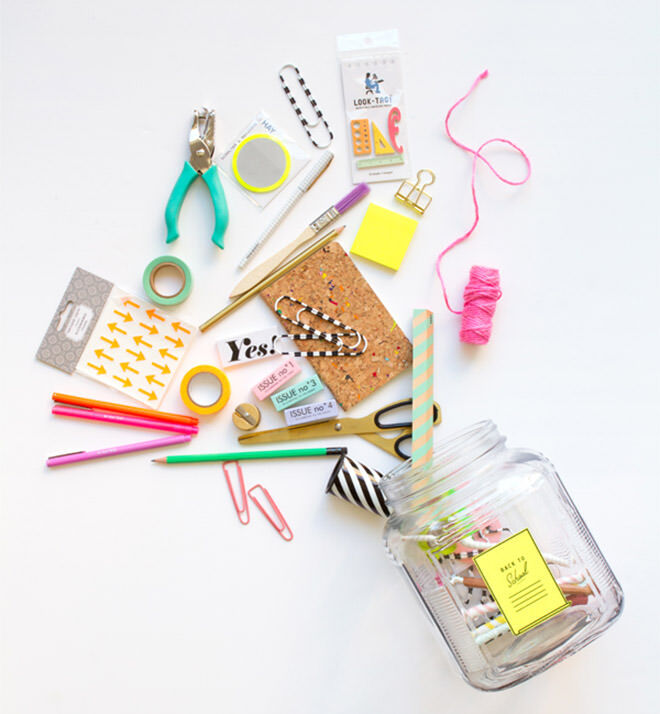 Fill up a giant jar with all the back to school supplies they'll need. There are also fun labels to print yourself. (via Oh Happy Day)
Cut a cute craft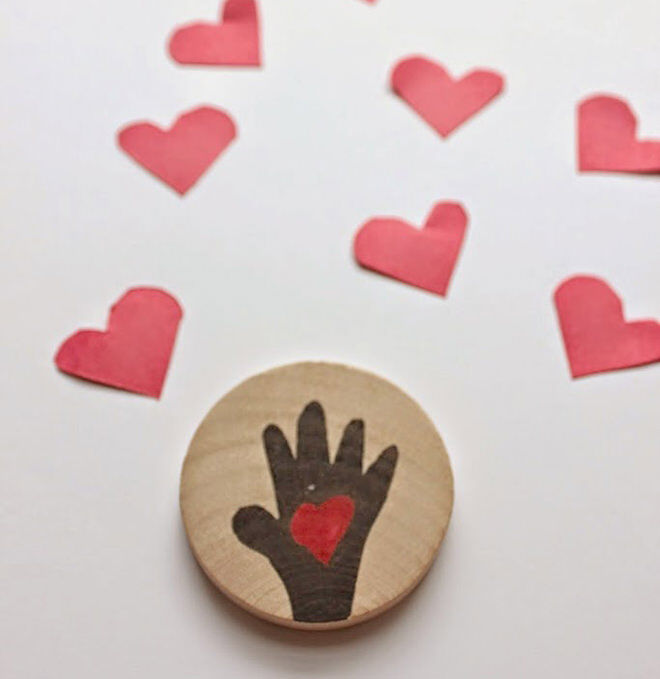 Place a kiss on your child's hand for them to hold all day. This cute craft activity comes from The Kissing Book which is a great read for any children a little worried about starting school. (via Frogs, snails and puppy dogs tails)
For more books on starting school check out Mum's Grapevine's 15 books about Starting School
Take a survey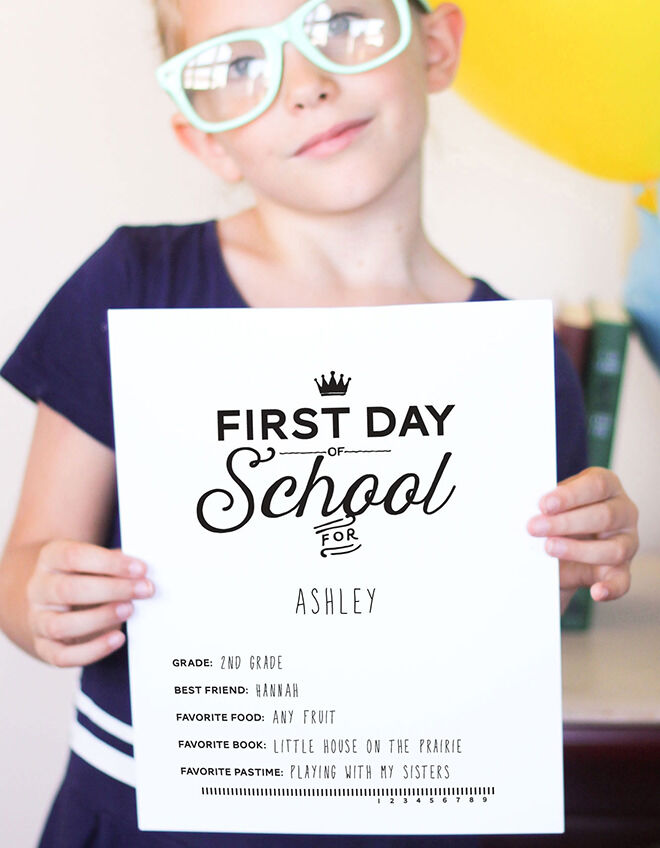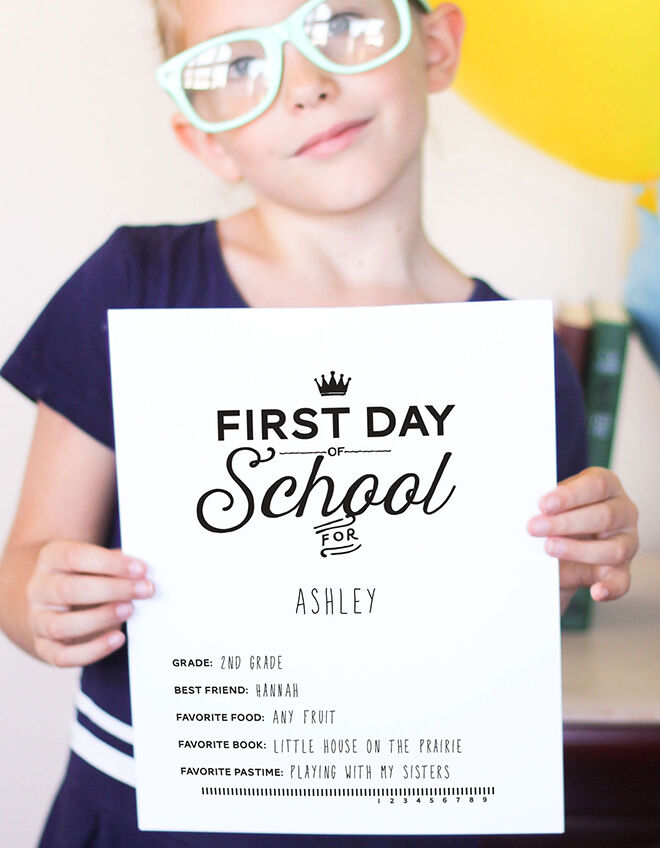 This is a great idea to do every year from when they start school to when they finish. You can both watch how they have grown and changed. (via Balloon Time)
Hunt for school supplies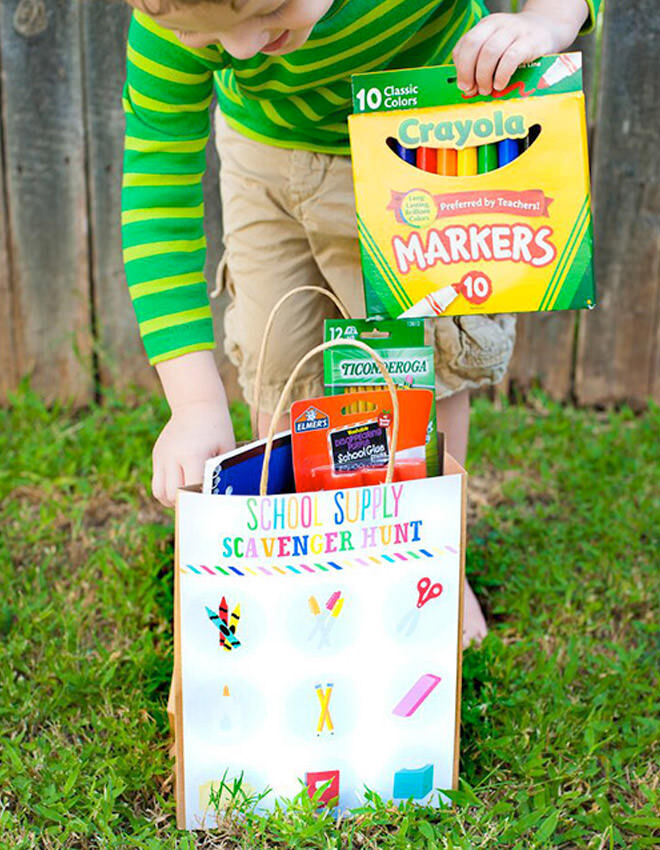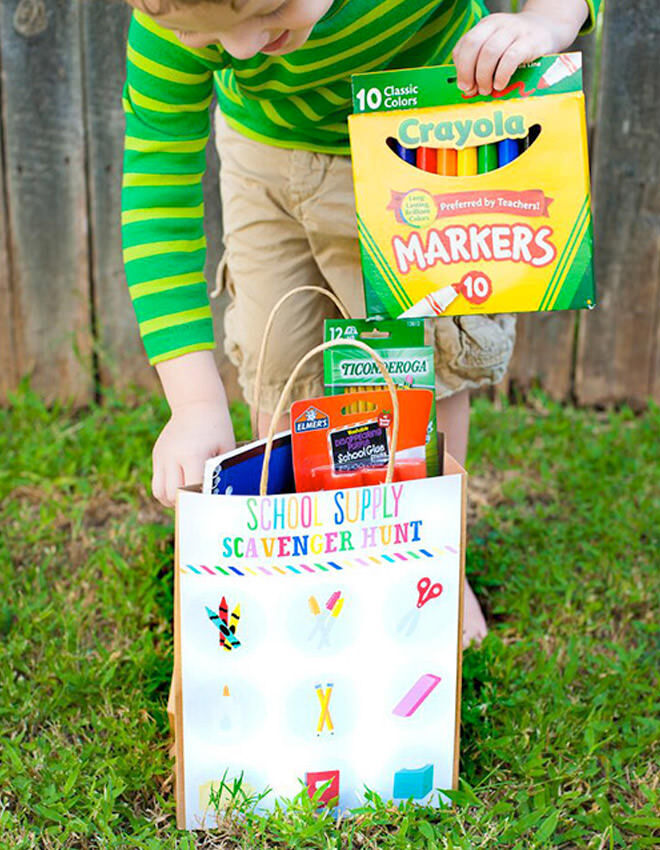 Send the rascals outside to run around the backyard and find new school supplies as they go. A scavenger hunt it a fun activity that gives mum a chance to have a quiet cuppa while they play. (via The Dating Diva)
Create an art display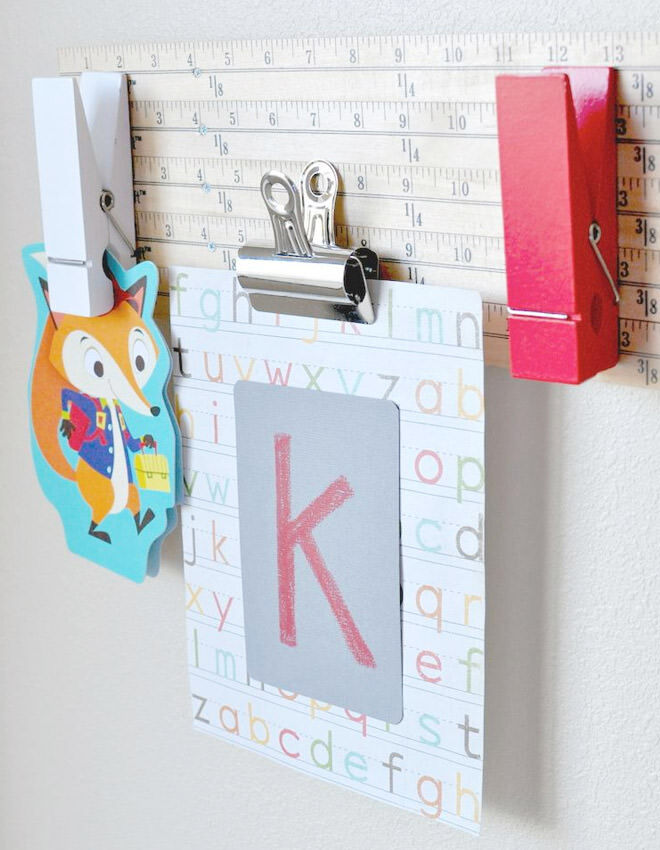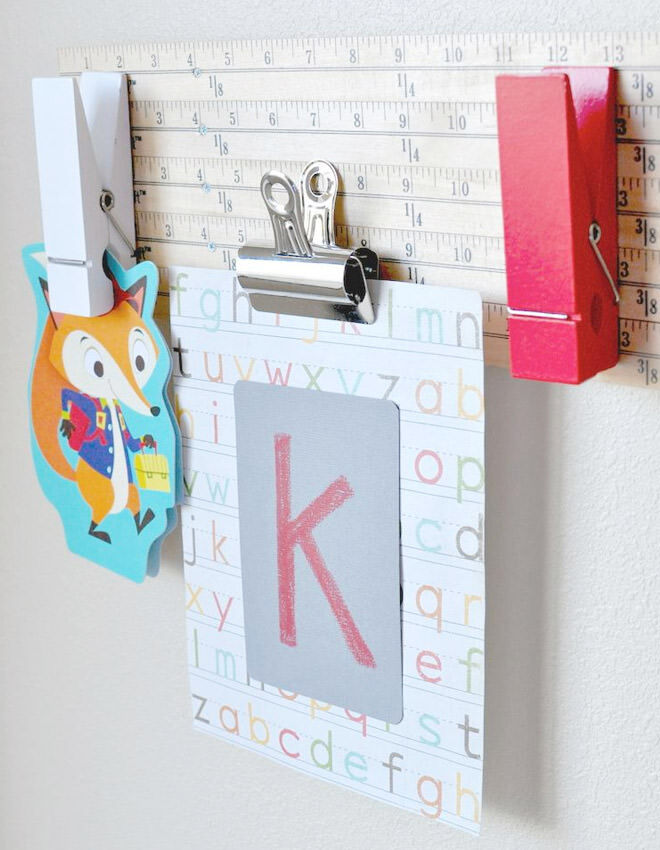 Get organised early and keep their art, certificates and notes in one place with a nifty homemade display. (via Kara's Party Ideas)
Making headlines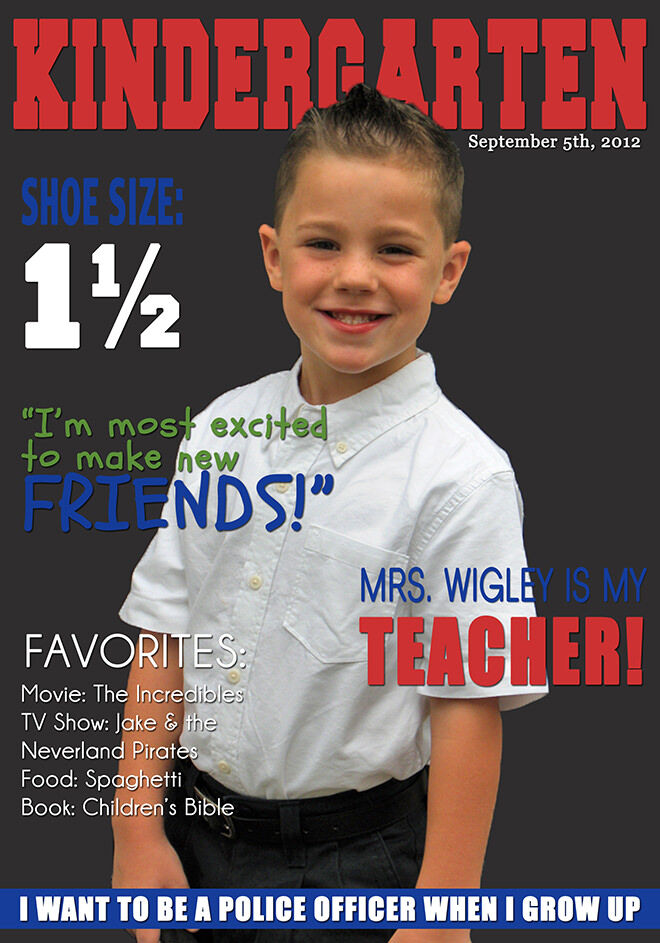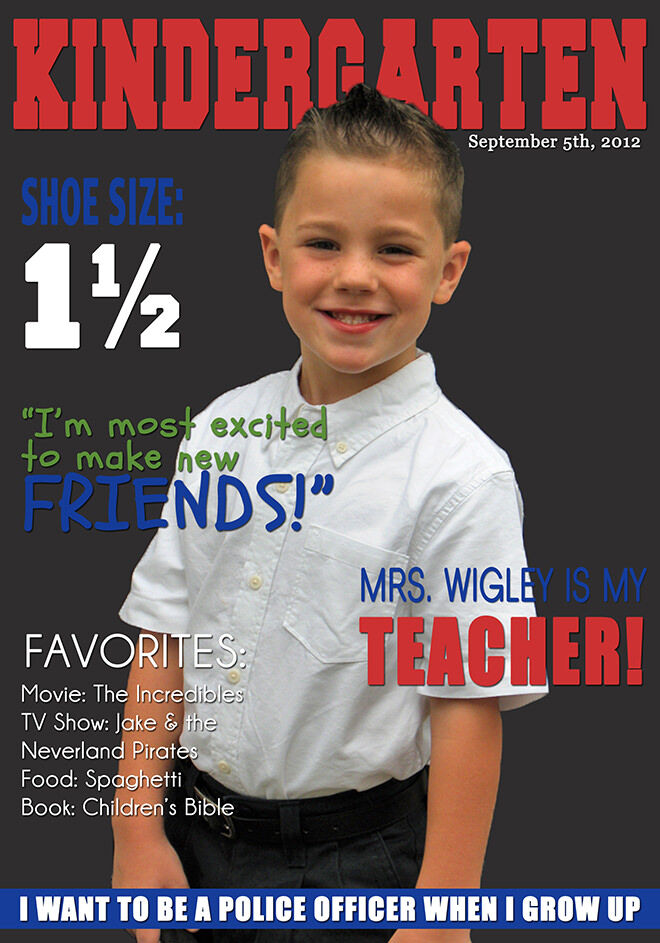 If your kiddo has always wanted to see their name in print, here's one way to do it. Make them a cover girl or boy! (via Between u & me)
READ MORE:
• 15 books about starting school
• 13 fun lunchbox ideas for the first day of school
• 10 fun ideas for the first day of school