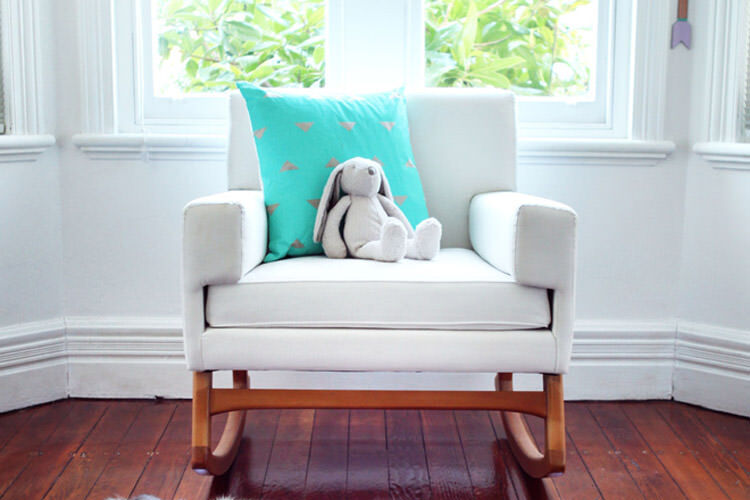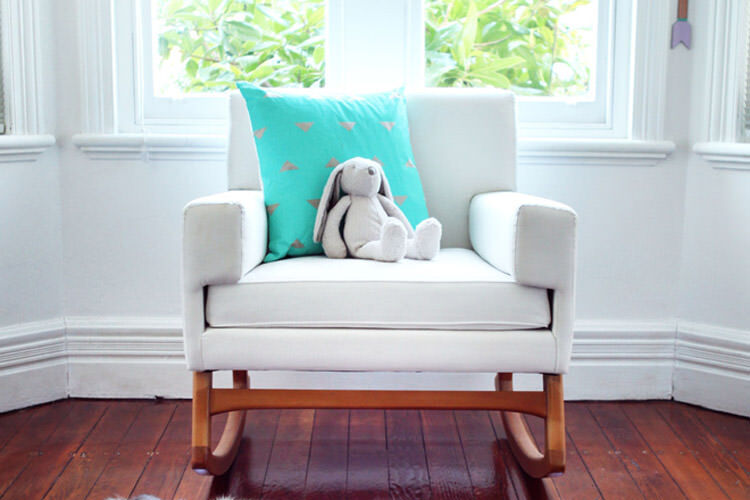 When it comes to the major baby purchases, the perfect rocking chair is often high on the list. In the early weeks and months, this chair plays a central role in two out of the three phases of the holy trinity of newborns – sleep, feed, play – so it is important to find the perfect chair. And the Positano Chair by Hobbe is certainly rocking chair perfection!
With it's mid-century modern look, this chair will look super stylish in your bedroom, nursery or even the living room. It is upholstered in buttery soft microfibre that will make sure you (and therefore your beautiful bub) will be ultra comfortable at all times.
Fancy putting your legs up? You can also buy a matching ottoman to complete your little rocking sanctuary.
Unlike other clunky and bulky nursing chairs, we are sure you will be rocking away in this one long after your nursing days are over!
Available from limetreekids.com.au ($795)