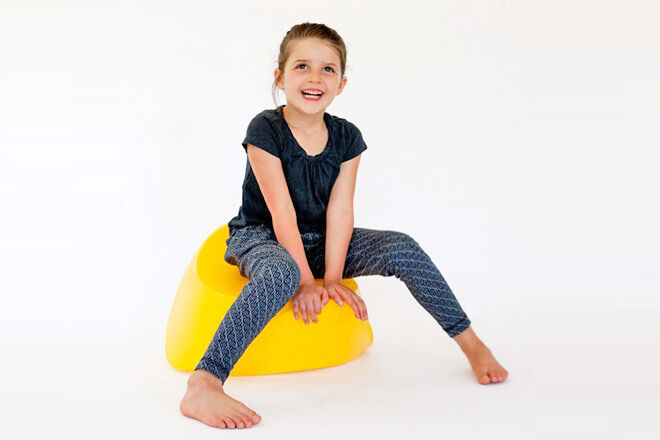 Hut-hut! That's "giddy up" for everyone who is not fluent in camel speak! The gorgeous Hut-Hut from Kalon is a modern take on the rocking horse that you will be more than pleased to have on show in your living room.
While it's ripe for rocking and rolling, your kidlets will also love climbing all over the Hut-Hut, pushing it around or flipping it over and sitting on it for a more sedate ride. Great for toddlers finding their walking legs and exploring their balance!
The Hut-Hut is made from recycled sustainable resin and is available in five playful colours. It is just made for having fun!
Available from kidostore.com ($129)