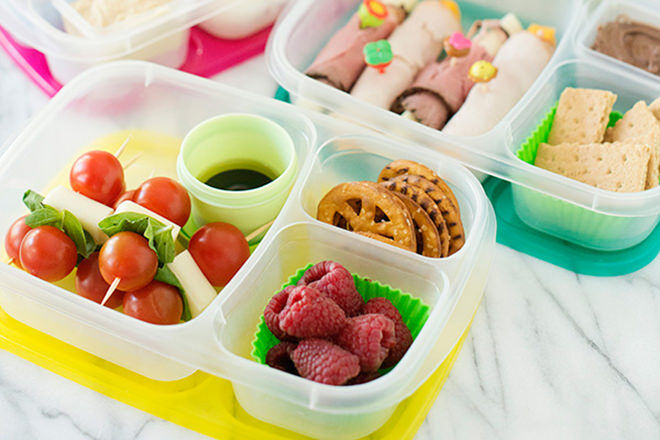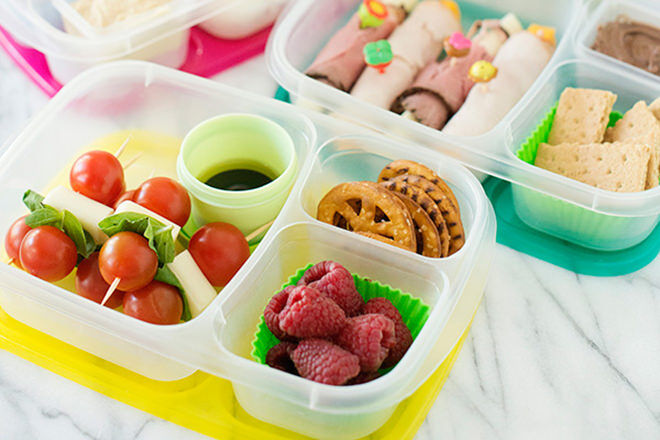 When your child first starts school, packing their lunch box can be daunting.
You want it to be healthy, nutritious and give them enough energy to get through their busy day as well as being deliciously tasty so nothing comes home uneaten.
To make the daily prep a little easier we've put together some helpful tips that will have you packing lunches like a pro in no time.
Pick the right lunch box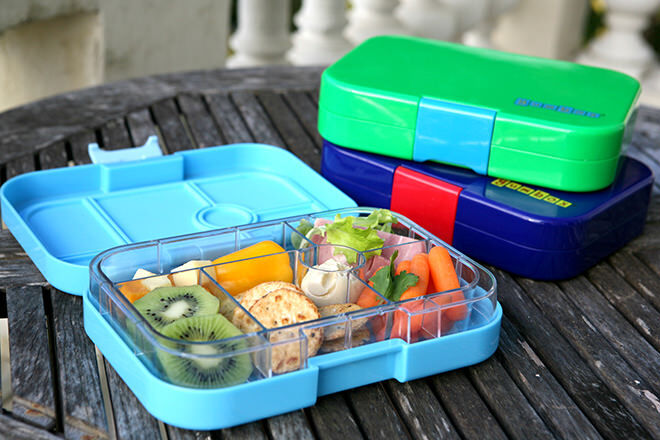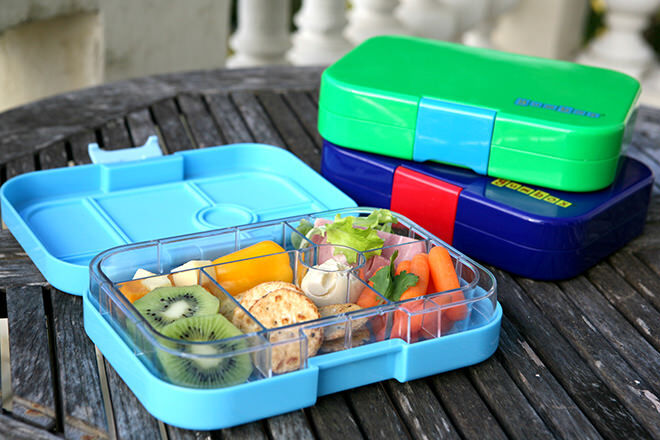 Getting the right lunch box is essential. Make sure your child can open and close it themselves. Secondly, it shouldn't be too big for their backpack.
A bento box like the Yumbox ($39.95) is perfect for picky eaters who like small amounts of different food. A regular size lunch box is better for kids who like a full sandwich and just one piece of fruit.
Get the kids involved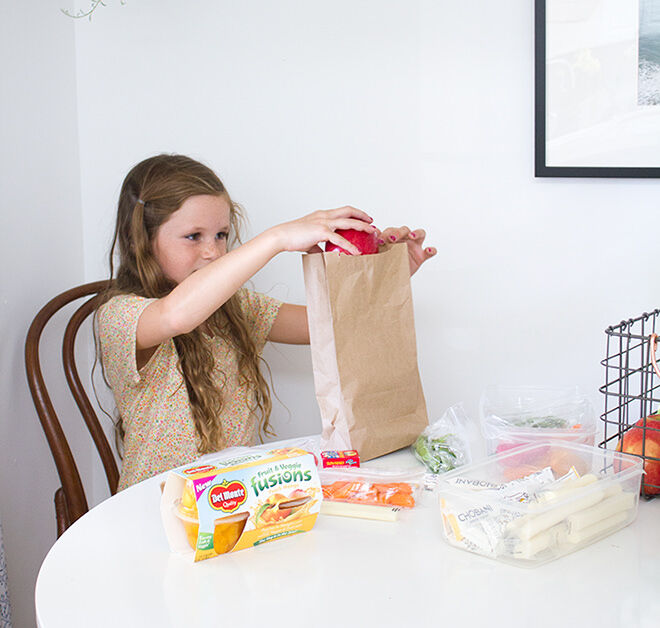 Getting the kids involved in what goes into their lunch box is one way to ensure everything you pack is going to get eaten. Don't waste time making a beautiful lunch if there is nothing your child likes inside.
Stick with the 3/4 rule. Three things you know they like and the fourth is something new. (via Say Yes)
Eat a rainbow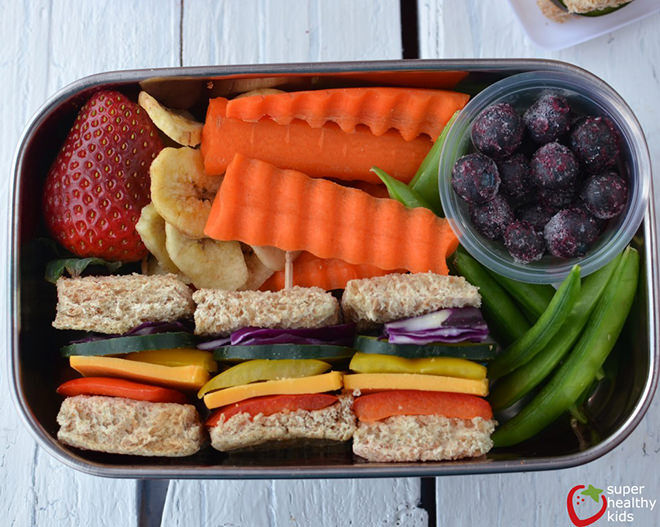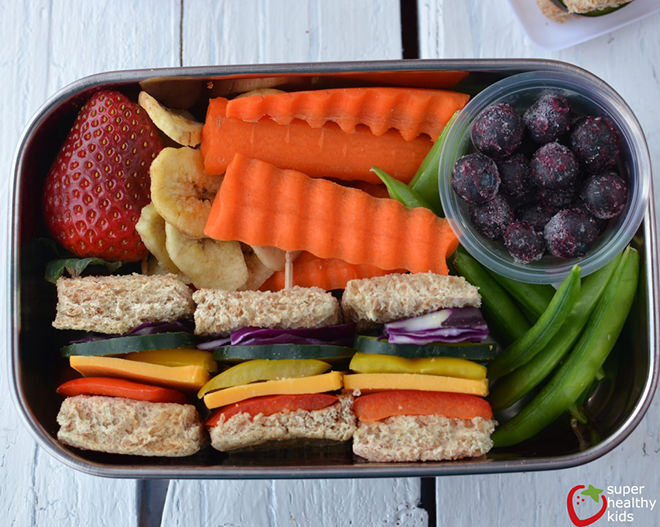 The easiest way to ensure you are offering a healthy lunch is to eat a rainbow.
There are five different colour categories for fruit and vegetables – red, purple/blue, orange, green and white/brown.
Each group gives you a different variety of vitamins and minerals. For example, purple is good for our brains while red is good for the heart.
Try to think about the rainbow of colours you can add to your child's lunch when prepping. (via Super Healthy Kids)
Be creative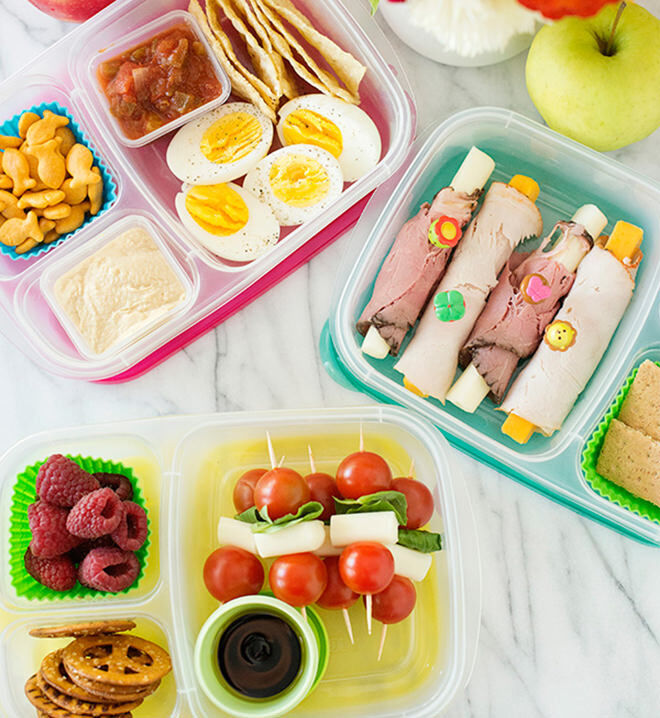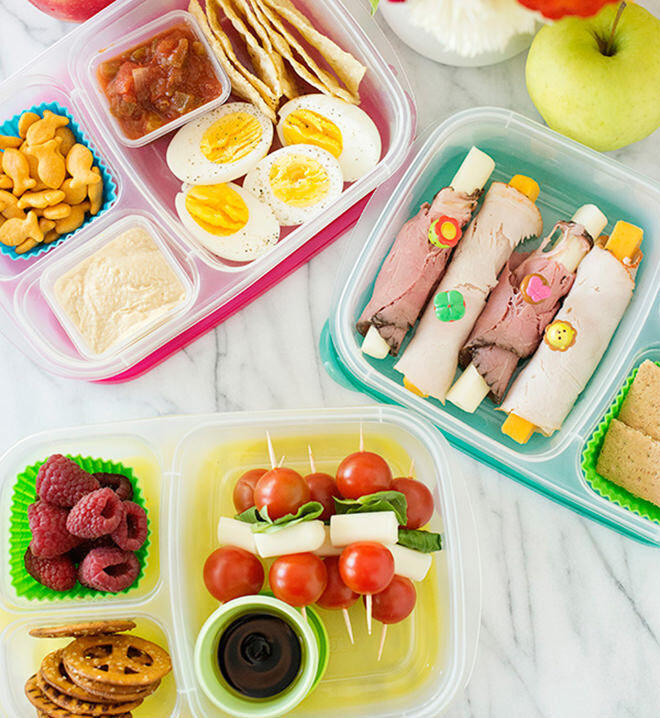 Just like us, kids get bored. Avoid getting into the rut of sending the same sandwich every day. Mix things up and try to go sandwich free!
Left over pizza or quiche is a great lunch box option. Pasta salad is also a fab way of sneaking in a few extra veggie serves. As long as the kids can easily eat it while sitting out in the playground – go for it! (via Baked Bree)
Use a printable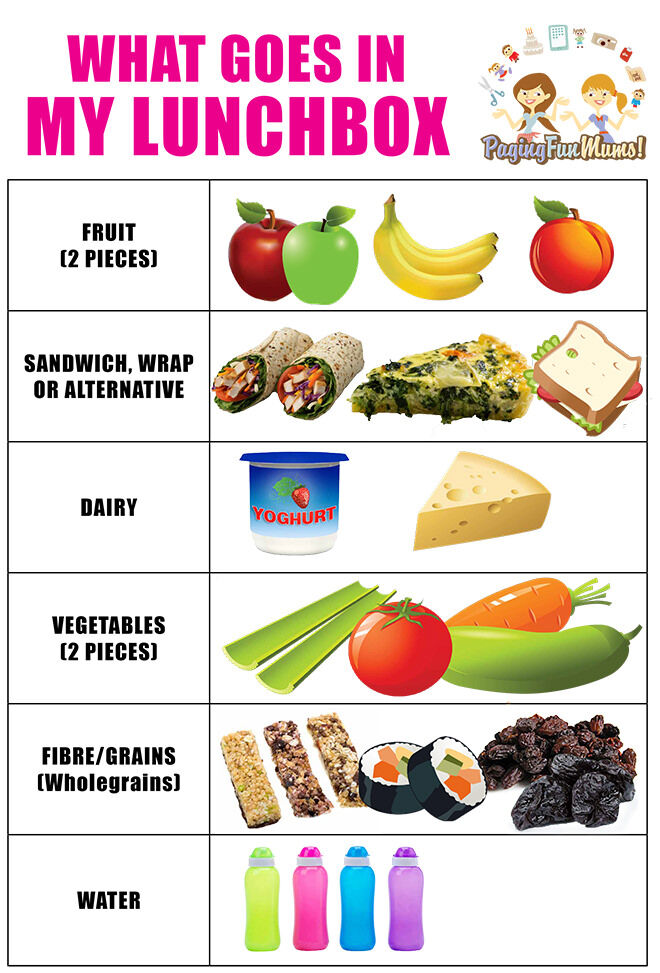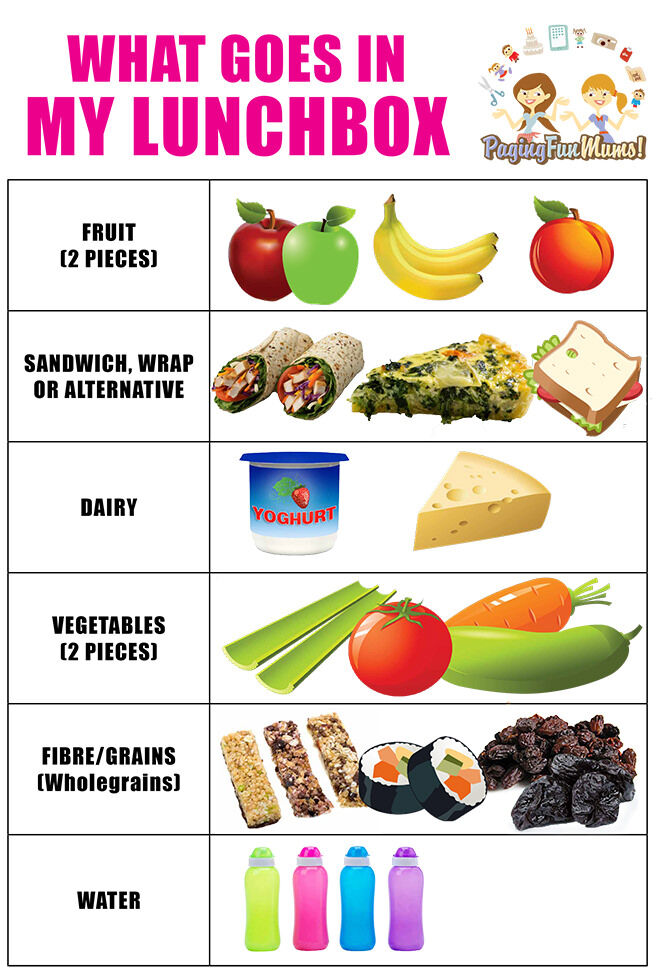 Print off a poster and follow simple steps for easy lunch box preparation. This is a great idea for getting the kids involved as they can see exactly what they need to include each day.
With a healthy lunch their brains will be working right through till home time (and hopefully a little longer!). (via Paging Fun Mums)
Try stickers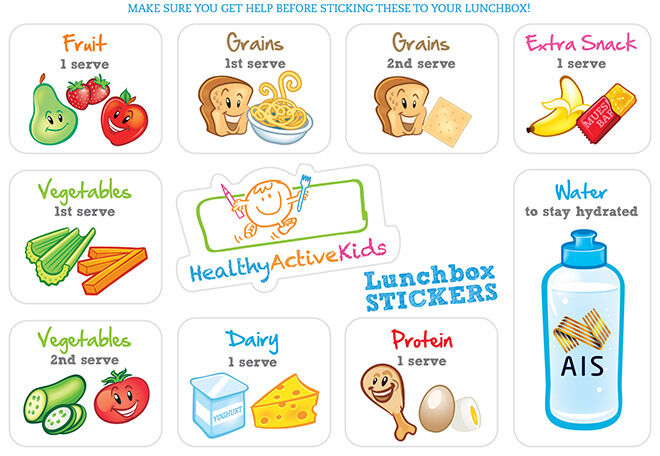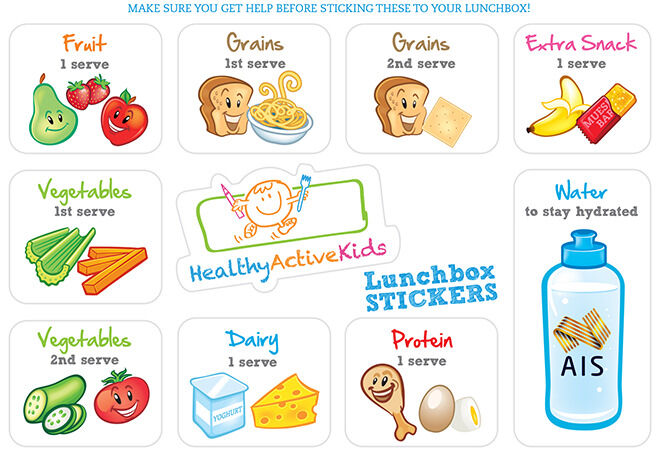 Need a visual reminder while packing the lunch box? Try stickers. These adorable stickers can be printed off and stuck straight onto your child's lunch box.
Remember a grain serving doesn't have to be a sandwich. Think of alternatives such as rice crackers or wraps. Boiled eggs are also a quick and easy way to give the rascals a hit of protein. (via Healthy Active Kids)
Get organised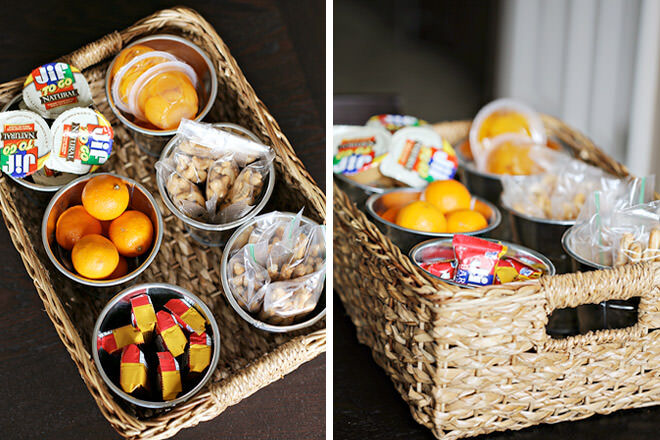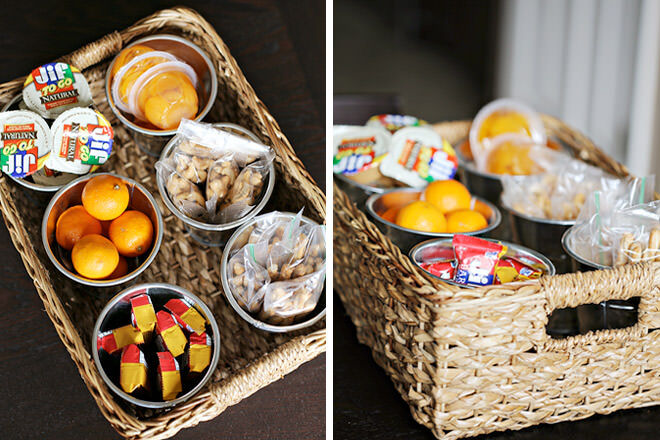 Most kids will attend school for 200 days – now that's a lot of lunches! Get yourself organised and set up a lunch box packing station at home.
Over the weekend fill it up with lots of snacks and fresh fruit then each morning it's easy to grab one of each to throw into their lunches. (via See Vanessa Craft)
Plan ahead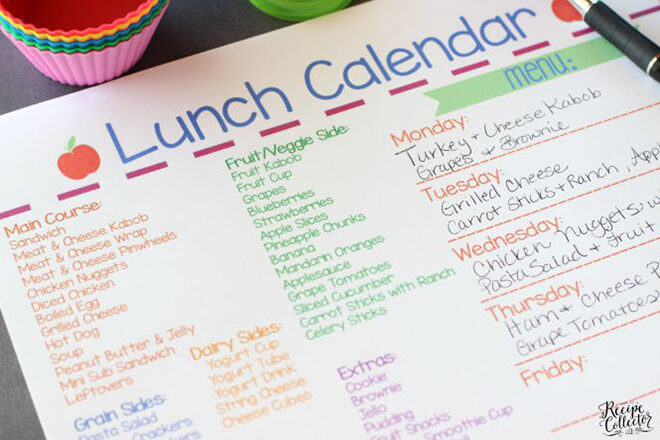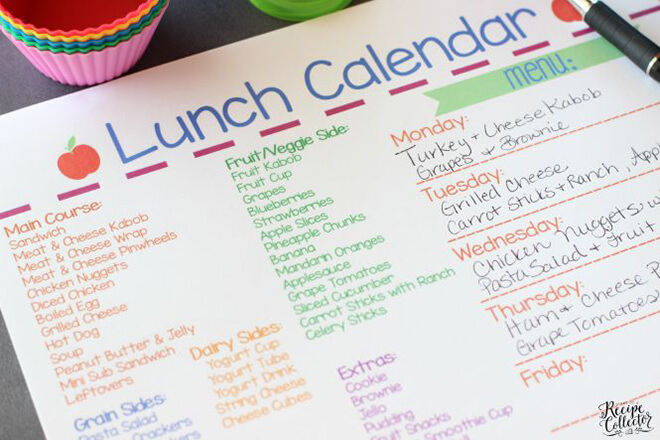 To ensure you don't run out of supplies by Friday morning, make sure you plan ahead. Just like menu planning can save you time and money so can lunch box planing.
With a list of different ideas this printable lunch box planner is a great little tool to keep you on top of the family lunches for the entire week. (via Diary of a Recipe Collector)
Prepare in advance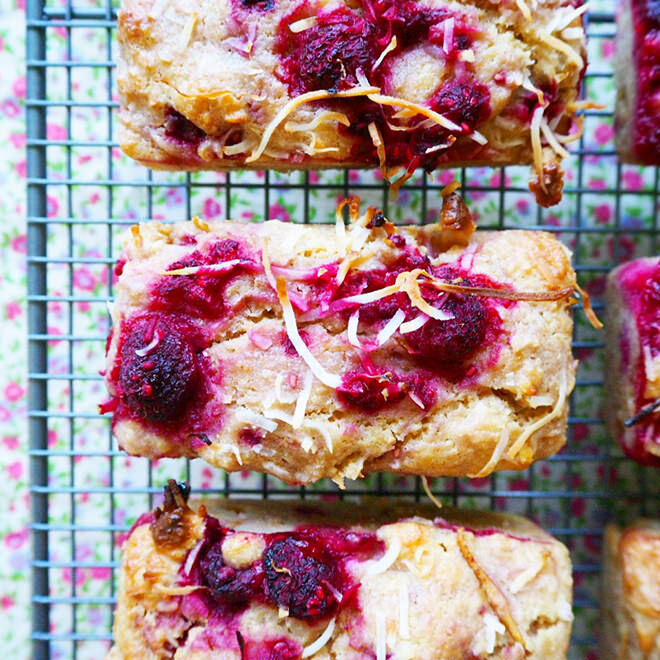 If your mornings seem to blur between getting dressed and you all running out the door, preparation is the key. Hunt for lunch box ideas that you can freeze and easily grab in the morning.
These raspberry, pear and coconut loaves are super healthy and can be frozen in advance too. Take them out of the freezer when you leave the house and they will be de-frosted for the kids by lunchtime. (via My Lovely Little Lunchbox)
Have fun with it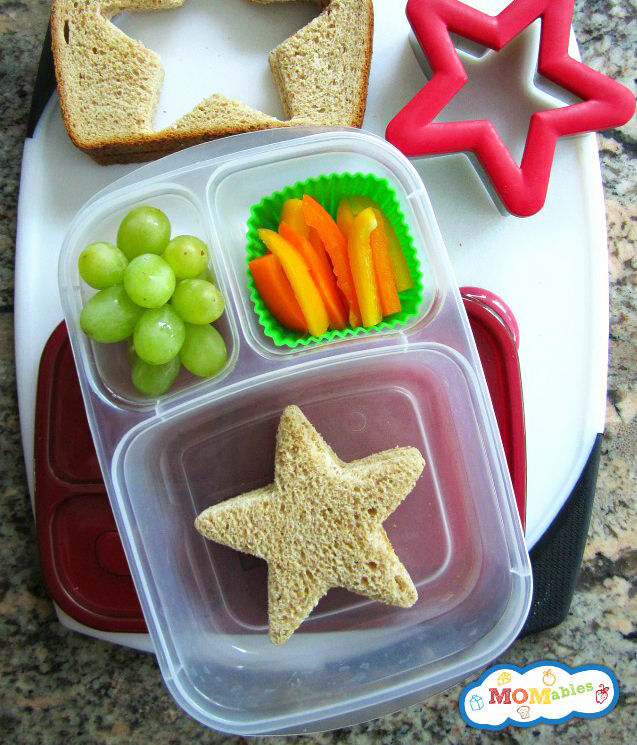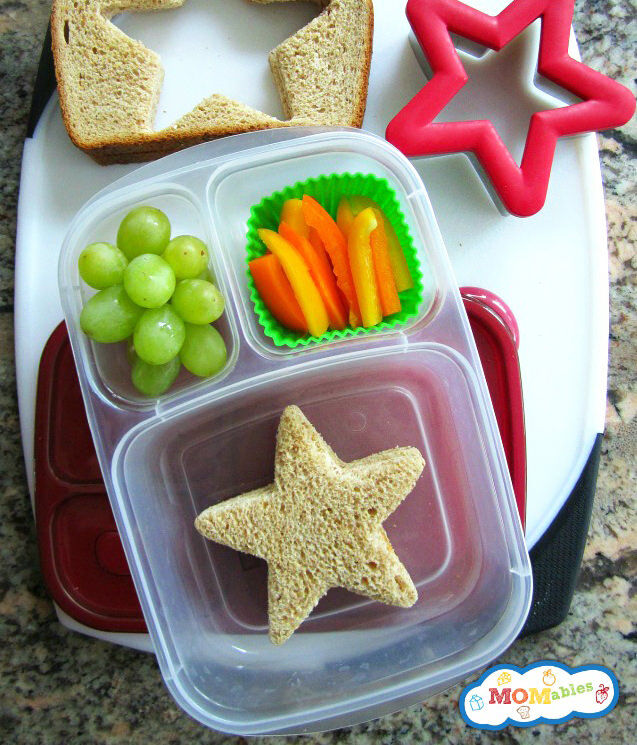 Lunch box jokes are great when your child can read, but not so good for the little ones. Have some fun with their lunch (without spending hours making it) by using a large cookie cutter.
You can easily turn an ordinary sandwich into a star! Grab yourself a Tovolo Sandwich Shaper ($9.95) and instantly turn sandwiches into fun shapes for them to admire. (via Momables)
Relax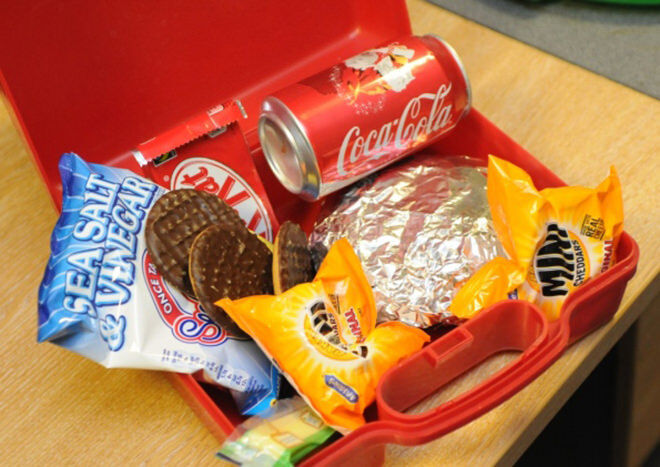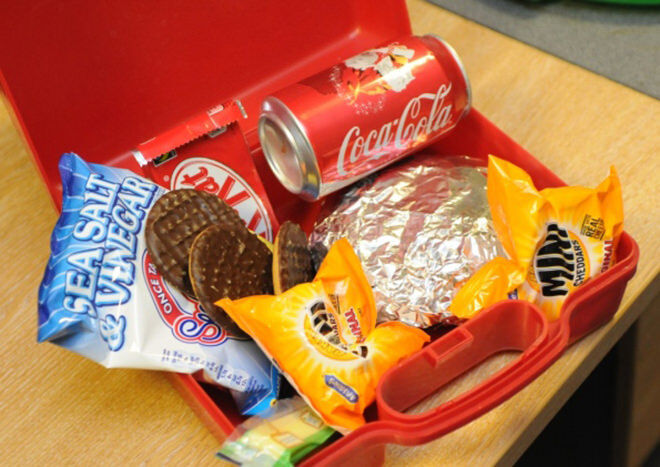 Remember to relax! If your child goes to school with no vegetables and no fruit one day – that's OK! We aren't perfect and sometimes life just gets too busy.
Don't beat yourself up – simply start fresh the next day. (via Bargain Hub)
Hot Tips
Use frozen drinks as ice packs
Cut up an apple and put an elastic band to make it easier to eat but not go brown
Switch things up and send breakfast for lunch (think: boiled eggs, pancakes, granola and yoghurt)
Pack it at night to make the mornings go smoother
Use a mini thermos for warm lunches
Save money by buying in bulk and splitting it up into snack-sized servings
Keep all the containers and lunch boxes in the one spot to make it easier to put lunches together fast
Make sure the kids always empty their bags when they get home
Remember to label all containers (including the lids!) as they do get lost
Don't spend a fortune on lunch boxes as even the labelled ones can get lost or broken
READ MORE:
• 7 lunch box bliss balls the kids will love
• Sandwich-free: 13 savoury ideas for the school lunch box
• 6 simple slices for the school lunch box