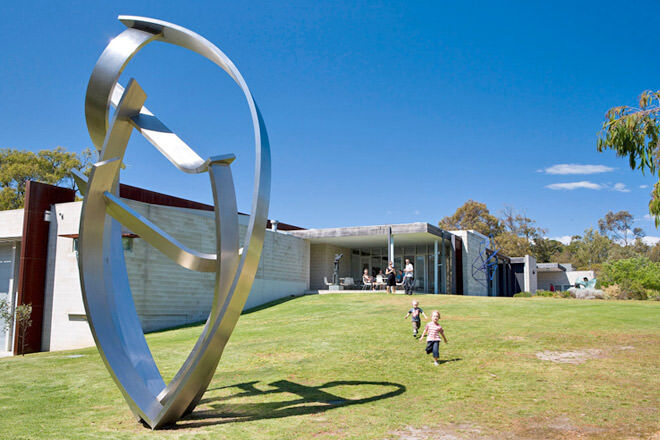 McClelland Sculpture Park & Gallery
Getting there
390 McClelland Drive,
Langwarrin, Vic, 3910
More info
Entry by donation
Closed Mondays
Open 10am – 5pm Tuesday – Sunday
Cafe open 10am – 4.30pm Tuesday – Sunday
FREE guided tours on Wednesdays and Thursdays at 11.00am or 2.00pm – bookings essential.


As parents, we know that not all parks are created equal. But the McClelland Sculpture Park & Gallery really blows the competition, well, out of the park!
Just a short drive out of Melbourne, this incredible spot should be top of your day-trip wish list. There are over 100 amazing outdoor sculptures nestled within 16 hectares of bush and landscaped gardens. Wandering through the gardens, you feel like Alice exploring Wonderland – you never know what you might find!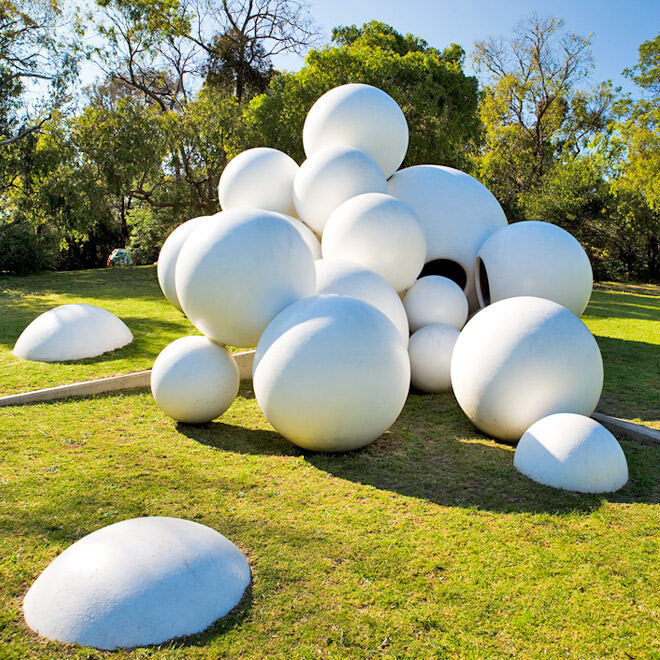 Grab a free map at the entrance and then head off for a family treasure hunt. You could easily while away a whole morning or afternoon on a discovery tour of shapes, textures, colours and even sounds!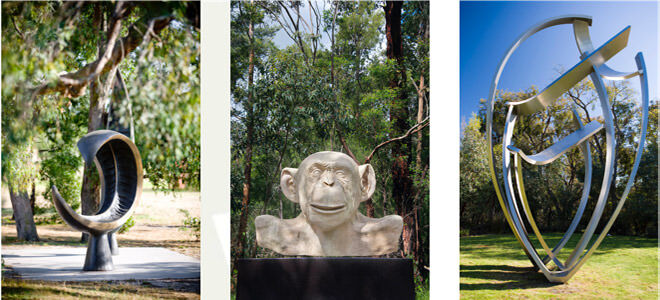 The ever-changing exhibitions offer year-round entertainment. When the sun is shining, the sculpture park is the perfect place for a picnic by the lake. Then, when Melbourne decides to have a downpour (possibly on the same day…) the indoor gallery and cafe will keep everyone entertained.
The sculpture park is a not-for-profit organisation and relies on the generous donations of visitors, members and partners. While entrance is free, your donation is greatly appreciated and ensures this wonderful public space continues to be an affordable day out for families!
So when you are looking for something to engage your tots' senses and inspire their little minds, pack your picnic blanket, have your camera at the ready and take off for a wonderland adventure!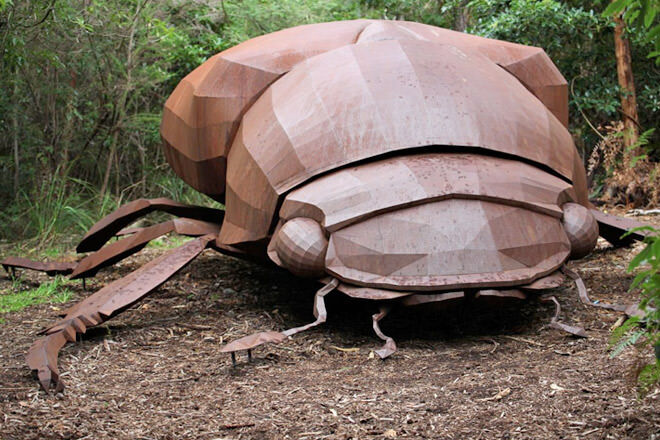 McClelland Sculpture Park & Gallery
(Images via Weekend Notes & McClelland Gallery)