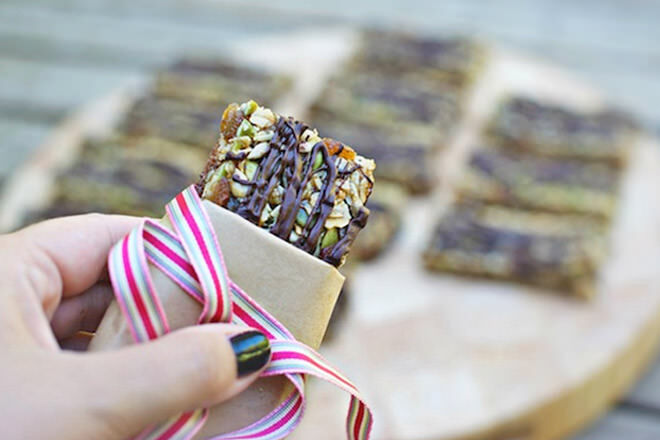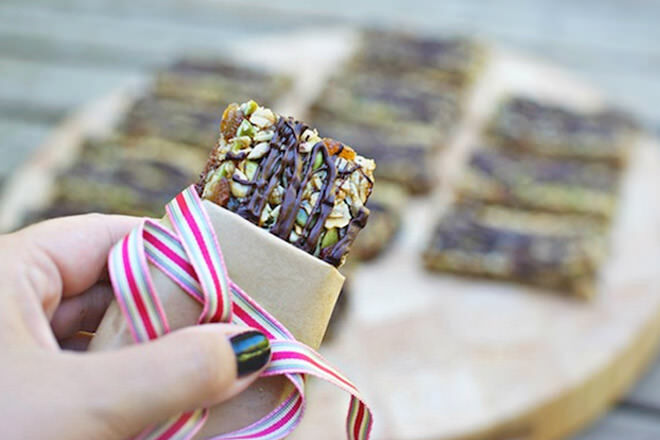 We all like a little treat in our lunch box, especially when we've made it ourselves. For times when there simply aren't enough hours in the day (and there are a lot!) no-bake slices are a quick, easy and tasty option the whole family can enjoy without having to turn on the oven.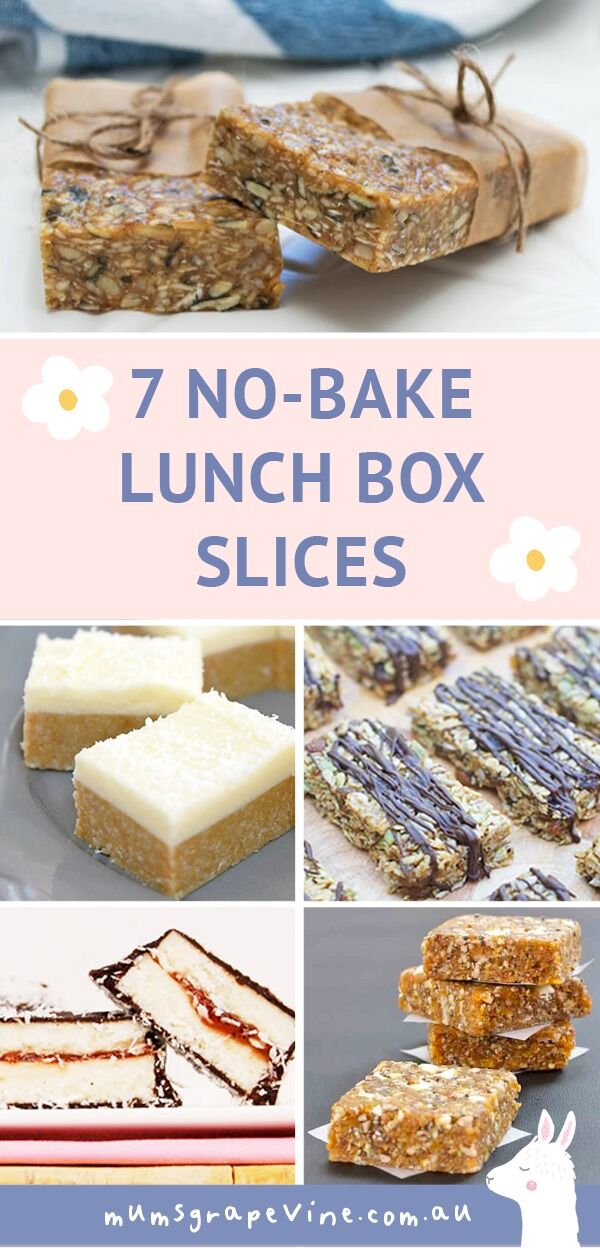 Here are 7 no-bake slices (and nut-free) you can whip up over the weekend and have ready for the busy week ahead.
Must-have muesli bar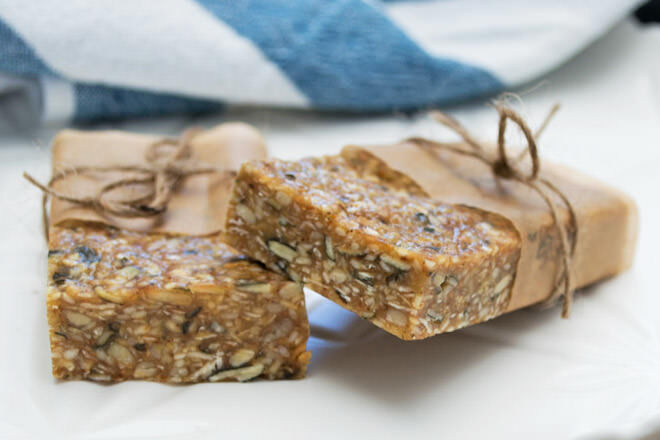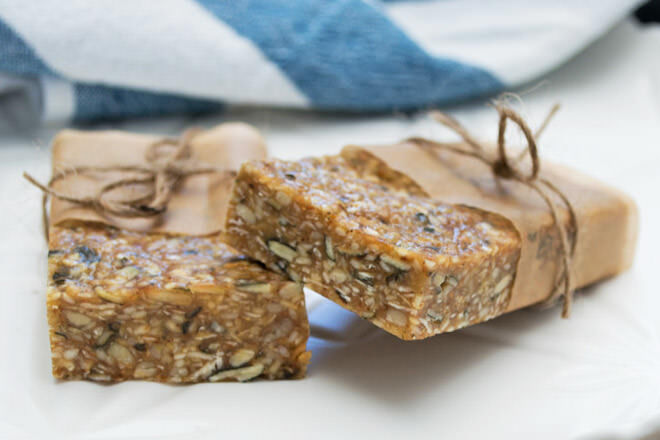 Rolled oats provide a hearty base to these perfectly sized power snacks. Add in a sprinkling of sesame seeds, pepitas, sunflower seeds and a good dose of coconut, and these no-bake nut-free muesli bars are brimming with good fats and lots of flavour.
Keep refrigerated for a week of lunches or pop in the freezer and take as you need. (via Well Nourished)
Add a little zing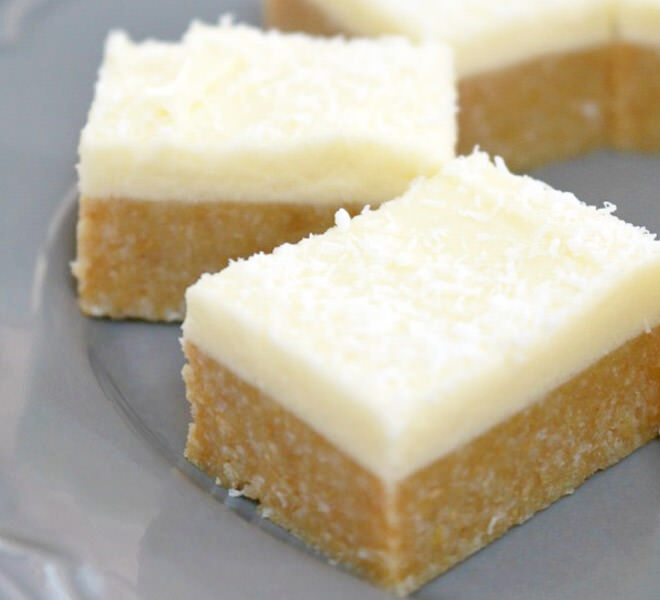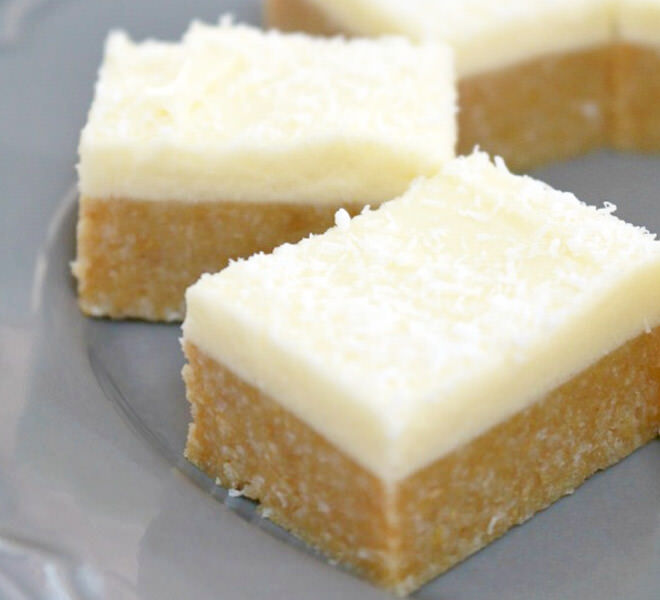 Take a look at that frosting! Here's a lemon coconut slice recipe you'll come back to time and time again. Melted butter, condensed milk and sweetened biscuits combine for a buttery base we just can't refuse (we seriously can't), while the zest and juice of lemon adds a real freshness to that fabulous frosting. NOM.
Store in an airtight container in the fridge for up to one week (if it lasts that long!). (via Bake Play Smile)
Drizzled with deliciousness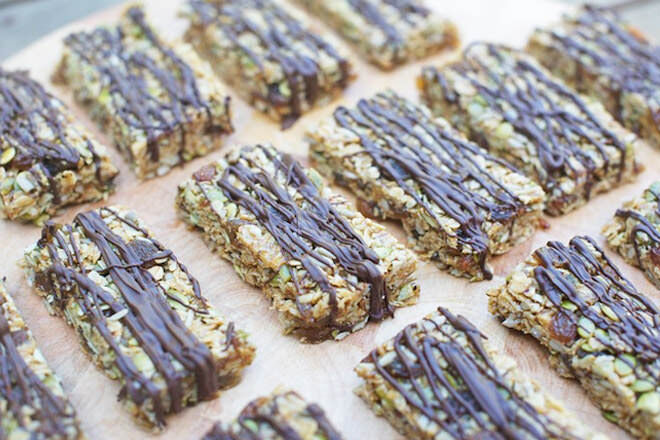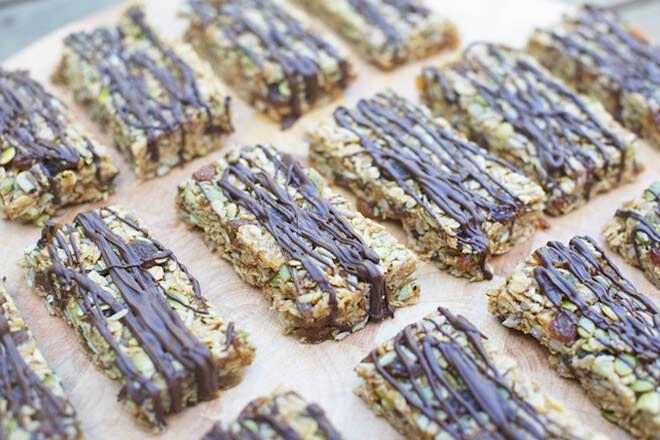 Did someone say chocolate drizzle?! These babies are jam-packed with iron and good fats from a combination of seeds that will help maintain energy levels throughout the day.
Substituting hazelnut meal for wheat germ makes the homemade muesli bar with chocolate drizzle super school-friendly too! (via Phoodie)
Little lamingtons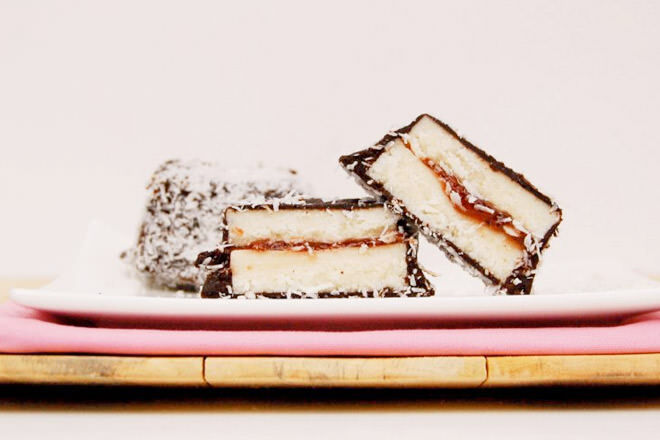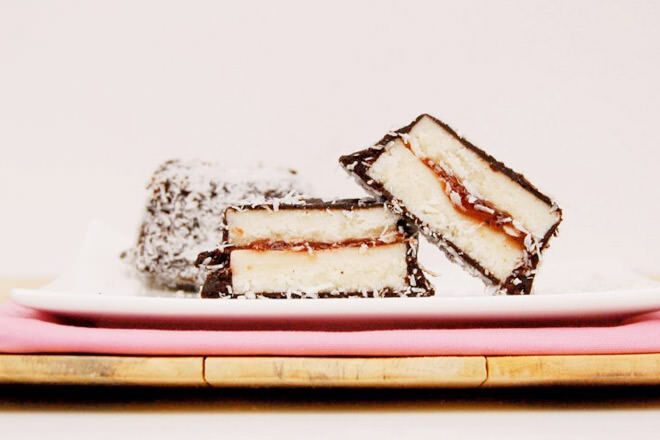 An Aussie favourite gets a little makeover with these lovely no-bake lamingtons. The classic sponge centre is replaced with desiccated coconut, honey and a touch vanilla before being sandwiched together with a raspberry fruit spread.
Simply dip each slice into a homemade cocoa coating or melted dark chocolate and place in the fridge to set. Oh my! (via Wholefood Simply)
Eat for energy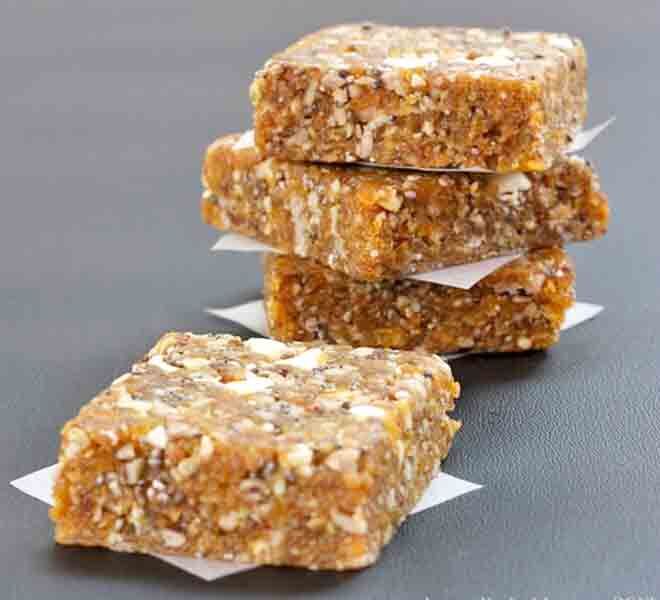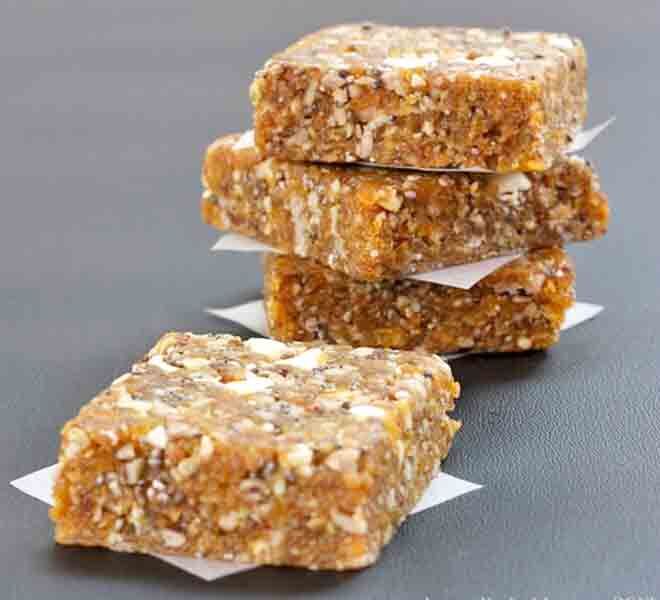 Chia seeds are super rich in protein. We like to call them little power-pods of energy! In this delicious recipe for apricot chia energy bars, the seeds combine with dates and apricots, along with a handful of seeds to give a yummy crunch and chew in every bite.
Makes 12-16 squares.  (via Cupcakes and Kale Chips)
Simple and scrumptious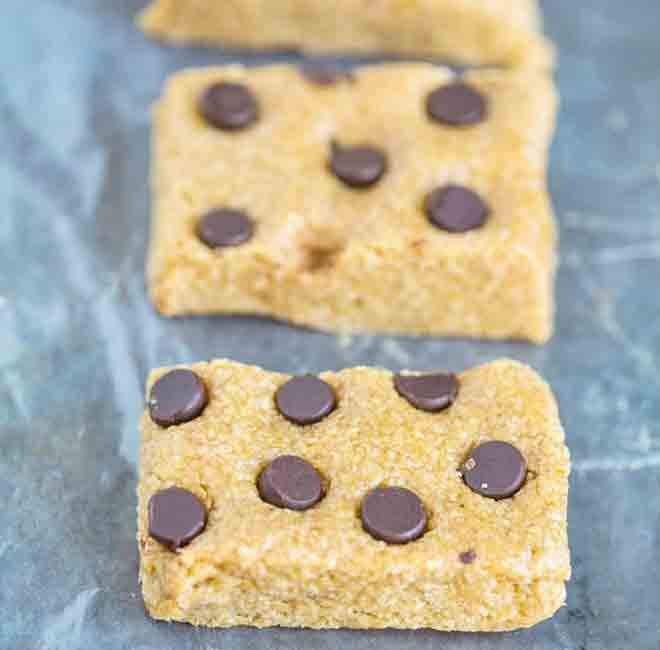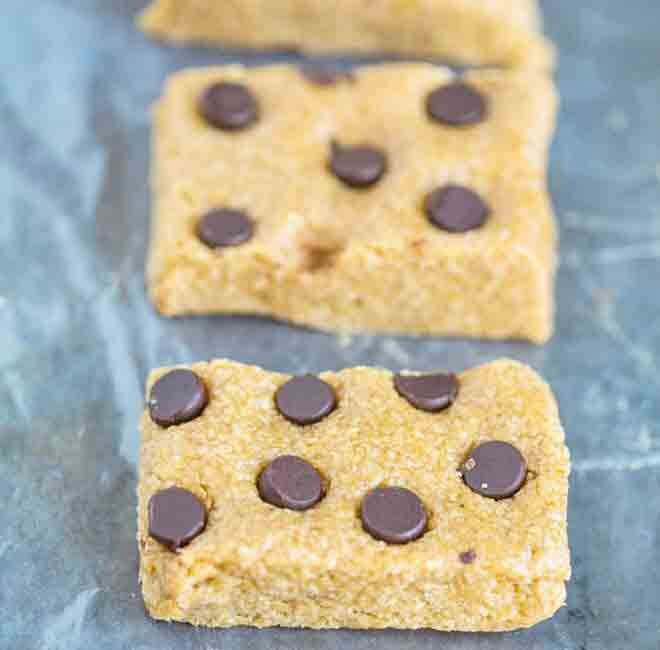 For a quick, delicious no-fuss snack, look no further than these three-ingredient no-bake oatmeal bars. Simply melt sunflower seed butter with a sweetener of choice and add rolled oats for awesome chewy texture.
Refrigerate for 30 minutes then cut your no-bake bars into slices ready for sneaky hands to grab! (via The Big Mans World)
Cocoa chew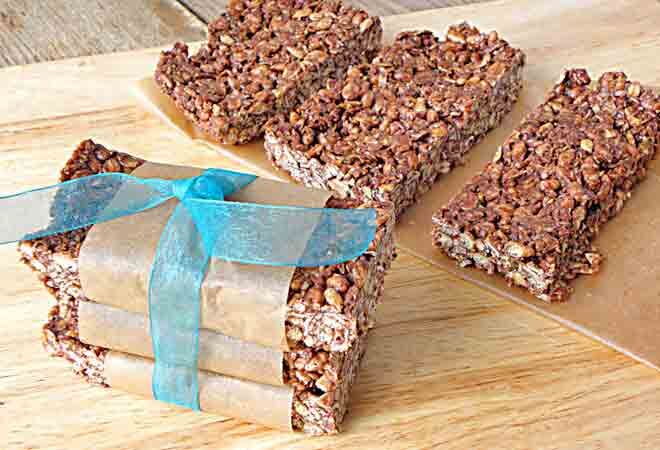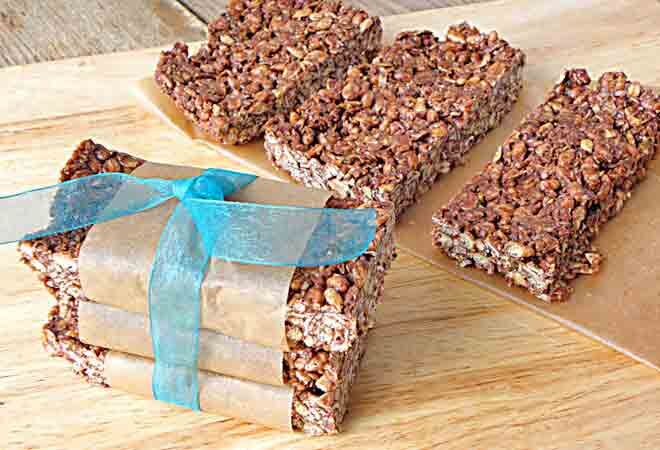 Think chocolate crackles mixed with your favourite granola bar. These no-bake chewy cocoa granola bars are seriously yum and ridiculously morish. Held together with creamed clover honey and a little coconut butter, they're the perfect chocolaty treat!
Cut into squares and wrap individually to store. (via Sugar Free Mom)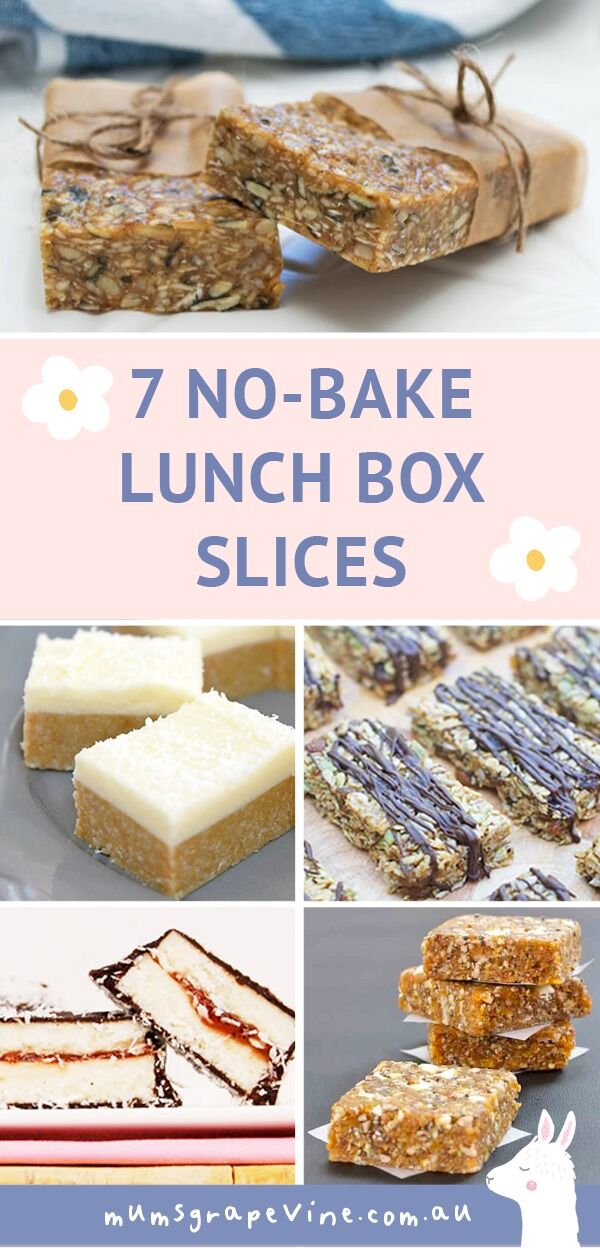 Read next …
If you need inspiration on what else you can pop in the lunch box, look no further than these next articles …
• 6 mini loaves for little lunches
• 7 lunch box bliss balls the kids will love
• 6 simple lunch box slices