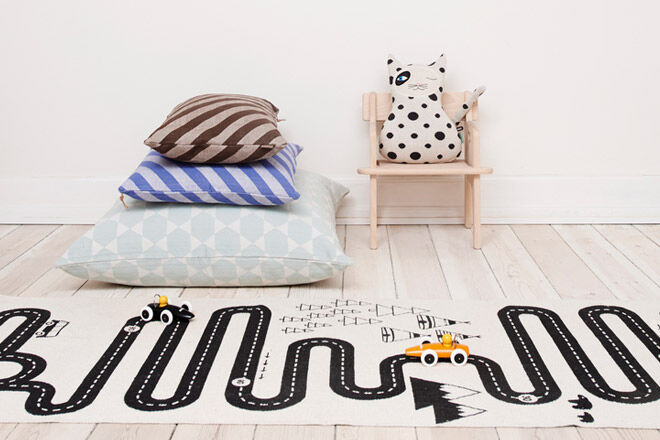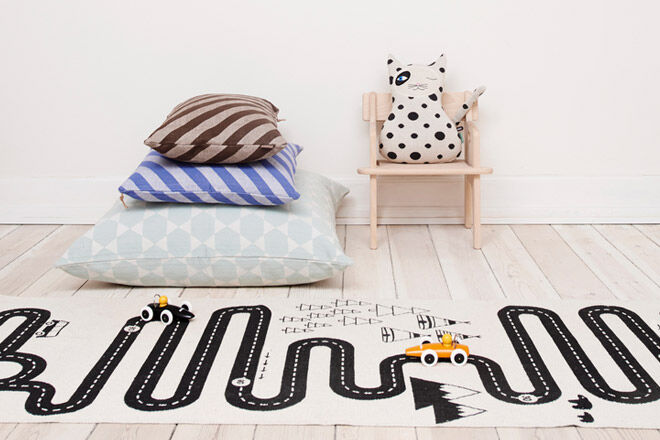 These days there are loads of beautiful rugs to choose from for your munchkin's room. But what if you could choose a rug that is not only gorgeous to gaze upon but also turns the floor space into a ready-made adventure land? Look no further than the OyOy Adventure Rug.
Leave it to those Danish design doyens to come up with this brilliant concept. Good looks aside, this rug will inspire the imaginations of your young folk.
It just demands that cars be driven on those roads, that Lego cities be built at its edges and that all-powerful kings and queens rule over its borders.
And its lovely design is hand printed on 100% woven cotton.
Available for pre-order from Talo Interiors ($98)