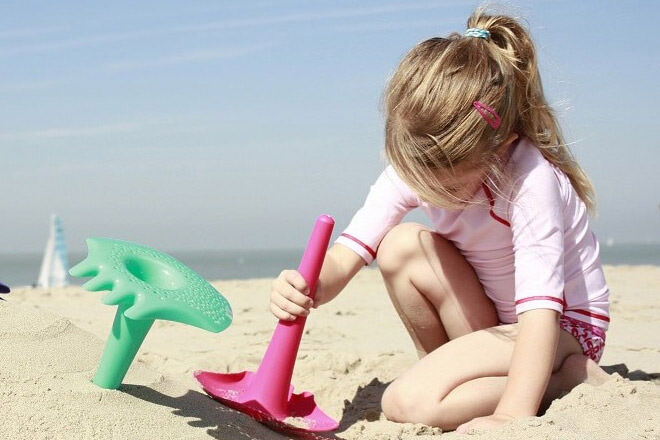 Looking for something to up the sand castle ante this summer? Check out the Triplet from Quut!
We love Quut's quirky and multifunctional takes on all the usual beach toys, but the Triplet will really unleash the little sand architect in your kiddo. It functions as a digger, a rake, a sifter and – the pièce de résistance – a water fountain!
Your tot's imagination will be able to run wild with the spectacular sand castles they can build with this little number. Just think sand castles with moats, patterns and water features!
And of course it's great for burying dad's legs in the sand as well!
Available from The Play Room ($14.95)