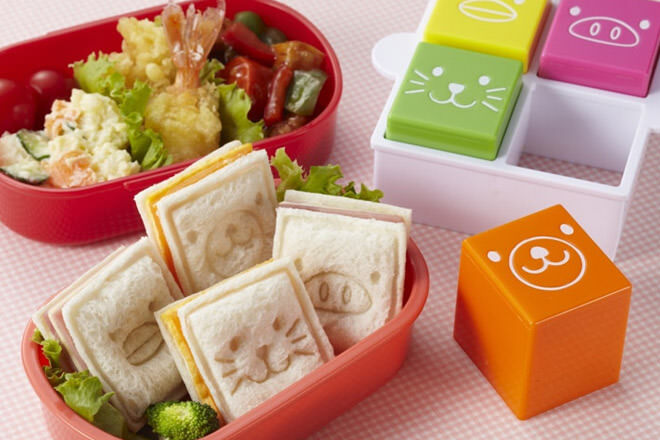 Looking for a way to add a little extra fun to the lunch routine? Try these super cute sandwich cutters and stamps!
Each set comes with a sandwich cutter which cuts four perfect squares from a regular sized loaf of bread. Then it is all about the stamps. Just press down gently with each stamp and a once boring sandwich is instantly transformed!
Your little munchkins will love choosing which animal to eat first (and which to save until last!) And, ok, it does cut off the crusts, but sometimes small sacrifices must be made in the name of fun!
Available from littlebentoworld.com ($14)