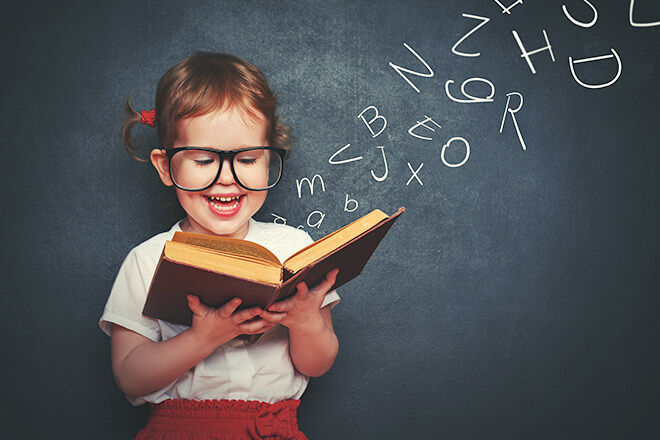 It's that time of year again!
The school buses are starting their engines, exercise books are being covered and school uniforms are being washed, folded and readied for the return to school!
As your little learners are reacquainting themselves with their ABCs, we have done a little work on some ABCs of our own. In recognition of the new school year, here is the Mum's Grapevine A-Z of sending the kids back to school!

A is for Apple. Let's start with the traditional gift for the teacher. Could A be for anything else?
B is for Backpack. Is there anything cuter than the first-day-at-school photo with the backpack that is almost as big as your child? We didn't think so!
C is for Curiosity. Those curious little minds ought to be nurtured and encouraged. Even if we have to deal with another "why?"!
D is for Drop-off. Ride the wave through the kiss and drop zone to deliver your precious package at the school gates every morning.
E is for Excel. In learning of course, but let's face it, they'll probably be writing macros in Excel by the time they're in year one.
F is for Friends and Foes. Ah, playground politics. It's a jungle out there!
G is for the Gold star on top of their spelling test. And for the Glow on his little face when he proudly presents it to you.
H is for Hat. Say it with us: no hat no play!
I is for Interview. Parent-teacher that is.
J is for Juggle. No, not the type with colourful balls. We mean the drop-off, pick-up, work, life juggle!
K is for all the Knowledge filling up their noggins. And for Keeping up with your little Einstein if you can!
L is for Lunch box. Be it bento or basic, it's time to fill up those lunch boxes with delicious and nutritious treats to power all the learning to be done.
M is for Maths. Thank goodness for calculator apps for stealthy checking of answers when helping out with the homework.
N is for Nostalgia. Remember when she was a teeny tiny baby? And now she's a school girl! Nawwww, they just grow up too soon!
O is for Oodles of artworks and school notices to festoon the refrigerator.
P is for Principal and the Principle and learning the difference!
Q is for (pop) Quiz. *Gulp*.
R is for Reading. It's so special to see your child making the leap into the world of reading – actual reading! – rather than the memorised re-telling of their favourite stories!
S is for Sports Day. Crack out the crepe paper and cans of coloured hairspray and get ready to chant for your child's team!
T is for Tuck Shop and Taking your Turn on the volunteer roster.
U is for Uniform. And the Unbearable cuteness of your little ones in their oversized shirts (bought to last through at least the next growth spurt.)
V is for the sweet Vocals of the choir at the school assembly.
W is for the Wish in your heart that they will find their feet, friends and a love of learning.
X is for eXcursion. Ok, a word starting with X was tricky so cut us a little slack. And who doesn't love an excursion!
Y is for Yet another holiday! We love spending time with the kiddos but blimey, those school holidays do come around quickly.
Z is for Zen. Which is what you'll be on that first day after drop-off. Time for you to go to work, or have 'me time'. No, wait, it's time for pick-up already!