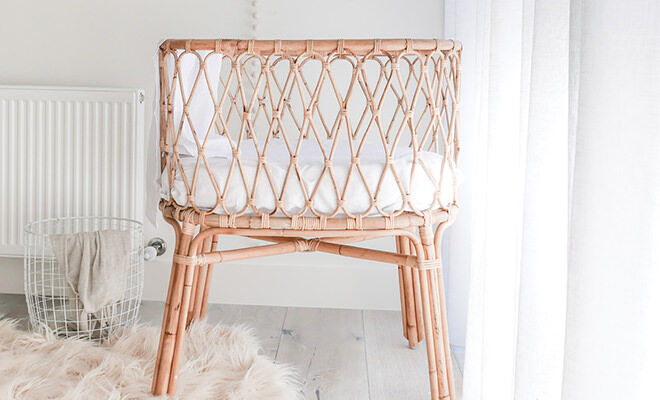 Nursery trends come and go, but vintage is always in for a reason – it's tried and tested! Alas, when it comes to safety standards, most vintage baby pieces get a big black mark in the "not safe" column. So when we saw the Wee Poppet Bassinet, our vintage-loving hearts were all aflutter!
This gorgeous bassinet from Down to the Woods is modern and nostalgic all at once. The natural materials and woven design feel warm and inviting, almost as though you have a wee nest for your little hatchling to snuggle into. And there is also the added bonus that you can watch your baby sleep – a new mum's favourite past time.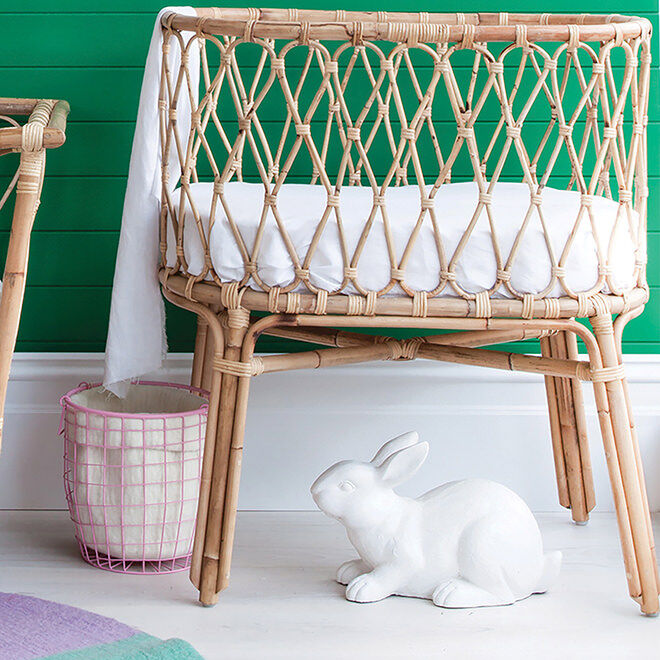 It's so light and compact that it can be moved around the house with ease. Which is perfect, because you'll want to be able to have this beautiful piece on show!