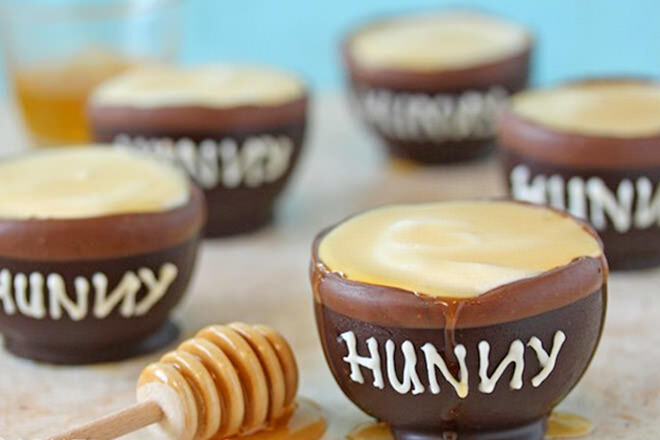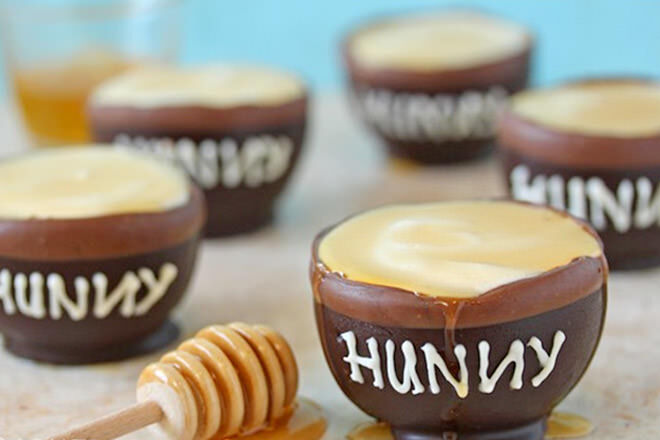 Winnie the Pooh is one of our all-time favourite stories. The laughter, the friends, the honey – what's not to love?
If the not-so brainy bear is one of your tot's faves, we've got their next birthday party sorted. From themed sweet treats and wow-worthy DIY's to easy decorations and great party games.
Here are 15 essentials for a magical Winnie the Pooh party.
Once upon a time…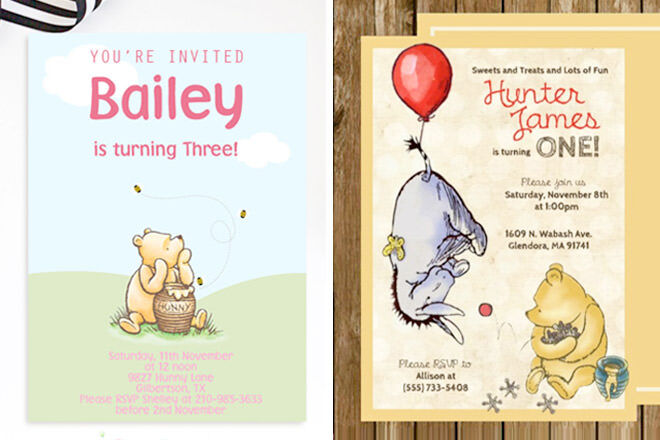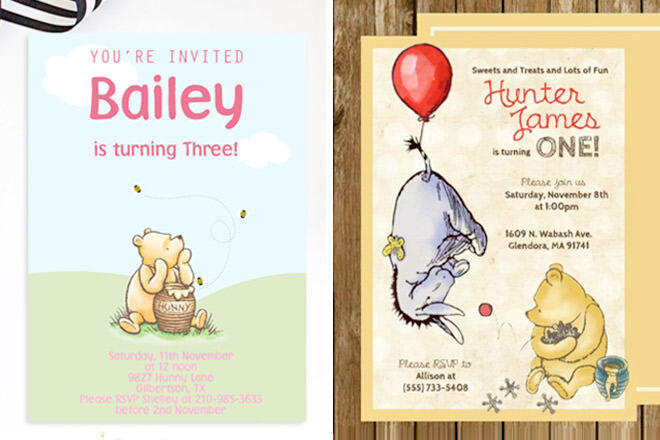 It's time to get this party started! Sending invites featuring the faces of loveable characters is bound to get party guests excited.
Pretty Little Invite and Ooh La Llew will send your invitations via mail or digital file so you can print them at home. Easy!
A warm welcome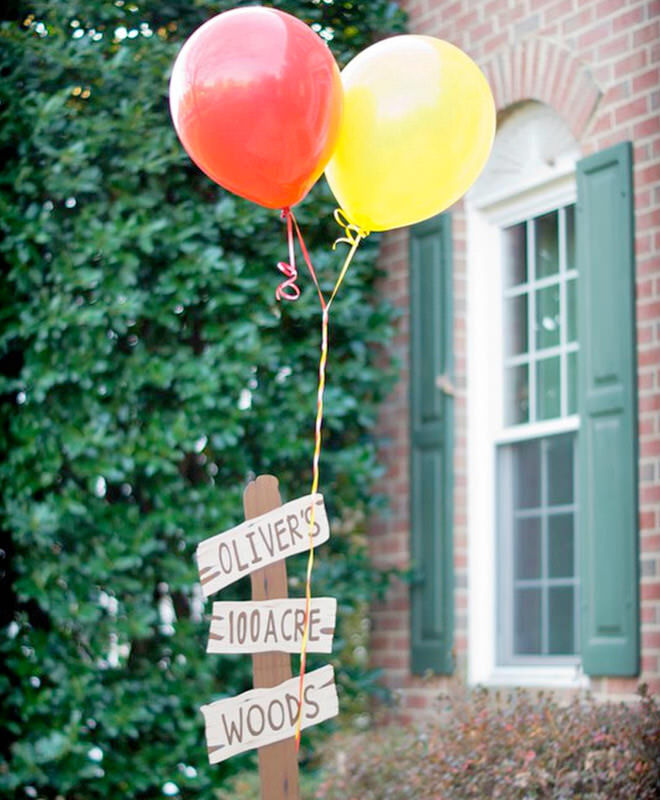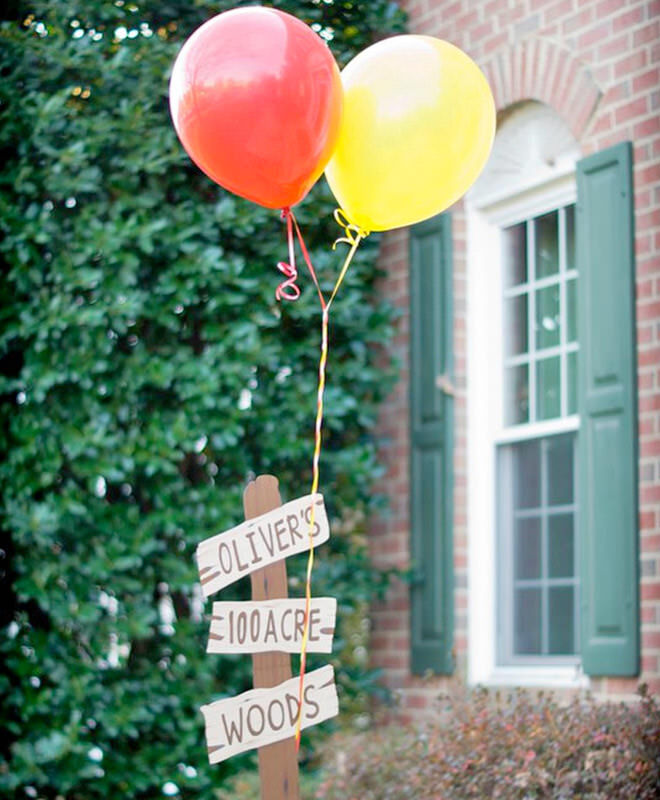 "Lets take a trip to 100 Acre Woods…". Ensure mini partygoers stay on the right track by crafting up your own sign to 100 Acre Wood.
Personalise with the birthday boy or girls' name and you can use it as a fab photo prop throughout the day too! (via Candy Ribbon Sweets)
Bright and bubbly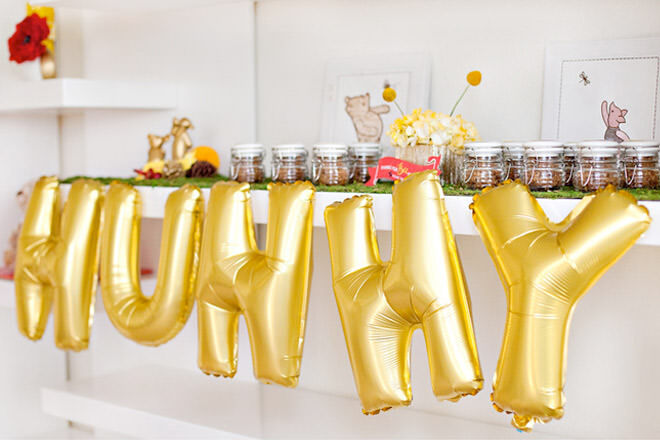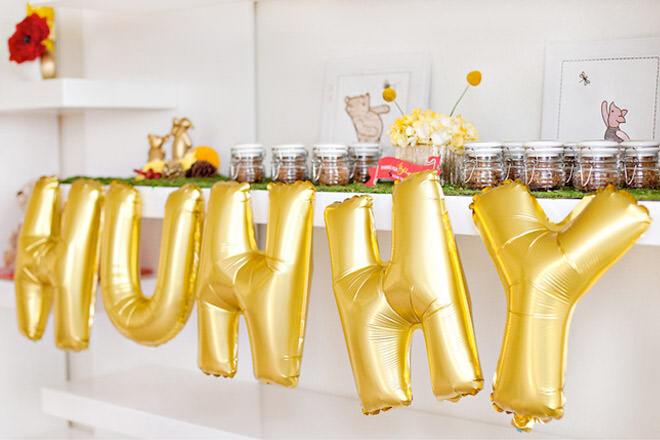 Ok, so we have a weakness for giant gold letter balloons. Who doesn't?
Spell out well-known quotes and phrases from Pooh Bear to add a touch of sweetness to your party backdrop. (via Hostess with the Mostess)
Bring the woods to you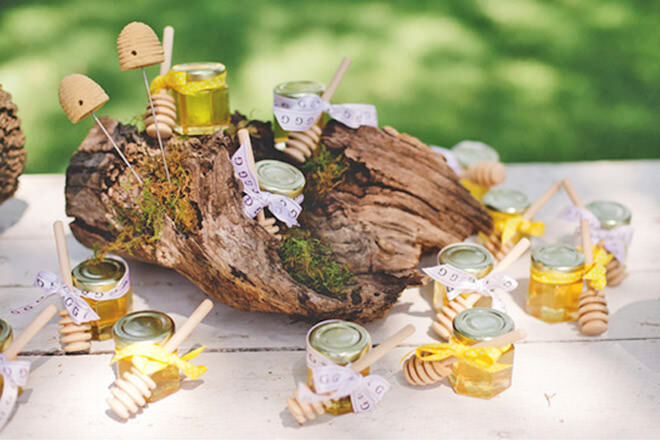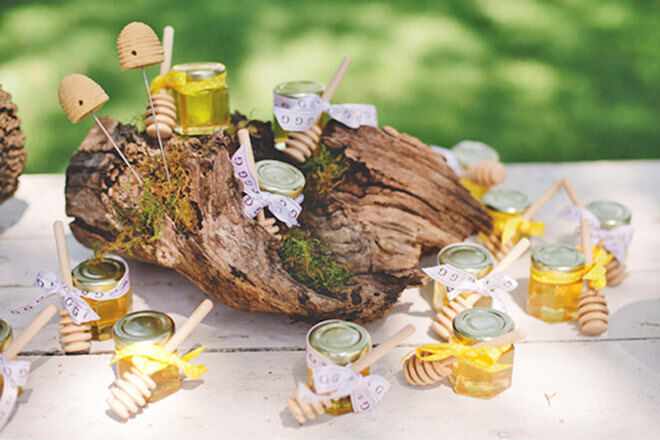 Whether you're hosting a party inside or out, it's incredibly easy to bring a 'woodsy' vibe to the celebrations.
Think driftwood, moss and natural accessories then add few fun or quirky pieces to finish your overall styling. (via The Little Umbrella)
Get stuck in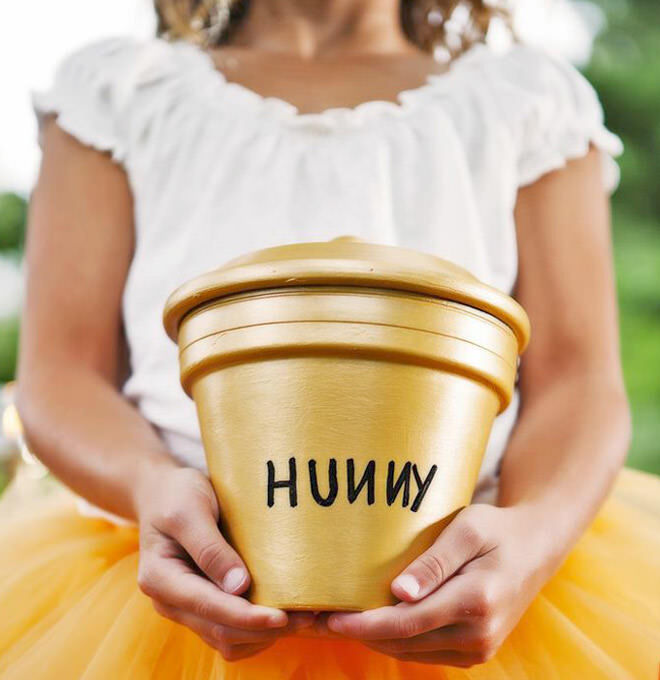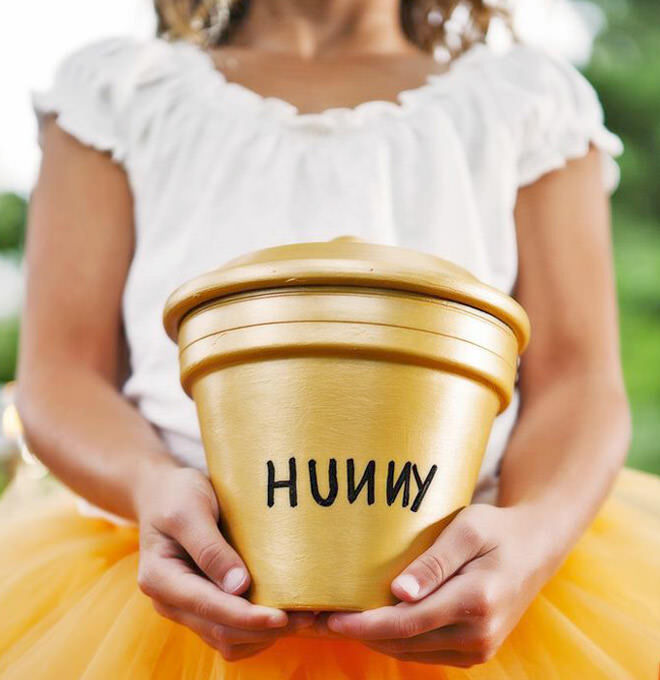 It wouldn't be a Winnie the Pooh party without a giant pot of 'HUNNY'.
This gorgeous pot of golden goodness is actually a terracotta plant pot. Clever! Get step-by-step instructions for the DIY here. (via Greyson Design)
Tasty tableware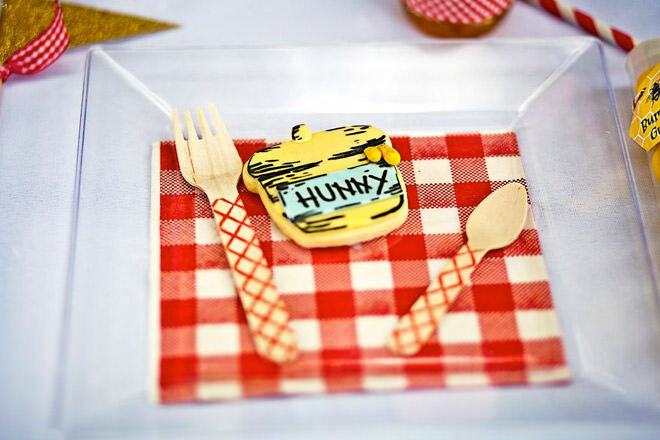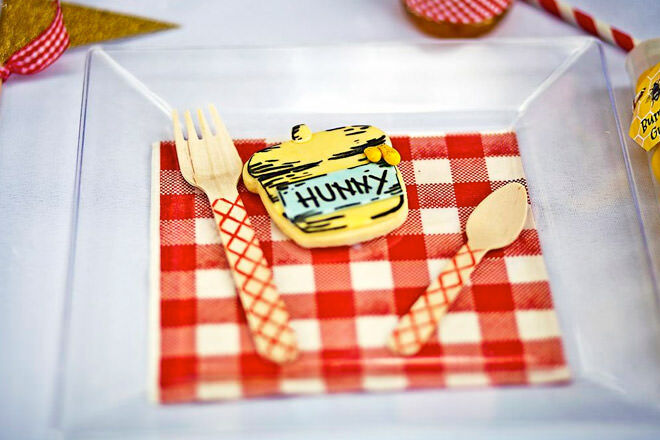 When the kids get a case of "a rumbly in my tumbly" cute partyware will draw their attention straight to the table.
We think checkered napkins and disposable wooden cutlery look just lovely! (via Babble)
And the honey tree …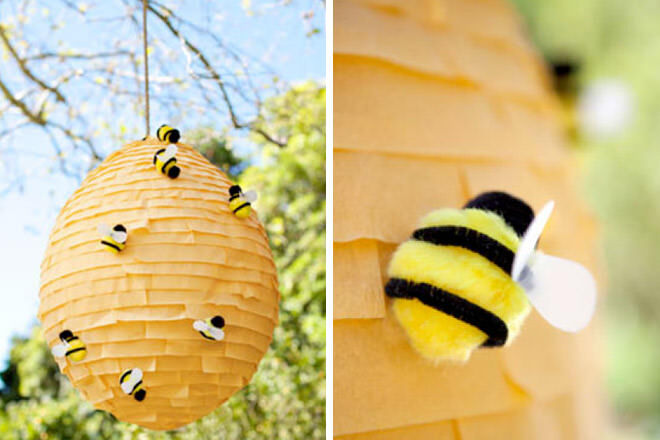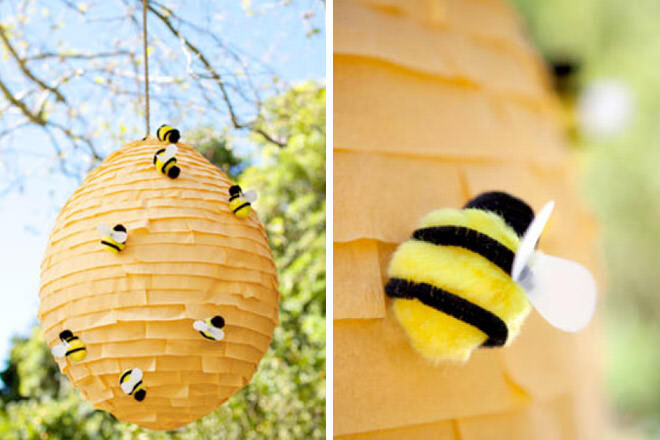 A fun piñata is the pièce de résistance when it comes to party decorations. With Pooh Bear being a sucker for the sweet stuff this bee hive piñata seems very fitting. (via Country Living)
Piglet's party food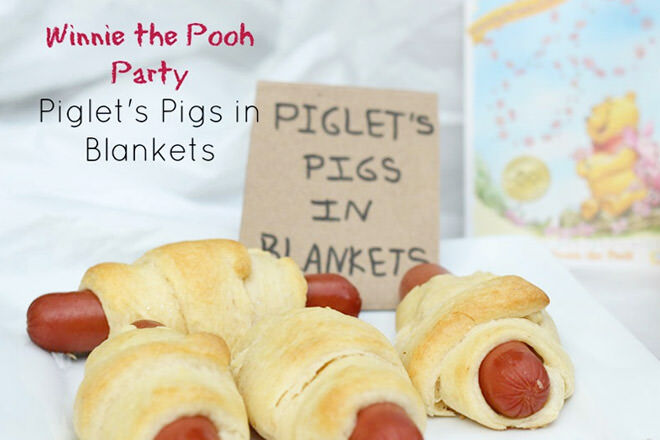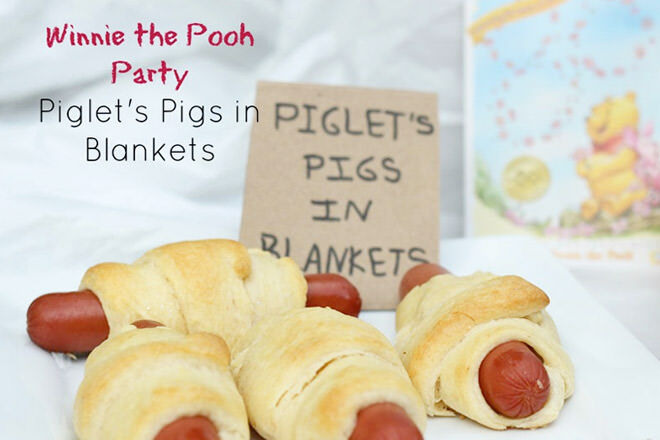 Bake a batch of piglet's pigs wrapped in blankets for the kids to tuck into. They're super simple and quick to make, giving you more time to enjoy the festivities. (via Confessions of an Overworked Mom)
Straight from the veggie patch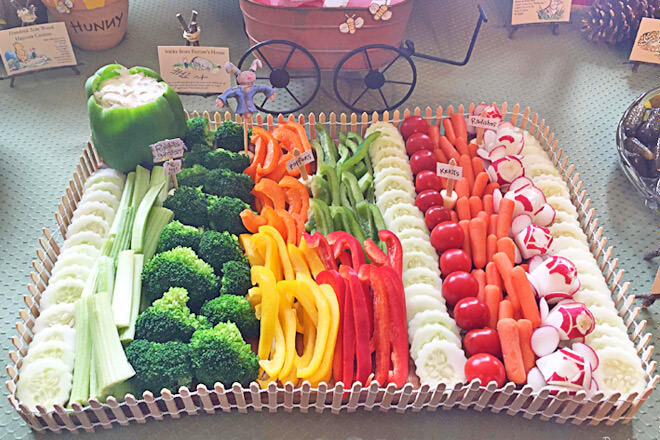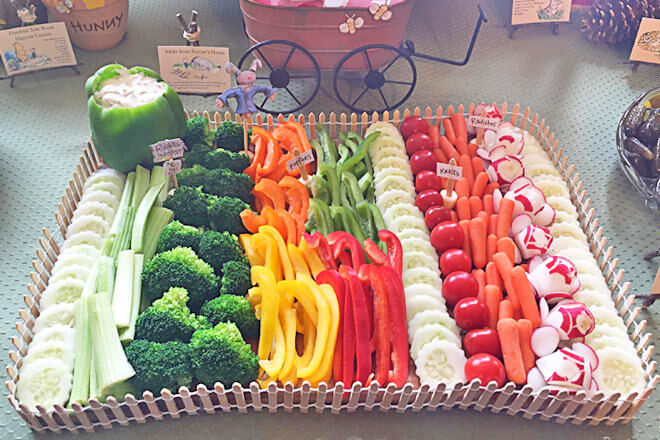 Healthy, nutritious party food can be fun too! Just take a look at this edible version of Rabbit's Vegetable Garden.
Cut a mixture of raw veggies into bite-size pieces, place onto a platter and add mini signs or a fence for a little fun factor. (via Bugaboo City)
A tummy full of honey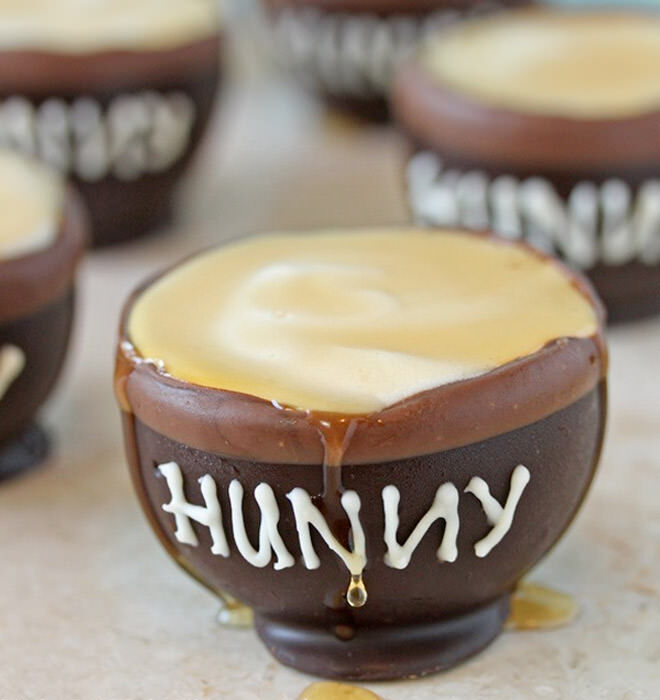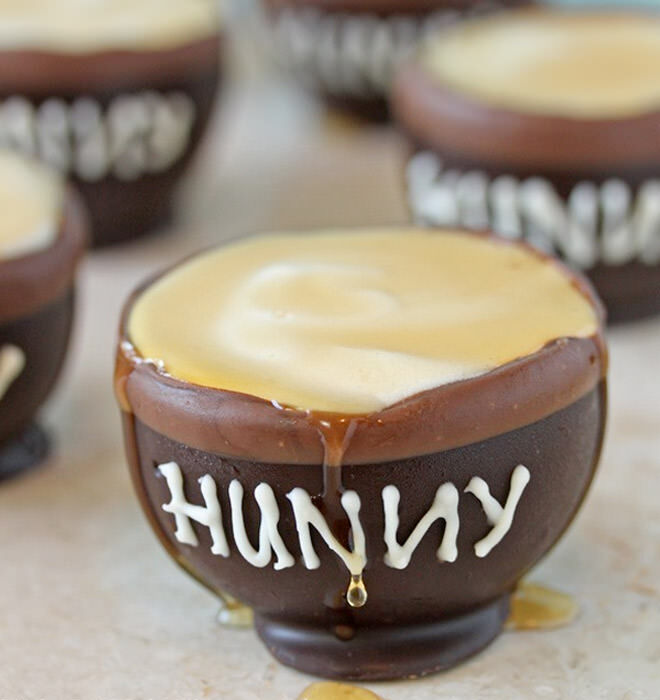 These chocolate 'hunny' pots are home to a delisciously light honey vanilla mousse that is seriously YUM. Topped with a drizzle of more honey for good measure, theses babies will be a (very) sweet addition to the party. (via Sugar Hero)
A taste of Tigger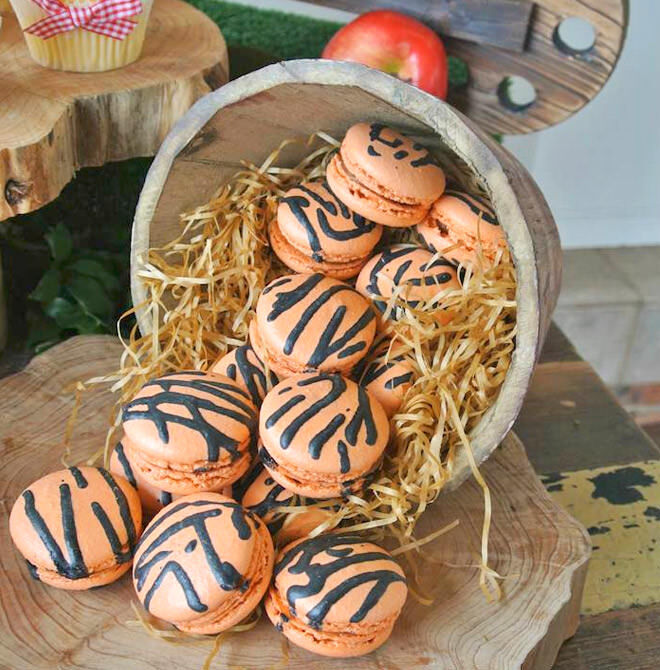 The wonderful thing about Tiggers, is Tiggers are wonderful… macaroons!
Re-create these awesome eats by whipping up a tray of orange macaroons (or buying some!) then decorating with a black edible food pen. Simple! (via Kara's Party Ideas)
We like the sweet stuff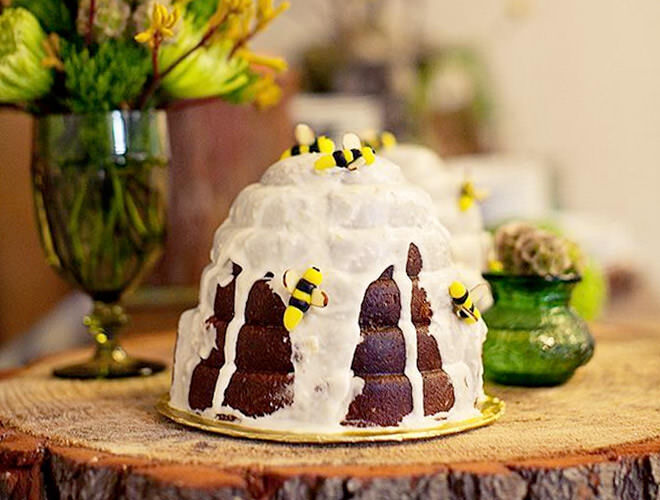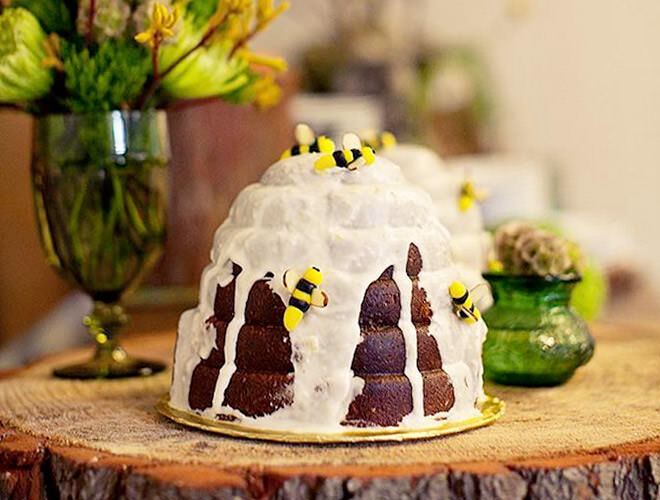 And bees do too! A beehive sponge cake is sure to create a warm and fuzzy feeling among the little ones. Trickled with icing and adorned with ornamental bees, this rustic bake is BEE-AUTIFUL! (via The Little Umbrella)
To wash it all down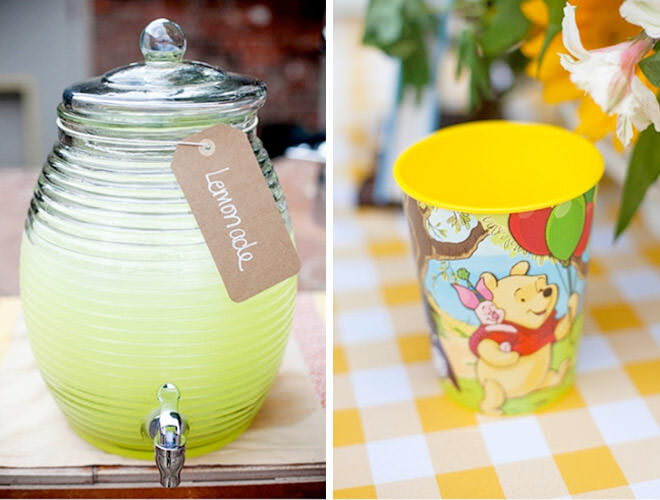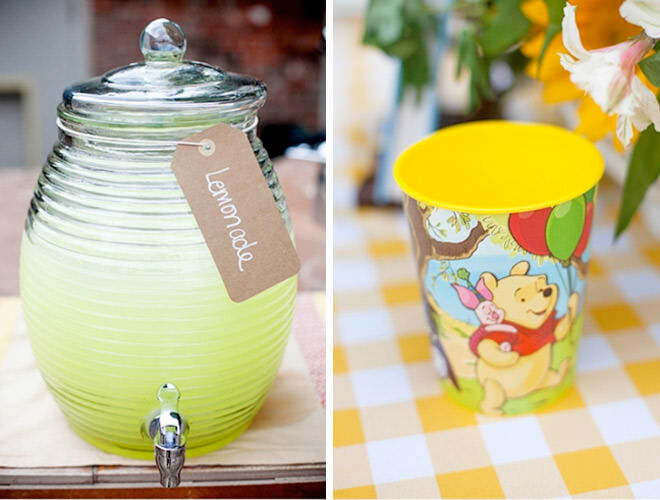 Big parties make little bodies thirsty! Give the youngsters a cool refreshment of lemonade, iced tea or water flavoured with zingy lemons and limes.
Serve in a bee hive drinks dispenser for extra cuteness! (via Cross White Photography)
Games to play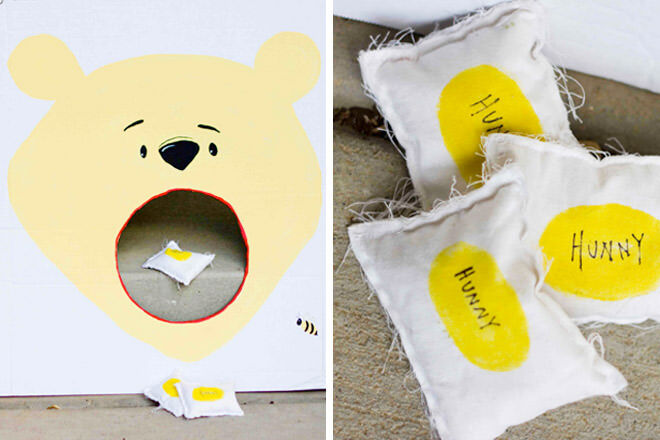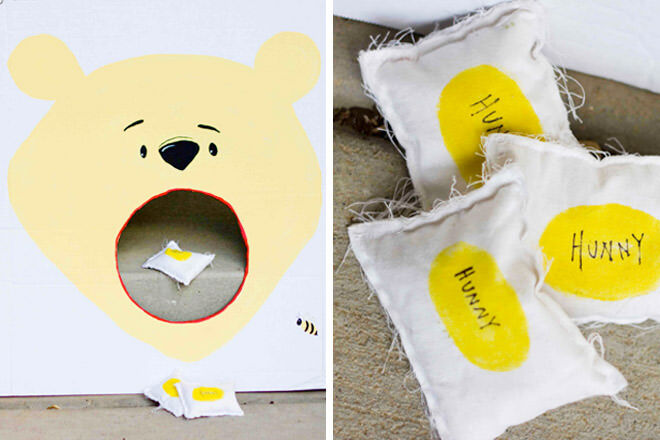 Kids are likely to want to play games before, after and during the party, so having a game that requires minimal set-up is key. We love this hunny bag toss idea.
Prepare your board and hunny bags a couple of days before the party and you're onto a winner! (via Sweet Designs)
And lovely things to take home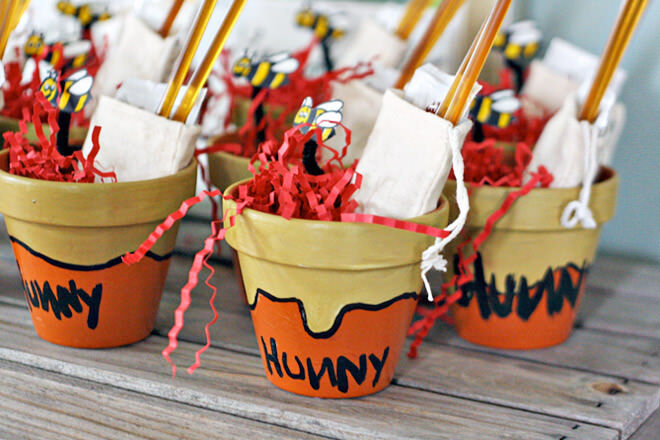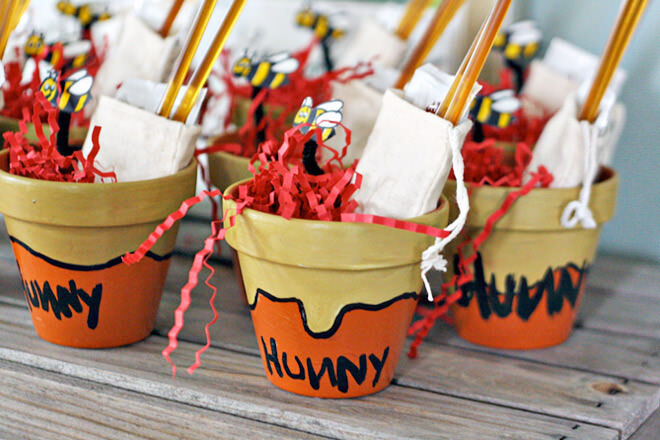 And finally, say a sweet 'thank you' to your party people by giving them a smackerel of something to take home. Individual hunny pots filled with party goodies will leave the kids with big smiley faces. (via Heather Eats Almond Butter)
READ MORE:
• 11 ways to celebrate Winnie the Pooh Day!