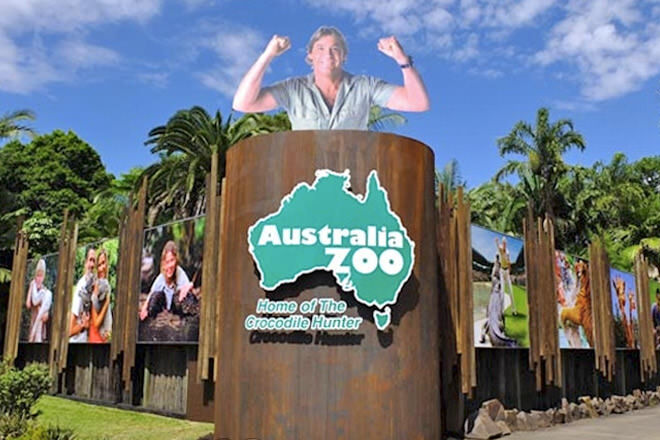 Australia Zoo
Getting there
1638 Steve Irwin Way,
Beerwah, Qld 4519

Open 9am – 5pm daily
ANZAC Day open 1.30pm – 5.30pm
Closed Christmas Day
Located just an hour north of Brisbane, Australia Zoo is a must-see for families on Queensland's Sunshine Coast.
The Zoo might house some of the fiercest critters on Earth, but it's a great place to visit with inquisitive preschoolers. Combining entertainment with education, you'll meet wild animals, collect fun facts and learn about conservation. Prepare to be amazed!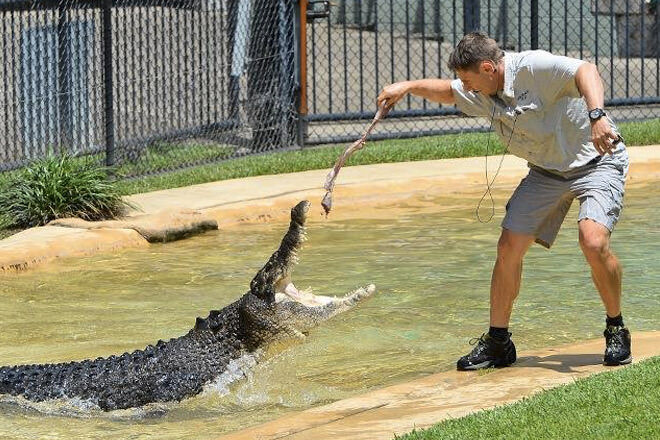 Little ones will be keen to tick 'crocodiles' off their list straightaway, and this is easy peasy at the Home of the Crocodile Hunter. Smile at lots of crocodiles near the entrance, take photos with a massive crocodile statue (say "barramundi!") and cruise over to the Crocoseum for live shows.
Preschoolers will love seeing playful otters and cuddly koalas in action, but it's the Wildlife Warriors live show that will have them impersonating Robert Irwin for days to come. Snapping crocs, giant snakes and swooping birds leave a big impression as you watch safely from the sidelines.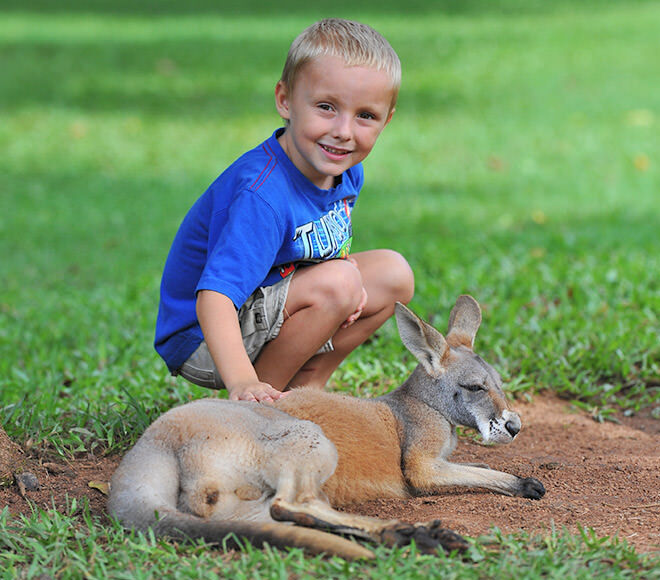 For something a little more hands-on, preschoolers will love feeding piglets and other baby farmyard friends at the Kids' Zoo. Cuteness to the max! Then wander over to Roo Heaven, where your family can hand-feed kangaroos for the price of some 'roo food'.
Keep an eye out for wandering wombats and other Aussie icons, then it's time to head overseas! Despite the name, Australia Zoo isn't just home to Australian animals.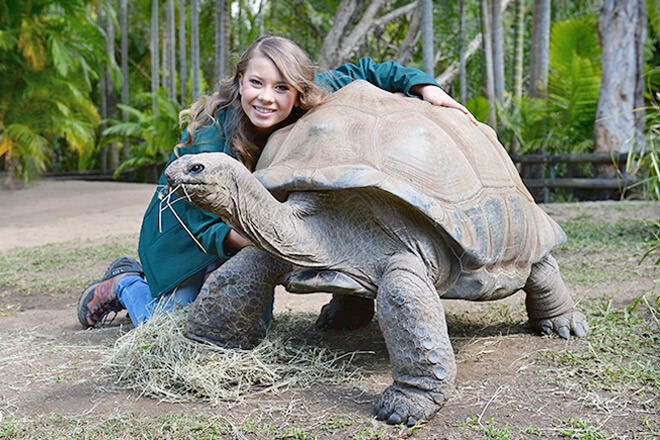 The Tiger Temple has a Southeast Asian feel and it's here that the big cats make a stripy splash. If your preschooler thought 'The Tiger Who Came To Tea' was amazing, wait till they see tigers swimming underwater!
Bindi's Island brings a tropical paradise to Beerwah, Qld. Take in the views from a three-storey treehouse (try building that at home!) and get up-close with Giant Aldabran Tortoises and other eye-boggling creatures, straight out of a pirate adventarrrr!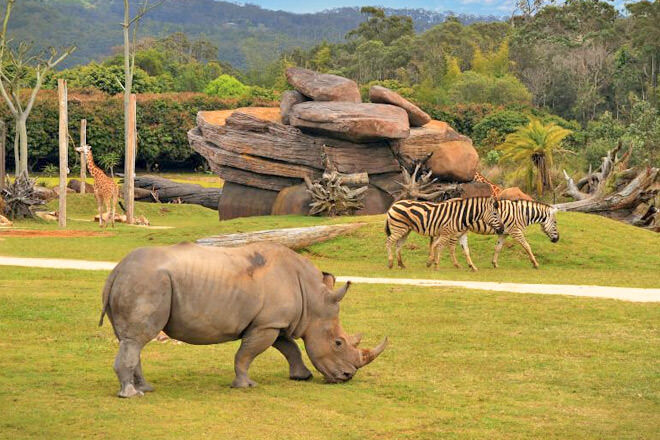 And last but not least, stroll over to the African Savannah where giraffes, zebras, rhinos and a cheeky cheetah roam. Spots and stripes and horns, oh yes!
With so many animals to see, Australia Zoo is a big day for little people. To keep everyone happy, take plenty of water, snacks, sun protection (it's not called the Sunshine Coast for nothing) and a pram for tired legs. And definitely pack your camera. Australia Zoo is the place to get snap happy!
Chances are, you'll arrive with a preschooler and leave with a Wildlife Warrior. Crikey!
Australia Zoo
Tickets
General Admission: $59 adult, $35 child (3-14 years), $172 Family 4 (2 adult + 2 child), $189 Family 5 (2 adult + 3 child), $47 pension/student
2 Day Pass: $87 adult, $51 child, $258 Family 4, $283.50 Family 5, $69 pension/student
Monthly Membership: $9 per month adult, $6 per month child
Annual Pass: $99 adult, $59 child
Plan ahead Download a Zoo map here.
(Images via Australia Zoo)